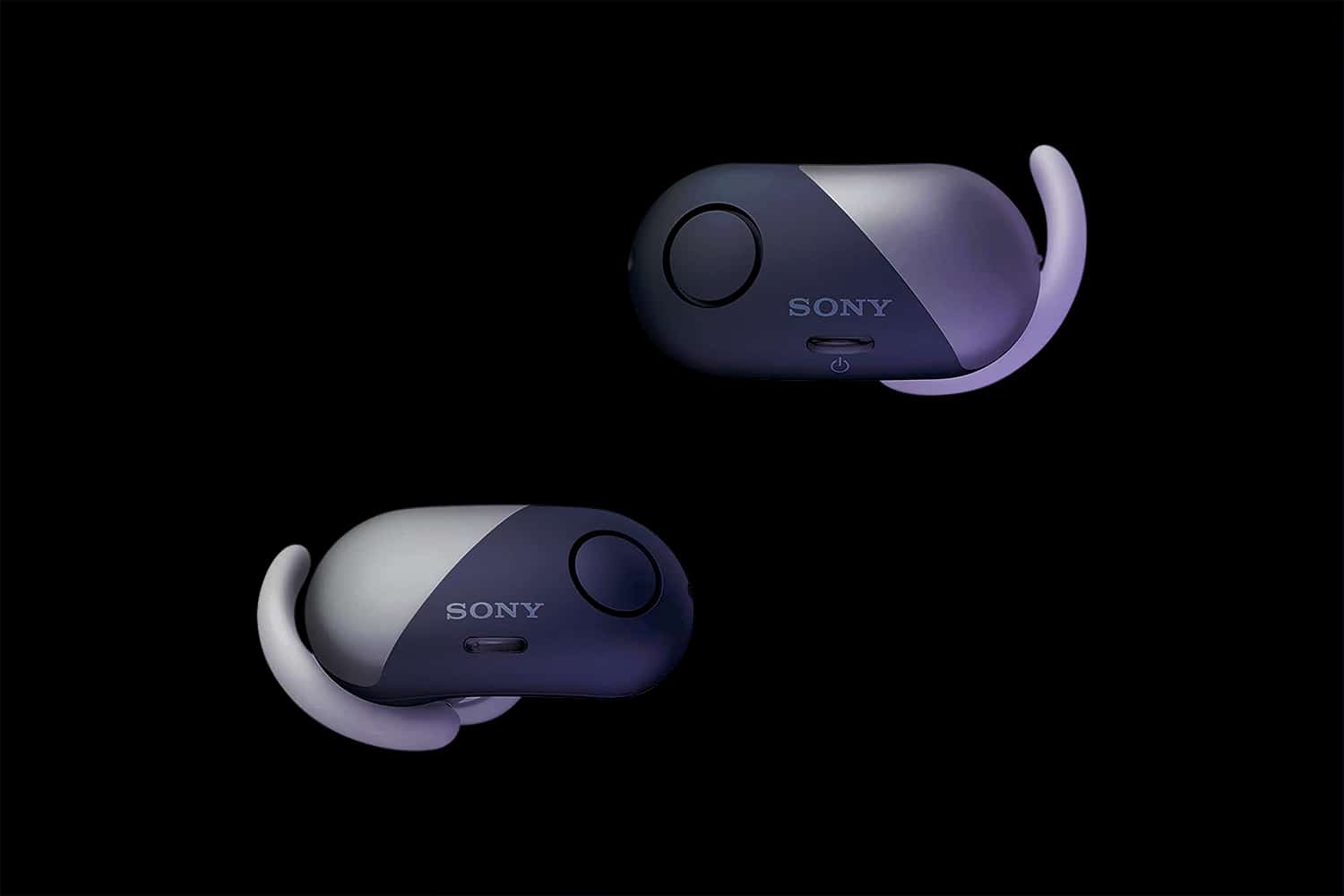 Sony didn't exactly blow everyone away the first time it introduced true wireless earbuds to the market.
Unlike the universally-loved over-ear noise-cancelling headphones from the Sony team, the initial WF-1000X earphones were a disappointment to most.
Some customers complained of too much bass, others of not enough, and there was a general sense that Sony could have done better with connectivity and sound quality too.
So the company went away and tried again, introducing the Sony WF-SP700N noise-cancelling earbuds as the enhanced alternative.
Offering a sweat-resistant design, virtual assistant support, and a range of additional features, the WF-SP700N earphones promise to put right what the previous earbuds did wrong.
Let's take a closer look.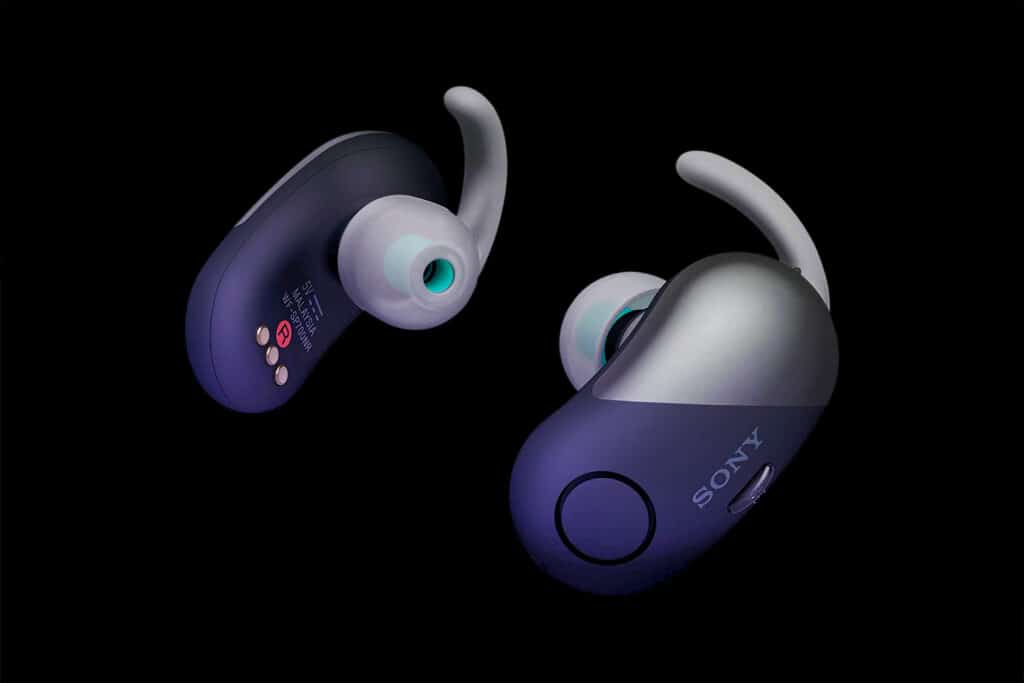 Sony WF-SP700N review: Design and size
At first glance, the Sony WF-SP700N wireless earphones are simple enough. They look like a sleek and lightweight set of earbuds – similar to what you'd usually find from other competitors.
Rather than going for the "air pod" look, Sony chose something more rounded and smooth – like a device you'd see on an episode of Stargate.
These earbuds are sure to appeal to those who don't like the idea of having too much chunky text in their ears. The WF-SP700Ns fit snugly into your ears, holding on tight so you can feel as comfortable as possible tackling a range of athletic challenges.
You can choose from a selection of colors to match your style, and each option comes with a set of ear-fins and tips to choose from for extra balance.
These earphones are also equipped with an IPX4 splash-proof rating, so you can rest assured that they'll withstand the extra sweat and moisture of the gym.
Sony WF-SP700N review: Features
Feature-wise, the Sony WF-SP700N earphones are a set of reliable true-wireless earphones, with NFC and Bluetooth connectivity.
There's digital noise cancellation built-in to help eliminate distractions, and ambient sound mode for when you want to let your surroundings seep in.
The charging case is slim and sleek, so you can keep it in your pocket when you're on the move, and the earphones themselves can handle up to 9 hours of power on a single charge.
One area which does need a little work from a functionality perspective is the control point.
There's only one button on these earphones for controlling song skipping, rewinding, and pausing or playing music. Unfortunately, you can't adjust the volume without using your phone (or smart assistant).
Features of the Sony WF-SP700N earphones include:
True wireless Bluetooth connectivity
NFC pairing
Connectivity to Google Home
Digital noise cancellation
Ambient sound mode
IPX4 splash resistance
Up to 9 hours of battery life
Included charging case
Range of wing and tip fit options
Microphone for hands-free talking
Extra bass performance
App for music control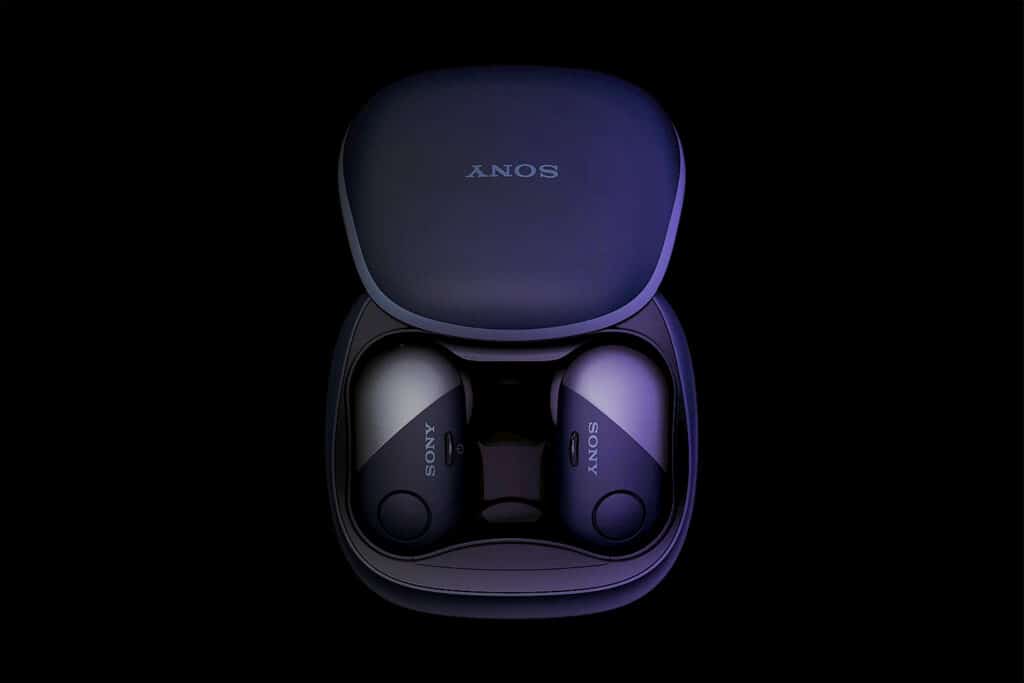 Sony WF-SP700N review: Connectivity
As mentioned above, connectivity isn't an area that the Sony SP700N earphones struggle with. The earbuds come with Bluetooth connectivity as standard, and you also get access to NFC connectivity, so you just have to tap your phone to the earphones to pair them.
Compared to Sony's previous true wireless earphones, this set do an excellent job of maintaining a strong connection, particularly when you set the earphones up for connectivity prioritization via the app.
There's also AAC and SBC Bluetooth codec support, to help with reducing lag and latency.
The app available with the Sony WF-SP700N earphones is definitely worth installing, as it allows you to switch between sound modes, adjust your volume, and pick from available EQ options.
You can also play around with the digital noise cancellation and your virtual assistant on the app too.
Sony WF-SP700N review: Performance
One of the best things about the WF-SP700N earphones is how easy they are to use. Everything feels really intuitive once you've got your virtual assistant setup, and you can access a lot of control options within your Sony app, such as various pre-set EQ options, and adjustments.
Bass plays a prominent role in the audio for these earphones, as you may have guessed, but you can always turn that down if you don't like the effect.
These Sony wireless earphones can deliver a decent level of mid and high clarity, although you might need to adjust some things with your app first, as out of the box the bass can drown out some of the other sound signals.
You can also adjust the "sound quality mode" on your app, to ensure a high quality of audio in exchange for playback stability.
One thing that we did find disappointing about these Sony WF-SP700N earphones was the noise cancellation.
There really wasn't that much cancellation to speak of compared to some of Sony's other devices, so even with the "filtering" turned up all the way, you can still hear the outside world.
The microphone built into the earphones offers a decent level of intelligibility, but once again, you shouldn't expect the crispest or clearest of conversations here.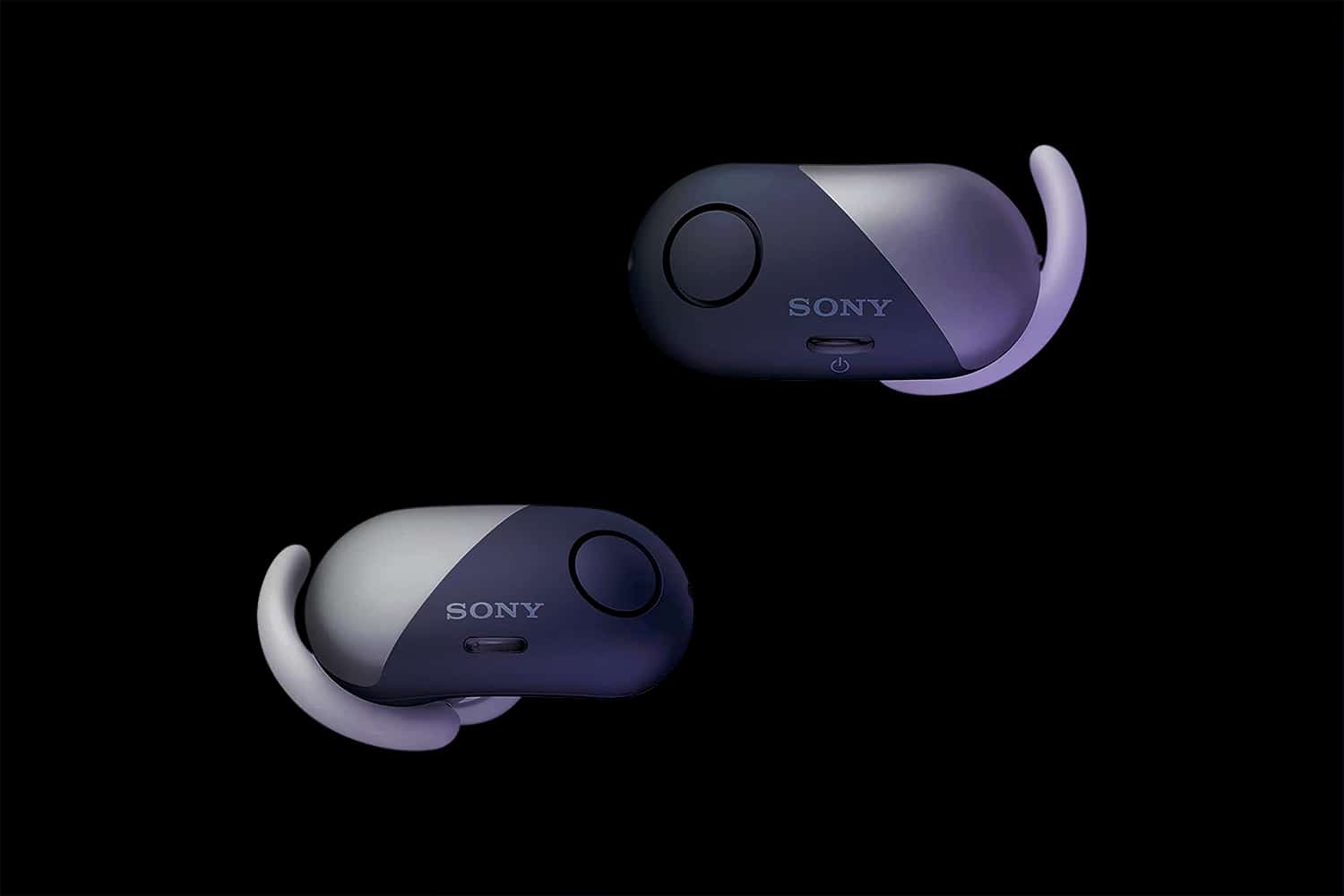 Sony WF-SP700N review: Verdict
The Sony WF-SP700N earbuds are a decent pair of true wireless earphones, but they're not the best in-ear noise cancellation earphones we've seen. They're not even the best noise-canceling earphones that Sony can offer.

If you're looking for a pair of fairly durable earbuds that will withstand your sporty lifestyle, this could be the choice for you.

The fit is great, and you don't have to worry about things like splashes damaging your earphones. Plus, it's nice that you can customize so much through the app. However, little things like microphone quality and battery life let these earphones down.
Good
Excellent connectivity via Bluetooth and NFC
AAC support for Bluetooth
Digital noise cancellation included
Excellent fit (extra comfort)
Lots of customization options available
IPX4 rating for durability
Look good and feel lightweight
Decent amount of bass and reasonable audio quality
Good volume for in-ear speakers
Access to smart assistant
Bad
Battery life isn't the best
Microphone quality struggles in places
May be a bit too much bass at first
Not the best noise cancellation