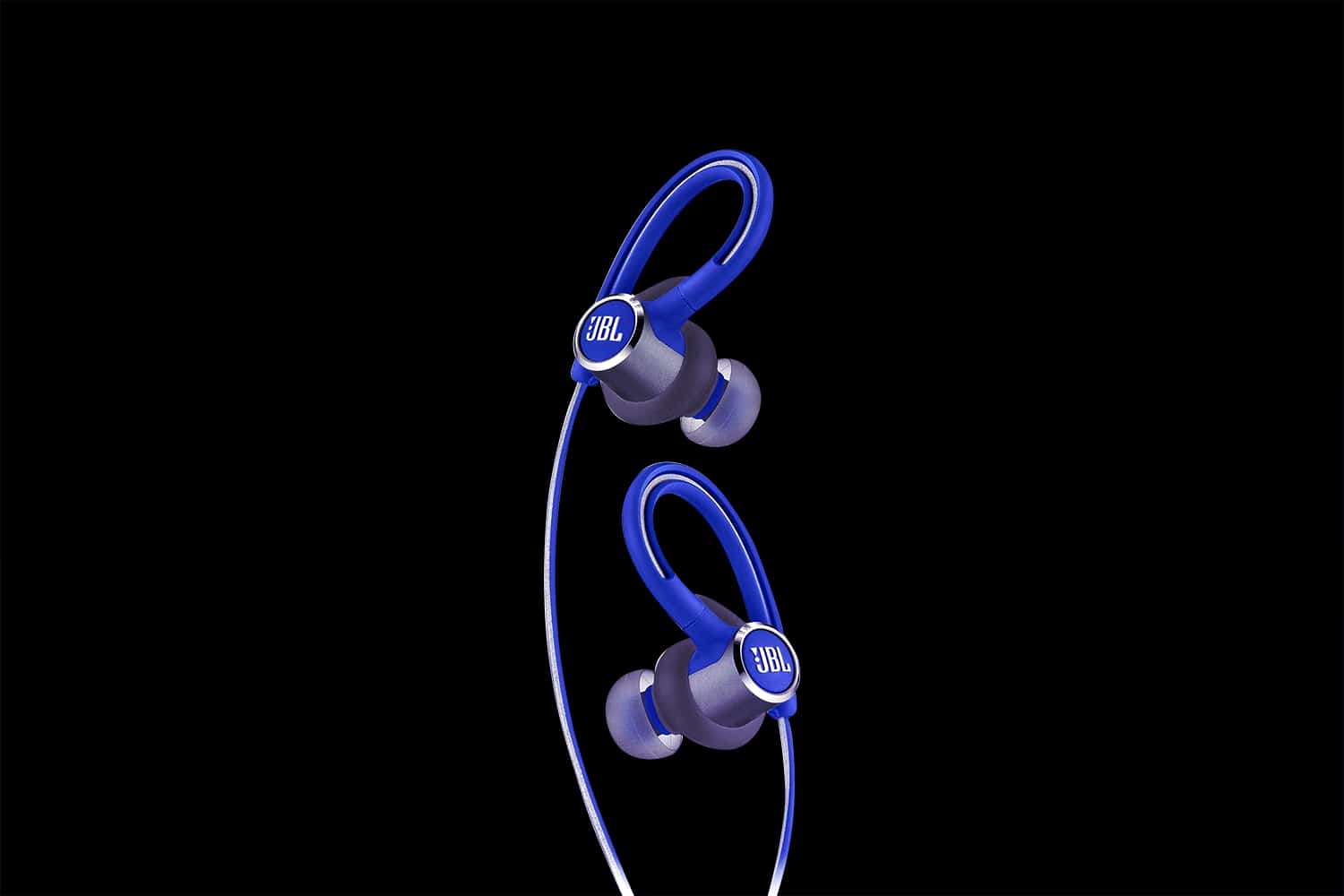 We've reviewed quite a few powerful JBL products here on Unwired for Sound.
Many of these items belong to the JBL speaker collection, which includes everything from pocket-sized Bluetooth devices to powerful party boxes.
However, we've also learned that JBL has a lot to offer as a headphone manufacturer too. JBL headsets come in a variety of shapes and sizes to suit every need.
You can get over-ear headsets with active noise cancellation, in-ear true wireless buds, and even devices with smart assistant access.
Today, we're looking at a set of wireless JBL earphones intended for the athletic individual. The JBL Reflect Contour 2 earphones are a fantastic pair of in-ear headphones delivering powerful audio quality, alongside excellent stability.
Here's everything you need to know.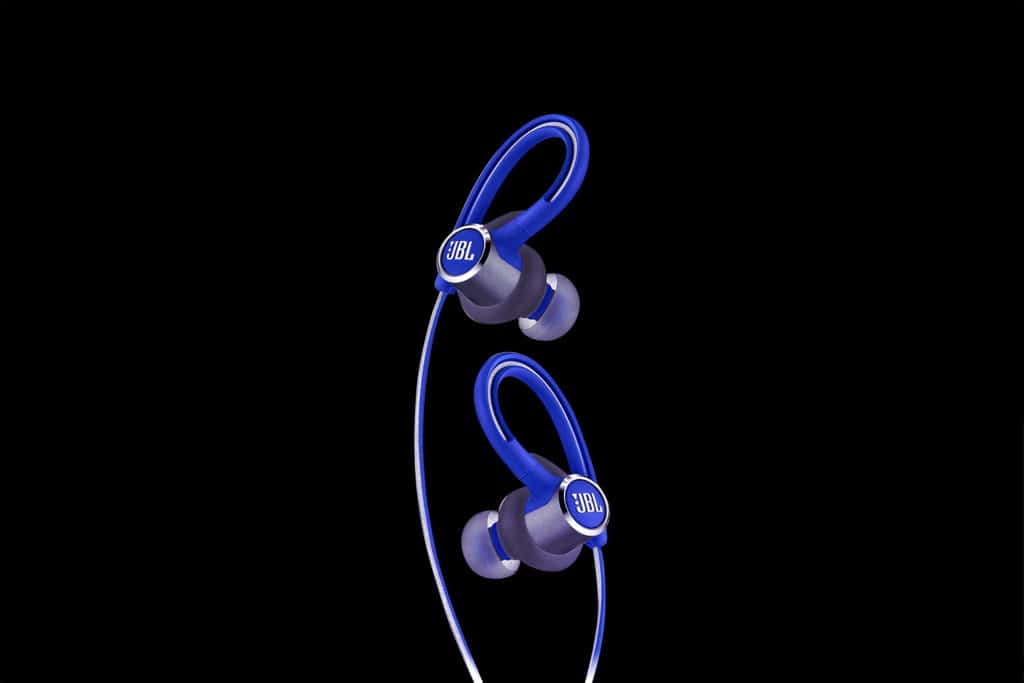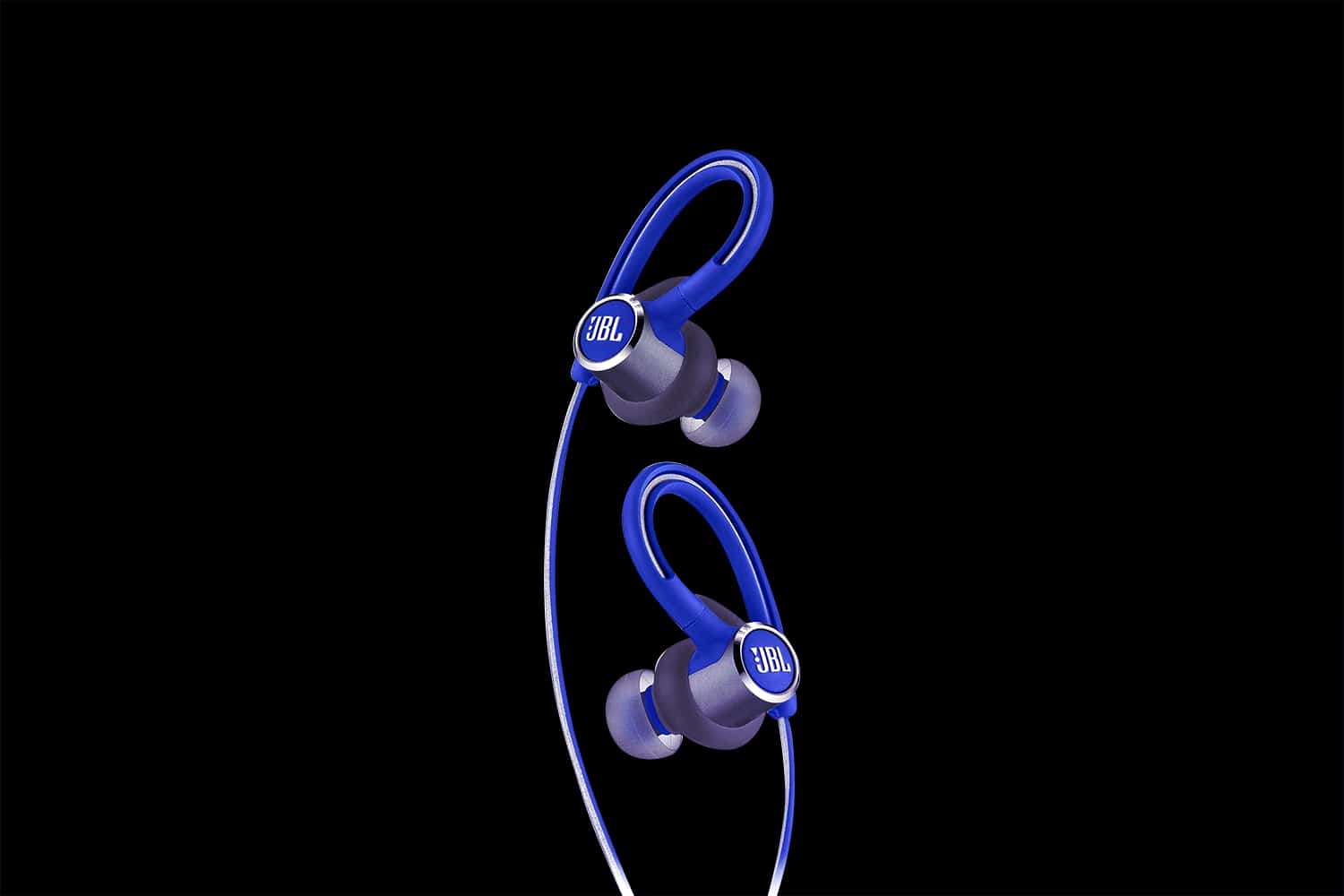 JBL Reflect Contour 2 review: Design and size
The JBL Reflect Contour 2 earphones are a sensational exercise-focused product, offering well-balanced audio performance, strong bass depth, and incredible audio highs.
Although the in-ear market is difficult to master for many headphone creators, JBL does surprisingly well.
Like other in-ear headphones from the company, the JBL Reflect Contour 2 combine a trendy appearance in a range of colors with a streamlined and lightweight design.
To provide extra stability, there are over-ear hooks included to hold the headphone in place. Fins rest gently against the ear to boost the fit even further.
These durable earphones come with a set of different silicone tips, so you can choose the one that's most comfortable for you. Plus, an IPX5 rating means that your investment can withstand exposure to the occasional splash of rain or sweat.
Like all of the products in the JBL Reflect lineup, the cable that hangs around your neck with the Contour 2 comes with a reflective band. This is a bonus safety feature that helps to keep you visible in low light situations.
The neckband also comes with a built-in cinch to avoid cable slack.
JBL Reflect Contour 2 review: Features
Sleek, simple, and reliable, the JBL Reflect Contour 2 earphones promise JBL signature sound, with the extra support you need when listening to music during a workout.
There's no cord to attach these earphones to your phone, but you do get one wire for extra protection around your neck. This means that if an earphone falls out, it won't instantly drop to the ground.
The cord also features the signature Reflect strip to protect you in low light environments, and JBL's convenient in-line remote control. There are three buttons on the control, responsible for managing voice assistance, playback, and calls.
The plus and minus buttons handle track navigation and volume.
Within the remote compartment, you'll also find a protected micro USB port for charging and an in-line microphone. Like many of JBL's athlete-focused headsets, this microphone doesn't offer the best intelligibility.
Although you can understand the words someone says through this mic, the sound is often fuzzy and distant.
Despite a few microphone issues, the JBL Reflect Contour 2 earphones are still great value.
For around $50, you get features like:
Reflective cord for extra low-light protection
Ergonomic ear tips and ear wings
Secure dual lock technology
Three sizes of enhancers
In-line remote for easy music control
Access to smart assistant
Included microphone for hands-free calling
Sweatproof performance (IPX5)
10 hours of battery life
Speedy 15 minute charge for an hour of playback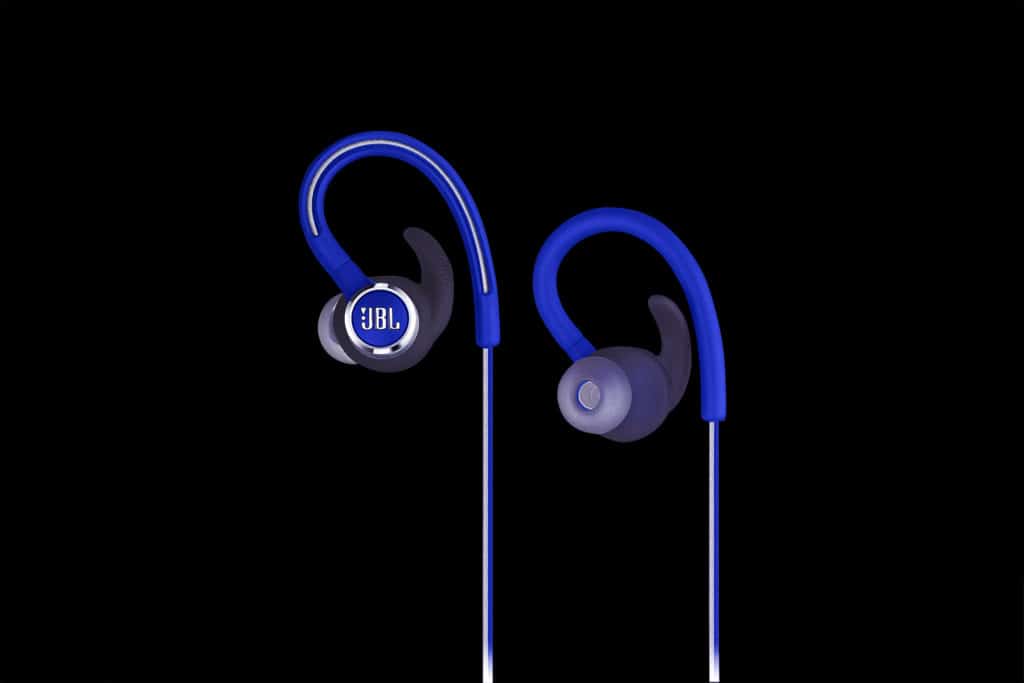 JBL Reflect Contour 2 review: Connectivity
In terms of connectivity, the JBL Reflect Contour 2 delivers a decent performance, without jumping through any advanced hoops. You get a strong Bluetooth connection that makes it relatively simple to connect to your phone.
As soon as you switch the earphones on, they go into automatic pairing mode. The in-line control is also easy to use to start searching for connections.
The middle button on your in-line remote will handle Bluetooth pairing, as well as allowing you to answer or hang up on calls. You can walk around 50 feet away from your phone (maintaining a clear line of sight) and still not lose signal.
However, there are no advanced codecs to protect against audio/visual lag here.
As mentioned above, you can also connect your wireless JBL earphones with your phone and access smart assistant control. That's a nice extra touch if you don't want to fiddle with your phone during a workout.
JBL Reflect Contour 2 review: Performance
In terms of sound quality, most JBL wireless earphones deliver decent results. The JBL Reflect Contour 2 is no different in that regard. In tracks with significant sub-bass content, the earphones deliver a punchy low-frequency response – provided you have a good ear fit.
However, the bass doesn't overwhelm the rest of the music. You can expect a decent amount of richness from these earphones, and plenty of crisp sound around the mid and higher levels.
Unfortunately, you don't get a massive sound stage – but that's a common issue with in-ear headphones.
Another potential problem is the lack of passive or active noise cancellation. However, if you're careful about getting the right fit on your earphones, you can reduce some of the outside distractions.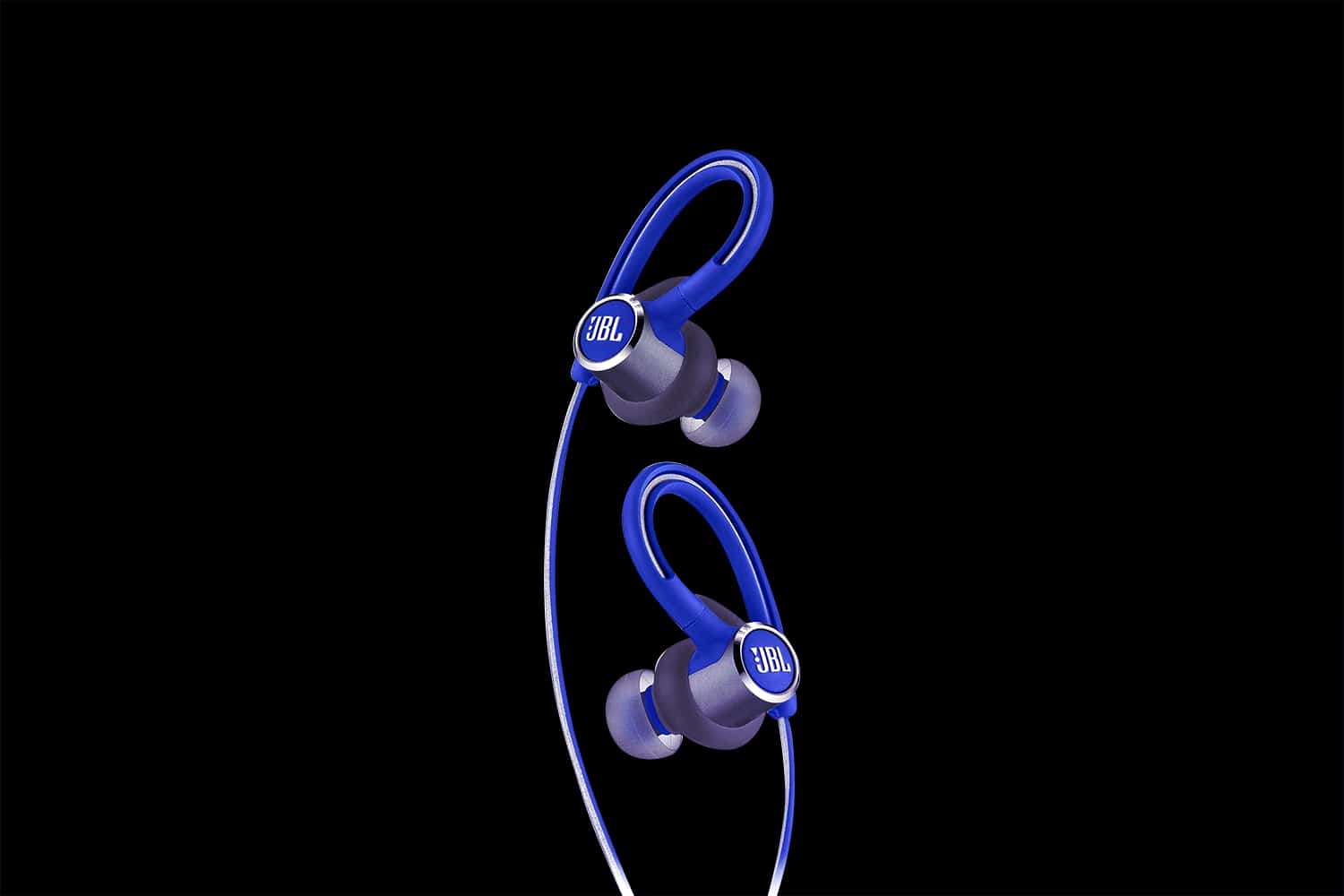 JBL Reflect Contour 2 review: Verdict
The JBL Reflect Contour 2 earphones offer a crisp and clear quality of sound, in a set of earphones that are more reliable for athletes.

The JBL Reflect Contour 2 earphones offer a crisp and clear quality of sound, in a set of earphones that are more reliable for athletes.

The battery is decent, but not excellent, which is the same as the microphone – offering a fundamental level of intelligibility. However, the Contour 2 does shine when it comes to things like sweatproof durability and ergonomic ear tips.
Good
Secure and ergonomic design
Sweatproof and damp proof
Reflective cable for night-time exercise
10-hour battery life
Speedy 15 minute charge for an hour of playback
Crisp, clear sound with great bass
Secure fit to avoid accidents
Easy-to-use remote
Built-in microphone
Voice assistant access
Bad
Not the best microphone quality
Battery life could be better
Limited sound stage and noise cancellation