The best long-range Bluetooth speaker is a valuable investment if you want to be able to control your music and volume from a distance.
Bluetooth is one of the most popular technologies in the world right now. Though the technology for Bluetooth began in 1994, demand has skyrocketed over the last couple of decades. These days, it seems like everything has a Bluetooth connection, from your car to your headphones.
A long-range Bluetooth speaker takes the power of Bluetooth and amplifies it. This ensures you don't have to stop everything mid-party to walk over to your speaker and adjust the music.
So, how do you choose the right Bluetooth speaker for your needs?
This is where things start to get a little tricky.
Modern long-range Bluetooth speakers can be simple devices, capable of little more than basic music control, or they could be advanced solutions, with smart assistant access and phone-charging.
Today, we're going to look at some of the best long-range Bluetooth speakers to help you find the solution you need.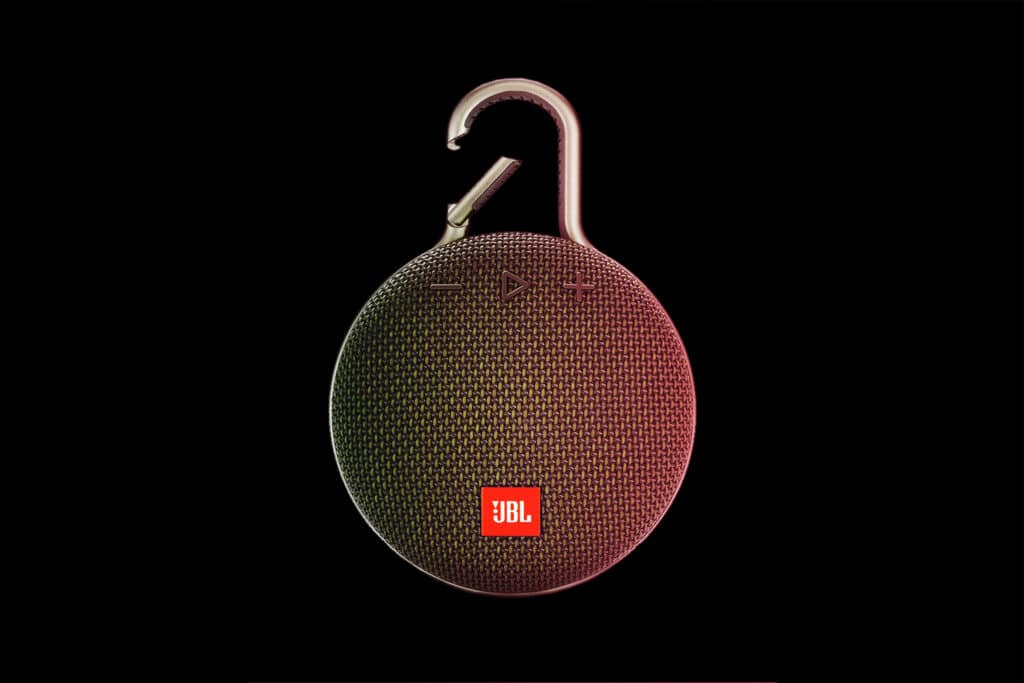 1. JBL Clip 3 (best portable)
Available in a host of stylish colors to suit your personality, the JBL Clip 3 is one of our favorite Bluetooth speakers for life on the move. Named for the little clip included on the device, which attaches securely to your backpack or jeans, the JBL Clip is an ultra-portable device.
You can take this product anywhere, with up to 10 hours of playtime on a full charge and an IPX7 waterproof rating. In other words – the JBL Clip is even safe in your shower.
Ready to connect instantly to your phone, the JBL Clip's high-power Bluetooth link means you can find and start streaming from your device in a matter of seconds. The range is around 10 metres, which is pretty decent for such a small device.
If you're looking for something convenient and easy to transport, the JBL Clip 3 is the perfect choice, with high-fidelity sound and easy controls.
Features:
Carabiner clip for portability
IPX7 waterproof
Dual USB charging
Built-in noise cancellation
Audio assistant support
Rugged design
10-hour chargeable battery
10 metres of range
Connect+ for linking other devices
Bluetooth streaming
The JBL Clip can even connect to your smart speaker or assistant, so you can control it hands-free. Plus, access to JBL Connect+ means you can sync multiple Clips at once to access a huge amount of volume and power.
Good
Brilliant portability
IPX7 waterproof rating
10 metres of range
Fantastic Connect+ features
USB charging function
Bad
Some limitation on volume
Not the most bass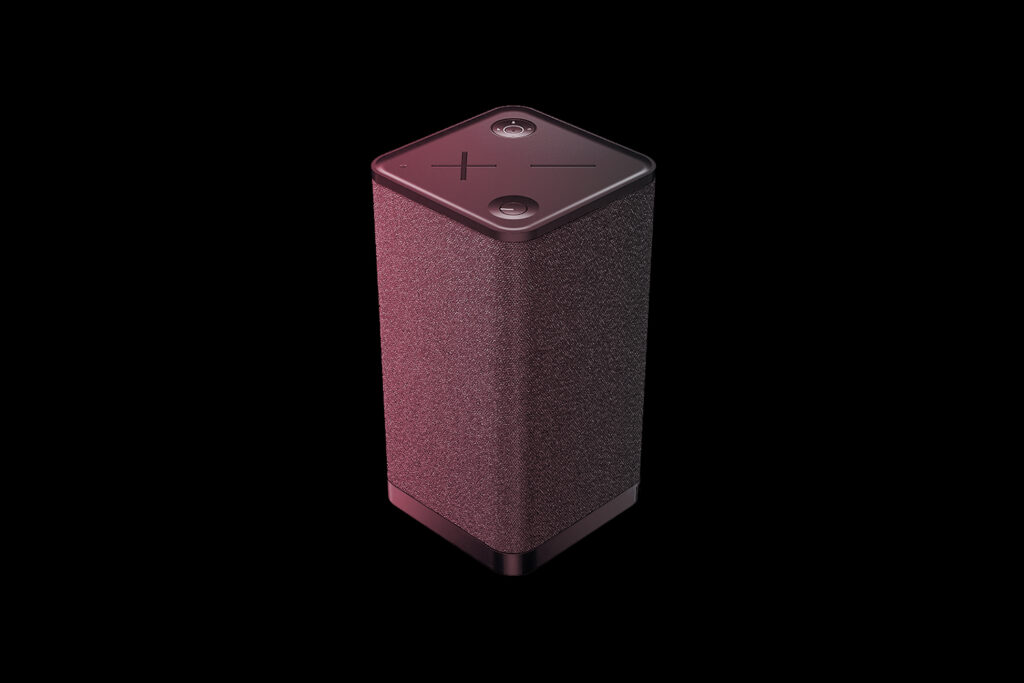 2. Ultimate Ears Hyperboom (best home speaker)
Just because you want a lot of range from your Bluetooth speaker, doesn't mean you always want to take outside with you. The Ultimate Ears Hyperboom is the perfect device to keep in your house when you want to get the party started at home.
Loud and powerful, with pristine sound quality, this Bluetooth speaker is perfect for making your audio sound great.
You can play music from up to four different devices with ease, and switch between options with just one button press. Battery lasts for up to 24 hours, and there's even a USB charge out function for powering your phone.
With a full 150 feet of connectivity range, this long-range Bluetooth speaker definitely gets the job done. You'll also get the protection of a spill and splash-proof IPX4 rating to keep your investment safe.
Features include:
One touch music controls
Charging function for your phone
Easy connection to other speakers
IPX4 rating for splash protection
Adaptive equalizer to adjust your sound
Up to 24 hours of battery life
Big pristine sound quality
Easy music sharing from up to 4 devices
150 feet of range
With simple one-touch use, the Ultimate Ears Hyperboom is an excellent investment for any music lover. You'll also have an adaptive EQ system built-in, which automatically reads the environment on your behalf and customizes your audio to get you a better effect.
Good
Automatic equalizer system
Music sharing for up to 4 devices at once
Splash and spill proof
Up to 24 hours of battery life
150 feet range
Charging for your phone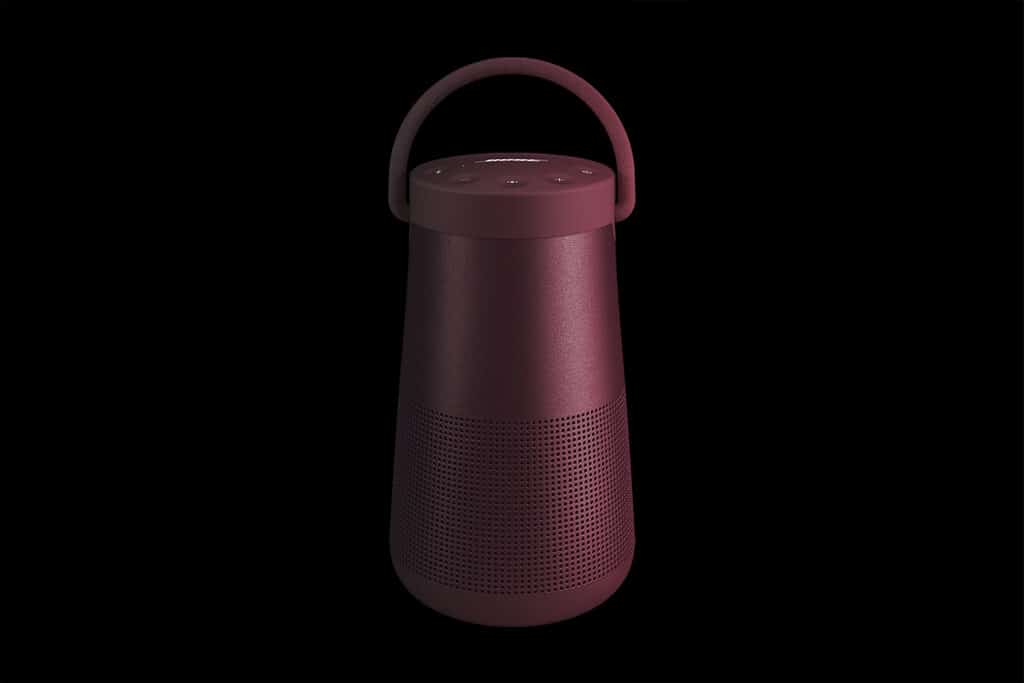 3. Bose SoundLink Revolve+ (best 360 sound)
Another popular name in the realm of long-range Bluetooth speakers, Bose is one of the top producers of audio equipment in the world today.
The fantastic Bose SoundLink Revolve+ is just one of the amazing speakers from the Company sure to grab your attention if you're looking for sensational sound and range.
This powerful speaker combines an amazing Bluetooth connection with a 360-degree surround sound for louder and richer music. You can access up to 17 hours of battery life from a single charge, and there's even a handle to help you take this device with you on the move.
Like many portable speakers, the Bose Soundlink also comes with an IP55 rating for splash resistance.
Features include:
Built-in microphone for assistant access
Easy Bluetooth connection
Multi-connect to link devices
17 hours of battery life
360-degree surround sound
Durable design with IP55 rating
Bose connect app access
Range of up to 10 metres
Once again, you get a range of about 10 metres here, which is good enough for most Bluetooth requirements. You'll also be able to connect a range of speakers in your Bose app, which means filling a room with sound has never been easier.
Access to your own smart assistant with a built-in microphone makes control simple too.
Good
Excellent sound performance
Microphone access for smart speaker
Durable design with a splash-proof rating
Bose Connect for syncing speakers
17 hours of battery life
Bad
Quite expensive
Limited volume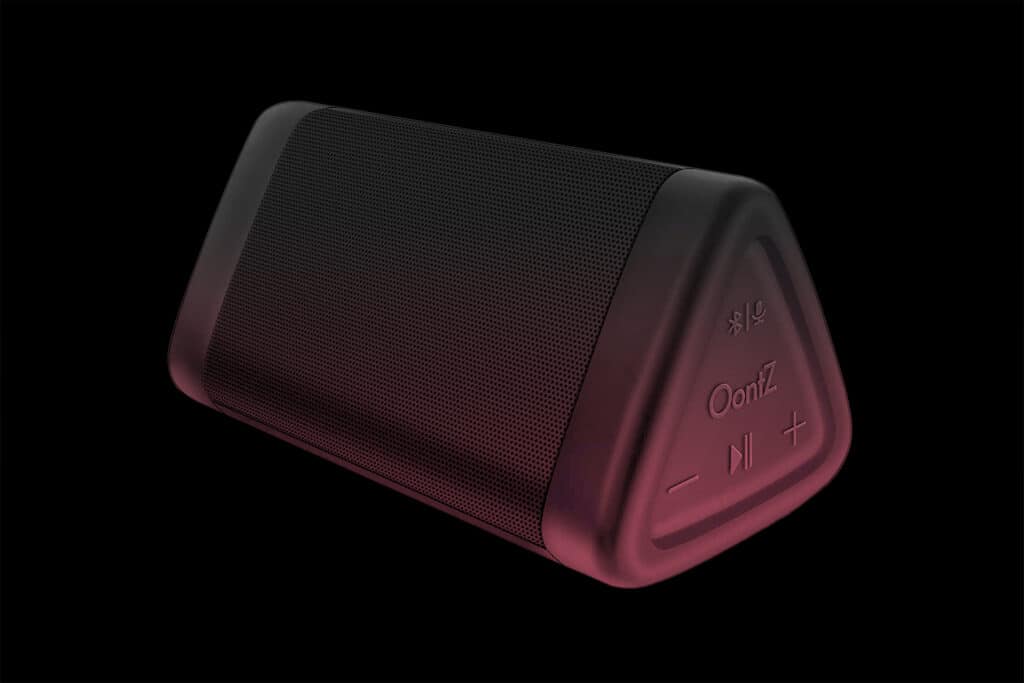 4. OontZ Angle 3 (best app)
Rapidly gaining a reputation in the audio market, OontZ by Cambridge SoundWorks promises customers affordable and reliable audio in a range of designs.
The OontZ Angle 3 is an ultra-waterproof and powerful Bluetooth speaker, offering Bluetooth 5.0 connectivity, and a 100-foot wireless range. You can even take this device with you on the move, thanks to its compact size.
Surprisingly affordable for such a powerful device, the OontZ Angle 3 combines a 14-watt peak power output with two neodymium drivers for amazing range. The machine can connect with up to 3 other speakers for full room-filling sound.
With a 100-foot range for wireless connections, it's much easier to control your device from a distance.
For extra peace of mind during travel, the OontZ Angle 3 also offers an IPX7 certification. Even if you accidentally splash your device, you'll be fine.
Features include:
Exceptional high volume
Clear sound with strong bass
Connectivity with up to 3 additional speakers
100 foot Bluetooth range
Powerful and fast connection
IPX7 waterproof resistance
20-hour battery from a single charge
Portable design
This attractive little speaker is fully waterproof and ready for whatever life has to throw at you. There's an app for your smartphone or iPhone so it's easy to control your music. You'll also get access to built-in musical modes, like "surround sound".
A microphone supports hands-free calling and smart assistant access.
Good
Brilliant 100-foot range
IPX7 waterproofing
20-hours of battery from one charge
Portable design
Excellent volume and sound
Bad
Can be a little finicky to set up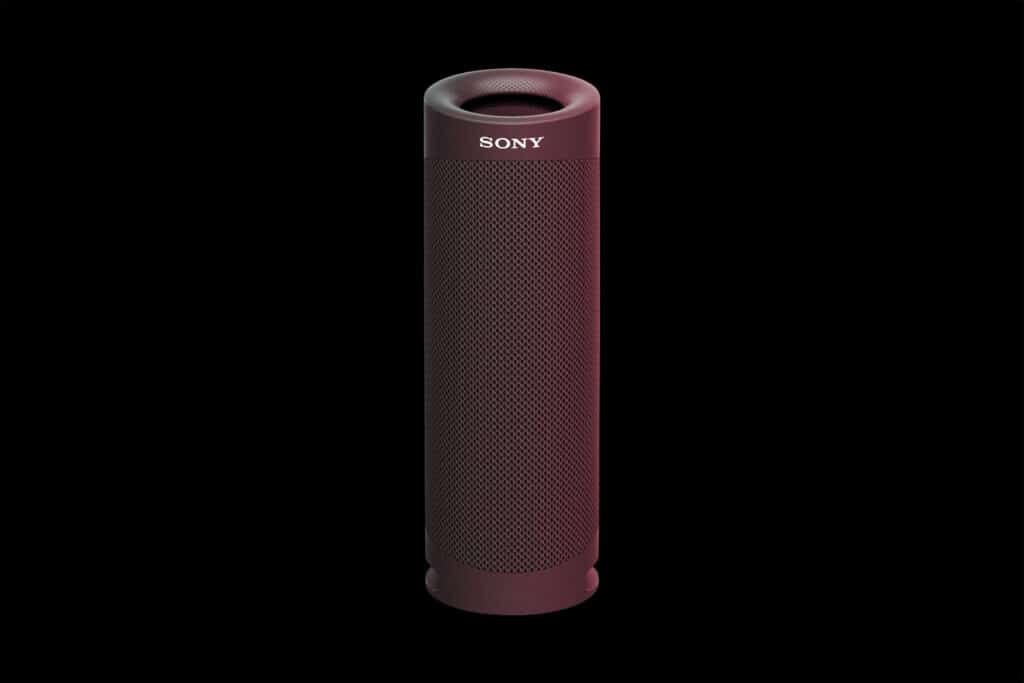 5. Sony SRS-XB23 (best for bass)
The Sony SRS-XB23 is one of the best long-range Bluetooth speaker options we've found for sleek, sensational bass. This high-quality portable speaker is small enough for life on the move, while still offering fantastic power and volume.
An IP67 waterproofing, dustproof, and rust-proof design means you can use your speaker anywhere without worry.
Lightweight, compact, and highly portable, you can get things booming in no time with this device, with an x-balanced speaker unit to enhance power and sound quality. The speaker also comes with a built-in microphone for hands-free chatting.
Plus, you get up to 30 metres of wireless range, and the ability to sync with up to 100 speakers in Party mode.
Features include:
Extra bass sound
Rustproof, waterproof, shockproof and dust proof
12 hours of battery life
Compact and portable design
Exceptional 30 meters of connection
Link up to 100 speakers in Party Connect
X-balanced speaker unit for sound quality
Microphone for hands-free calling
Available in a range of colors, the stylish Sony SRS-XB23 is a beautiful, high-quality music machine which promises excellent sound wherever you go. Hands-free calling, waterproof construction, and the patented extra bass feature from Sony all work together to deliver an unforgettable experience.
Good
Fantastic bass with Sony app for EQ adjustment
Exceptional party connect feature
12 hours of battery life
30 meters of range
Compact and water-resistant
Bad
Some limitations in volume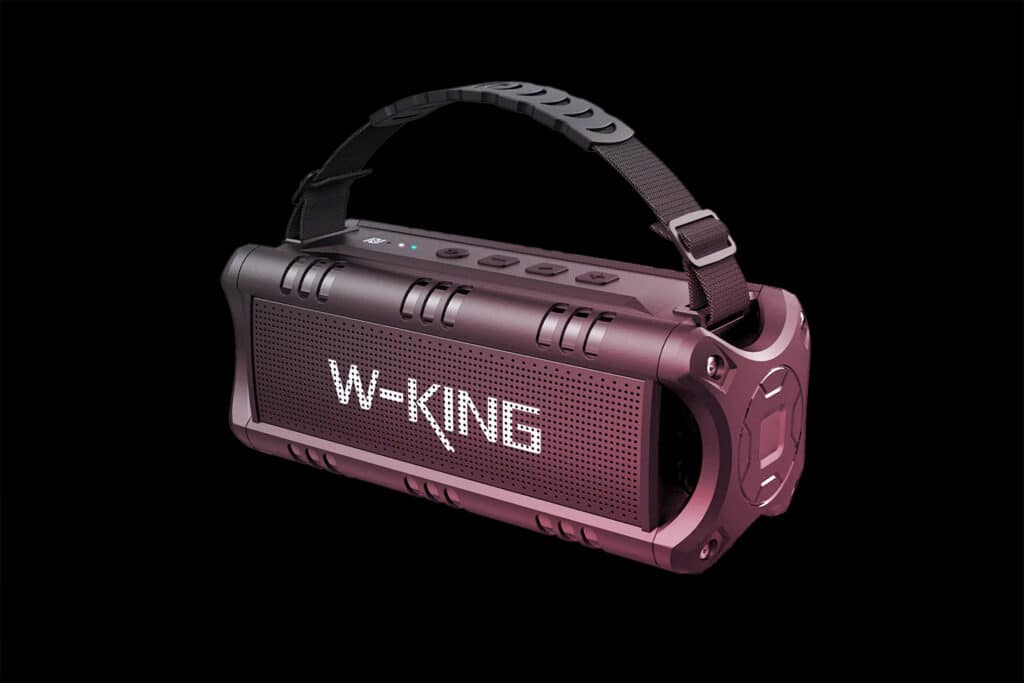 6. W-King D8 wireless (best with NFC pairing)
A durable and rugged edition to our long-range Bluetooth speaker list, the W-King D8 speaker is a 50-watt speaker with high-quality bass and state-of-the-art drivers. The extra-loud Bluetooth speaker aims to make you feel like you're standing in the crowd at the concert of your favorite band.
With IPX6 waterproofing, this device is resistant to dust and splashes. You can also access an in-built power-bank for charging your devices fast.
Hands-free calling is available with a built-in microphone, and the Bluetooth 5.0 connection ensures you get an ultra-fast link. You'll be able to communicate with this speaker at a range of up to 100 feet.
Plus, with 24 hours of battery power, you'll have no trouble playing your music all-day long.
There's even a TF-card slot and audio jack in case you want to listen to your music privately. While a one-touch NFC mode allows for quick pairing.
Features include:
One-touch NFC pairing
Quick and easy equalizer
Advanced Bluetooth 5.0
100-foot range
TF-card and audio jack
IPX6 waterproof rating
Up to 24 hours of battery power
Carrying strap
Easy to use controls
If you're looking for a long-range Bluetooth speaker with excellent durability and volume, the W-King D8 is a great choice. With one-tap connections and the option to change your sound with EQ adjustments, there's plenty to love about this device.
Good
Convenient one-touch NFC pairing
Simple equalizer app
100-foot range
Fantastic battery life
IPX6 waterproofing
Bad
NFC only works for Android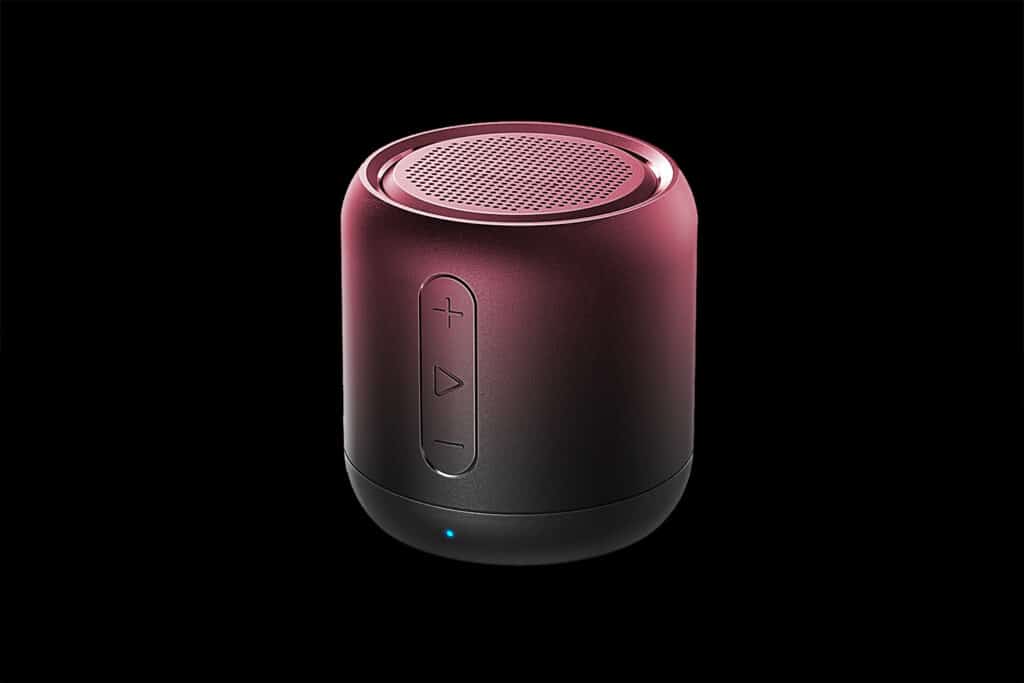 7. Anker Soundcore Mini (best ease of use)
Created by one of the most popular names in audio technology, the Anker Soundcore Mini is an excellent long-range Bluetooth speaker with a compact and portable design.
This attractive mini speaker delivers powerful volume and bass in one neat package, with micro-SD support for extra playback options. You can link your headphones with an aux capable, and Bluetooth 4.0 gives you a great connection for up to 66 feet.
Though small, the Soundcore Mini packs a punch, with strong bass and an extended playtime of up to 15 hours. The device is super easy to use, with just three controls to get your head around.
There's even a built-in microphone with noise cancellation so you can enjoy hands-free conversations through your speaker too.
Features include:
Impressive 15 hour battery life
52 audio driver and passive subwoofer
Bluetooth 4.0 connectivity
SD card and aux jack
66 feet of connectivity range
Microphone with built-in noise cancellation
Easy-to-use design
Simple and portable
If you're looking for the kind of long-range Bluetooth speaker you can take with you anywhere, the Anker Soundcore Mini is an excellent choice. This product even comes with a handy 18-month warranty for peace of mind.
Good
Microphone with noise cancellation
Ultra-portable and easy to use
Bluetooth 4.0 for 66 feet of connectivity
15 hours of playtime
Warranty included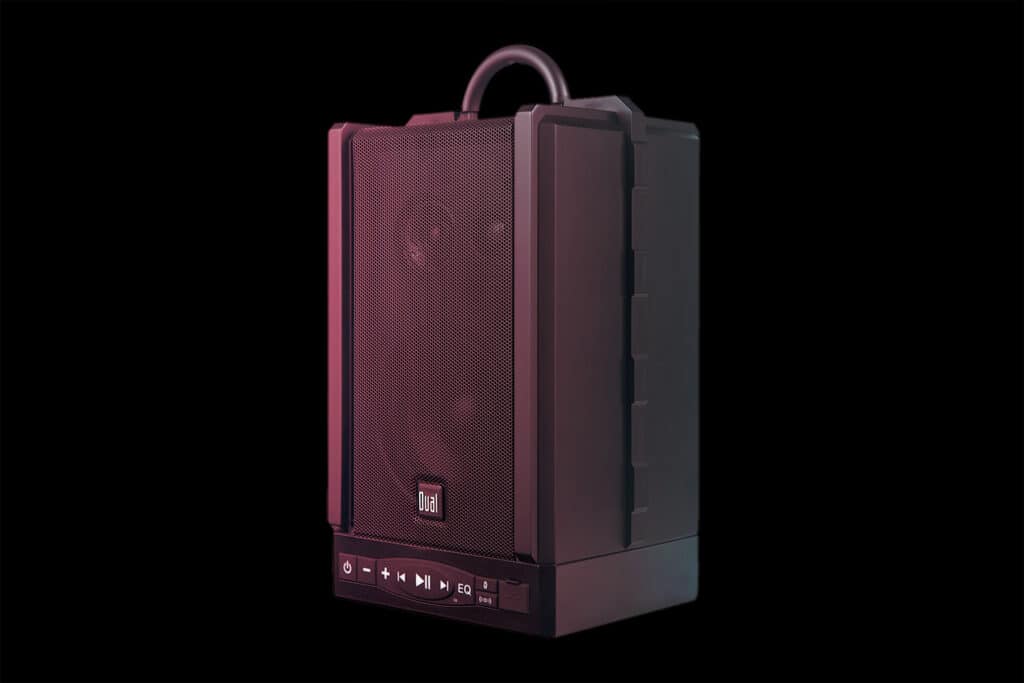 8. Dual Electronics LU48BTS (best dual speakers)
Designed for musicians and artists, the Dual Electronics LU48BTS speakers are perfect if you want to make a real impact on your audience. These studio-quality wireless speakers fit perfectly in a range of spaces, offering amazing Bluetooth sound in a portable design.
You can connect to these speakers anywhere up to 100 feet away, thanks to the strong 4.2 Bluetooth range.
With a handle for easy portability, the Dual Electronics speakers support life on the move. There's IPX4 water resistance built-in to protect against rain and splashing water. You'll also geta charging port on the front of one of the speakers so you can keep your device powered up.
Features include:
12-hour battery life
Battery charging function
All-weather resistant
Wireless 4.2 Bluetooth
100 feet wireless range
Stereo technology with no wires
Powerful volume
Two speakers for surround-sound
Excellent class D amplifier
Ideal for delivering professional sound, the Dual Electronics speakers are a great pick for performers. You'll be able to really crank up the volume with these speakers, without having to worry about things like draining the battery quickly.
Good
Dual speaker performance
Excellent 100-foot range
Works with amplifier
Suitable for outdoor use
Charging port for your smartphone
Bad
Can be tricky to set up
Not the best battery for performers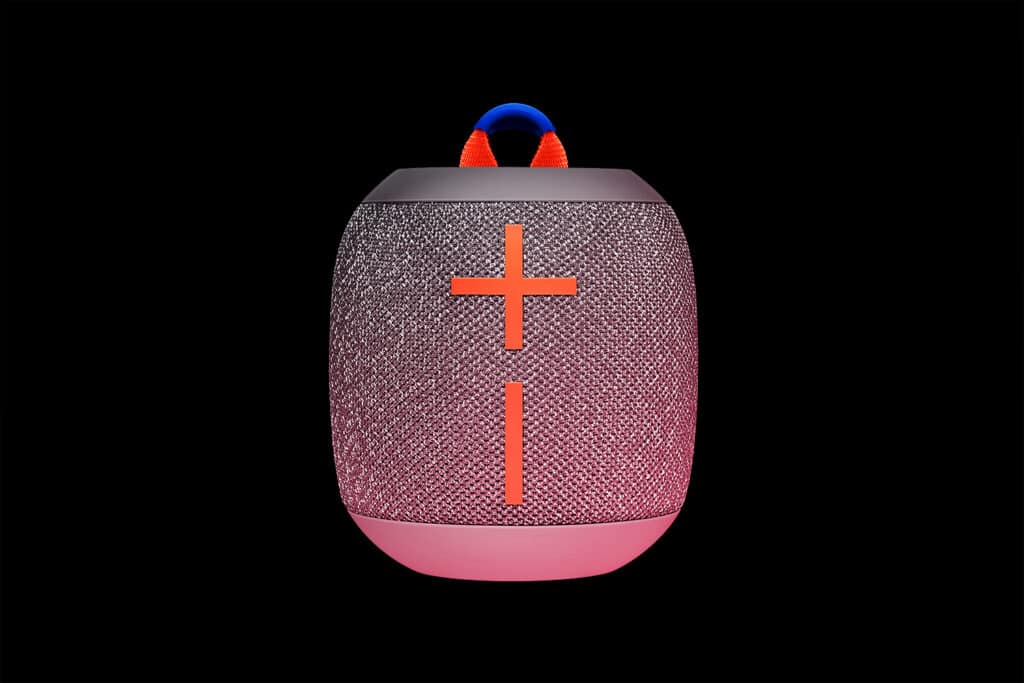 9. Ultimate Ears Wonderboom 2 (best waterproof)
The best long-range Bluetooth speaker for your needs will depend heavily on how you plan on using your device. If you want something you can use to play music when you're chilling at the beach with friends, the Ultimate Ears Wonderboom 2 could be the perfect solution.
These high-performance speakers are excellent for travel, and come with an IP67 rating for water protection.
Not only is your Wonderboom 2 speaker waterproof and dust proof, but it can actually float on the top of your bath or pool. There's a 13-hour battery life, an outdoor boost button to help improve listening quality, and amazing 360-degree sound.
You'll also get a convenient loop on the top of the speaker to make transportation easier too.
Features include:
Multiple color options
360-degree surround sound
Powerful volume control
Outdoor boost button
13 hours of battery life
100 feet connection range
Waterproof and dust-proof
Floats on pools
Pair with another speaker for stereo mode
Easy control
Works with all Bluetooth devices
Ideal for life on the move, the Ultimate Ears Wonderboom 2 speaker can come with you on every adventure, with a sturdy structure to withstand knocks and bumps.
You'll get up to 100 feet of connection range and a stereo option, so you can connect multiple speakers to upgrade your audio experience.
Good
Up to 100 feet of range
Fantastic 360-degree sound
Easy to use controls
Good protection against water and dust
13 hours of battery life
Bad
No EQ controls
No battery life indicator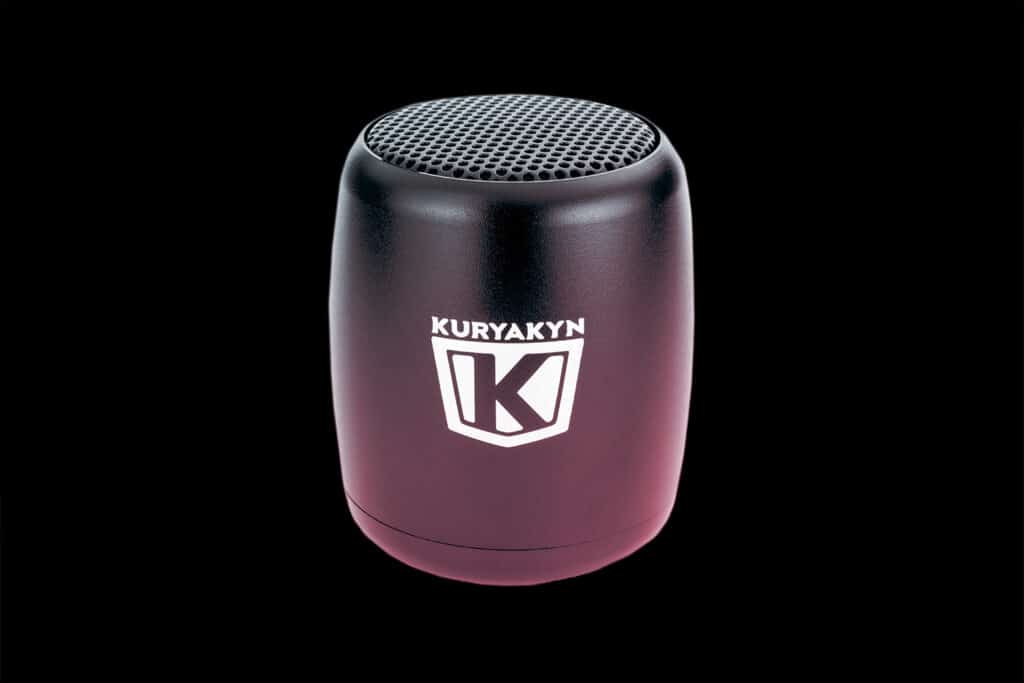 10. Kuryakyn 1952 Sidekix Mini (best budget speaker)
If you're looking for long-range Bluetooth speakers anyone can afford, the Kuryakyn 1952 Sidekix speaker could be the perfect choice. This portable and waterproof speaker combines FM radio and Bluetooth streaming, for the best of both worlds.
You'll get 360-degree sound from the carefully crafted speaker design, and a fantastic high-performance volume from such a small product.
Up to 150 feet of Bluetooth connectivity makes it quick and easy to get the meaningful connection that matters most to you. There's enough battery for up to 10 hours of streaming, and you can even rest assured your product is protected against water with an IPX7 rating.
Features include:
Bass enhancement
360-degree sound
Powerful battery lasts up to 10 hours
USB quick charging feature
Built-in FM tuner
Aux input
IPX7 waterproofing rating
150 feet of Bluetooth range
Multi-device syncing
Easy to use design
Suitable for outdoor use, in the office, or at home, the Kuyakyn speaker is a small but mighty device you can even place in your car cup holder. Access to FM radio is a nice extra touch here, just in case you run out of ideas on what to play.
Good
FM radio included
Small enough to take anywhere
360-degree sound with bass boost
Up to 150 feet of range
IPX7 rating
What is the best long-range Bluetooth speaker?
The best long-range Bluetooth speaker is a device capable of combining simplicity and durability, with fantastic audio quality. Above, you saw a selection of some of the top Bluetooth speakers on the market, rated for their amazing range, as well as a host of other useful features.
Remember, when choosing your long-range Bluetooth speakers, look beyond the Bluetooth connectivity to consider the other capabilities too.
A speaker with access to things like waterproofing is great for life on the move, while a device you can connect with your smart speaker might be great for parties. There are all kinds of products out there, so make sure you explore all of your options before you make an investment.
Consider features like:
Durability
Can your speaker survive outside? Does it have waterproofing in place to protect against the rain, splashes, and other sources of damage?
Volume and sound quality
How good does your speaker sound at top volume? How high can you play your music without capping out the speaker's performance?
Functionality
How easy is it to get everything set up with your new long-range speaker? Can you connect to Bluetooth easily? Is there smart assistant access to help with controlling your music?
You might also consider things like whether you can sync multiple speakers together, or whether your device has a handle to make it more portable.
If you need more help finding a Bluetooth speaker you can trust, you can check out some of the other helpful guides and reviews right here on Unwired for Sound.
Unwired for Sound: Set your audio free.