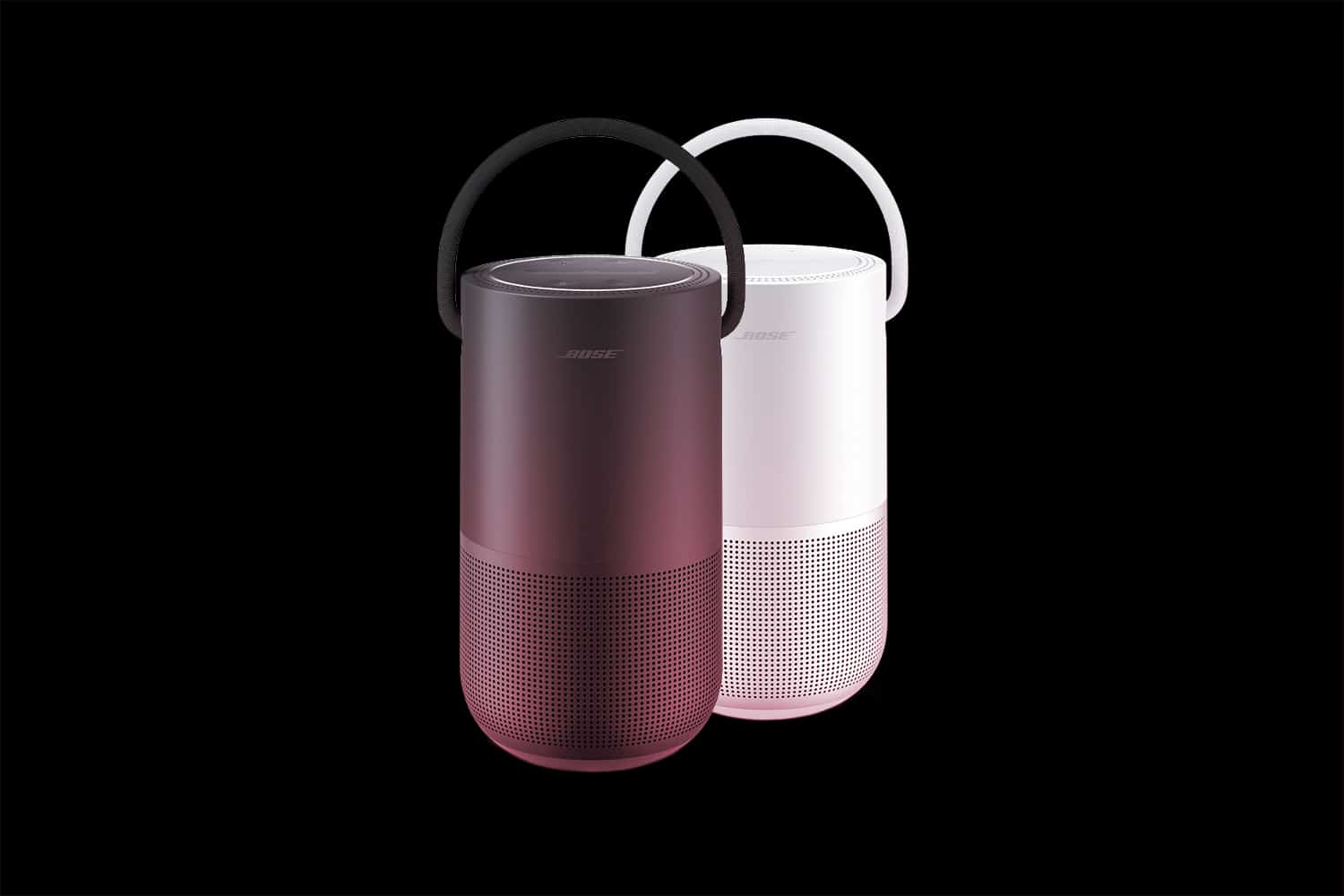 Offering a combination of style, portability and the Bose signature sound, the Portable Home Speaker is an interesting proposition.
But, how does it perform? Let's find out…
For most audio fans, Bose stands out as a well-known brand capable of excellent audio and chic design. Over the years, Bose technology has become something of a fashion statement for many consumers, and an indication you've earned your audio chops.
Similar to the Beolit 20 from Bang and Olufsen, Bose speakers have a certain level of sophistication.
For those interested in portable, but powerful music opportunities, the Bose Portable Home Speaker promises a convenient way to stay connected. This convenient device is perfect for home connectivity, but it also supports life on the go too.
Read on for our full Bose Portable Home Speaker review, and an insight into whether this product is worth your money.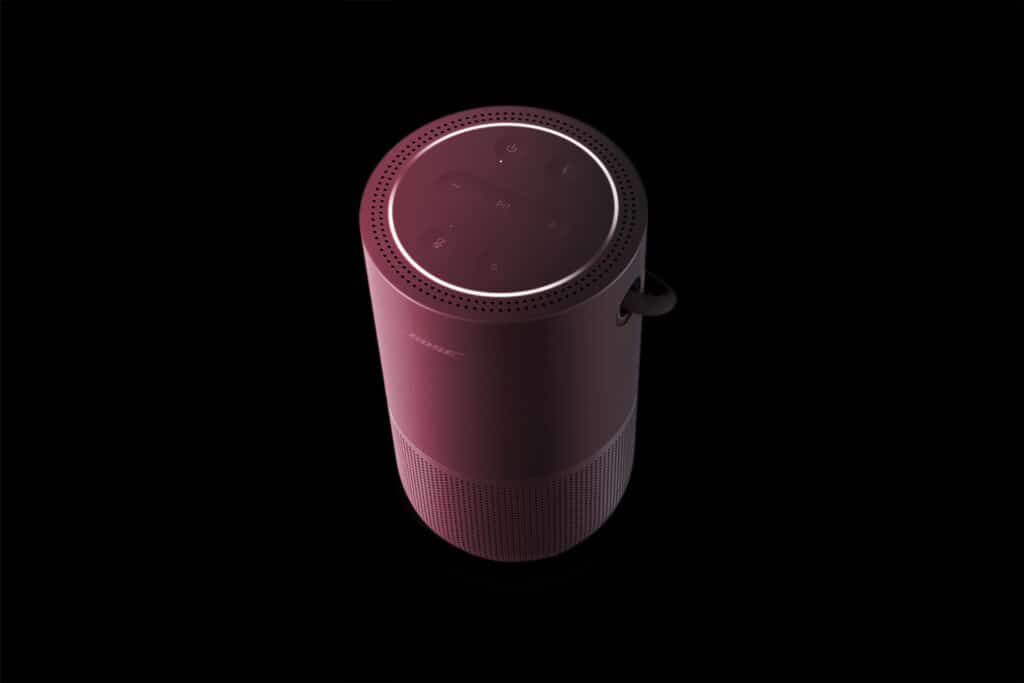 Bose Portable Home Speaker: Design
The Bose Portable Home Speaker is one of the most recent additions to the smart speaker line up from Bose. Like most devices from Bose, the Home Speaker competes perfectly with other market leading solutions like the Sonos Move.
The bucket-style design of the Bose Portable Home Speaker intends to support its mobility, ensuring you can easily grab your device and carry it with you wherever you go. Aside from a durable handle, you also get IPX4 water-resistant housing – just in case the rain starts.
We've seen smaller speakers on the market. However, at 7.5 inches tall, the Bose portable home Bluetooth speaker isn't huge. You can access this device in one of two colors, with a futuristic silver and black model on the market right now.
Overall, whichever color you choose, you get a modern looking speaker with a sleek and sophisticated finish.
Bose Portable Home Speaker: Features
Design excellence is common among Bose speakers, so we're not surprised to see it again here. The Portable Home Speaker comes with 360-degree surround sound to fill rooms easily, and you have a convenient voice assistant built-in to help you manage your music.
If you decide to go for the old-fashioned manual approach to speaker control, the top of the speaker hosts your volume, Bluetooth, power, and play/pause buttons. There's also an option to turn your microphone off if you're nervous about your speaker listening to everything you say.
An extra bonus of the Bose Portable Home Speaker is the presence of a fantastic 12 hours of playback from a single charge.
Features include:
All-in-one 360-degree sound
Bluetooth, Wi-Fi and wired connectivity
IPX4 rating for water resistance
12 hours of battery life
Portable grab handle included
Smart speaker assistant support
Compatible with Bose mobile app
Hands-free calling
Apple Airplay 2 support
Multi-room support with speaker syncing.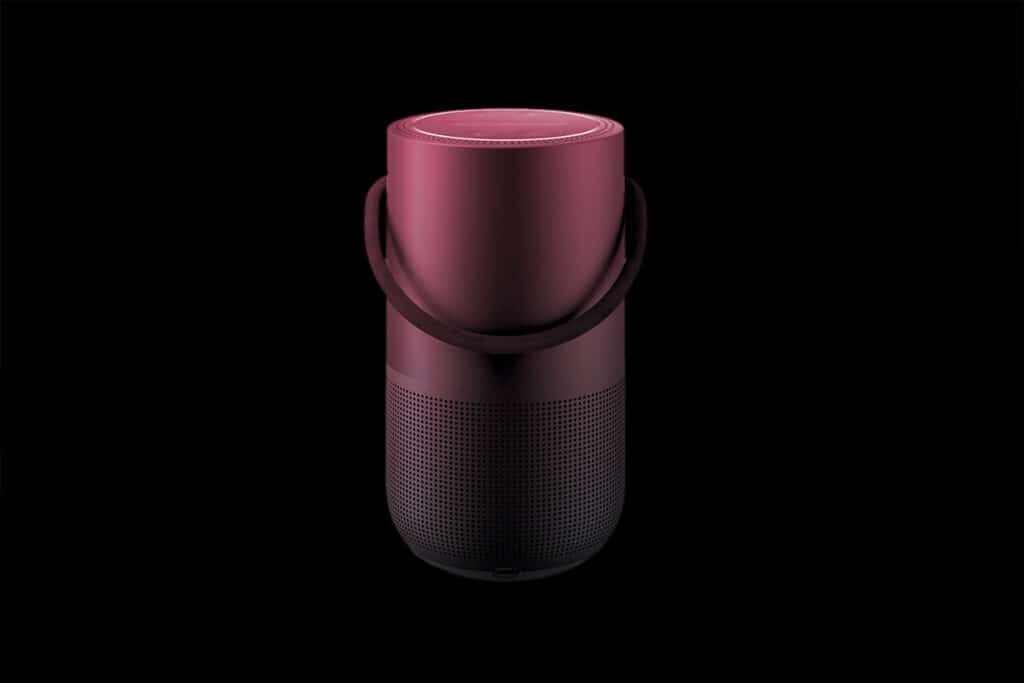 Bose Portable Home Speaker: Connectivity
From a Connectivity perspective, this device offers plenty of options. The Bose Portable Home smart speaker comes with access to Wi-Fi, so you can link straight to your network, as well as Bluetooth and wired connections.
While it's relatively easy to set up, just download the Bose Connect and follow the steps provided, we did have issues initially with the app detecting the device. Also, we found pairing two devices hit and miss, and the connection was unreliable and subject to interference.
On the plus side, you can also select radio and music services to connect straight to your Bose Home Portable Speaker, such as Amazon Music, YouTube, and Spotify. AirPlay2 is available for iPhone users, and seems to work 'reasonably' well.
The presence of Google and Amazon smart assistants means you can easily control your music and find shows you want to listen to without scrolling through your phone.
You can also ask your smart assistant to do other things for you, like check your calendar, control connected devices, or let you know the weather temperature right now.
Bose Portable Home Speaker: Performance
Bose designed the Portable Home Speaker to be one of the most versatile products on the market. You can move it easily around your home or take it with you on your next adventure.
Access to excellent connectivity makes it easy to listen to your music however you choose, and the Bose app for smart assistant support is a nice extra touch.
Unlike some of the other smart speakers on the market, the Bose Portable Home Speaker doesn't come with a lot of support to adjust your EQ settings. Instead, you're expected to make the most of the sound quality as it comes.
Fortunately, the 360-degree high-quality sound is crystal clear, with typical Bose presentation. You get a bright yet well-balanced soundstage, with prominent levels of bass for such a small device.
That said, the bottom end isn't so heavy that it throws off the overall mix.
As is the case, you might notice a dip in sound quality depending on the type of music you're listening to. However, we found most genres were generally well catered for.
Volume is excellent too, especially when you link your speaker to other devices in your home.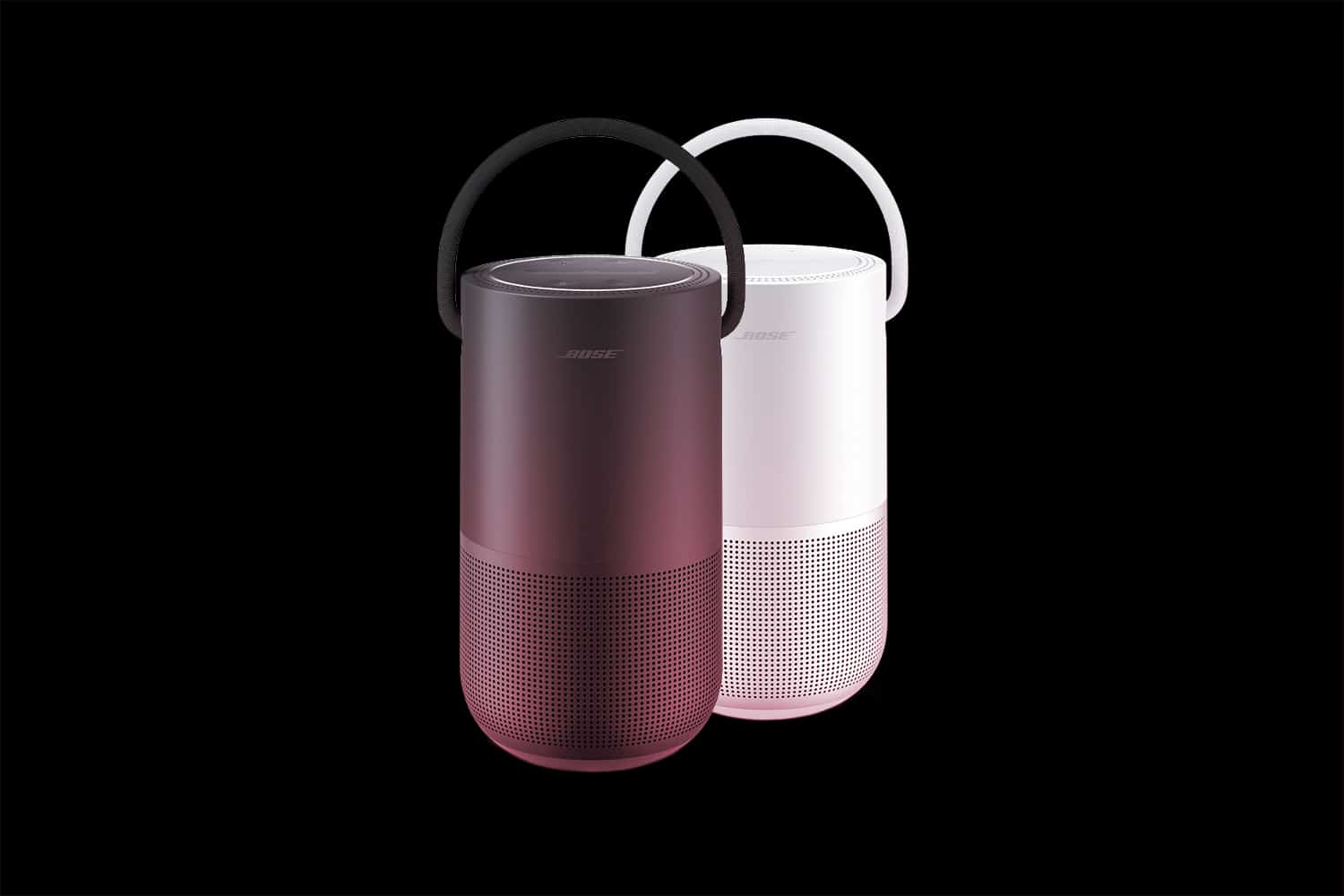 Bose Portable Home Speaker: Verdict
The Bose Portable Home Speaker is a dependable device, and one of the leading outdoor-friendly products on the market today. An attractive and modern design combines with a durable construction to ensure you can enjoy your music wherever you are.

You also get the extra bonus of a grip designed for ergonomic performance.

If you're looking for an attractive speaker which delivers results for things like battery life, smart assistant support, and great connectivity, this could be the product for you. Whether it's intended for true audiophiles is a difficult question to answer.

Generally, the Bose Portable Home Speaker left a positive impression.
Good
Pleasing overall soundstage
Deep bass and clear treble
Easy portability and weather resistance
A convenient and easy-to-use app
Modern and sleek design
Great smart assistant support
Bad
Some limitations in Wi-Fi range
Lacks warmth and mid-range
Connectivity and pairing issues