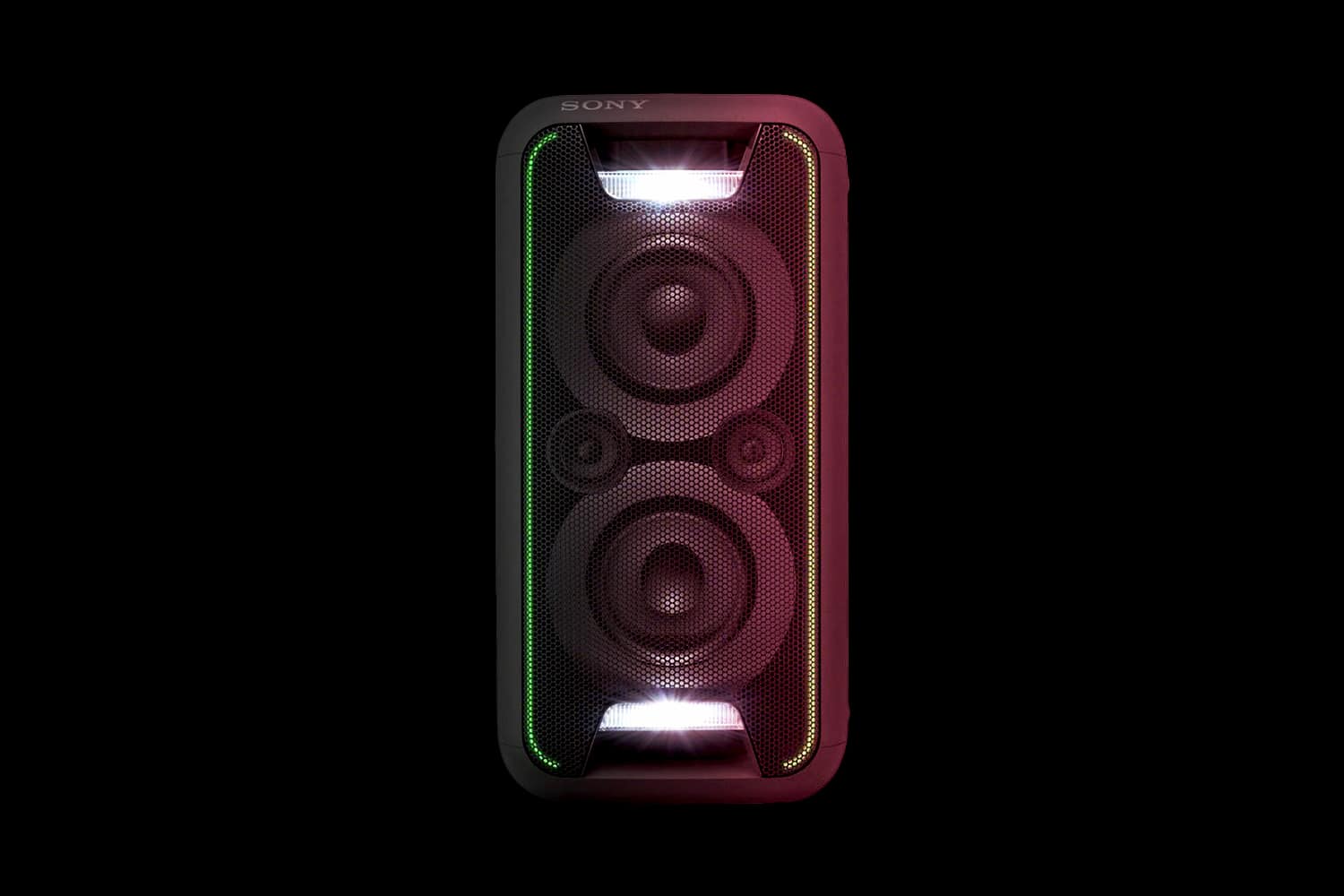 Party speakers have emerged as a fantastic sub-genre of the Bluetooth speaker landscape.
These state-of-the-art sound systems go beyond the basic sound quality and volume options of traditional portable speakers.
Although they can still withstand plenty of regular transportation, party speakers provide the kind of house-shattering functionality that you would usually expect from a full Hi-Fi.
Sony, as one of the market leaders in audio tech, delivers a range of amazing party speakers, all brimming with excellent capabilities.
The Sony GTK-XB5 is a portable high-power party speaker that's ideal for creating an amazing atmosphere at any BBQ or small event.
There's line, strobe and speaker lighting included, and you can situate the speaker either horizontally or vertically to suit your needs.
Here's our run-down of the Sony GTK-XB5 specs, to help you decide whether this is the device for you.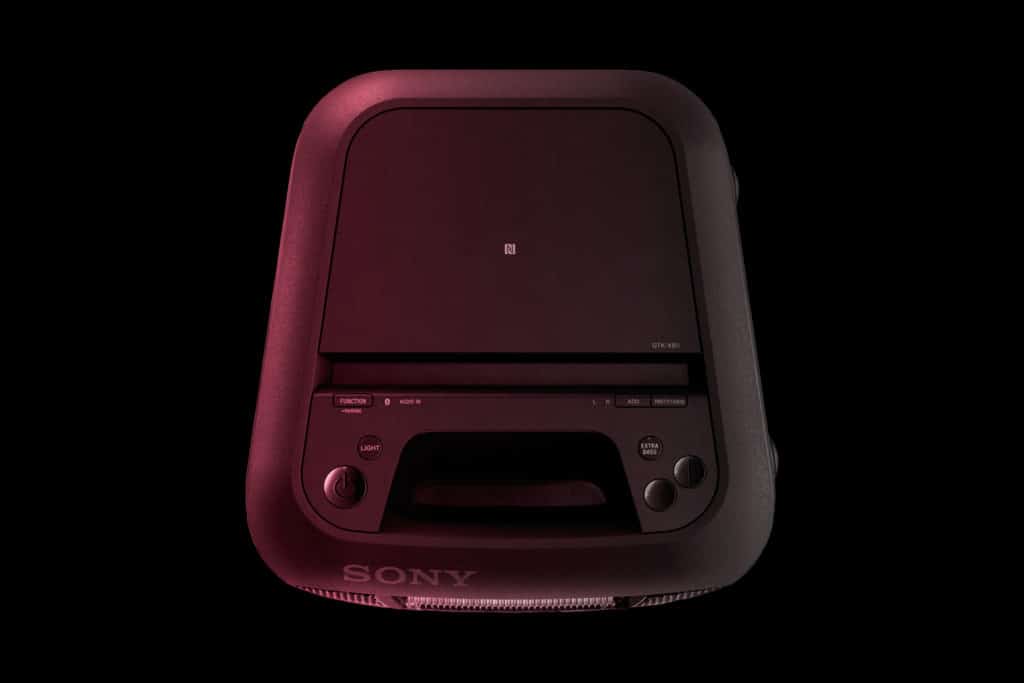 Sony GTK-XB5 review: Design and size
Intended to give you party-level audio on-demand, the Sony GTK-XB5 is a high-performance speaker that's big on bass.
Although this product is naturally a lot bigger than the pocket-sized Sony speaker options out there, it's still highly portable.
The GTK-XB5 should fit easily into the back seat of your car, or your boot. What's more, it's easy to carry around thanks to the in-built handles on the top and bottom of the speaker.
Because the Sony GTK-XB5 also performs well whether it's laid horizontally or vertically, it's much easier to find a space for the system when you're ready to listen too.
There's a built-in sensor to ensure that you get the right quality of sound in either direction.
Available in a selection of colours, the Sony GTK-XB5 is meant to be as eye-catching as it is practical.
To boost the "party" vibes, there's even a set of lights included within the speaker, that can deliver club-like lines of illumination, strobing, and more.
Sony GTK-XB5 specs:
Size: 27.4 x 25.6 x 52.4 cm
Weight: 7 kg
Battery powered for portability (no wires)
Extra bass function
NFC and Bluetooth enabled
Two-way set-up
Clear Audio+ for better sound quality
LDAC Bluetooth streaming
Party chain syncing
Sony GTK-XB5 review: Features
At first glance, it's easy to be underwhelmed by the Sony GTK-XB5. Although it looks great, particularly if you choose one of Sony's trendy colours, it's much smaller and simpler than some of the other boombox options out there.
The more time you spend with this Sony speaker, the more you discover the hidden features within.
The extra bass functionality means that you get a deeper, and strong baseline for house and EDM music.
All you need to do is push the Extra Bass button to add more oomph to the lower end of your audio. On top of that, if you really want to take the party vibes to the next level, Sony also allows users to link extra Bluetooth speakers into the mix.
You can add extra power to your sound system whenever you like by connecting various Sony products in a chain. Choose one device to be the "party host", and the rest of the speakers will operate in unison.
With a surprisingly affordable price tag of £175, features include:
Bluetooth streaming and NFC pairing
Pairing functionality for extra speakers
Line, strobe, and speaker lighting
Extra bass button
Two-way design, for custom functionality
Excellent portability with handles
ClearAudio+ for enhanced performance
Unfortunately, there are some features missing that we would have expected with a Sony party speaker. For instance, there doesn't seem to be a dedicated app where you can control all of your music.
What's more, there's no smart speaker access, which is a shame if you want to control your audio from a distance.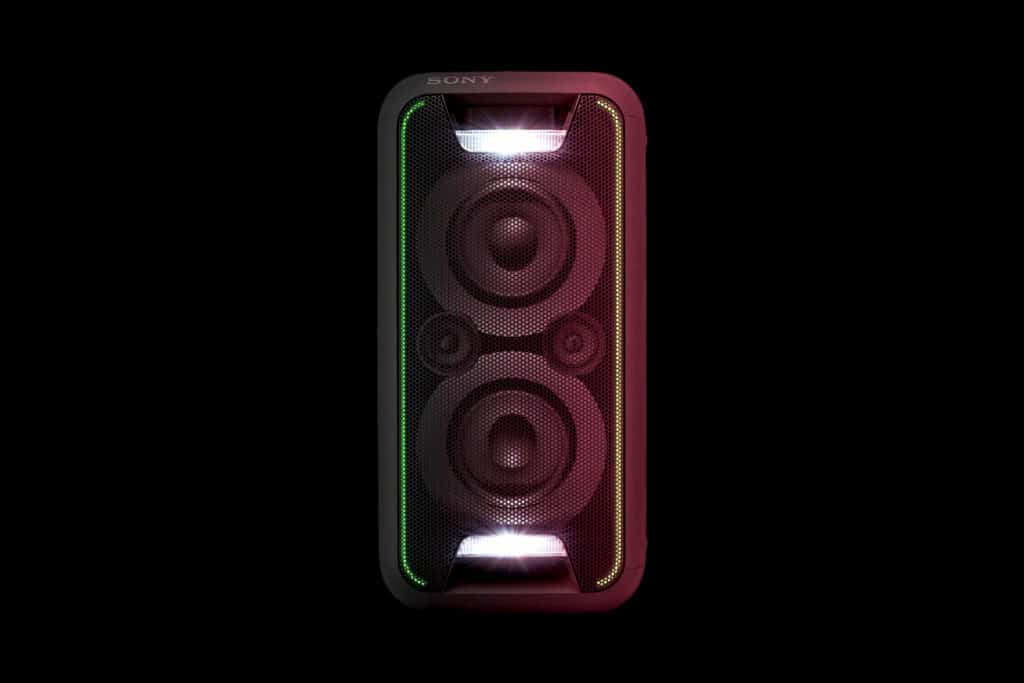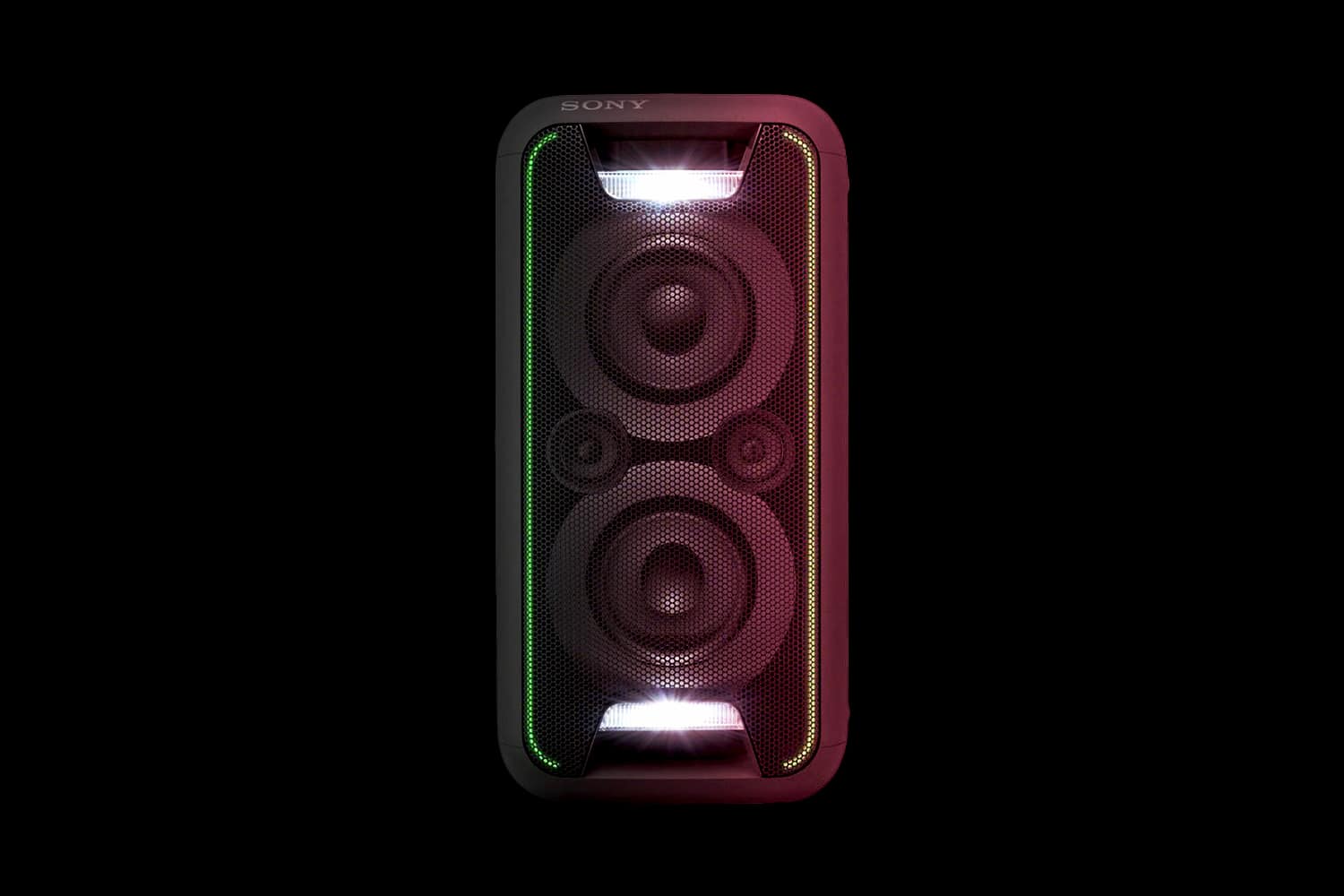 Sony GTK-XB5 review: Connectivity
As mentioned above, there are a few connection options missing from the Sony GTK-XB5 specs that we would have liked to see, like smart speaker functionality. That doesn't mean that this speaker totally misses the mark on connectivity.
When it comes to Bluetooth streaming, you get an excellent no-drop performance, thanks to LDAC technology built-in.
The LDAC settings allow users to access a higher quality of wireless audio, thanks to a much faster data transmission.
On top of that, Sony allows you to choose from a number of ways to connect your devices too. Either you can just press the Bluetooth button on the Sony speaker, or you can use the NFC technology.
Near Field Communication tech means that you just need to touch an enabled device to the logo on the Sony GTK-XB5 to pair in seconds. We like this extra feature in today's party speakers because it makes getting set up much easier.
Sony GTK-XB5 review: Performance
Now we come to perhaps the most important part of our Sony GTK-XB5 review.
In terms of ease of use, the performance of the GTK-XB5 is good. You can connect to Bluetooth in seconds and controlling various aspects of your speaker experience is easy enough.
However, we do think that the experience would be much improved with access to smart speaker connectivity and a dedicated app.
When it comes to sound quality, the Sony GTK-XB5 ticks most of the right boxes too. The extra bass functionality really does add something speak to house and electronic music. The baselines feel powerful and engaging, ideal for a party atmosphere.
Unfortunately, at extremely high volumes, it's easy for the bass to start drowning out the mids and highs.
On the plus side, the ClearAudio+ technology in the Sony GTK-XB5 does help with enriching the listening experience. The in-built tech ensures that you get the best possible quality of sound, regardless of what you're listening to, without forcing you to play around with EQ settings.
There's even a sensor to detect whether you have the speaker placed horizontally or vertically.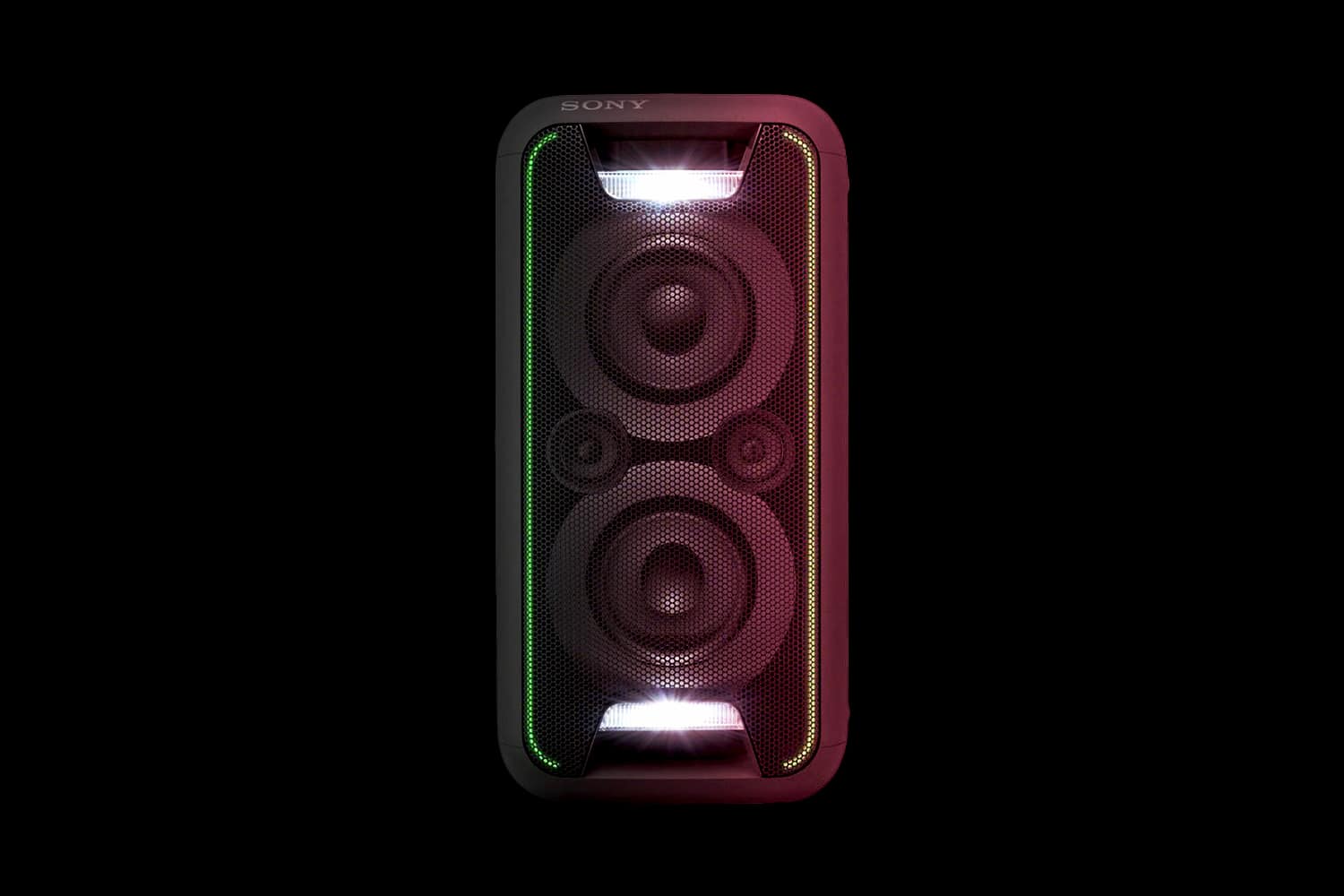 Sony GTK-XB5 review: Verdict
We found the Sony GTK-XB5 to be a reliable and well-designed party speaker. There are lots of great features to explore, including lights for a more immersive atmosphere, extra bass, and fantastic audio quality sensors.

Additionally, the use of NFC and high-quality Bluetooth codecs allows for faster pairing.

There were only a few things missing from this product, such as smart speaker access, a dedicated app, and extra clarity for the mid and high ranges.

It's also a shame that the Sony GTK-XB5 doesn't come with the same IP67 rating that many other Sony wireless speaker products offer.


Good
Good sound quality and volume
Advanced audio and Bluetooth codecs
Two options for set-up
Lights for your party atmosphere
Syncing options for an audio chain
Compact and lightweight design
Extra bass for deeper impact
NFC connectivity included
Bad
Little muddy around the mids and highs
No smart speaker access or dedicated app
No waterproofing rating