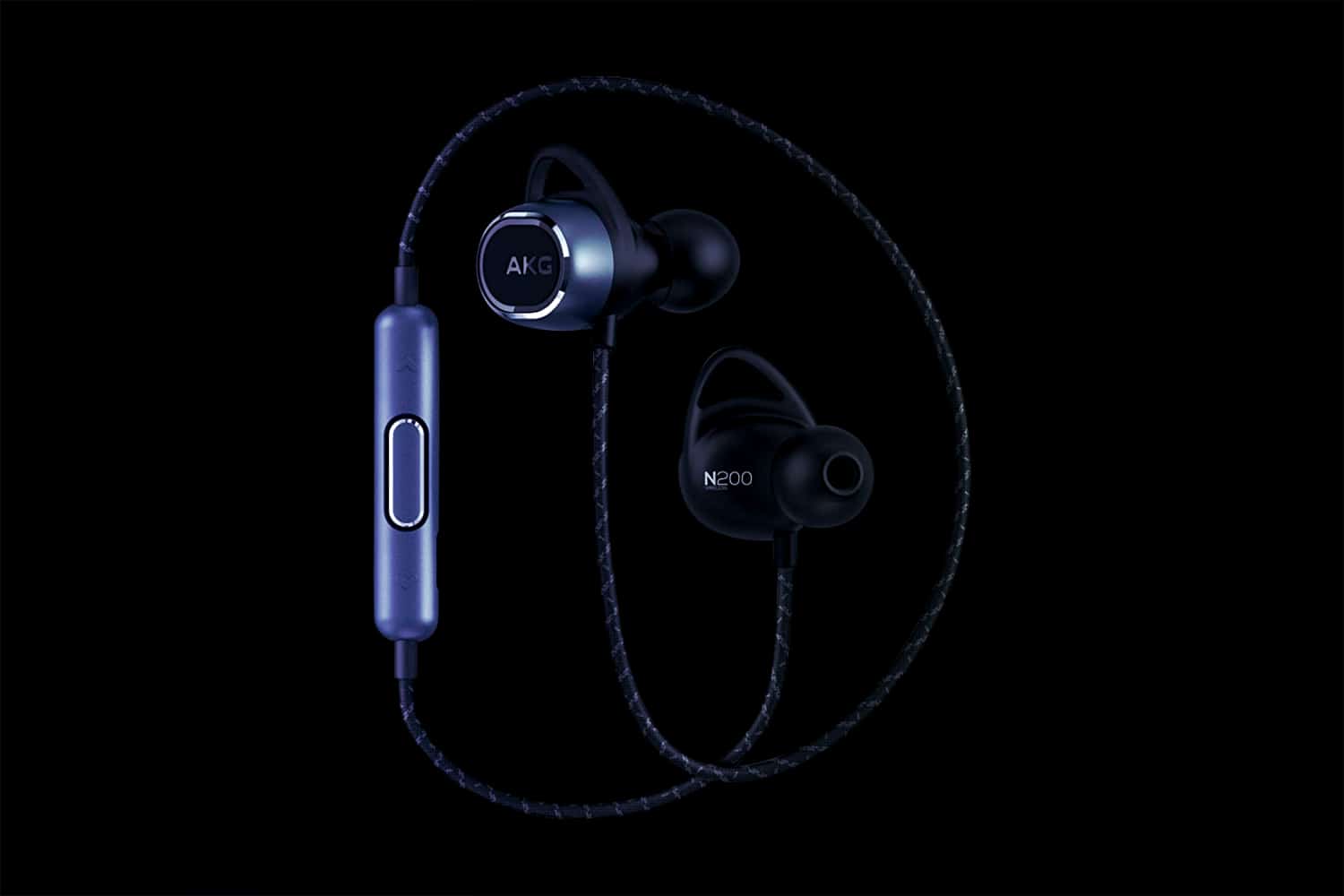 Samsung have always had a hefty sway over the technology landscape. The company stands alongside brands like Bose and JBL for devices ranging from televisions to speakers.
However, in recent years, Samsung decided to give its audio segment a more distinct persona: AKG.
The AKG team are pros at developing a wide selection of audio devices, from over-ear headphones, to wireless buds and microphones.
With a pair of AKG wireless earphones, you can usually expect a reasonably good level of comfort, a well-built structure, and good sound quality.
On top of that, AKG Bluetooth earphones often aren't nearly as expensive as some of the alternatives in the market.
Today, we're looking at the AKG N200 wireless earphones. These in-ear devices are perfect for life on the move, thanks to their convenient neck cord.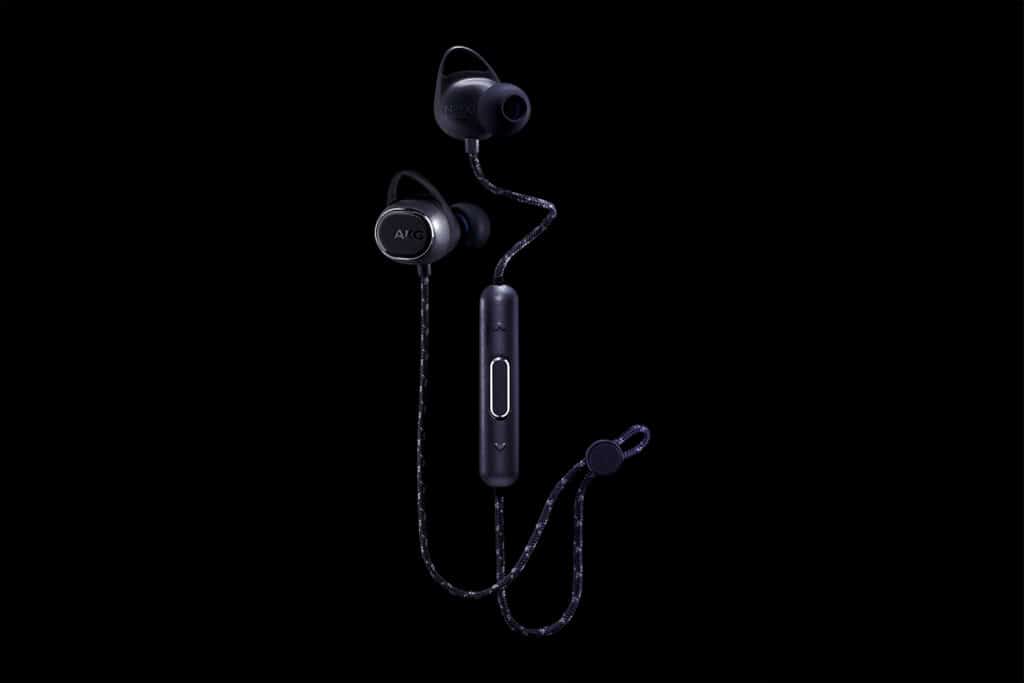 AKG N200 review: Design and size
The AKG N200 wireless earbuds don't look like much at first glance. Like most in-ear headphones, you get a set of relatively small earbuds, with no flashing lights or super jazzy colors to consider.
The biggest difference between the AKG N200 and some other options is the included high-performance neck band. This single wire wraps around your neck to give you less chance of dropping your earphones when you're at the gym or on the track.
The earbuds themselves sit comfortably in the ears, without taking up too much space, or causing excess pressure. The exceedingly small buds come with stability fins, which improve stability and provide a sport aesthetic too.
Your cable on the AKG N200 is braided for durability, with a plastic in-line remote for controlling your content.
AKG does give customers a few tip options to choose from if the out-of-the-box size isn't right for you. Plus, the tips are color coded, so you can ensure they match.
Like most in-ears, the AKG N200 wireless earphones also don't trap too much heat inside your ears, so you don't have to worry about excess sweat.
AKG N200 review: Features
Overall, these AKG wireless earphones offer a basic way to get wireless sound from your favorite devices. There's some decent technology built in to give you a better response from Bluetooth with less latency. Plus, an eight-hour battery life means that you can enjoy your audio for longer.
Probably the best feature of the AKG N200 earphones is how well they perform in athletic settings. The fins included on the earbuds help to keep them in place when you move.
There are also magnets in the metal housing on the back of the earphones. When you're not wearing them, they can clip them around your neck like a chain.
Both the in-ears and the included accessories bundle, which includes a transportation case, USB cable, and cleaning tool, offer a decent sense of quality. Nothing feels cheap – except for the inline control on the earphone cord.
For around $80, features include:
8-hour battery
Quick ten-minute charge for 1 hour supply
Apt-X and AAC audio
Bluetooth 4.1
3 button universal remote/mic with voice assistant
High-quality sound
Included accessories kit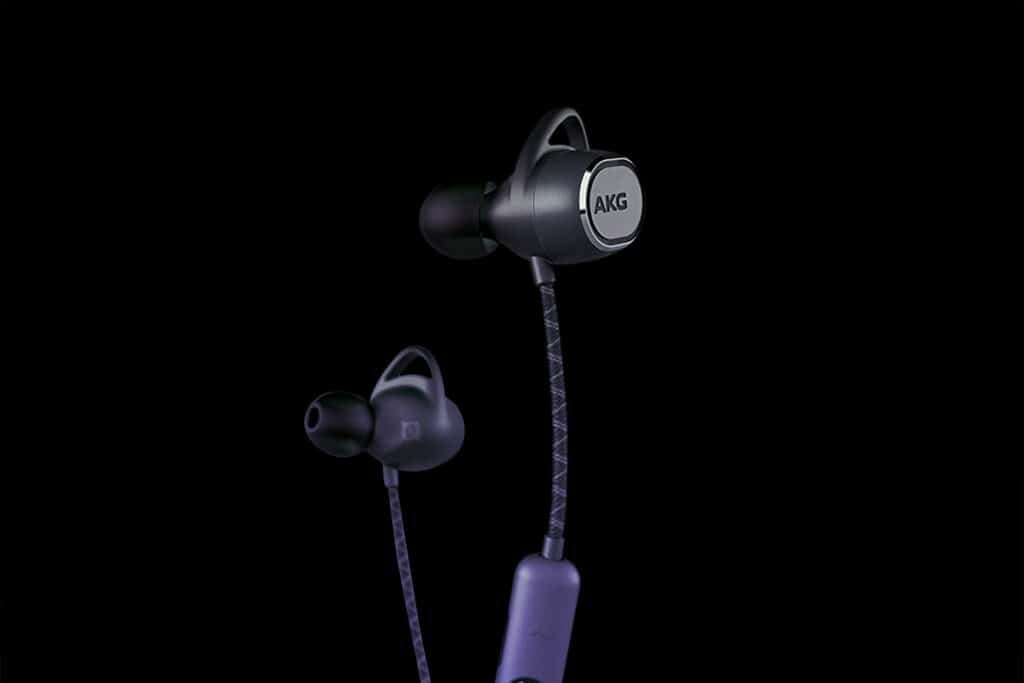 AKG N200 review: Connectivity
There isn't a lot about the AKG N200 wireless earphones that seems intended to blow people away. That's a little odd when you consider the price of the earphones. Sure, you get things like access to an in-line voice assistant, and Apt-X technology.
However, these earbuds fall quite a bit behind other competing devices in terms of advanced features.
The connectivity comes from a Bluetooth Standard 4.1 link, which isn't the best on the market – but it's enough to connect quickly with most devices. You also get the bonus of APT-X and AAC codec technology, which means that you can enjoy uncompromised wireless sound when playing any music.
Voice assistant makes managing your music a little easier; all you need to do is double click on the central button. Plus, you can change your volume rapidly too. The buttons have clear pressure points, so you can find and push them blindly on the move.
However, while your assistant will be able to hear you quite well with these AKG Bluetooth earphones, your friends mind not.
The microphone in this device seems to generate a lot of background noise during calls.
AKG N200 review: Performance
Up until this point, we haven't been totally amazed by the AKG N200 headset. However, sound and performance are where everything can change.
The good news is that the sound is good. There's a strong foundation for bass that extends well into the lower frequencies. The bass itself doesn't seem too dominant or drowning, which makes for a more natural listening experience.
There's a detailed mid-range, although it feels a little reserved in places. The main issue seems to be with the upper range.
High frequencies seem a little dampened in some songs. Beyond that, the sound quality is decent enough. It's a shame that you don't have any control over the EQ where you might be able to tweak certain elements and give your music more dimension.
On the positive side, you do get a good quality of sound when connected via Bluetooth. Sadly, there's something to be said for the lack of noise cancellation in these earphones.
They don't block out a lot of external sound, but they also don't suffer too much from leakage.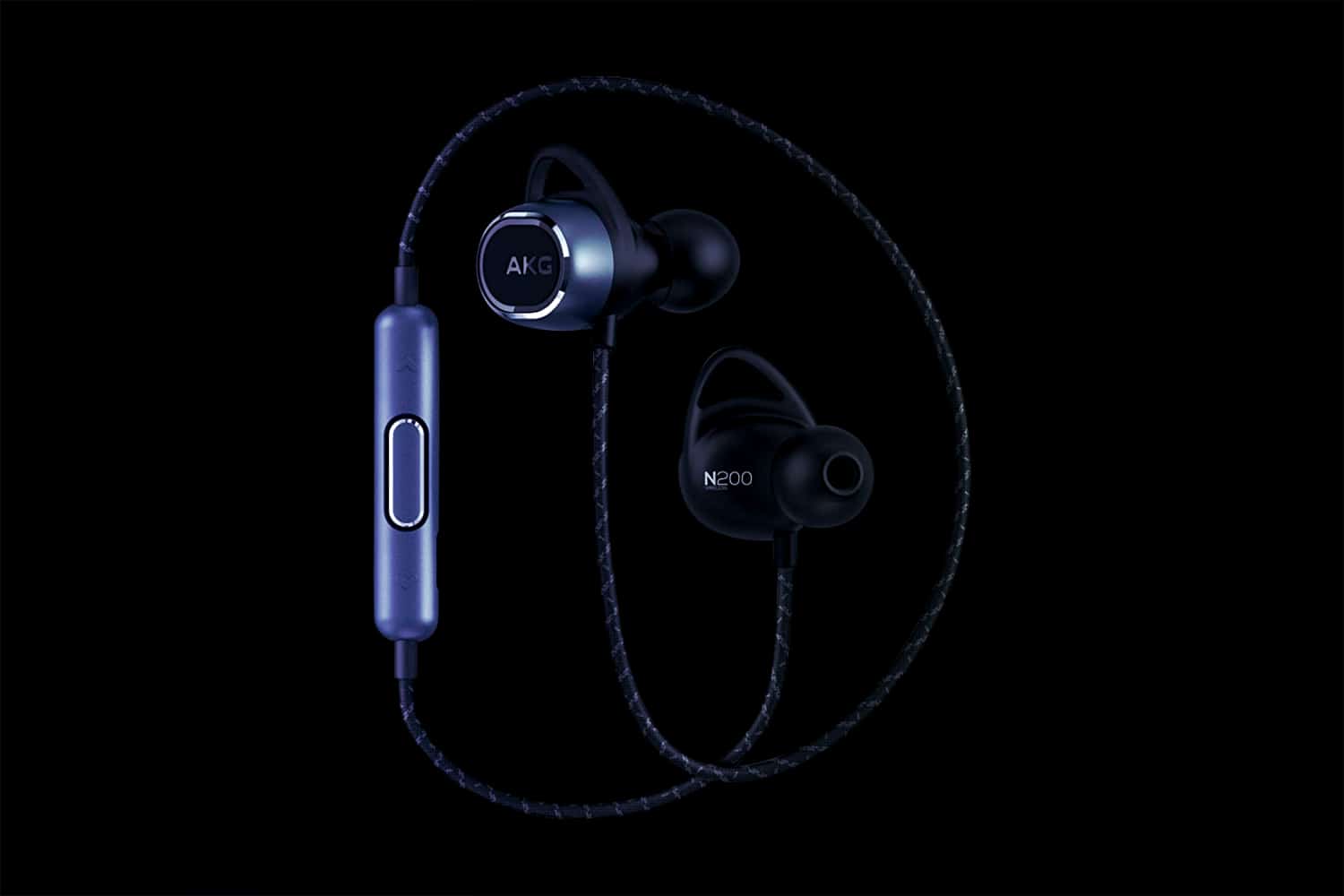 Overall, we liked the AKG N200 earphones as a pair of basic in-ear options for the gym and athletic performance.

However, we think that there's not enough functionality here to warrant the price tag. Parts of the AKG N200 earphones feel outdated, like the lower level Bluetooth connection and the plastic-feeling remote.

Although you get decent sound quality, you also won't find anything that blows you away with these earphones.
Good
Nice lightweight design
Good design for athletes
Comfortable ear buds and fins
Customization options
Decent Bluetooth connection
Apt X and AAC codecs
Reasonable 8-hour battery life
Quick charge function
Easy to use
Bad
Basic audio quality
No massively advanced features
Microphone quality isn't great
No noise cancelling
No app or EQ control