Have you ever wondered how to share liked songs on Spotify? Sharing liked songs simply means you get to showcase your musical preferences and help your friends access your favorite tunes fast.
Your "Liked" songs on Spotify are the tunes you love most, so they're probably also the sounds you most want to share.
Spotify is one of the most popular music platforms in the world, with over 165 million premium subscribers worldwide. The userbase has grown significantly in the last few years, perhaps as the demand for digital and easily accessible music has evolved.
One of the best things about Spotify is how versatile it is. You can use the service to discover new artists, share music with friends, and even create your own playlists. Unfortunately, learning how to use all the features of Spotify can be a little tricky at first.
Let's explore how you can share your liked songs on Spotify.
How to share a song on Spotify
Sharing a song on Spotify is simple enough. Start by making sure you have a friend connection with the person you want to share the track with on Facebook. Both Facebook and Spotify are connected to make social listening easier.
Once you're sure you have the contact added as a friend, tap the option button on the album, artist, or playlist page, or beside a track on Spotify. You can also tap and hold a playlist, album, or track until the option menu appears.
Next:
Tap "Share".
Select "Send to".
Use "Select recipient".
You can choose a Facebook friend, WhatsApp contact, or decide to send a song via text or email, provided you have a contact's number or email address.
Tap "Send".
So, if that's how you send a regular song to a friend on Spotify, how do you copy a "liked" song? Your liked songs on Spotify are your favorited tunes – the ones you're likely to listen to most often.
To share your favorites, you'll need to take a slightly different approach.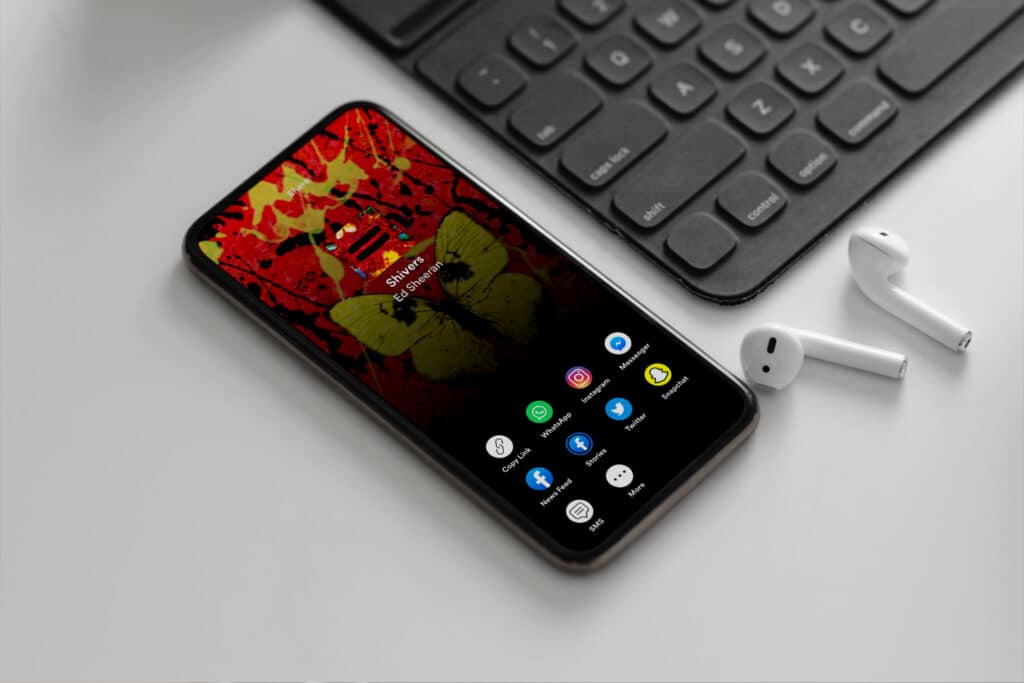 How to share liked songs on Spotify
If you only want to share a single "liked" song, rather than a playlist of your favorite tunes, the process is simple enough.
Open your Spotify account, and click on the left-hand menu where it says, "Liked songs".
Find the song you want to share and right click on the listing.
A menu should appear with the option to "Share" your music.
Click on the option to "Copy song link" to your clipboard, and you can then send the link to your contacts however you choose.
You can also find the "Embed" option here if you want to embed the track on a website.
If you want to share all of your songs liked on Spotify with a friend or loved one, you'll need to create a playlist. Fortunately, creating a playlist of liked songs is just as easy as creating any kind of playlist on Spotify.
Start by opening your Spotify account, and clicking the "Liked songs" tab.
Once you arrive on your 'Liked songs' list:
Select all the songs in your list (hold down Ctrl and A on a PC or CMD and A on a Mac).
Drag the songs into an existing playlist or make a new playlist.
You can make a new playlist by using the "New playlist" option when you hover over the "Add to playlist" option after selecting your songs.
Right-click your playlist and click "Rename" to choose a name for your new selection.
Once you have your new "Liked song" playlist, find it in the left-hand pane, where you'll see all of your currently available playlists.
Right-click the name of the playlist, and hover over the "Share" option.
From there, click the "Copy link to playlist" option. The link will be saved to your clipboard, so you can share it with friends.
Is sharing liked songs easy on Spotify?
Sharing music on Spotify is surprisingly straightforward. The easiest way to share all of your liked songs at once is to add them into a playlist first. This means you don't have to sort through all of your favorite tunes and send them to your friends one link at a time.
Having a backup playlist of all your "Liked" songs is also a good idea in general.
Your playlist will make it easy to pull up a list of songs you love when you don't have the time or patience to search for new tunes, or you want something varied to listen to. If you forget the names of certain songs you love, your Spotify playlist will make it easier to rediscover tunes too.
One interesting way to share songs aside from linking your friend to a specific tune or playlist is to use "Group sessions". The "Group sessions" feature on Spotify makes listening to music more social by allowing you to listen to music in real-time with your friends and relatives.
The service is currently in Beta mode, and only available for premium users.
To invite your friends into a "Group session" where you can all listen to the same music simultaneously, open your Spotify app and start playing your playlist of "Liked" songs.
Next, press the icon at the bottom of a screen similar to a capital "C" with a speaker next to it. Tap "Start session" under the option to "Start a group session".
Tap the "Invite friends" option to decide who you want to welcome into your jam session. You can share your group session with any social or messaging app. There's also the option to "Copy link" to send the Spotify code anywhere too.
Spotify also has the option to create QR codes.
After a listener joins a group session, they'll be able to listen on your device, controlling the speaker from their smartphone. You can also give listeners the option to listen on their own device, separately.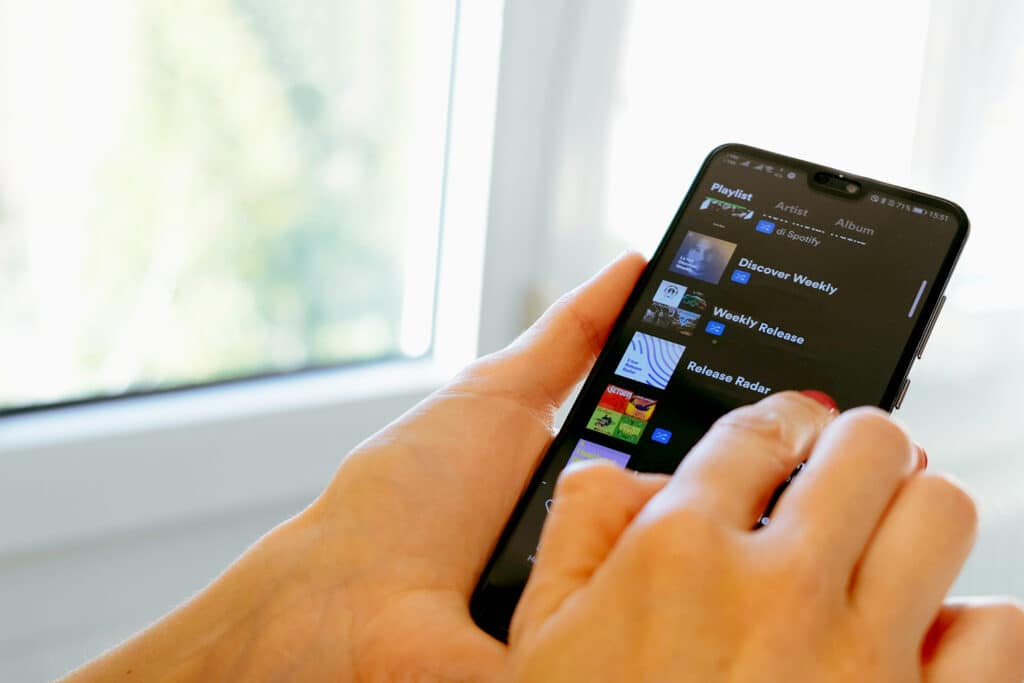 Sharing liked songs with friends on Spotify
First and foremost, Spotify is a tool for collecting and curating lists of the songs you love most. This excellent streaming service is fantastic for music lovers who always want to be able to listen to the tunes they adore with a couple of clicks.
It's also much easier than having to sort through a CD collection on a daily basis.
As the Spotify app continues to evolve, it's also becoming increasingly useful for social listening too. You can share playlists with friends, listen together as part of group sessions, and even "Like" the accounts of other Spotify users.
For instance, if you want to check out what your friends are listening to lately, just go into your "Friend activity", select the person, and choose "See all". Spotify will show you all the playlists your friends have set to public.
Similarly, you can also invite your friends to come and follow your playlists too. This means your pals will have the freedom to check out your music collections and decide which ones they want to follow, without you having to constantly share access to your playlists.
Make sure you check out our other handy articles for more tips on how to use Spotify and your favorite streaming technology.
Unwired for Sound: Set your audio free.
Now read these:
—How to see who liked your playlist on Spotify
—Alexa won't connect to Spotify? A quick fix!
—The best playlists for unknown artists on Spotify
—How to find new music for playlists on Spotify