Do you wish you knew how to see who liked your playlist on Spotify? Then you've come to the right place, as we're going to explain precisely how to do just that. If you're ready, let's get started…
If you're a dedicated music fan, and you consider yourself to be particularly talented at creating playlists, Spotify is the platform for you. Not only can you listen to a huge selection of artists from around the world, but you can mix and match songs into your own playlists.
Having your own Spotify playlist is a little like having an art portfolio online, or a social media stream. People can find and even "like" your playlists on Spotify.
Some young artists even use Spotify as an environment for gaining new fans.
Here's what you need to know about identifying who "liked" your playlist on Spotify.
Can you see who follows your playlist on Spotify?
Learning how to see who liked your Spotify playlist can be particularly useful for music creators, DJs, and other professionals trying to develop a strong online presence. A good following for your Spotify playlists can help you to earn an influencer-level status.
You can learn how many people follow your Spotify playlist by accessing the playlist in Spotify account. You'll see a "like/follower" count next to the title of the playlist. While you'll be able to see how many people are following your playlist, you won't see the individual profile information.
Notably, if a playlist has 0 followers, it will only show the name of the creator.
You may also need to look around on your account page to find your like / follower count depending on whether you're accessing your playlist information on your smartphone app, web browser, or desktop app.
The smartphone app classifies the count as "likes", while the desktop app uses the word "followers".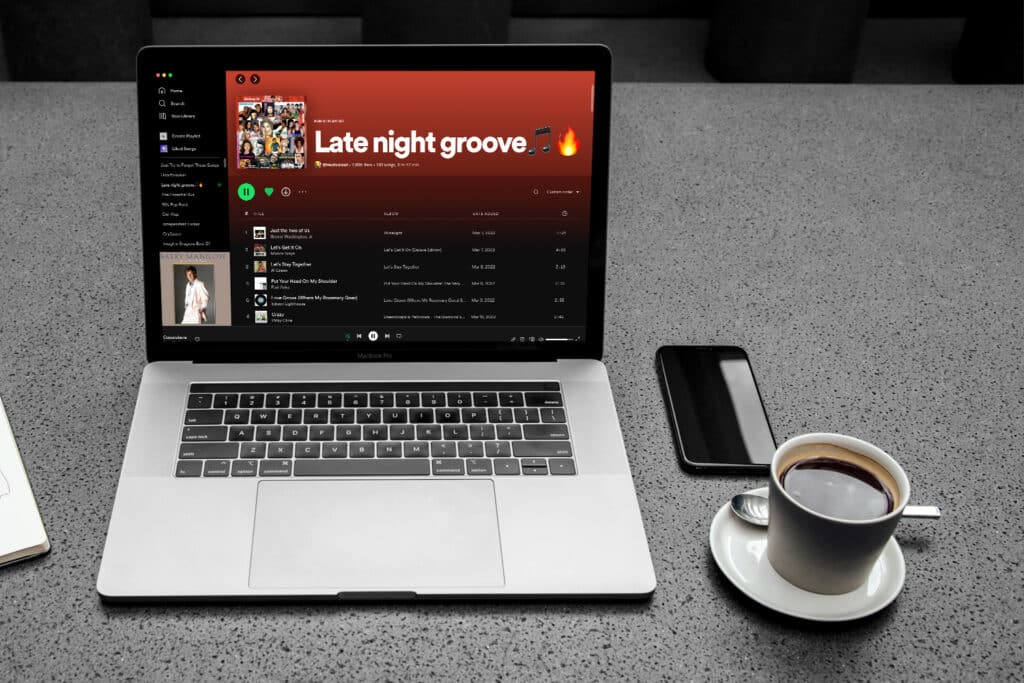 Can you see who likes your Spotify playlist?
Spotify doesn't allow playlist creators to see as much data as they might like when it comes to assessing playlist followers. If you're on your computer, you can go into your Spotify app, open a library playlist, and see the number of followers the playlist has under the title.
Once you know your number of followers, you can learn a little more about who's following your account by clicking on your username in the Spotify desktop app. This should take you to your profile, where you'll see tabs for "overview", "following", and "followers".
Click on the "Followers" tab to see your current list. A similar strategy is available for mobile devices. Instead of tapping your profile username, you'll tap the gear icon in the top-right of the screen and click into "View Profile". From here, tap "Followers" to see your current fans.
Notably, while these tools allow you to see who follows your Spotify account, you won't be able to see who exactly follows each playlist. The ability to see who was following your playlist used to be an option with Spotify but this changed in 2013.
How to see who liked your Spotify playlist: Workarounds
The easiest way to see who follows your playlist on Spotify, is to examine who currently follows your account.
Although there's no guarantee everyone who follows your account on Spotify will like each of your playlists, you can get a general idea of the kind of people most likely to appreciate your music tastes here.
One good tip if you're looking to improve audience engagement with your playlists, is to compare the total number of followers you have for your profile, with the number of follows/likes on each playlist.
If you have a large number of followers overall, but your newest playlist has minimal likes, this could be a sign you're losing the attention of your target audience.
Examining your overall follower account should give you an overview of how eye-catching your Spotify profile is. Unfortunately, because Spotify isn't a traditional social media platform, the amount of information you get is limited.
You'll have an easier time getting to know your audience by promoting your playlists on other social channels and collecting insights there.
For instance, if you create a marketing campaign on Instagram and Facebook, you can promote your latest playlist and see who "likes" or engages with your social posts, as well as how many followers you get after linking back from your accounts.
Again, you won't get a completely accurate view of who's following each playlist, but you'll get more information on the kind of people attracted to your content.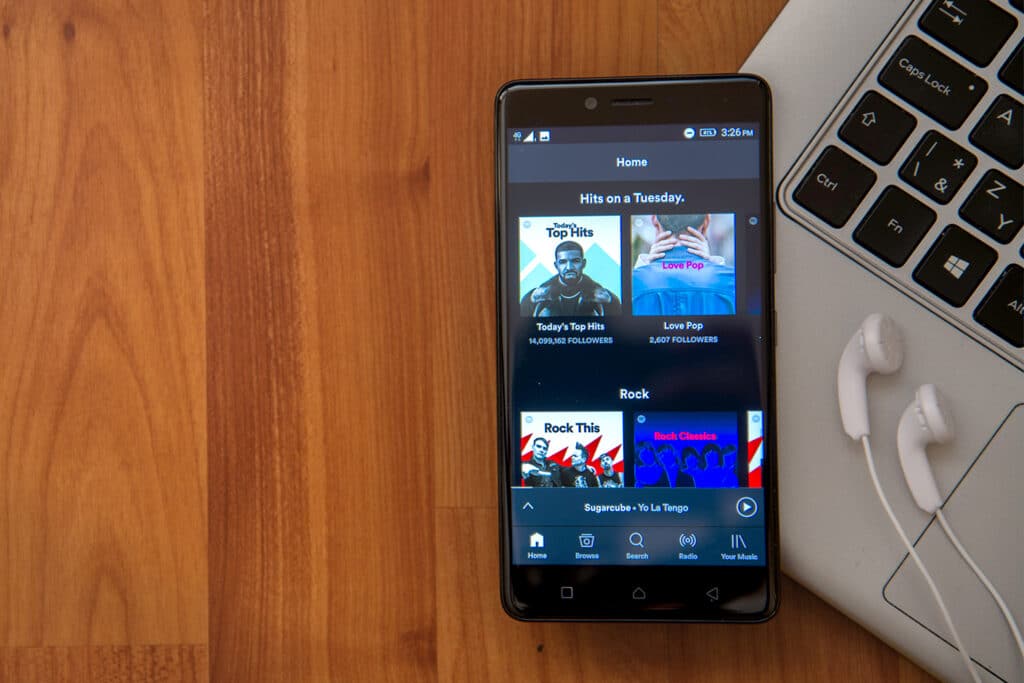 Is a good follower count important for Spotify playlists?
If you're using your Spotify playlist as a kind of personal radio station or music collection, you don't really need to know anything about your likes and followers. Although it might be nice to know who's following your playlists, it's no big deal if you can't find out.
If you're running a music business and trying to gain attention for your work, learning about your followers is more important.
Answering the question "who liked my Spotify playlist" can help you to generate deeper insights into your target customers, and what kind of listeners you're attracting.
Once you have a more accurate buyer profile, you'll be able to start leveraging your Spotify playlists for both audience engagement and monetization purposes.
Some strong influencers on Spotify can even make money reviewing songs or placing a song into a popular playlist on behalf of an artist.
Alternatively, you can use your Spotify playlist as a way to get ears on your own music. You'll need to sign up with a preferred music distributor working with Spotify to be featured at an artist. However, there are a bunch of great tools out there to help you.
Once you're set up as an artist on Spotify, you'll be able to check who likes and follows your account, and how many likes your playlists have.
There are also third-party analytics and statistic tools available for Spotify which might be able to give you a better behind-the-scenes look at the kind of followers you're attracting.
So, who liked my Spotify playlists?
Finding out how to see who liked your playlist on Spotify can be an excellent way to discover more about your friends, followers, and your overall Spotify experience. For influencers and marketers, tracking who "liked" your music can be an excellent step in paving the way for growth.
Alternatively, as a standard Spotify user, you can use your education of who likes your playlist for insights into your friends' preferences.
Hopefully, this guidance will help you to get the most out of your Spotify account.
Unwired for Sound: Set your audio free.
Now read these:
—Your guide to sharing liked songs on Spotify 
—Alexa won't connect to Spotify? A quick fix!
—The best playlists for unknown artists on Spotify
—How to find new music for playlists on Spotify