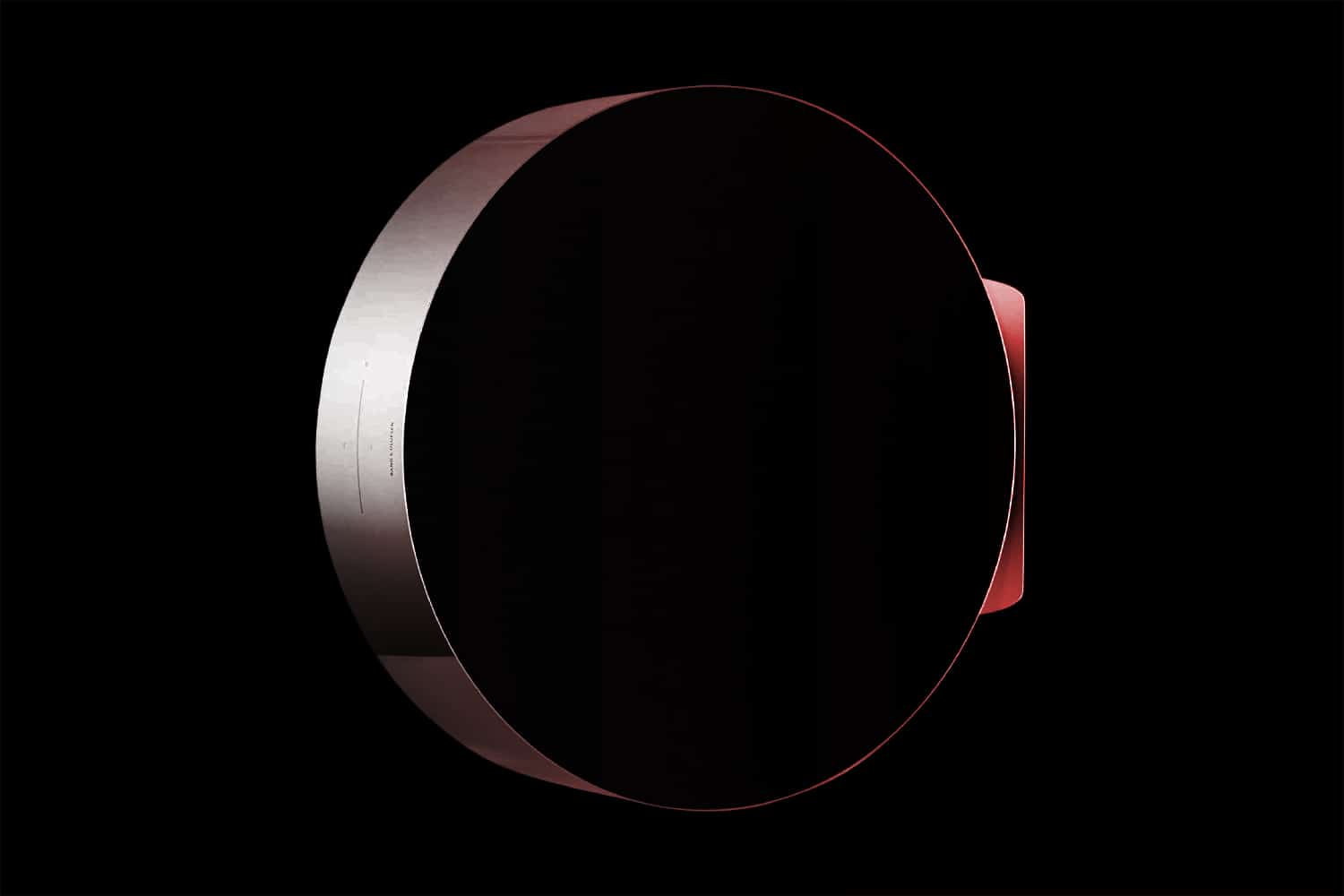 Danish companies are best-known for their attention to detail, style, and value. Scandi brands know how to create products that stand the test of time.
With wonderfully elegant aesthetics and reliable technology, you know your Danish speaker will last.
That's part of what makes brands like Bang & Olufsen so appealing.
The portfolio of products available from Bang and Olufsen today run the gamut from "pocket-sized speaker" to "work of art". The heavier the focus on design, the higher you can expect your B&O product's price to be.
Today, we're going to be looking at one of the most attractive (and expensive) products in the collection.
The Beosound Edge is the first speaker in the company's collection created by Michael Anastassiades. He wanted to create something that was as far away from being a standard box speaker as possible.
Let's see if he achieved his goal.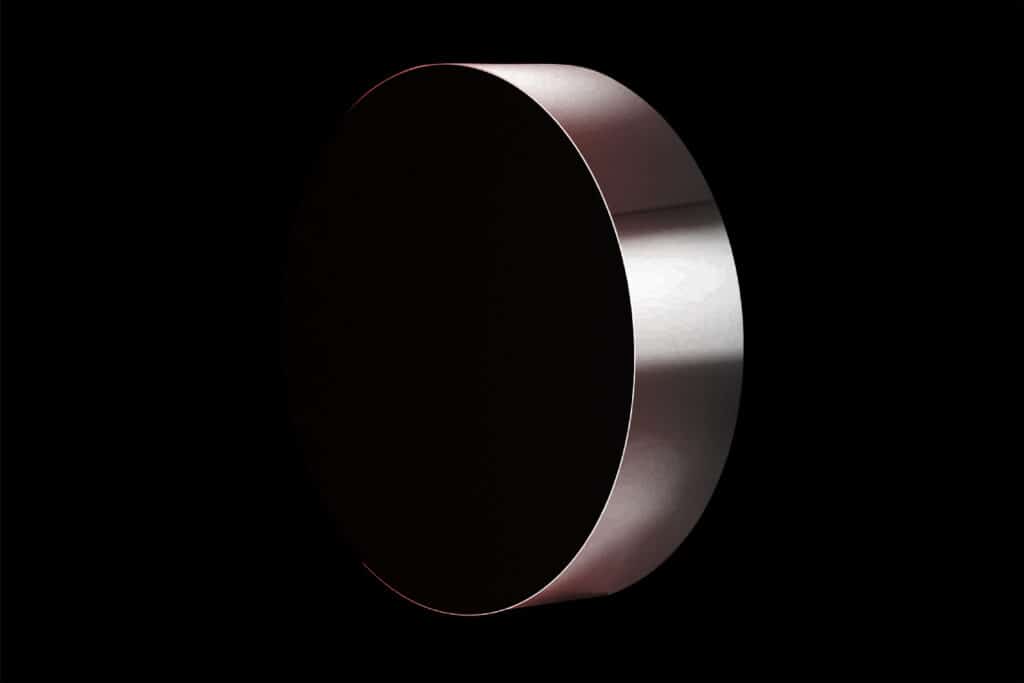 Beosound Edge review: Design and size
Few things grab attention quite like a Bang and Olufsen speaker.
The Beosound Edge instantly stands out as a product unlike anything you've seen before. With a circular design and disc-like shape, the speaker looks more like a wall clock than audio tech.
The outer ring of aluminum is available in a range of colors, while the inner cloth grill comes in a complimentary shade. The Beosound Edge is something you'll struggle to ignore, even though it takes up less space in a room than something like the Beoplay A9.
The unusual design of the Beosound Edge also influences the control system. Rather than standard buttons, you get motion control. Rocking the speaker will control the volume. The sharper the motion, the more you increase or decrease the sound.
There's also a touch-sensitive panel on the top of this Beosound speaker to pause, skip or play tracks. It takes a little while to figure out how everything works together. The good news is that the more comfortable you get with the controls, the more advanced everything feels.
Beosound Edge review: Features
The Edge from Bang and Olufsen is one of the most intuitive speakers that we've seen in the landscape. It delivers an excellent blend of form and function that you don't get from most artsy Bluetooth speakers.
One of the most impressive features of this product is the active bass port. As the volume gets louder, the bass level adapts, so you get the perfect depth to your music. Features like this show that the Beosound Edge is more than just a pretty face.
Another bonus of the Beosound Edge is its multi-directional sound. The ultra-powerful sound delivers an incredible response from any direction. The Edge has a unique ability to spread music around the room.
Of course, the futuristic performance of the Beosound Edge comes at a price. This device sells for about $3,500, making it one of the most expensive items in Bang and Olufsen's collection.
Features of the Edge include:
Motion-activated controls
Directional sound performance
Active bass port for extra depth
Multirotor connectivity performance
Airplay and Chromecast
Impressive high-performance design
Scratch protection
Wi-Fi connectivity
Wall mounting option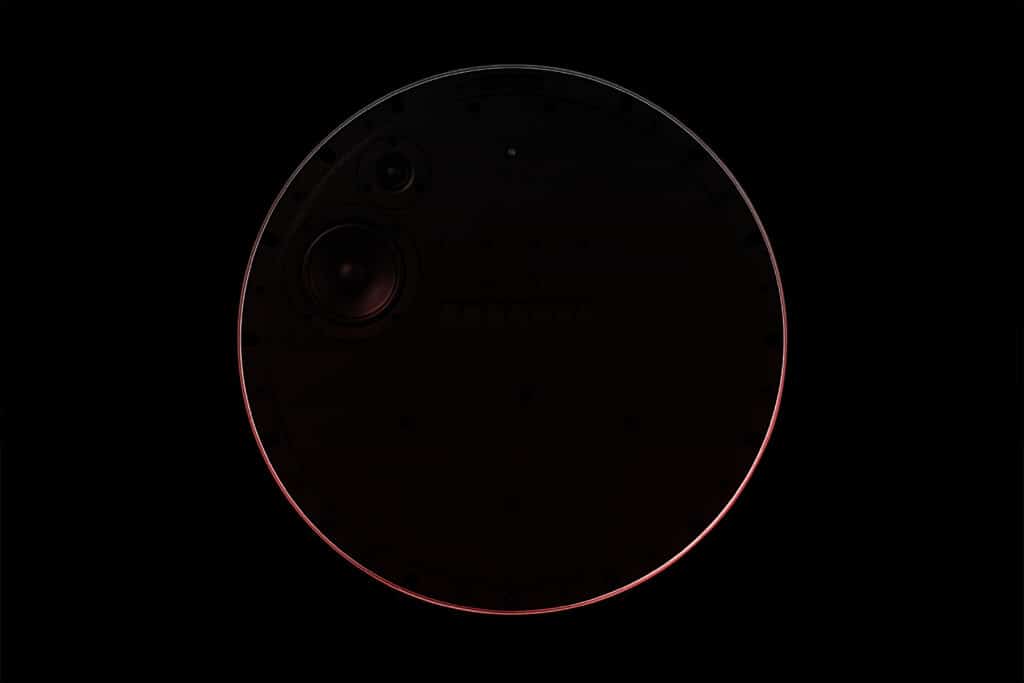 Beosound Edge review: Connectivity
The Beosound Edge is definitely a speaker with a strong focus on beauty. If you want a device that looks as good as it sounds – this is probably it. However, there are some bonuses included with the Edge. For instance, you have a range of connectivity options to choose from.
There's the option to add your own Ethernet cable for a corded connection. There's also Wi-Fi and Bluetooth streaming available.
The Bluetooth doesn't have the latest codecs on the market, but it's reliable. You should be able to link your device from anywhere in the room.
For smartphone users, Apple Airplay 2 and Chromecast are both available with the Beosound Edge. If you get the Beosound app, then you can also use BeoLink to connect devices in various rooms.
The app isn't necessary to access the Edge, but it's a nice extra touch. If you're willing to take up the extra space on your smartphone, then you can use the app for volume and other settings.
There's also Tone Touch technology, which is a visual EQ management system.
Beosound Edge review: Performance
Bang and Olufsen have always delivered a great blend of style and functionality. This dedicated Danish company knows that a device has to do more than just look good to earn customers these days.
Fortunately, the Beosound Edge has the sound quality to back up its style.
As mentioned above, the patented active bass design means that the deepness of your music adjusts to each increase in volume. Inside the Beosound Edge, you also get two 3-quarter inch tweeters, a set of four-inch drivers, and a 10-inch woofer with 6 class D amplifiers.
The various amplifiers also mean that you can choose which direction you want your music to play in. Bang and Olufsen give you complete control over the direction of your sound and your EQ with the available B&O app.
Aside from great bass, the Edge also knows how to deliver on mid-range, and higher frequency sounds too. That means that you can enjoy a well-balanced audio scape regardless of what you're listening too.
Tunes from Bluetooth or Wi-Fi connections don't generally suffer from any quality loss. However, you can always add an Ethernet cable if it makes you feel better.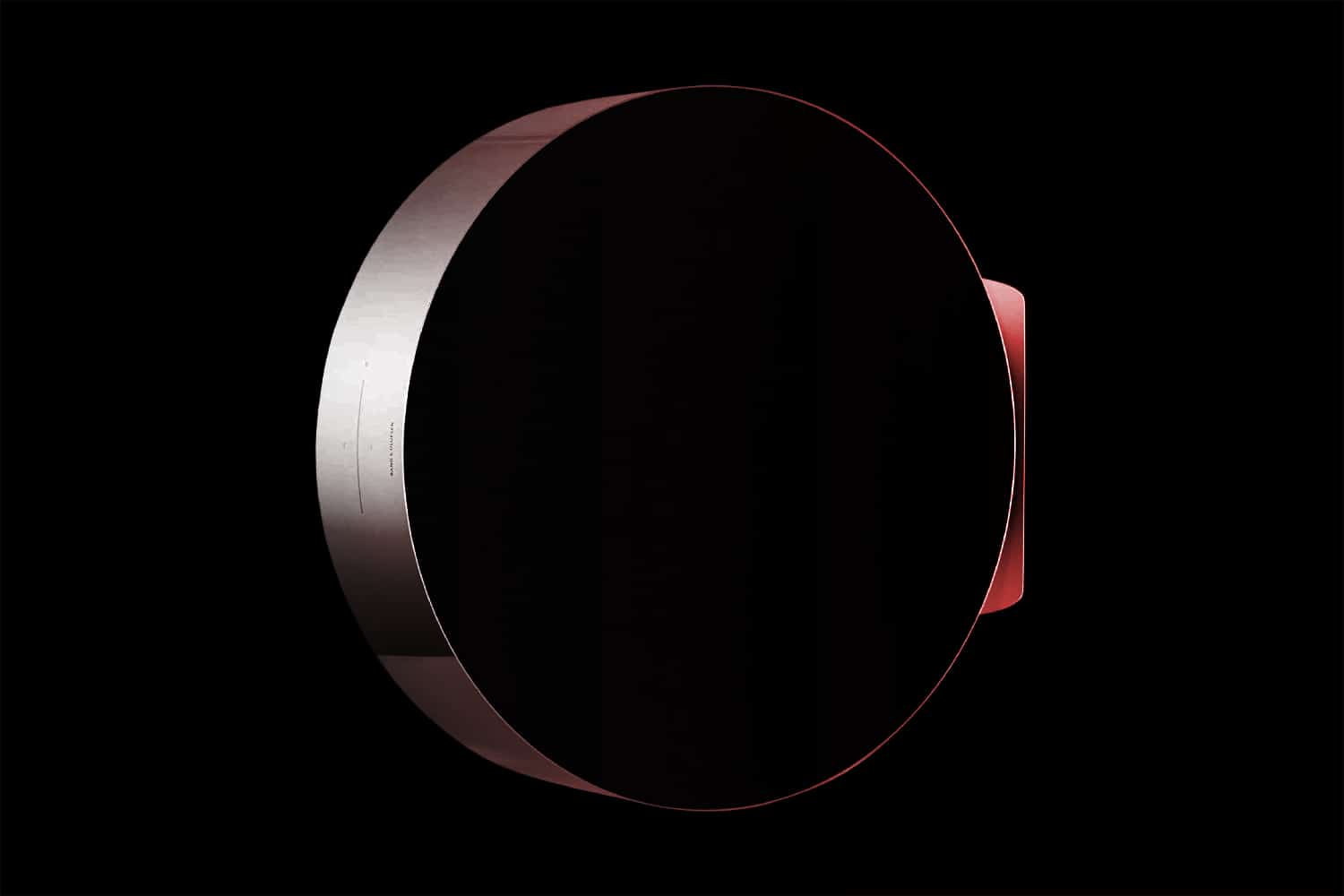 Beosound Edge review: Verdict
Bang and Olufsen have knocked it out of the park again with the Beosound Edge. This eye-catching wonder of audio technology is sure to blow you away. Whether it's the intuitive motion controls or the beautiful app management that gets to you, the Edge is a great piece of tech.

The biggest downside of this device is how much it costs. You're paying for a piece of art from a major Danish designer here, which means that you need to spend big bucks. If you're looking for something a bit more budget-friendly, there are definitely cheaper options on the market with the same sound quality.


Good
Beautiful Nordic design
Wi-Fi, Bluetooth and wired connection
Useful smartphone app
EQ control available
Adaptive bass helps to keep sound great
Excellent volume
Motion controls are fun
Bad
Expensive
Takes a while to get used to