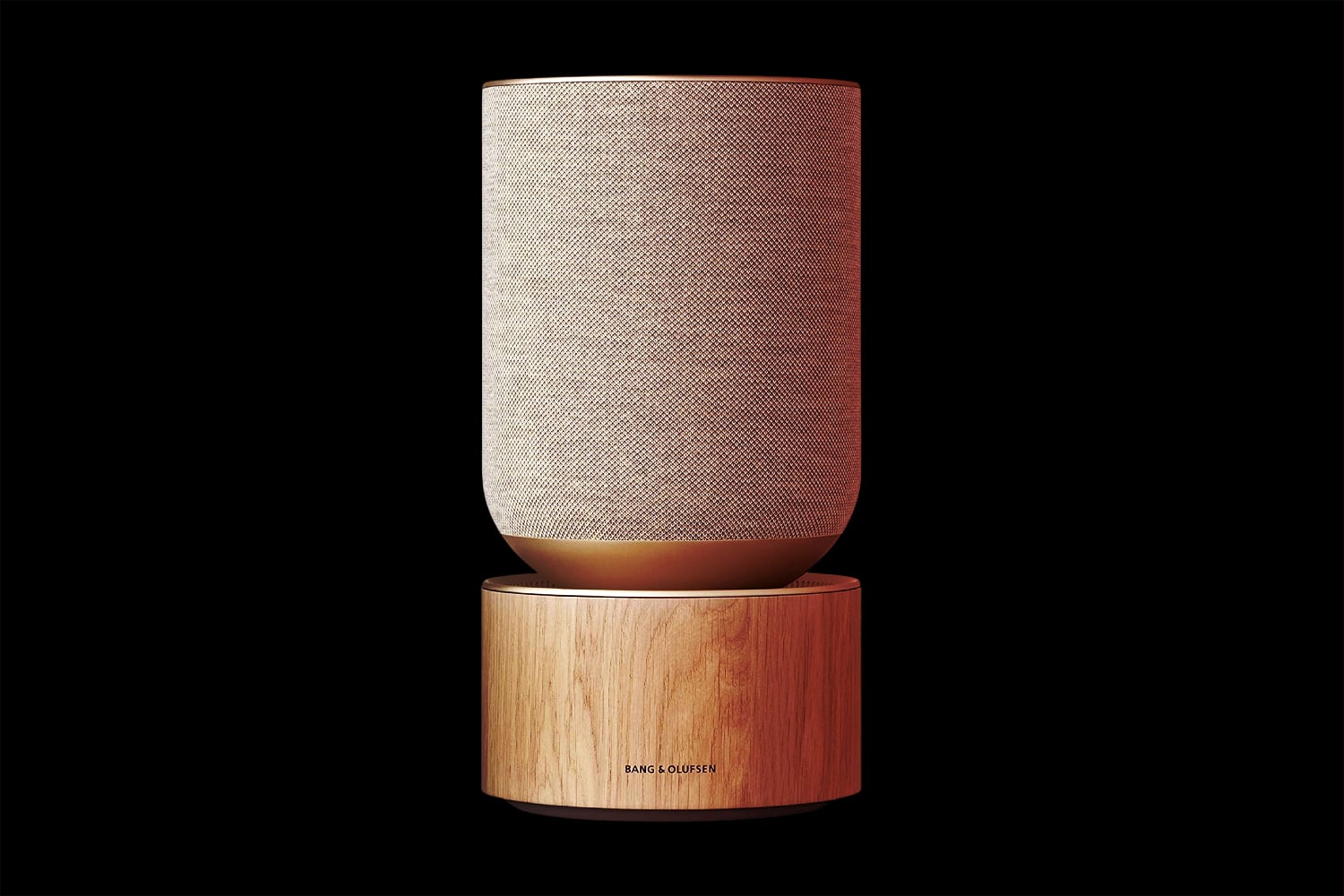 Bang and Olufsen is a speaker company that's not afraid to take risks.
This is the brand that introduced the world to a new combination of style and quality, through things like the Beoplay A9 and the incredible Edge speaker.
Through a combination of Danish design and excellent engineering, Bang and Olufsen have created something incredible.
The Balance is the latest member of the B&O speaker line. This product shares the artistic appeal of previous products, with a set of intelligent features, and an amazing sound profile.
This is the first smart speaker produced by B&O to provide things like sound directionality, so you can change how your sound reaches you depending on where you are in the room. The Beosound Balance also has active room compensation, which means it adapts to your space.
There are a lot of great things to explore with this speaker. Let's take a closer look.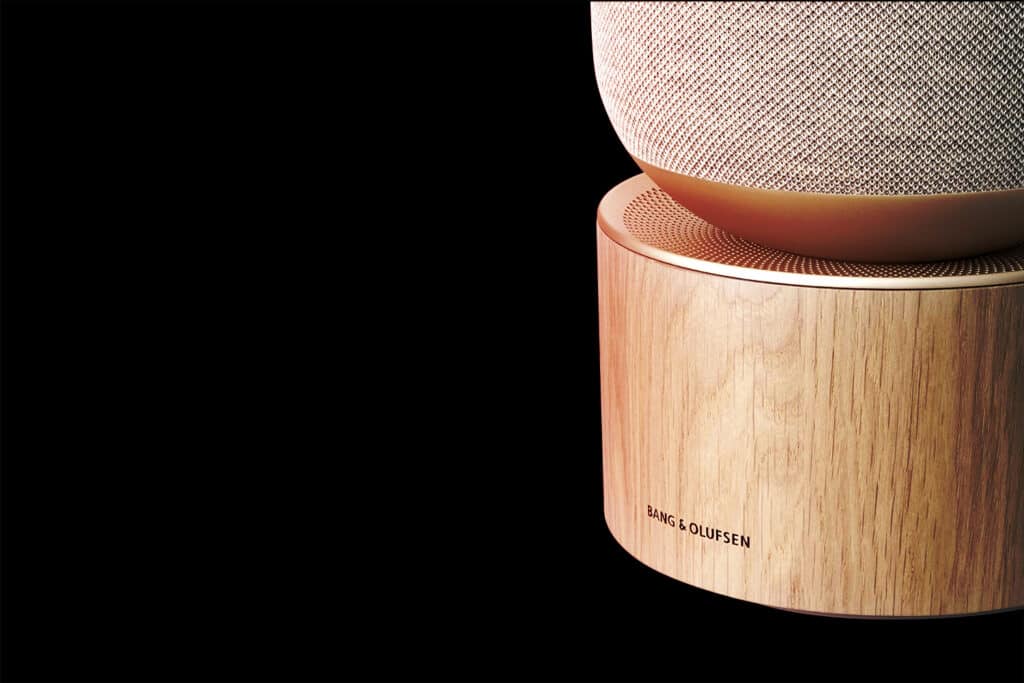 Beosound Balance review: Design and size
We always cover design first here at Unwired for Sound, but even if we didn't, we'd have to make a special exception for the Balance.
When you first take this product out of the box, it feels like you're unwrapping a modern art sculpture. Placed on your side table or cabinet, you wouldn't be able to tell that this is actually a Bluetooth speaker.
The design comes from Benjamin Hubert, who said that he wanted to create something homeowners would be proud to display in their homes. Fortunately, Hubert achieved his goal, with a product that's both eye-catching, without being obnoxious or flashy.
The design reminds us of a particularly attractive vase. The wooden base at the bottom of the speaker offers a stable foundation for keeping your speaker upright, while the 360-degree grill provides amazing sound quality in any direction.
Available in black or "natural" (wood grain and grey), the Beosound Balance is the epitome of Scandinavian minimalism. It's clear where the name came from, with a silhouette balancing naturally on a base of wood.
One particularly intriguing feature is how Bang and Olufsen have hidden the buttons and controls for the speaker. The proximity sensors light up only when you're using them.
Beosound Balance review: Features
The Balance might look like a piece of art – but it has a purpose too. Fortunately, Bang and Olufsen know their way around speaker design. Behind the attractive facade of the Balance, you'll find an intelligent wireless speaker that adapts to you.
You can connect older pieces of audio equipment to the speaker via the multi-room solution. Or you can link devices using the 3.55mm input. There's also a built-in set of microphones to help with voice assistant capabilities too.
One of the things that makes the Balance extra special is the fact that it sounds great from any position. You can place your speaker against a wall or on a side table, and still get a full and rich quality of sound.
The comprehensive sound scape in the Beosound Balance comes from its Active Room Compensation feature. This intelligent algorithm listens to the way that audio signals moves around your room, then customizes your speaker accordingly.
With a price of around $2,250.00, the Balance is one of the more expensive Bluetooth speakers we've seen on the market, but it's worth the extra cost, with features like:
Sophisticated and elegant sound experience
Room filling sound
Incredible Bluetooth connectivity
Smart speaker support
Wi-Fi connectivity
Airplay and Chromecast
Wired support
Multi-room speaker support
Active Room Compensation
Beamforming microphone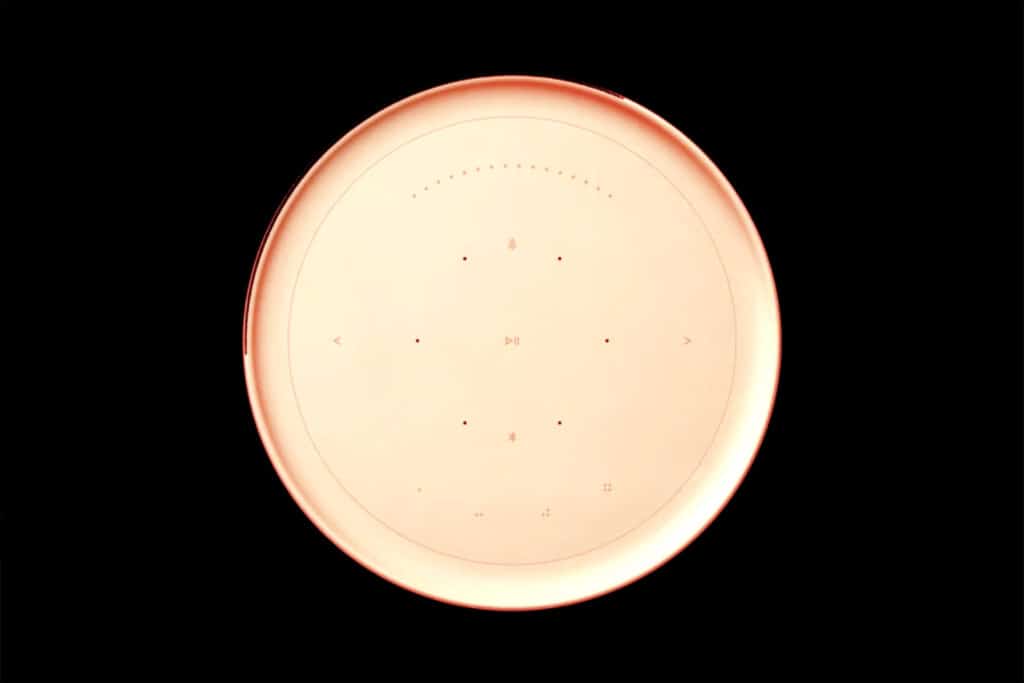 Beosound Balance review: Connectivity
The Balance is a smart speaker that gives you multiple great ways to stream your music. The Wi-Fi connection is a great extra touch, as is built-in Chromecast and AirPlay 2.
If you're looking for something that connects to your local network, the Beosound Balance has you covered with DLNA compliance.
If you want your smart assistant to do the work for you, then you can turn on your Google Assistant capabilities, or put them on mute whenever you like.
There's also Bluetooth 5.0 built into the Balance – which is the best Bluetooth option available right now. The updated Bluetooth eliminates the risk of any quality loss during streaming.
On top of all that, the Balance has its own app for syncing devices (Beolink) and controlling your audio equipment. The app ensures that you have full control over music directionality, EQ, and other essential elements of your speaker experience.
Beosound Balance review: Performance
When it comes to performance, the Beosound Balance has everything down to a fine art. The proximity-sensitive controls on the top of the device light up when you come near them.
These buttons allow you to control your music hands-on if you want to.
There's also the Bang and Olufsen app that's clean, easy to use, and intuitive.
The only part of the app that might take some getting used to is the EQ adjustment. The visual interface means that you'll need to play around for a bit until you find the right sound.
The good news is that the EQ app just serves to make a great sound experience even better. Out of the box, the Balance sounds incredible, with a strong clarity to each instrument and vocal sound. There's more than enough space for mass, mid and high-range levels in any kind of music.
Combine the Beosound Balance's natural sound quality with the Active Room Compensation, and you have a speaker that makes sure your music always sounds incredible.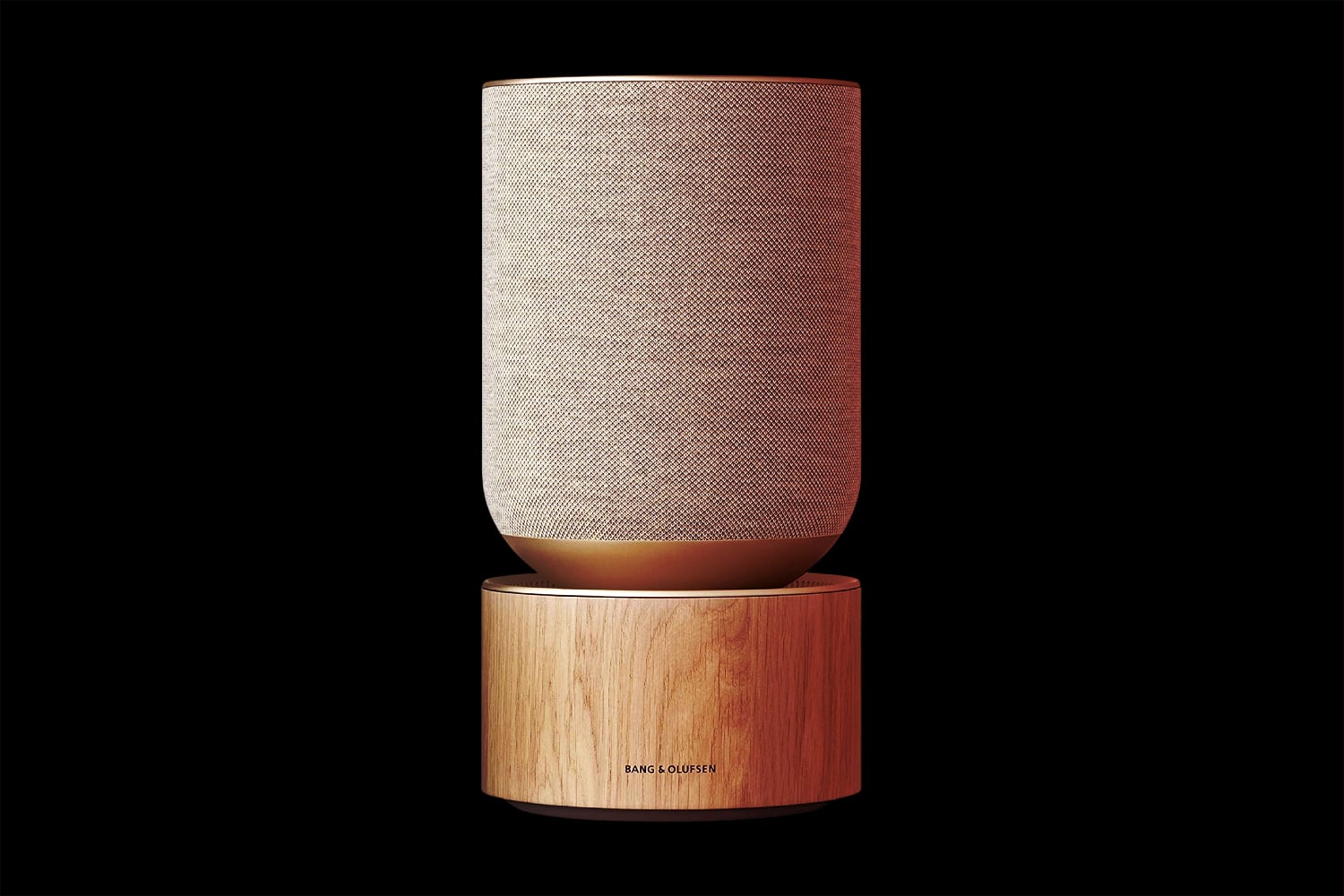 Beosound Balance review: Verdict
The Beosound Balance is a powerful device that plays your music as it was meant to be heart. Even if you put the incredible aesthetic of this device to one side, there are still so many things to love about the product.

The sound quality is incredible, and the app is more intuitive than many comparative options available today.

This is a device that's a pleasure to operate, look at, and listen to. However, you need to pay through the nose for that kind of quality.
Good
Stunning eye-catching design
Proximity sensors for controls
Premium build for long-lasting performance
Versatile range of connectivity options
Multi-room capabilities
Smart assistant built-in
Amazing Active Room Compensation
Adjustable audio quality with EQ
Bluetooth 5.0 for lack of lag
Bad
Expensive
App might have a small learning curve
Bass thins slightly at extremely high volumes