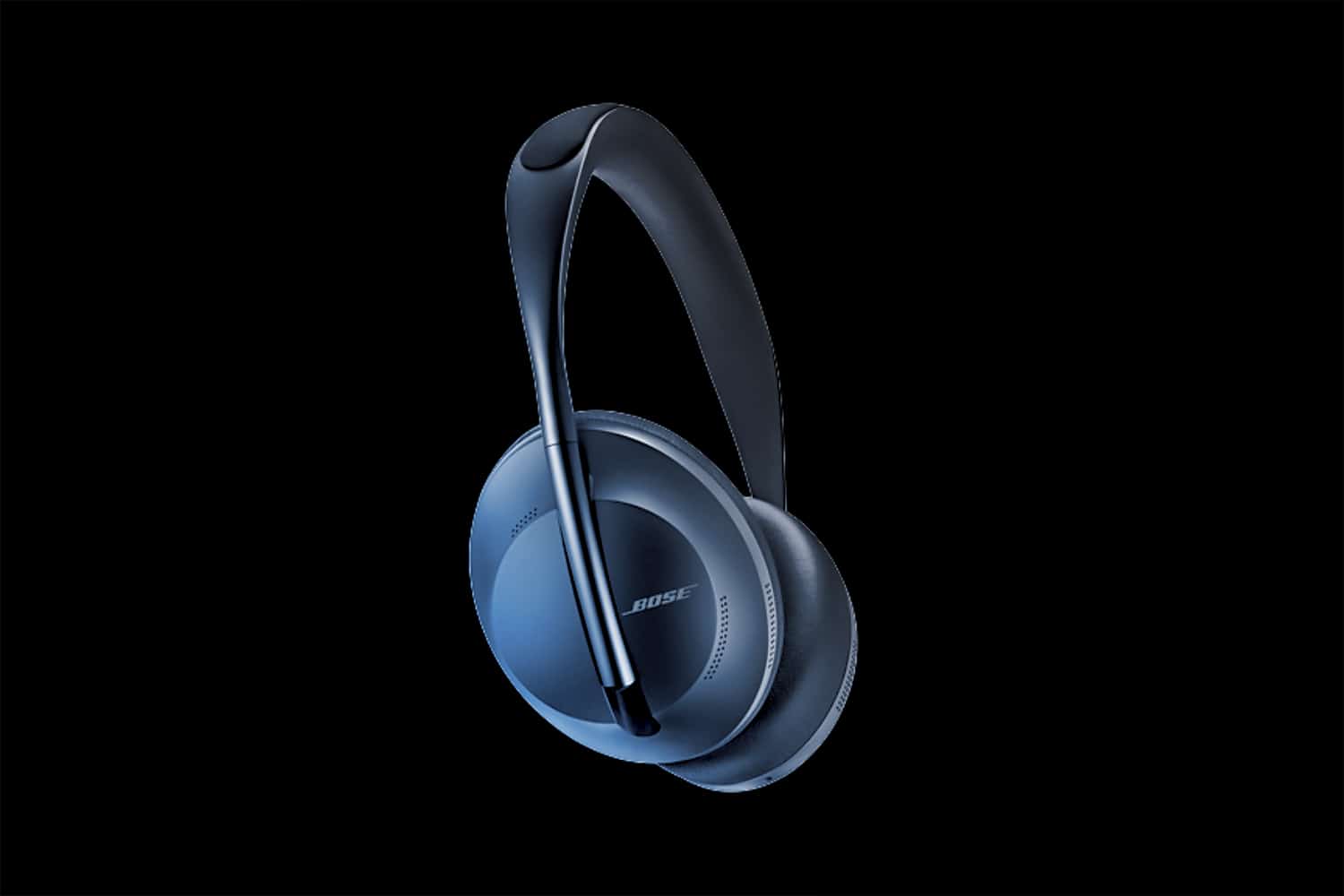 There's a reason why audiophiles everywhere love Bose.
This is a company that takes any listening experience to the next level.
With a sleek and minimalist design, a series of state-of-the-art codecs, and unbeatable technology, Bose always gets the job done. It doesn't matter if you're looking for headphones or a portable speaker – you can find anything you need with Bose.
For a while, it's the QuietComfort series from Bose that took the trophy for headphone performance. This noise-canceling headset delivers everything from exceptional comfort to incredible durability.
It's no wonder that Bose decided to follow up on its success with the introduction of the Bose 700 headphones.
The Bose noise cancelling headphones 700 are the sleekest, most sophisticated ANC headphones that Bose has ever brought to market.
Now we're lucky enough to be reviewing them for you.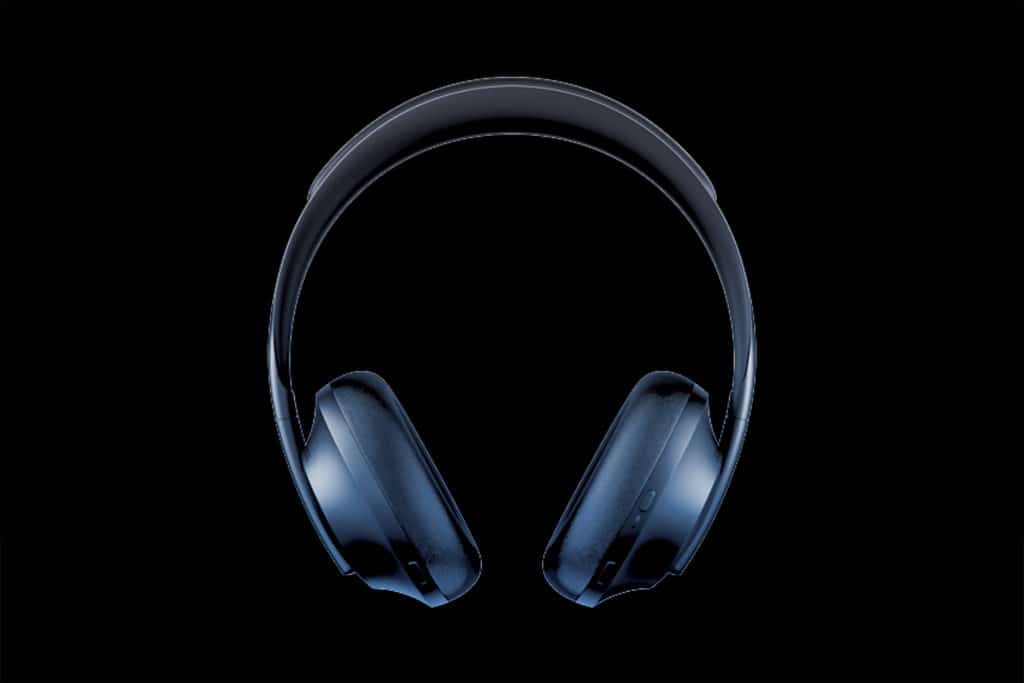 Bose 700 headphones review: Design and size
From Bose, we're used to a pretty simple aesthetic in their products.
The company has always focused on minimalism in design – and it does that pretty well.
However, the NCH 700s mark the start of a brand-new journey for Bose. These headphones look more like they come from a brand like Bang and Olufsen with their utterly clean appearance.
There are no visible screws or hinges to detract from the appearance, and the stainless steel headband runs through everything, creating a unique cylindrical shape that cuts into the centre of each earcup.
You adjust the fit of your headphones by sliding them up or down the steel pole.
It's honestly a beautiful all-around experience and something totally unexpected.
What wasn't a surprise for us is how comfortable the headphones are. If you've worn a Bose headset like the QuietComfort series in the past, you'll know how cozy they can be.
The Bose 700 headphones weigh only 0.56 pounds, making them feather-light, and wonderfully well-fitted.
The cushions feel amazing against the top of your scalp and your ears. Even with the noise cancellation features built-in, you don't feel like the headphones are clutching your head too tightly.
On the outside of the earcups, you'll find a couple of preset buttons, but most of the controls are touch-activated. For travel the Bose noise canceling headphones 700 fold flat, and they come with a handy zip-up carry case too.
Bose 700 headphones review: Features
So, are the Bose 700 headphones more than just a delight to look at?
Absolutely.
The first thing you'll notice is the touch-sensitive control system. You swipe up and down on the right earcup to adjust the volume. Tap twice when you want to play or pause your music, and swipe back or forwards to skip through tracks.
The headphones also feature Alexa so that you can control your music with a smart assistant too.
The dedicated button on the right earcup will summon Siri or Google assistant for you, allowing quick and easy access to voice commands. All that, and you also get a pretty decent battery life that extends up to 20 hours.
This number can fluctuate a bit depending on listening volume, however.
The battery life here is significantly lower than some of the market leaders in the noise cancellation market. However, you should still have plenty of power to get through a long day or a hefty flight.
For a price of around $340, features include:
Excellent voice-assistant access built-in
Personalized noise cancellation (11 levels)
Alexa access at the touch of a button
Touch activated controls
Multiple adjustment points for a better fit
Lightweight and durable design
20 hours of wireless battery
Excellent app access
Super enhanced microphone pickup
Access to Bose AR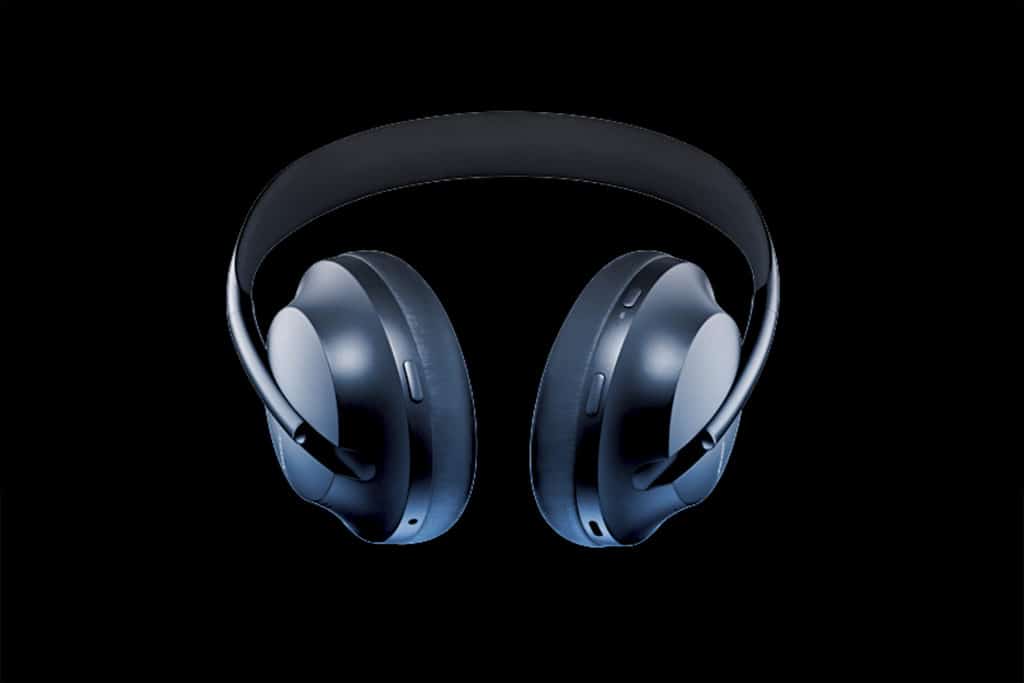 Bose 700 headphones review: Connectivity
Similar to the QuietComfort series, the Bose Noise cancelling headphones 700 require access to a Bose music app. This app is free on both Apple and Google stores. Once installed, the app completes your pairing process for you.
One great feature here is that you can switch between multiple devices in the app. Once you've created your account with Bose, you can move between saved devices quickly, without having to set up countless new connections every time.
There's also the option to choose between various assistants for extra help too.
The connection strength is pretty positive with the Bose wireless headphones. Bluetooth 5.0 comes with the headset as standard, and this allows for lag-free performance. Unfortunately, there's no support for AptX here – which is a real shame.
AAC access is available, however, which means that you do get a slightly reduced risk of any latency or lag problems. Unless you have superhuman eye and ear coordination, you probably won't notice any issues with the connection.
Bose 700 headphones review: Performance
Finally, we come to the most essential part of any Bose Wireless headset – the performance. Bose delivers incredible performance on these headphones. Traditionally, noise-canceling headphones block out the ambient sound around you – allowing you to enjoy your music.
Bose delivers this technology brilliantly – applying noise cancellation in everything from your sound system to your phone calls. The eight microphone system in the headset ensures that people can hear you talking exceptionally clearly.
At the same time, you get a fantastic environment for your music too. The headphones are brilliant at blocking out any unwanted noise, whether it's the sound of the street around you or just the clacking of people typing in the office.
The audio itself is incredible too. The vibrant and lively character of the music transforms with deep bass and crisp, clear highs. You feel as though you're stepping into an expansive world of audio, which is impressive when you consider most noise-canceling headphones to have a bit of a closed-off sound.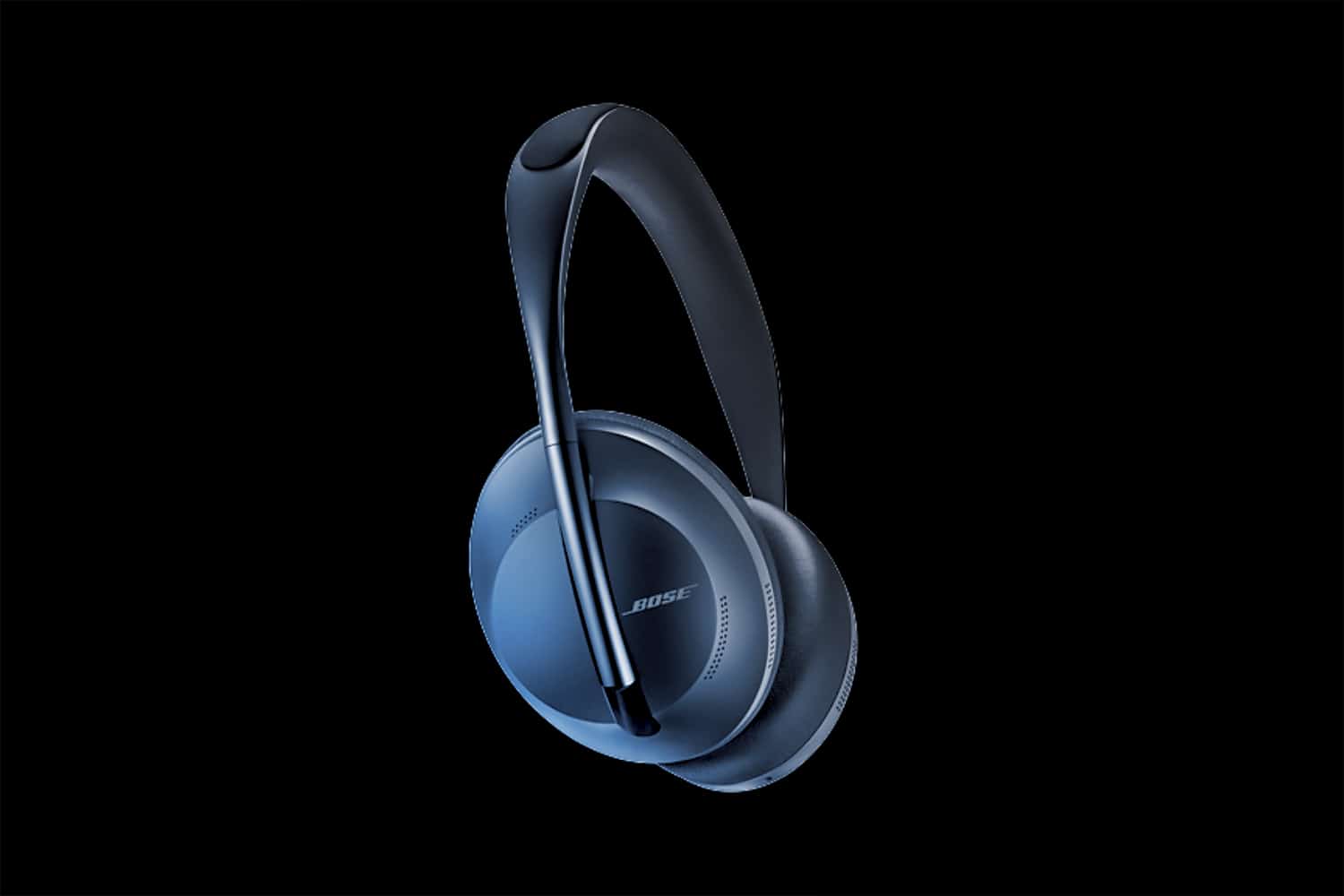 Marshall Major III review: Verdict
The Marshall Major III headphones are a neat pair of wireless headphones with an amazing retro design and tons of excellent rock heritage too. These Marshall headphones might not be the most expensive or advanced on the market – but they look and feel well-made.

The design is attractive, and the audio quality will be more than enough for many people on a mid-level budget.

If you're looking for the best rock-and-roll headphones money can buy, the Marshall Major III Bluetooth headphones do leave a few things to be desired, but they're excellent overall.
Good
Stunning design
Amazing noise cancellation
Choose your own voice assistant
Easy to use app
Powerful soundstage
Incredible battery life
Fantastic microphone
High Bluetooth strength
Multi-device pairing
Durable and lightweight
Bad
No APTX codec
No NFC pairing
Expensive