Considering that Spotify is arguably the best streaming platform for discovering new music, knowing how to find new music on Spotify for your playlists is a good idea. And while it's easy to think that you only have a few options in this respect, the reality is that the possibilities are endless.
When you begin looking for new music on Spotify, you can discover hidden gems within several genres. In some cases, the platform will generate new playlists for you based on your listening history – but in other instances, you can also take the initiative into your own hands by searching in several places.
If you're curious to find out how you can discover hot new tracks for your Spotify playlists, you're in the right place. Today, we'll show you dozens of new ways to improve your listening experience.
You will learn about new playlists that you might not have thought of, but we'll also provide you with a few out-of-the-box ideas.
When does Spotify add new music?
The answer to this question varies from playlist to playlist. In some cases, music lovers will find that Spotify updates its albums on a specific day each week. Perhaps the most famous example of this is Spotify's New Music Friday playlists.
You'll find separate lists within different genres, too, such as dance.
Spotify will also add new music to Release Radar (we'll speak more about that later) on Friday. In other cases, you'll find that playlists are updated more or less frequently. You can actually find a lot of hidden gems if you happen to find a list that hasn't been updated for a long time.
Sometimes, Spotify will add new music to your playlist at the beginning of the week instead. Discover Weekly is one example of this.
In terms of new music being uploaded by artists, songs are published every day. Of course, this will differ from artist to artist; some released music much more frequently than is the case with others. You can get the best songs delivered right to you from your favorite artists by following them on the app.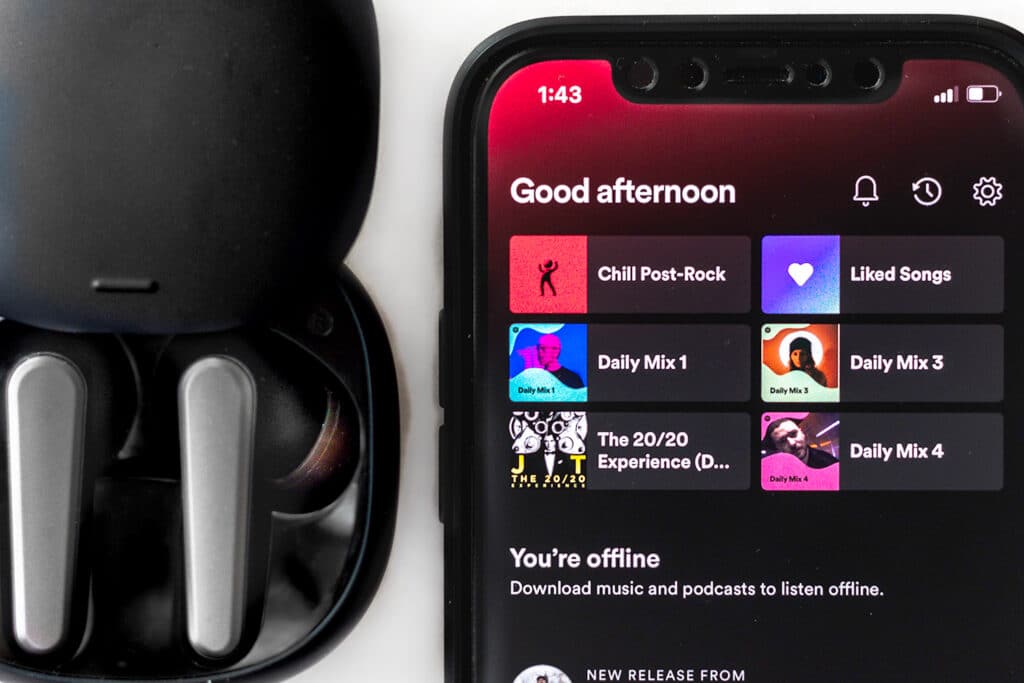 The best ways to find new music on Spotify
Now that you know a bit more about when the platform adds music, let's look at some of the best ways to find new releases on Spotify. Below, you'll learn how to find new music on Spotify in multiple ways.
Without further ado, let's get into things.
Don't ignore the Discover Weekly playlist
Every Monday, Spotify adds new music to your Discover Weekly playlist. This playlist usually consists of 30 songs that you might not have heard before, and the genre is based on your music tastes and listening habits.
You'll find a lot of related artists to those that you already listened to, along with several that you might never have otherwise encountered.
When listening to Discover Weekly, it's natural that some weeks will feature more interesting music than others. However, you are almost guaranteed to consistently find at least a few songs that you want to save to your other playlists elsewhere.
Use the Enhance feature on your Spotify playlists
Enhance is a relatively new feature in Spotify, having only been released in 2021. But when thinking about music discovery, it's one of the best ways to find new music on Spotify. The way it works is quite simple; to begin with, you'll need to go to a playlist that you have created.
After going to one of your playlists, you'll find a button called Enhance close to the top. When you click on this, Spotify will recommend songs related to what's already on your playlist. You can notice songs added via these means through the green logo that you'll see next to them.
If you want to permanently add songs from Enhance to your playlist, you can select the + icon. After doing that, your songs will automatically go onto your list – and if you've set that playlist to download on your device, these new tracks will do the same.
Search through genres on Spotify
When looking for the best new music on Spotify, one of the best things you can do is sift through different genres. By dividing these as such, you will find it much easier to stay focused on what you're trying to do – rather than jumping all over the place and overwhelming yourself.
Searching within different genres on Spotify is quite simple. You'll first need to go to the Search tab; once you're there, scroll down to Browse all. Here, you can click on numerous music genres – such as indie, R&B, and pop. Spotify will show you various playlists within each of these categories.
Use the "ones that got away" playlist each year
You're probably familiar with Spotify Wrapped, which is one of the most eagerly-awaited playlist releases of the year.
In these playlists, you'll find the songs that you played the most over the course of the year up until then – and you will also discover other interesting facts about your music-listening habits over the past 12 months.
When Spotify releases the Spotify Wrapped playlist, you'll also see another one called The Ones That Got Away. In this, you can find a wide selection of songs that you might find interesting – based on your listening history – but you didn't previously see them elsewhere.
And when listening, you'll find a broad range of songs that you might find worthy of adding to your other playlists.
Go to the "Appears On" section of different artists' pages
Regardless of your favorite genres, you probably have those artists that you listen to more frequently than others. And considering that, you will almost certainly be interested in music that sounds similar. Did you know that there's an easy way to discover these artists that you didn't otherwise know existed?
If you scroll down on an artist's page, you'll see a section called Appears On. Here, you will see a selection of playlists that you can find the artist's music on. Beyond that, you'll also find a lot of other Spotify releases for you – and you can add these to your playlists.
Follow Spotify on social media
Knowing how to find new music on Spotify doesn't just cover thinking about ways that you can do so on the platform. Sometimes, you can find amazing new tracks when you're not even thinking about doing so.
One of the best ways to do this is by following Spotify on social media.
Spotify is active on Facebook, Twitter, and Instagram. Even if you only have the free version of Spotify, you can use each of these to discover releases by artists you may not have previously heard of – along with those that are more established.
You can then go to Spotify and give them a listen.
Go to the music charts for different countries
If you're looking for chart music, you'll probably go to the top hits for wherever you live first. However, you can find a lot of songs that you previously wouldn't have encountered by going to different countries' top 50.
When looking at many nations, you will see the standard songs and artists that probably exist where you are – but you'll also find musicians that aren't as well-known.
Even if you don't understand the lyrics to some songs, you will still likely find a few tracks that you enjoy the beat of. If you're trying to learn a specific language, you can also use this tactic to find tracks that may help you pick up new words.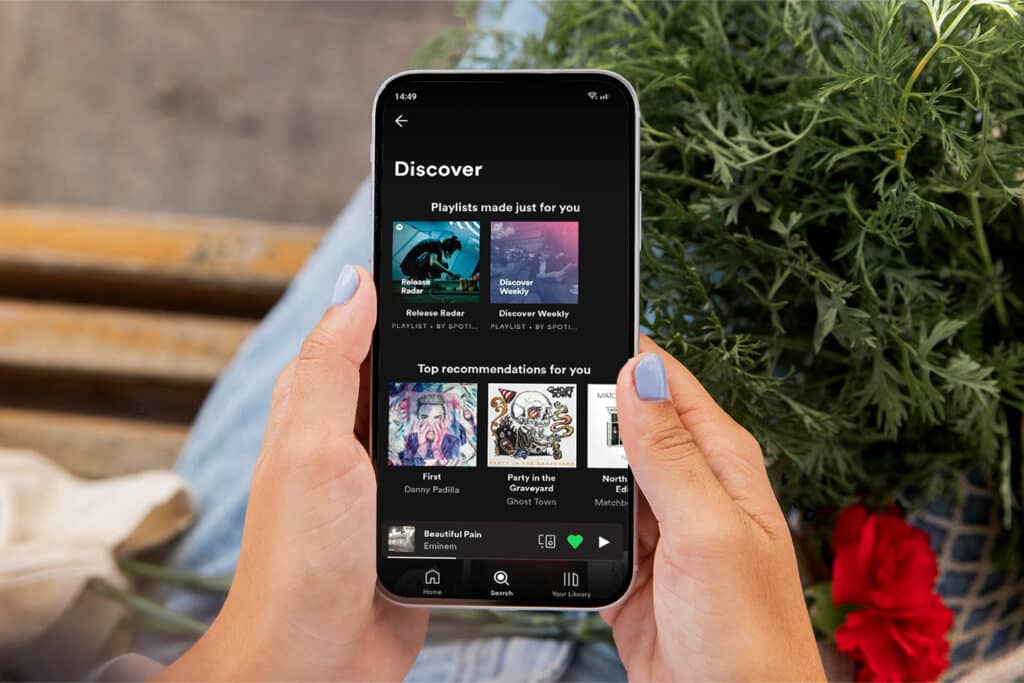 Utilize Spotify Daily Mix
One of Spotify's coolest features is Daily Mix, which has been a mainstay on the platform since it was initially introduced in late 2016. These playlists change each day, and they're typically broken up into different genres.
When learning how to find new music on Spotify, you'll also notice a selection of tracks that you may never have heard before – or some that you might only have listened to once or twice.
The Daily Mix playlists that you see are based on your previous listening history, and they also include a selection of songs that you've told Spotify that you enjoy. Spotify will provide you with six playlists each day, so you've got plenty of tracks to enjoy and add to your own playlists.
Check out Spotify's Release Radar
Perhaps the best way to get new music on Spotify is by going to the Release Radar playlist, which is updated every Friday. The best thing about Release Radar is that it is specifically tailored to your music preferences, meaning that you'll get a more curated selection of tracks to look through.
In this Spotify new releases for your playlist, you will see a list of songs from artists that you follow or like. Alongside that, the app will pick a selection of songs that it thinks you'll like – based on what you've listened to in the past.
Like Discover Weekly, the Release Radar playlist typically features 30 songs.
Search through different moods and themes
Depending on your emotional state, you might want to change what you listen to accordingly. The good news is that when using Spotify, you will find music that applies to a broad range of moods – both happy and sad.
And when sifting through these, you can discover several artists and songs that you never previously knew existed.
You can find all kinds of moods and themes on Spotify, including summer, gaming, and travel. The easiest way to find what you're looking for is by going to the Search tab and scrolling down. Here, you'll see the different moods and themes that you can click on; in each of them, you'll find several playlists.
"Based on your recent listening"
One of the things that Spotify does best is determine what your interests are, based on your listening history. In fact, when you listen to music on the app in Shuffle mode, Spotify uses an algorithm to better curate the order of your songs.
The platform also picks a selection of playlists based on your listening habits, and you can find these in "Based on your recent listening".
In this section, you'll find a small number of playlists that you can listen to in numerous scenarios. You might want to consider trying them out for your next workout or coding session, for example. To find each of these, go to Home > Based on your recent listening.
If you want to see all of your playlists, select Show all.
Your Genre Mixes and Your Artist Mixes
If you want to know how to find new music on Spotify, one worthy starting point is the Your Genre Mixes section. You can also look for new tracks by going to Your Artist Mixes.
As you might have guessed from the name, Your Genre Mixes features a list of categories in which you've previously listened to songs. You will find a selection of tracks that you've listened to before, along with others that you never previously knew existed.
Each of these playlists is slightly bigger than the Daily Mix ones, featuring 50 songs instead of 30.
As for Your Artist Mixes, these are similar to the above; the main difference is that you will see songs for artists, and those that have similar music to them. Again, these each feature 50 songs.
To find both of these, you can go to Search > Browse all > Made For You. In this section, you can also add up to 10 people and create a blend together – which will allow you to see what they listen to.
Look at playlists shared by users
So, we've almost gotten to the end of this list of how to find new music on Spotify. The final tip we'll mention is that you should consider looking at user-generated playlists – and not just those that Spotify curates.
You'll find a selection of hidden gems that might have been taken from their own Discover Weekly playlists or in numerous other places.
In many cases, independent curators also include a mixture of bigger and smaller artists. So, you can find a selection of bands and solo creators that you previously didn't know existed.
Find all the best new music on Spotify
Having read this guide, you should now have a better understanding of how to find new music on Spotify. When looking to add new tracks to your playlist, you can look in several places; some might seem a bit obvious, but others are a little more outside the box.
Discovering new music on Spotify is easy; even if you don't do anything, you'll still get plenty of weekly playlists. On top of that, you can discover new tracks based on your previous listening history.
And by following Spotify's social media accounts, you will similarly be able to discover new songs and artists that might otherwise have gone unrecognized.
When you've put together your Spotify playlist, you might want to consider sharing it with the world. As more people like it, why not check out how you can see who liked your playlist on Spotify?
Unwired for Sound: Set your audio free.
Now read these:
—Your guide to sharing liked songs on Spotify 
—How to see who liked your playlist on Spotify
—Alexa won't connect to Spotify? A quick fix!
—The best playlists for unknown artists on Spotify