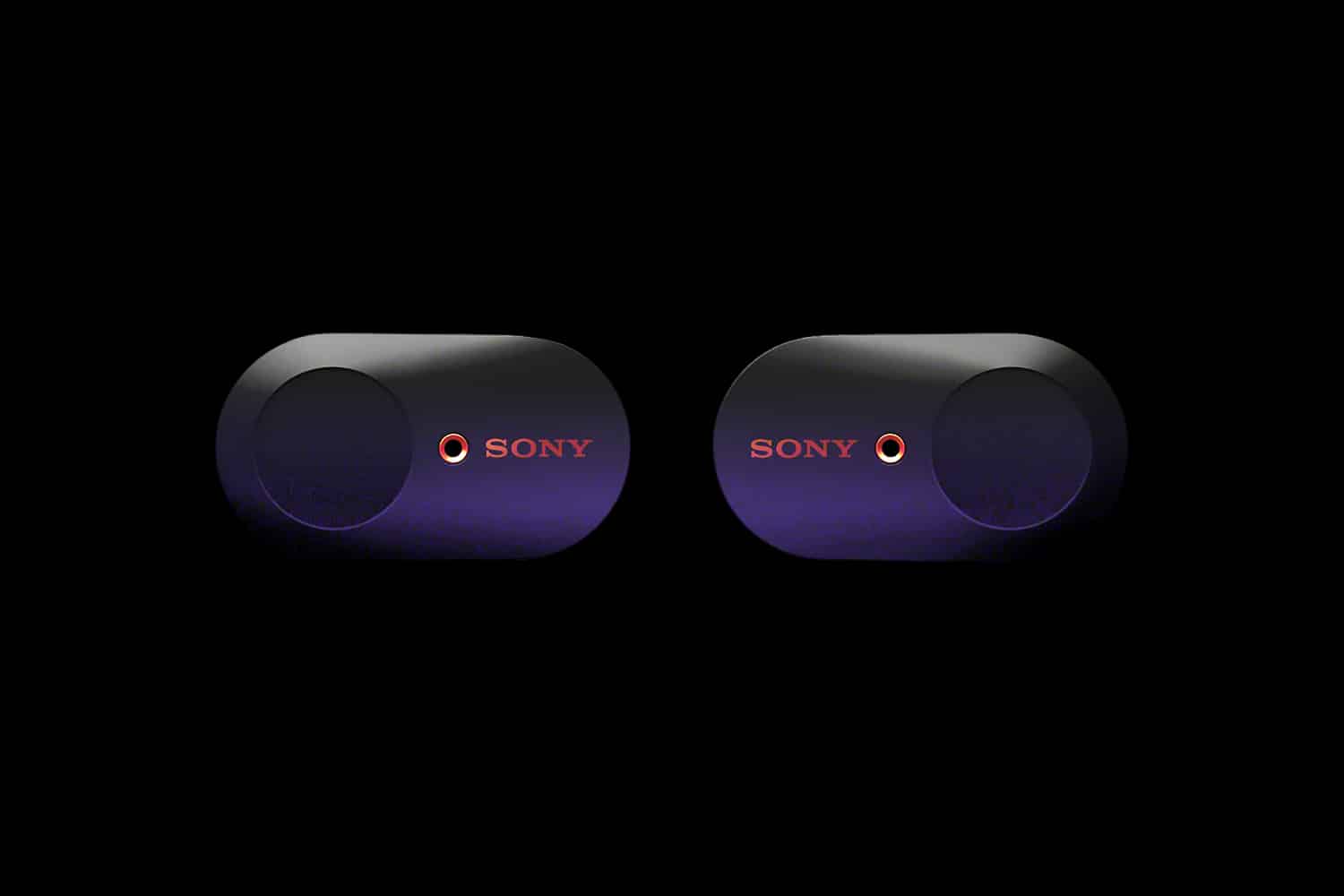 Is there anything better than wireless audio technology?
With the right wireless speaker, you can take the party with you wherever you go. A set of wireless earphones means you can tune into your podcasts or music in any environment.
Heck, you can even take your sounds with you on a plane.
While there are plenty of companies out there offering wireless audio these days, few do it better than Sony. The Sony WF-1000XM3 true wireless earphones are a masterpiece in audio technology.
These unique earphones provide an excellent combination of fantastic sound and noise canceling too!
Here, we're going to give you a complete Sony WF-1000XM3 review, so you can get a better idea of whether you should be spending your money on these mini marvels.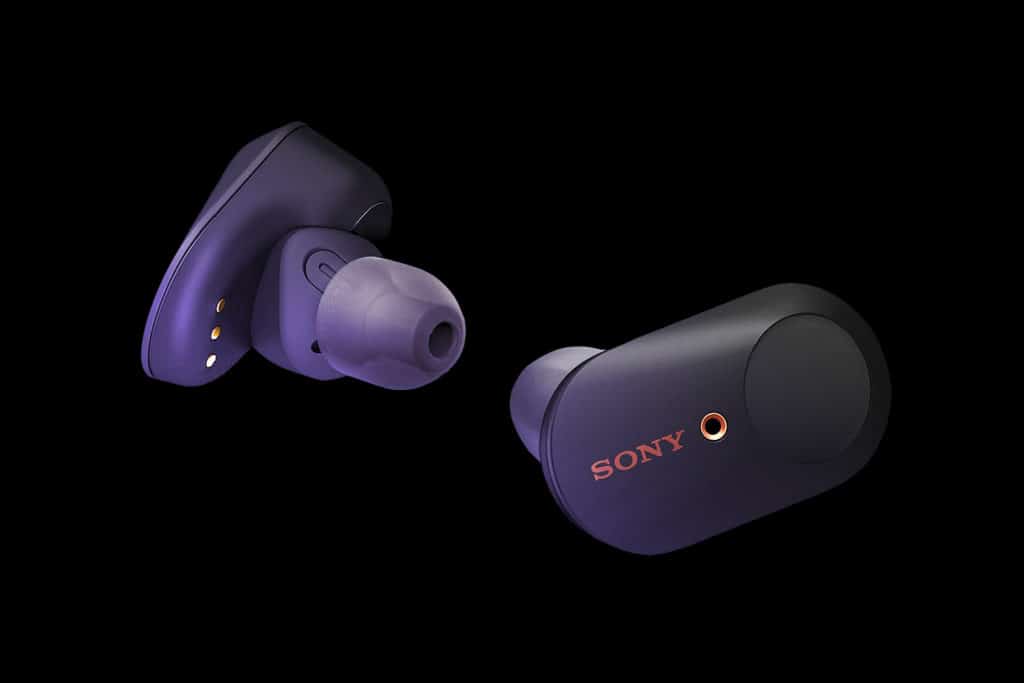 Sony WF-1000XM3 review: Design and size
First things first, if we were judging these Sony earphones on nothing but their design, they'd already win quite a few awards. Unlike other weird-looking earbuds that give you the image of some Futurama-age robot, Sony's earphones are sleek and simple.
There isn't any annoying bulkiness to worry about here. What's more, because the Sony WF-1000XM3 buds only weigh around 8.5 grams each, they're lightweight enough that you'll forget you're wearing them.
Supplied in a sleek rechargeable case, the Sony earphones come in a selection of colors. What's more, there's even a battery pack included within the charging case, so you can keep your earphones fully juiced when you're on the move.
In terms of comfort, Sony has you covered there too. The Sony WF-1000XM3 earphones are brilliant in the way that they securely twist into place.
They feel snug enough that they're not going to fall out when you're on the treadmill. However, at the same time, there isn't any excess pressure on various points of your ears.
These handy earphones even come with a wide selection of rubber and foam non-slip earbud covers so you can find the sizing that works best for you.
Overall, you get a true wireless headphone experience that's simple, elegant, and cosy too.
Sony WF-1000XM3 review: Features
We're not just looking at the Sony WF-1000XM3 in terms of style, however.
It's important to know that you're going to get an excellent experience feature-wise too. The first thing we're going to mention from a feature perspective is that you get both Bluetooth NFC pairing and Google Assistant support.
In other words, you can connect your earphones with a tap, and control your music with your voice.
The Sony audio processing refinements that have gone into these speakers ensure that you get excellent audio quality. There's also support for hands-free calling, so you don't have to fumble around with your earphones and your phone.
Another major bonus of the Sony WF-1000XM3 earphones is that they come with a powerful app included that ensures you can make changes to your EQ environment. This isn't an option that usually comes with many high-powered earphones, so we were pretty impressed.
Similar to their competitors, the Sony earbuds also come with a proximity sensor detection. This means that if you take your earphones out, your music will automatically pause for you. There's even a quick attention mode.
This allows you to touch the right earbud to listen to ambient sound. Unfortunately, there isn't any on-bud audio control.
For a price of around $180, features include:
Alexa built-in and Google Assistant
Industry-leading noise canceling
24-bit audio signal processing
24-hour battery life
Charging carry case
10 minute quick charge for 90 mins of play
Wireless design
Adaptive sound control
Brilliant Bluetooth and NFC connection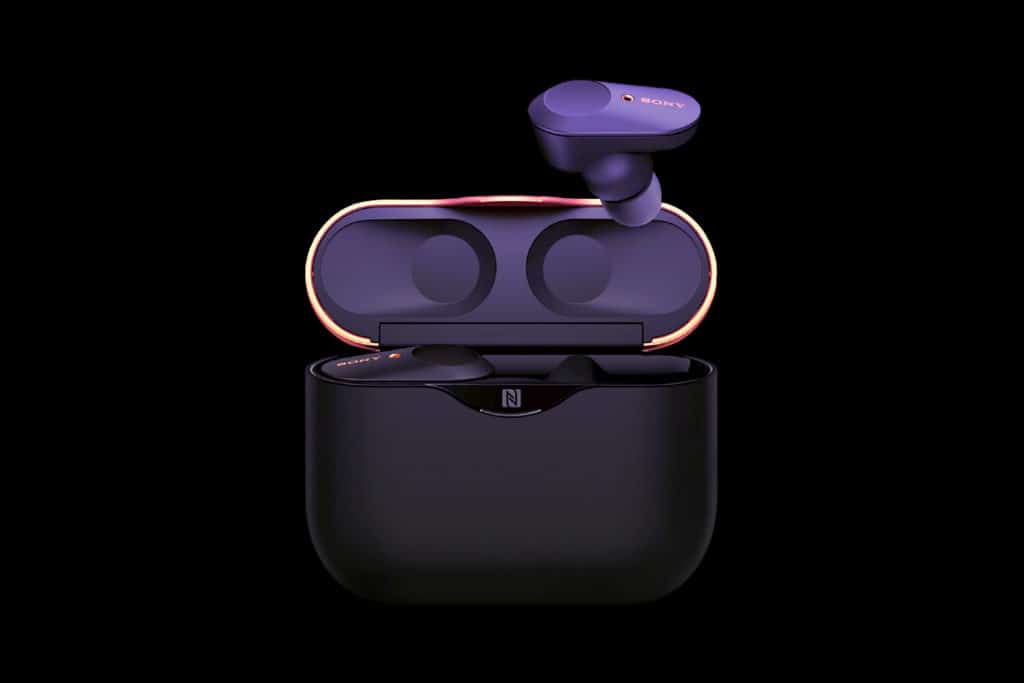 Sony WF-1000XM3 review: Connectivity
There are a few things missing from the Sony WF-1000XM3, including the ability to experiment with volume through the earbuds. Additionally, you can't access AptX HD or any other advanced Bluetooth technology, which is a bit of an issue for true audiophiles.
Still, that doesn't mean that the connectivity is terrible. You can pair your Sony WF-1000XM3 true wireless earbuds either using traditional Bluetooth or NFC. Additionally, the earbuds operate through Bluetooth 5.0 and support a massive 10-meter range too.
Generally speaking, the strength of the connection is very impressive, thanks to the antenna components placed within the headset. However, you can't connect to multiple devices at once.
Another piece of good news is that you can connect your headset to any television or device that's enabled with Bluetooth.
Sony WF-1000XM3 review: Performance
From a usability perspective, the Sony WF-1000XM3 earbuds almost have everything. They're great for offering easy access to adaptive surround sound, and you can turn off the noise cancelling with a tap.
Plus, we love the fact that you have control over the EQ with the Sony app. This isn't something that you get from most wireless earbuds.
However, there are also issues with usability too. It's a shame that you have to load up the app to control the volume when other earbuds allow you to do this with touch alone.
On the plus side, you do have smart speaker control built-in, which gives you more management options.
From a sound point of view, there's not a lot to gripe about. The 6mm drivers give you a lot of clarity for their size.
The soundstage is wide and expansive, and if you're a fan of listening to podcasts, you'll get a great talking experience too. Guitars have a lot of edge, drums have depth, and bass is tight too.
Another major bonus of the Sony WF-1000XM3 earphones is the fact that they come with active noise cancelling.
Although you don't get the same high-quality noise cancelling that you might expect from some of the more expensive products from Sony, the experience is still great.
It's almost impossible to hold a conversation with your co-worker or friend when you have active noise cancelling engaged – which is fantastic.
Unfortunately, you're probably not going to be able to block out airplane cabin noise completely.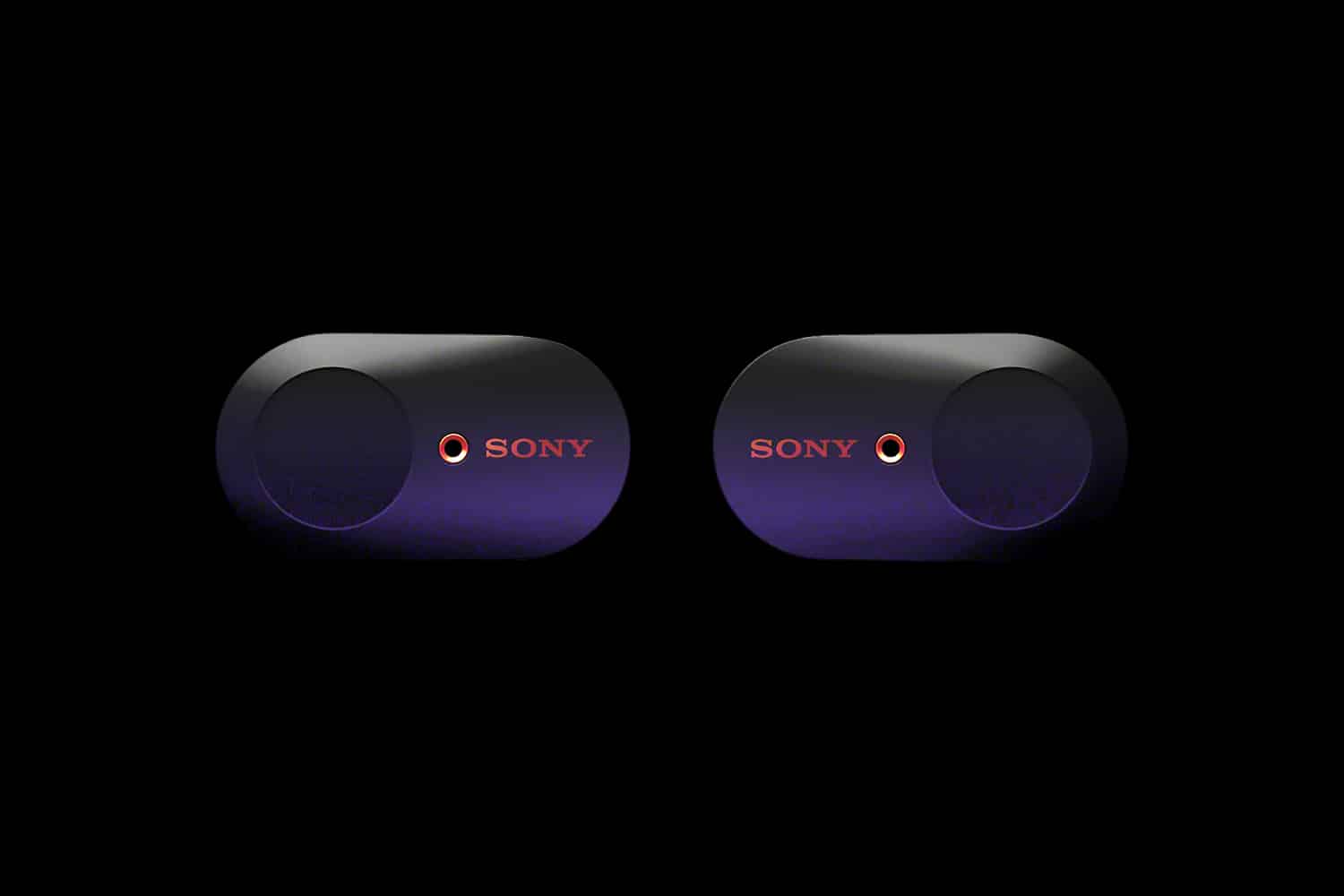 Sony WF-1000XM3 review: Verdict
Overall, if you're looking for some of the best wireless ear buds on the market, and you're happy to pay a mid-range price for them, Sony has you covered. These earbuds do knock it out of the park when it comes to size and performance.

You can manage your music with the available app, and you'll have no problem with battery life either.

We just wish that the controls were slightly more intuitive, and a few other codecs were available.

Still, those things aren't deal-breakers in our eyes.
Good
Fantastic sound quality
Integration with smart assistant
Modern and lightweight design
Very comfortable
Excellent adaptive sound and noise cancelling
Intuitive touch controls
Helpful app with EQ controls
Convenient charging carry case
Bad
Quite expensive
No resistance to water
No advanced Bluetooth codecs