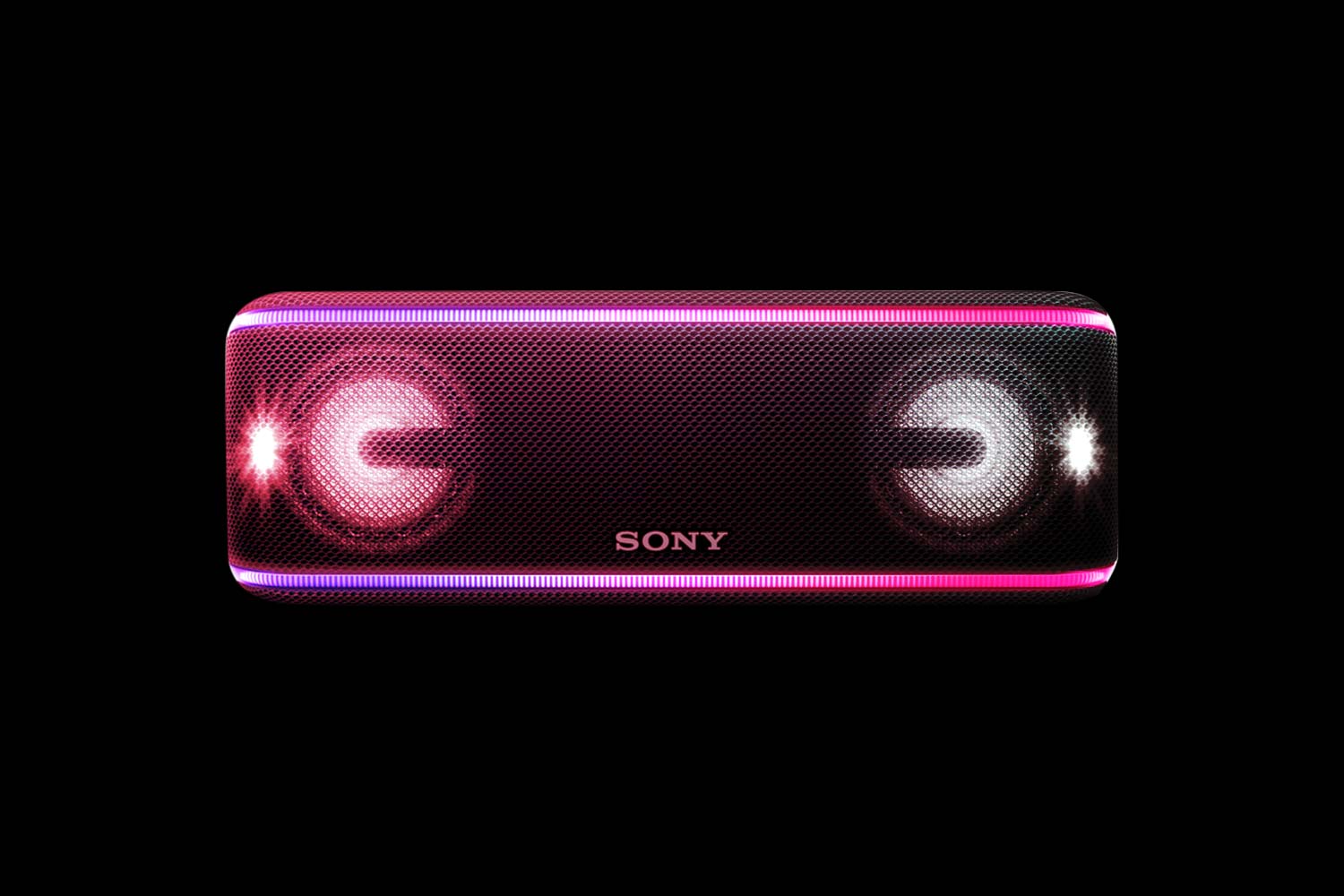 When it comes to listing well-known names in the audio industry, Sony is often one of the first companies to come to mind.
For years, Sony has been delivering everything from gaming consoles to headsets. This is a company that knows its way around tech.
The question is, how does this fantastic heritage and reputation translate into a successful speaker experience? Can you depend on an excellent performance from every Sony portable Bluetooth speaker?
Or like with most brands, are some designs better than others?
The Sony SRS-XB41 is the largest portable speaker from Sony in the current "Extra Bass" collection. This powerful, and rather attractive speaker comes with access to a range of powerful features, including IP67 rated dust and water resistance.
What's more, Sony has a better wireless range to offer in the XB41, and a selection of attractive DJ-style features, like "Live sound mode".
Let's take a closer look at this Sony portable Bluetooth speaker.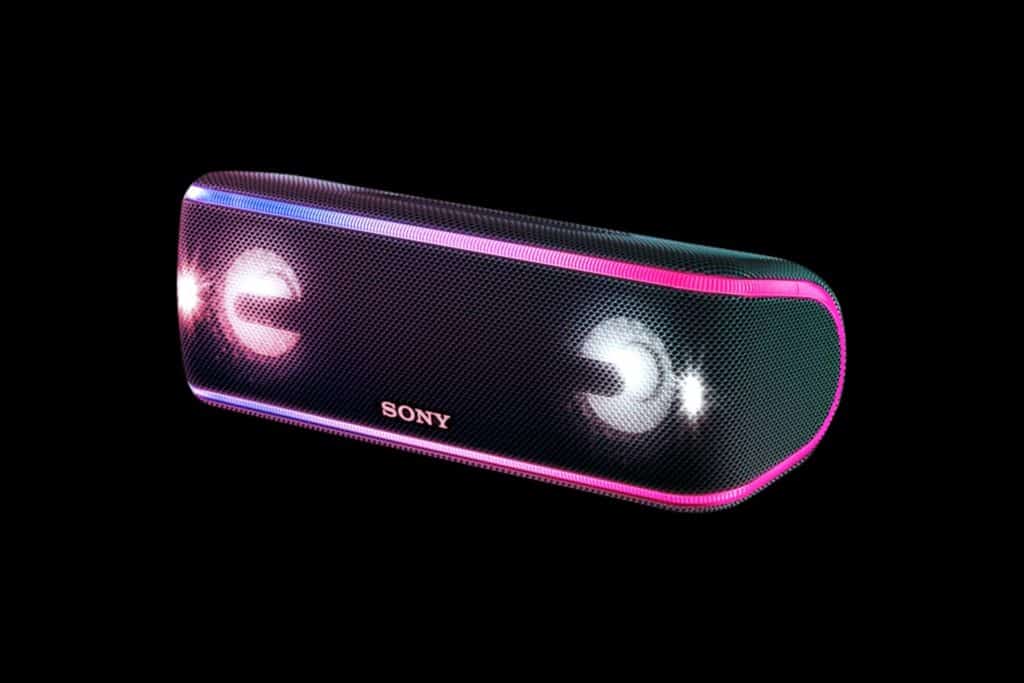 Sony SRS-XB41 review: Design and size
At first glance, the Sony SRS-XB41 is definitely eye-catching. It's not as small and pocket-friendly as you might expect from a portable speaker, but you shouldn't have too much trouble transporting it with the help of a backpack.
The Sony SRS-XB41 is wonderfully well-built.
It feels powerful, expensive, and durable – which is definitely what you'll be looking for in a speaker to take with you on the move.
The XB41 is also dust and water resistant to the point of IP67 certification.
That means that even if you dunk your speaker into 1 metre of water for up to 30 minutes, it will still work fine.
Sleek and stylish, the Sony ASRS-XB41 portable wireless Bluetooth speaker comes in a selection of four colours. We loved the blue shade.
On top of that, there's lighting built-in, intended to give you a more immersive listening experience.
Sony SRS-XB41 specs:
IP67 waterproof rating
Size: 10.5 x 29.1 x 10.4 cm
Weight: 1.5kg
Bluetooth connectivity (upgraded)
NFC connection
24 hours of battery life
Wireless party chain (sync other devices)
Sony SRS-XB41 review: Features
The Sony SRS-XB41 has plenty of impressive features to show off to your friends and loved ones, including the option to sync your device with up to 100 other speakers.
The first thing that's likely to capture your attention is the LED light-ring.
This multi-coloured line of lights around the speaker works alongside your music to provide a synced-up light show.
Unfortunately, it's pretty difficult to get the lights to actually align with your music. The lights do their best to keep up with the music, but there's a little lag there, which makes the overall experience a bit disappointing.
One nice touch to counteract this issue is that Sony allows you to add visual and sound effects yourself, through Party Mode.
You activate this functionality by pressing and holding the volume up and volume down buttons at the top of the speaker for 3 seconds. Wait for the power button to start flashing, and you can tap the speaker to create dings, chimes, and light flashes in time with the music.
Party Mode is a fun extra feature, though it's difficult to determine how much value it actually provides. We imagine you'll use it once and then forget all about it.
Of course, there's more to the Sony SRS-XB41 than just lights and extra party features. There's an extra bass boost built-in, for deeper sounds, and a Live sound mode which is intended to mimic the feeling of being at a live concert.
To add even more effects, you can also download the Fiestable app to control lighting and add new DJ options.
For a price of around £120, features include:
Waterproof and dust proof with IP67 rating
Sync with up to 100 speakers
Power bank support to charge your smartphone
24-hour battery life
Excellent apps for extra effects
Built-in multi-colour and strobe lighting
Extra bass built-in
Bluetooth connectivity and NFC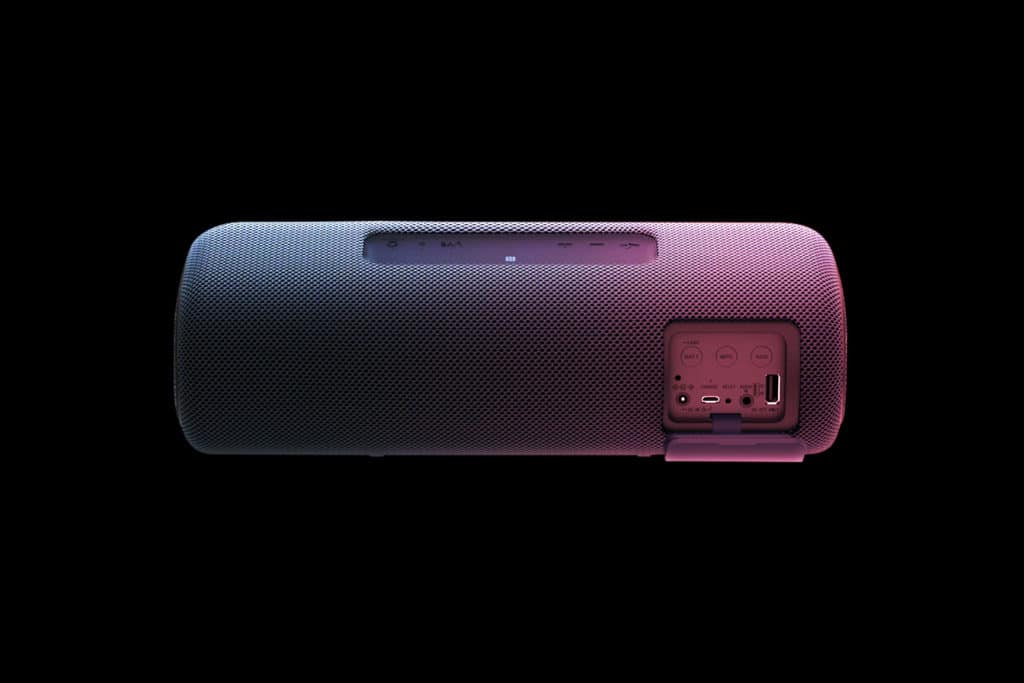 Sony SRS-XB41 review: Connectivity
The Sony SRS-XB41 portable wireless Bluetooth speaker is a reliable device, with dependable connectivity. There are two different apps available to download if you want more control over your sound and lighting effects.
Additionally, the Bluetooth 4.2 means you get a fast connection with most devices.
From a connectivity perspective, we were particularly fond of the NFC support. This means that all you need to do is tap an NFC enabled device against the logo, and you'll receive a notification that allows you to connect.
Range-wise, you can also expect the Sony SRS-XB41 to stay connected to your smartphone wherever you go. Even up to 50 feet away, you still won't get any drop-outs.
However, the Sony can get a little confused if you connect multiple devices at once.
Combine the fantastic range of connectivity options with the fact that the Sony comes with extra features to make your life easier, and you have a very nifty device.
The SRS-XB41 can even charge your smart devices for you without compromising too much on its own battery life.
Sony SRS-XB41 review: Performance
Obviously, design and functionality will always be important factors to consider when choosing a new portable Bluetooth speaker.
Unfortunately, it seems that Sony might have focused too heavily on design with this device, meaning that the company also forgot all about sound quality.
As you might expect from the Extra Bass label, the Sony SRS-XB41 is excellent at bass. There is such a thing as too much bass, however. The extra low levels that you get from this speaker means that the mids and highs are often overwhelmed.
If you love clarity in your music, then Sony's Bluetooth speaker isn't going to give you the sound quality you're looking for. The audio performance feels very muddy, although it's still better than some cheaper speakers we've tested.
On the plus side, using everything is easy. If you're looking for a great performance with handy apps and convenient buttons, then the SRS-XB41 has you covered. It's just a shame that the bass in this model drowns out so much of everything else.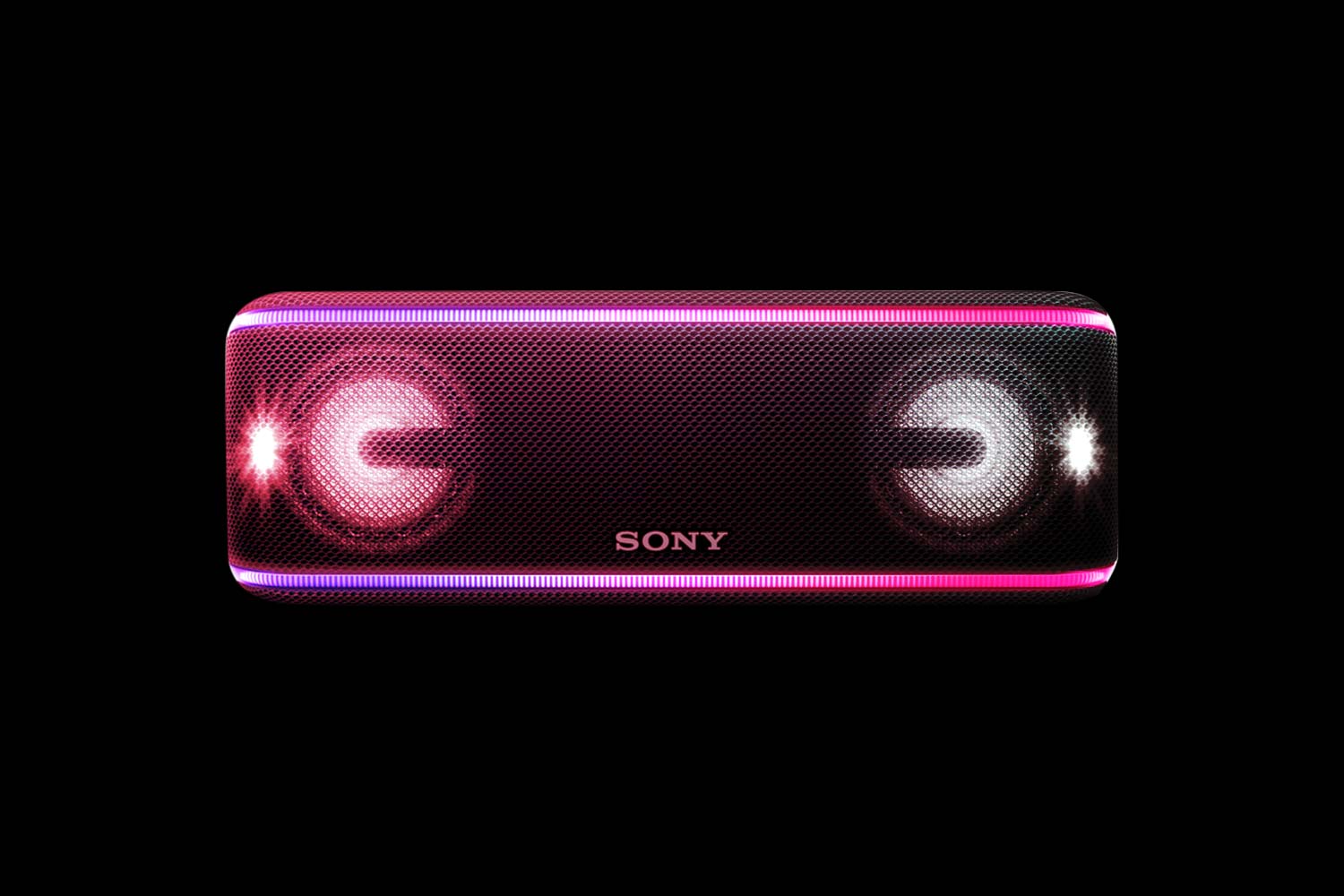 Sony SRS-XB41 review: Verdict
Ultimately, the Sony SRS-XB41 portable Bluetooth speaker is a good-looking device with a lot of things going for it. We love the phone charging options, and the fact that the speaker looks great.

The apps are fantastic for experimenting with sound and light. What's more, the light-show itself is rather good straight out of the box.

Unfortunately, it does seem as though Sony got so distracted by extra features, that it forgot to deliver the quality that its customers will be looking for from a sound perspective.
Good
Excellent app functionality
Fantastic build quality
NFC connectivity
Strong Bluetooth connection
Great volume (fills a house)
Good light show functionality
Easy to use
Portable enough
24-hour battery life
Water and dust resistant
Bad
Muddy sound quality due to massive bass
Live mode isn't that great
Can be difficult to connect multiple devices at once