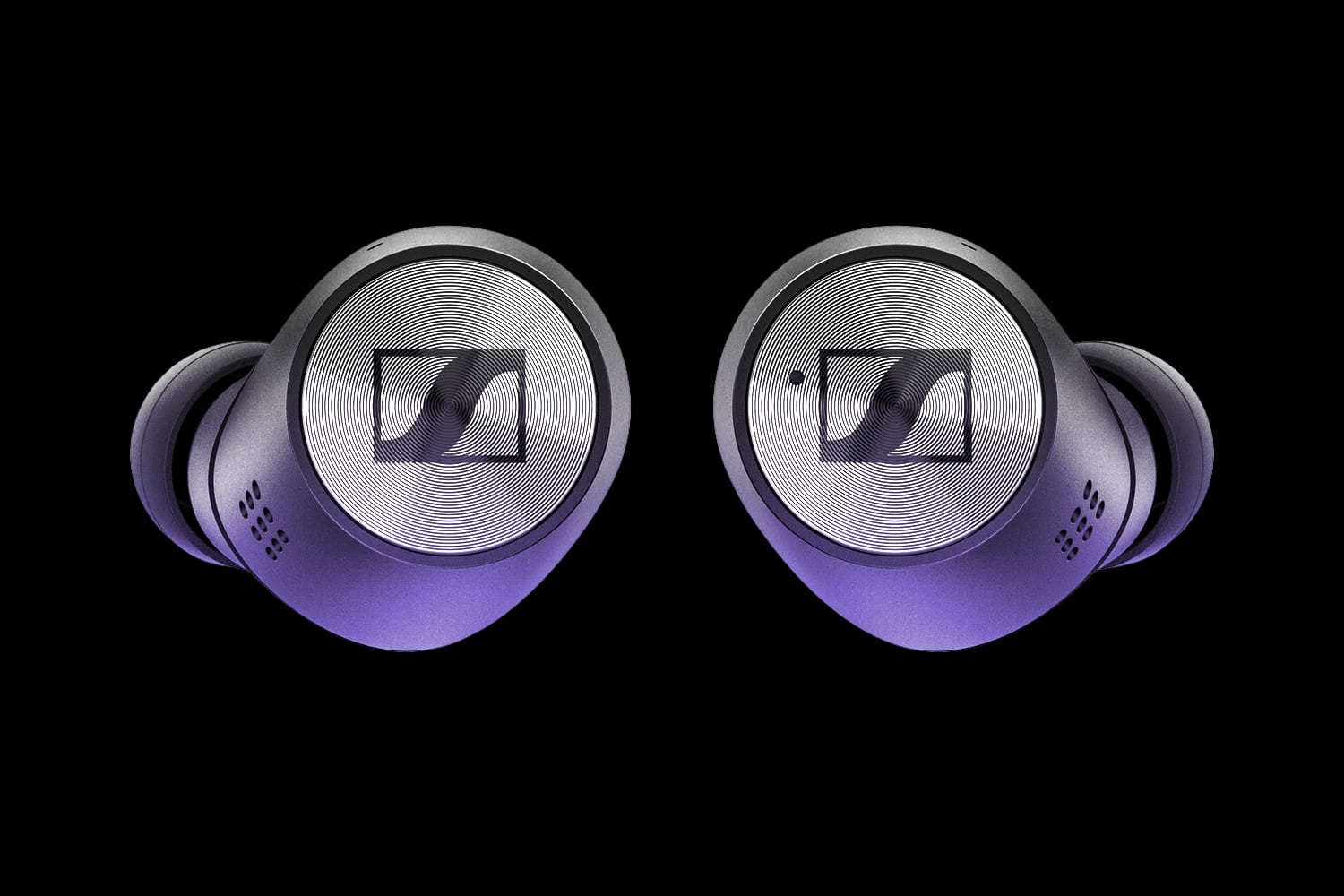 Sennheiser is one of those companies that most audio enthusiasts will feel familiar with.
This is a brand that's made a massive name for itself over the years, providing incredible headsets and earbuds.
Case in point: the Sennheiser Momentum true wireless earbuds.
Originally launching in 2018, these wireless earphones offered users an alternative to the headache of constantly tangled headphone wires. Using wireless technology, the Sennheiser Momentum 2.0 headphones build on the functionality of their predecessors.
The improved technology supports excellent bass performance, high-frequency clarity, and the option to access and alter EQ settings however you choose.
If you're looking for some true wireless earbuds that are convenient, reliable, and come with active noise cancelling, Sennheiser has you covered.
Let's take a closer look.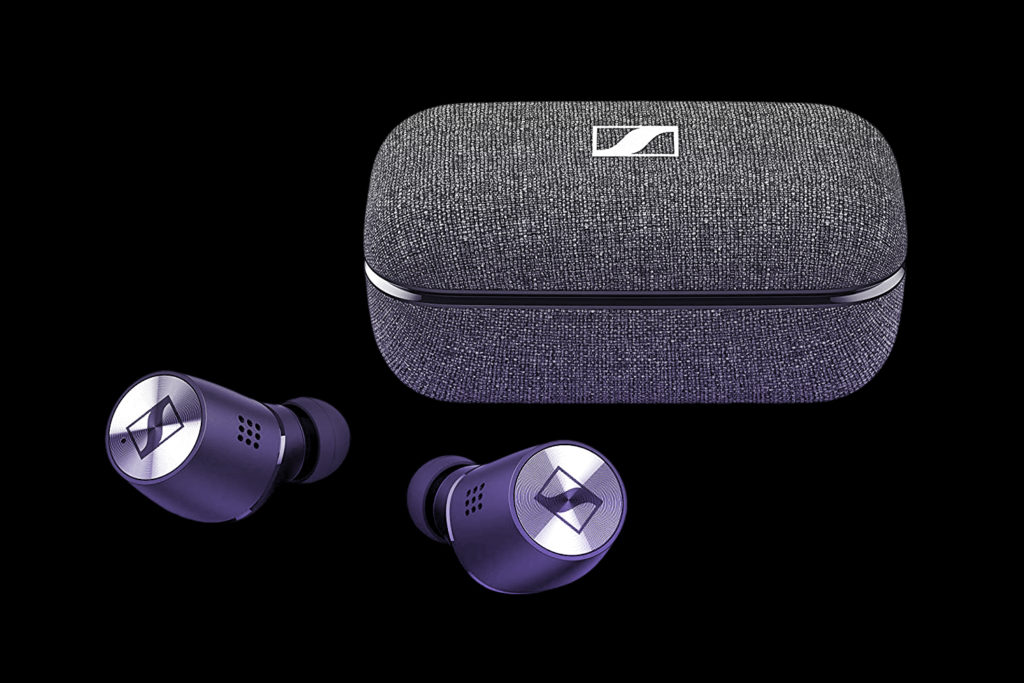 Sennheiser Momentum 2.0 review: Design and size
The first thing that caught our attention with the Sennheiser wireless earbuds was their size. These are some bulky looking buds, although perhaps not the biggest we've seen.
The good thing about that is that you're less likely to lose your earphones, particularly with the case that comes included in your purchase.
Available in a selection of colors, including black or white, Sennheiser's earpieces are large but lightweight, offering a comfortable and secure fit.
You also get four pairs of extra silicone tips for your ears. This gives you the freedom to experiment with what feels best for you.
Inside the compact plastic buds, there are 7mm dynamic drivers which offer a 5hz to 21khz frequency range. Plus, the earbuds have an IPX4 rating. That's not as good as some of the other waterproof Bluetooth speakers out there.
However, this rating means that your earbuds can withstand a light splashing.
Another interesting design feature of the Sennheiser Momentum True Wireless 2 buds is that they're sensitive to touch. You can tap on the headphones to switch between tracks, shift a track forward, and adjust the volume.
The right earbud controls voice assistant access, and active noise cancelling.
It's a bit unusual that some controls are split between both Sennheiser earbuds, but others aren't. This could mean memorizing the controls a bit tricky. It's also a little bit too easy to accidentally attract the attention of your voice assistant when you're just putting the earbuds in.
The charging case that comes with the Sennheiser earbuds is attractive and lightweight. The back panel houses as USB-C port with an included charging cable. There's also a status button to show how much charge you have left.
Sennheiser Momentum 2.0 review: Features
From a design perspective, the Sennheiser Momentum True Wireless 2 earbuds are comfortable and attractive. However, they're not particularly eye-catching. That's not going to be a big problem for most listeners, who just want a convenient way to access their tunes.
Feature-wise, there are a few differences between the Sennheiser Momentum true wireless original design, and the latest option.
For instance, the Sennheiser Momentum 2.0 headphones come with active noise cancelling. This means that you can block out more of the distractions around you.
Turn ANC on with your right earbud, and you'll hear the difference instantly. The system automatically sucks all of the background chatter out of the world around you.
Although there are better noise-cancelling systems out there, Sennheiser's is still exceptionally good.
The Sennheiser smart control app is a fantastic extra touch too. This app ensures that you can adjust the touch controls so that they carry out various new functions. If you keep forgetting which earbud controls what, the app can help with that.
The Sennheiser Momentum true wireless 2 earbuds are some of the more expensive wire-free buds on the market, but they're packed with features.
For around $300, you get:
Unrivalled stereo sound with 7mm drivers
Built-in equalizers
Included music app
Active noise cancellation
Touch controls
Improved ergonomic design
28 hours of playtime
Intuitive controls
Voice assistant support
Smart pause
IPX4 rating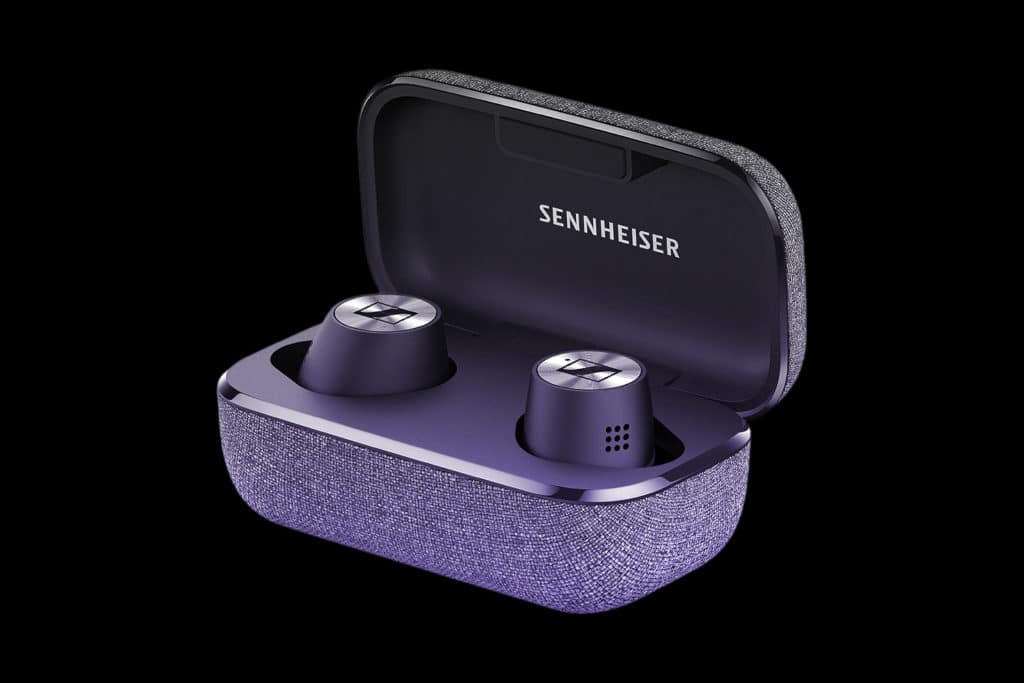 Sennheiser Momentum 2.0 review: Connectivity
These true wireless earbuds from Sennheiser are all about modern features. Your headphones will detect when you remove them, so your music automatically pauses. There's also an option to choose whether your music continues to play in transparent listening mode.
For instance, you can assign features like call reject to the tap functions on either ear.
Sennheiser's wireless earbuds come with access to Amazon Alexa, so you can control your music with your own voice. You can also link in various other smart assistants too, depending on your phone.
The included smartphone app even makes it easier to adjust EQ settings too.
These Sennheiser earbuds also come with Bluetooth 5.1, one of the latest Bluetooth connectivity options on the market. This means that you should have no trouble linking your headphones to your smartphone or other devices.
Sennheiser Momentum 2.0 review: Performance
The Sennheiser Momentum true wireless earbuds look good, sound incredible, and feel impressively comfortable, despite their chunky size.
The excellent app included with the headphones make them easier to use, although the controls aren't as intuitive as they could be straight out of the box. You may need to spend some time experimenting before you feel comfortable.
Although there are a lot of components that make using the Momentum 2.0 earbuds more effective, there are some gaps to consider too. For instance, it's easy to accidentally knock your earbuds and set something off – like an increase in volume or access to your smart assistant.
From an audio perspective, these Sennheiser earbuds do an excellent job. The Active Noise Cancelling function efficiently cuts out any excess sound so that you can focus on your music.
There's no audible hissing in the music, and even at higher volumes, you get a fantastic level of depth.
We were particularly impressed by the low-frequency response in heavy bass tracks with the Sennheiser Momentum 2.0 headphones. However, the lows are also balanced enough that the highs and mids don't end up muddied.
Overall, you get an excellent audio quality, incredible volume, and fantastic clarity.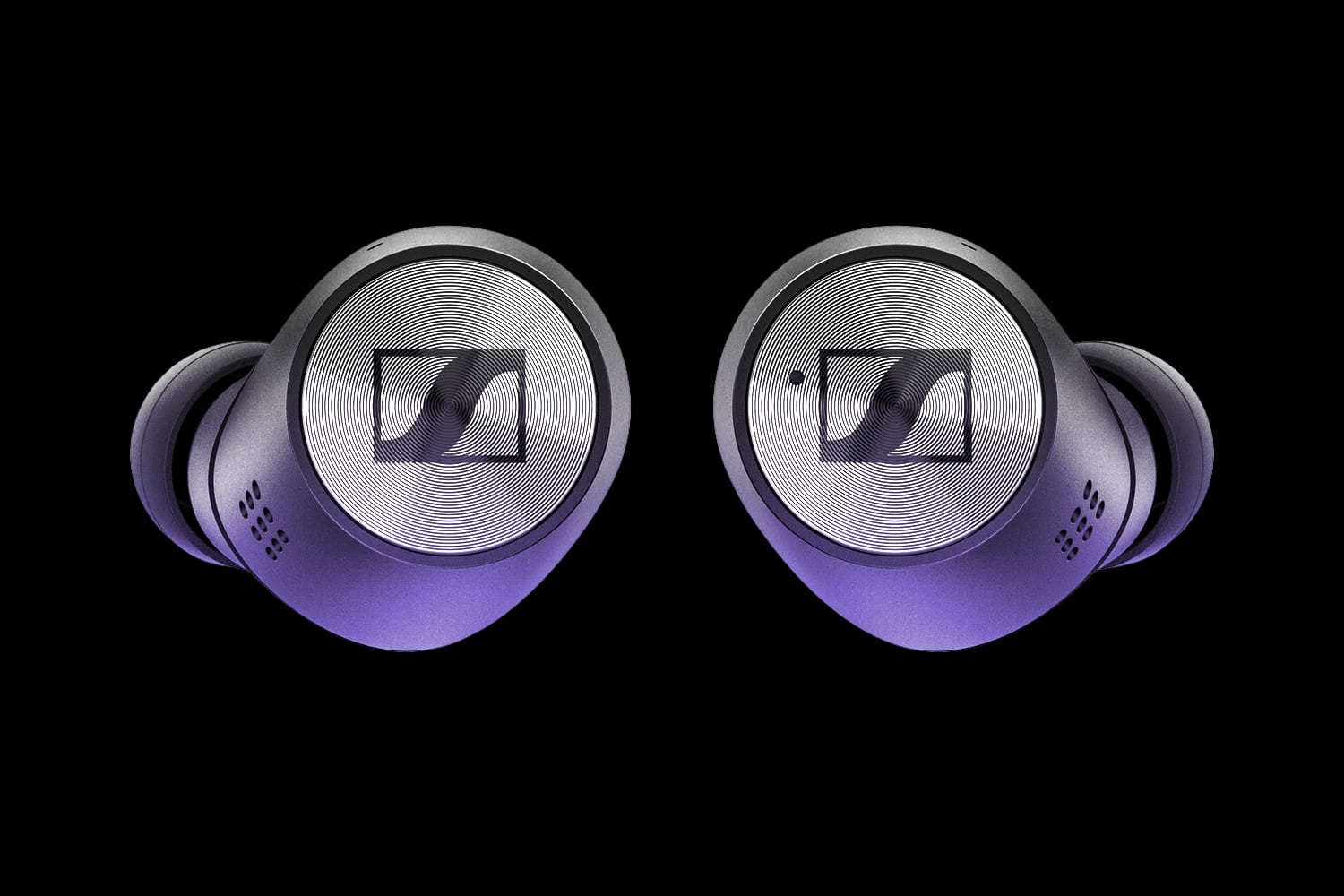 Sennheiser Momentum 2.0 review: Verdict
Despite a hefty price tag, these true wireless earbuds from Sennheiser are sure to appeal to any audiophile. The combination of powerful sound quality and Active Noise Cancelling makes Sennheiser's latest Momentum set a powerful contender in the marketplace.

However, if you're paying $300 for a pair of headphones, you're probably expecting something pretty phenomenal. There are a few downsides to these earbuds, unfortunately.

The controls aren't as intuitive as they could be, plus there's no wireless charging function for the case.

Still, if you've got the money to spend, these Sennheiser buds could be an excellent investment.
Good
Smart assistant access
Very good sound quality
Comfortable ergonomic fit
ANC performance is great
Lots of control with the smartphone app
Convenient case included
Look fairly good when worn
IPX4 rating
Bad
Controls aren't as intuitive as they could be
No wireless charging option for the case
High price tag