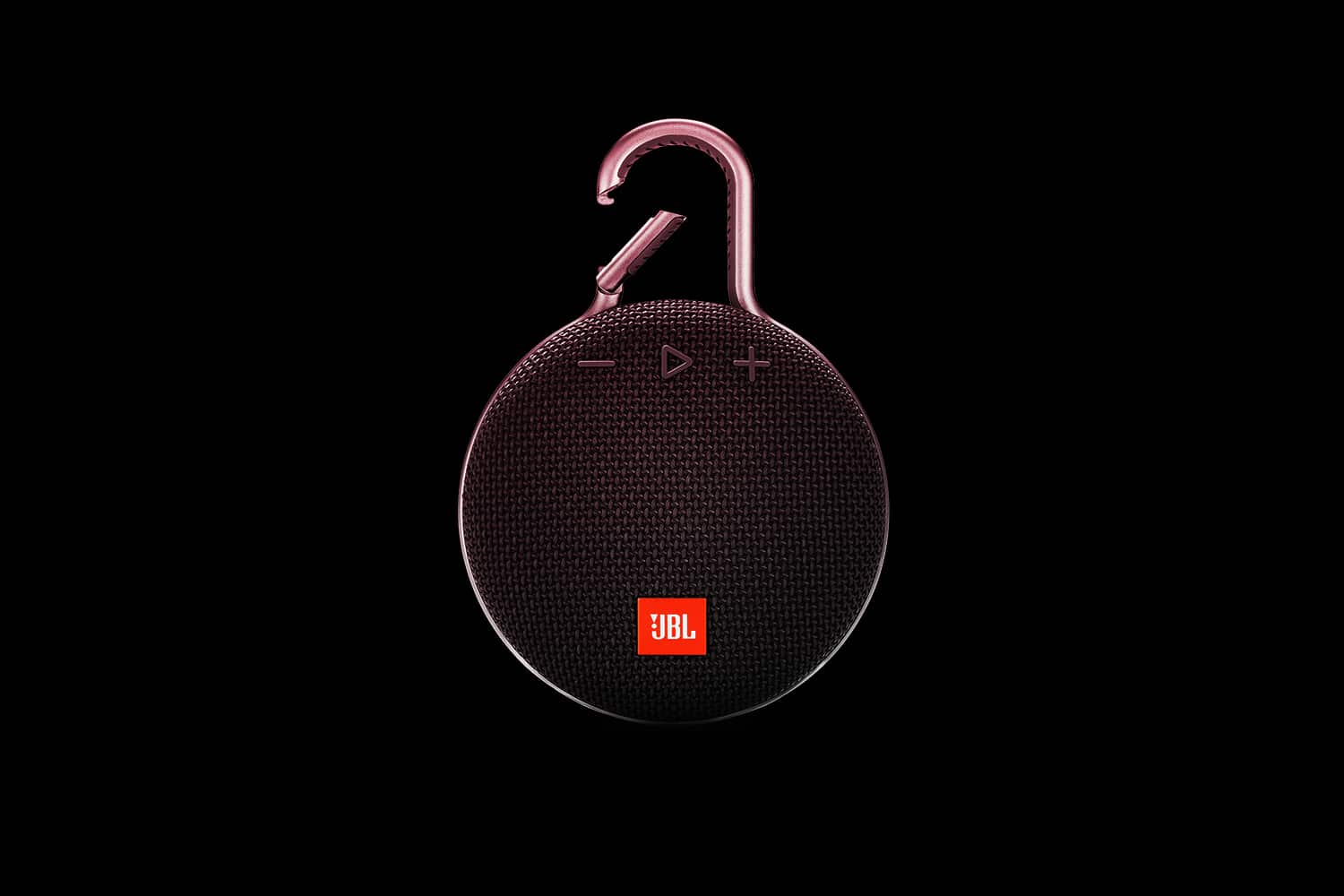 There's a reason that JBL speakers are so popular.
These speakers are built to last, delivering exceptional sound quality in products that are as rugged and durable as they are stylish and convenient.
While the larger Bluetooth speakers in the JBL line bring the bass with party-ready lighting and unbelievable volume, the smaller portable devices give you amazing audio that you can throw into any backpack and take with you on the move.
The JBL Clip 3 is the latest in a selection of miniature Bluetooth speakers from JBL that are perfect for people who live life on the go.
Following on from the Clip 2 (and very similar in terms of style), the Clip 3 is an affordable, lightweight, and surprisingly effective piece of technology.
If you're looking for a full sound-system that clips easily onto your backpack, read on for our full JBL Clip 3 review.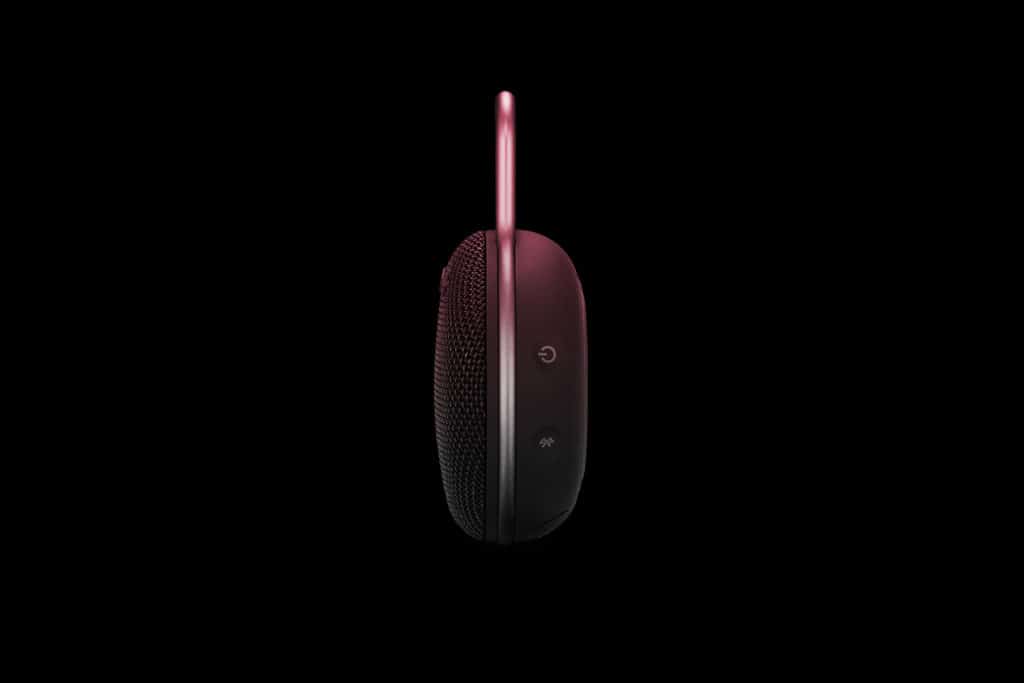 JBL Clip 3 review: Design and size
The JBL 3 is a tiny hockey-puck shaped device that's similar in style to the Amazon Echo Dot.
It's available in a variety of colours, so you can choose a Clip that's perfectly suited to your style or personality. We particularly like the eye-catching "sand" colour, which is sort of like a muted champagne tone.
Although there aren't any lighting features like you get with the JBL Partybox, or extra components to grab your attention, the JBL Clip isn't meant to be the centerpiece of your living room. It's designed to be that convenient audio tool that you can keep with you all of the time.
JBL supports that flexibility with the presence of a rugged metal clip, which allows you to attach your speaker to anything from your belt-loop on your jeans, to the strap of your bag.
You don't have to clip the device to something for it to work – of course. This speaker will perform just as well laid flat on its back. It even delivers amazing sounds during rainy days, or pool-side excursions, thanks to an IPX7 waterproof rating.
The main buttons you'll notice on the JBL Clip 3 are the play buttons, plus and minus volume options. These allow you to skip through tracks and manage playback.
However, you can also use the speakerphone technology to access voice-activated assistants too. That microphone will also allow you to take calls through your speaker if you're on the move and you can't grab your phone.
JBL Clip 3 specs:
Size: 11 x 5.5 x 17 cm
Weight: 222 grams
Waterproof: IPX7
Output power: 3.3 watts
Connection: Bluetooth
Battery power: 10 hours
Speakerphone access
Hands-free audio assistant
JBL bass radiator
JBL Connect+
JBL Clip 3 review: Features
Compared to some of the other products in the JBL portfolio, the JBL Clip 3 is pretty simple. There are no "party mode" options that allow you to create a light-show from your device.
You can't plug a microphone into the system and use it as an amplifier. Even the extra features that are built into the system, like the speakerphone mic, are pretty basic.
Although you can maintain pretty clear conference calls, and control an audio assistant using the microphone, you probably won't get the best recorded memos if you're trying to record a podcast or other valuable information on the move.
However, when you consider the fact that you're getting an IPX7 waterproof portable speaker for less than $50, it's easier to appreciate how much this little device actually offers.
There's a dual port charging hub, so you can connect your phone to your speaker and borrow some juice if you're running low. The innovative design is extra-rugged, protecting the interior workings of the product from everything from knocks to water and sand.
What's more, you get a full 10 hours of battery life – which is pretty impressive.
There's even Connect+ included with this device, which means that you can press a single button and link your JBL Clip 3 to dozens of other JBL products.
Features include:
Durable carabiner clip for portability
IPX7 waterproof rating
Dual USB charging hub
Built-in noise cancellation for speakerphone
Audio assistant access
Ultra-rugged exterior
10-hour rechargeable battery
Connect+ for linking to other devices
Excellent Bluetooth connectivity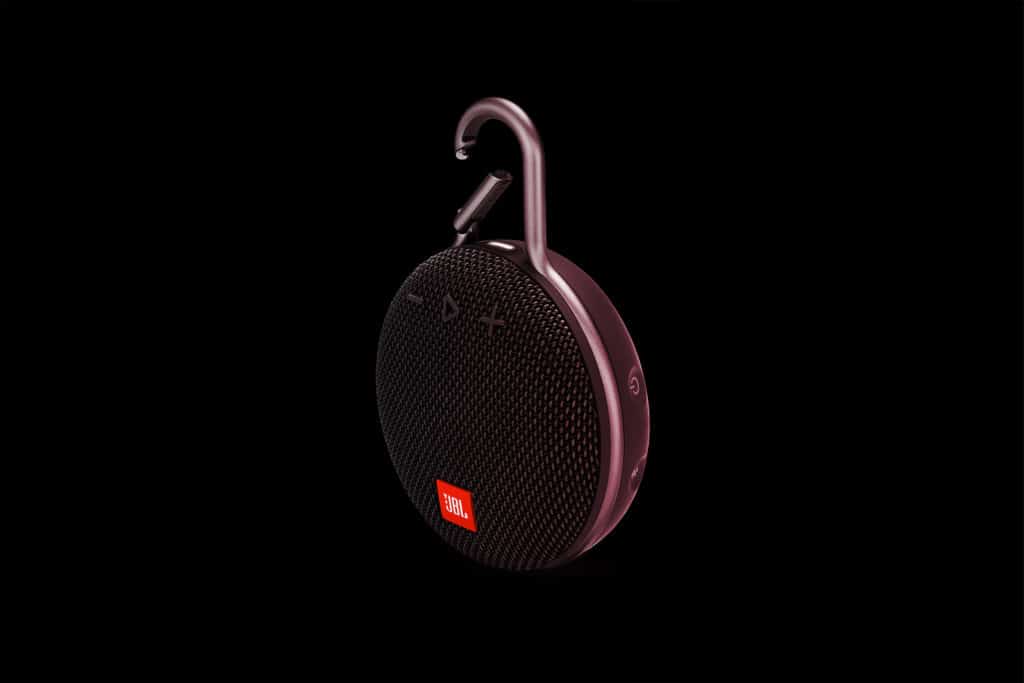 JBL Clip 3 review: Connectivity
Although JBL is gradually improving as a company when it comes to connectivity strength and performance, the Clip isn't exactly on the cutting edge of Bluetooth. You won't find any of the leading high-quality streaming codecs in this device.
However, a basic solution for connectivity shouldn't be too much of an issue for most people shopping for portable Bluetooth speakers at this price point.
The JBL Clip 3 speaker does come with Bluetooth 4.1 which means that you should be able to connect your phone at a range of up to 30 feet.
Another nice touch is that this tiny speaker is also smart assistant enabled. That's something that you wouldn't usually find in a device that's this cheap.
The extra assistant connectivity means that you can control your tracks while you're hiking without having to turn around and unclip your speaker from your bag.
If you're looking for something that's intuitive and convenient for the man or woman on the go, then this is one of the best products you're going to find for such a low price.
JBL Clip 3 review: Performance
The sound quality of the JBL Clip 3 is pretty similar to what we've seen in the previous versions.
If you've listened to portable JBL speakers in the past, then you'll know you can get a pretty decent response from the low bass levels and mid-ranges. Vocals and instruments come through crisp and clear.
However, the speaker can struggle a little more with music that has a lot going on at once.
There's not as much an obvious bass boost built into the sound on the JBL Clip 3 as you get with some of the other more recent devices from JBL. However, we didn't consider that to be too much of a problem for such a small portable speaker.
Additionally, although the JBL Clip 3 speaker is unlikely to fill a full house with sound on top volume, it's still pretty loud for such a small device.
Combine that with the simplicity of an easy-to-use product that only has a few buttons to press, and you've got a fantastic no-brainer device for portable functionality.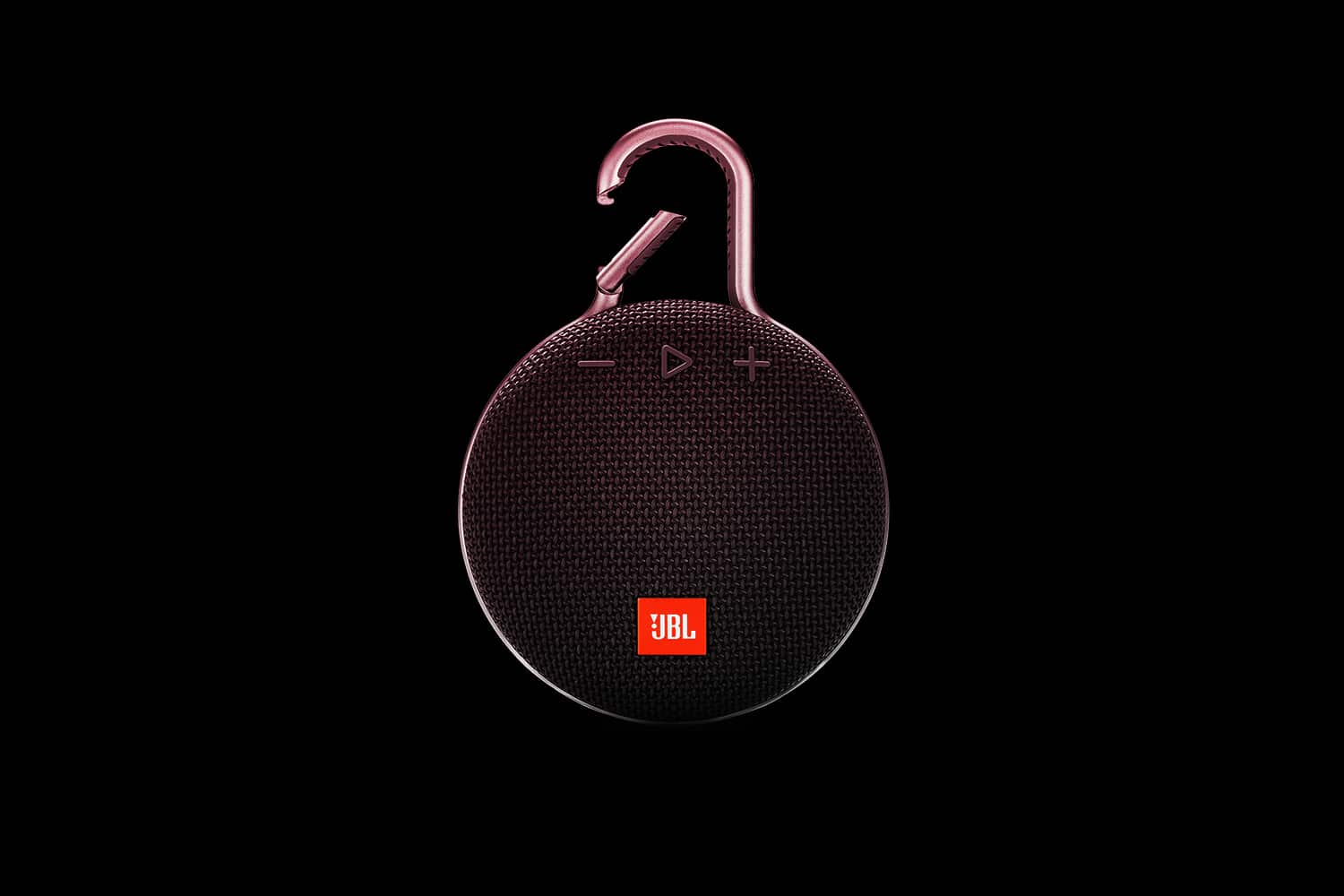 JBL Clip 3 review: Verdict
Ultimately, the JBL Clip 3 is one of the best portable speakers on the market for those who like to stay outside and active.

It might be the best speaker that we've ever encountered for hikers and climbers that like to listen to music as they exercise, thanks to its secure clip and its fantastic durability.

Just don't expect to be the life at the party at the beach with this device. There are some limitations to what it can accomplish.
Good
Durable and ruggedised design
IPX7 waterproof rating
Excellent connection strength
Good vocal and instrument quality
Strong carabiner
Portable design
Fantastic for audio control
Speakerphone is pretty good
Affordable price point
Bad
Lacks some extra bass
Not the best streaming codecs
Limited volume