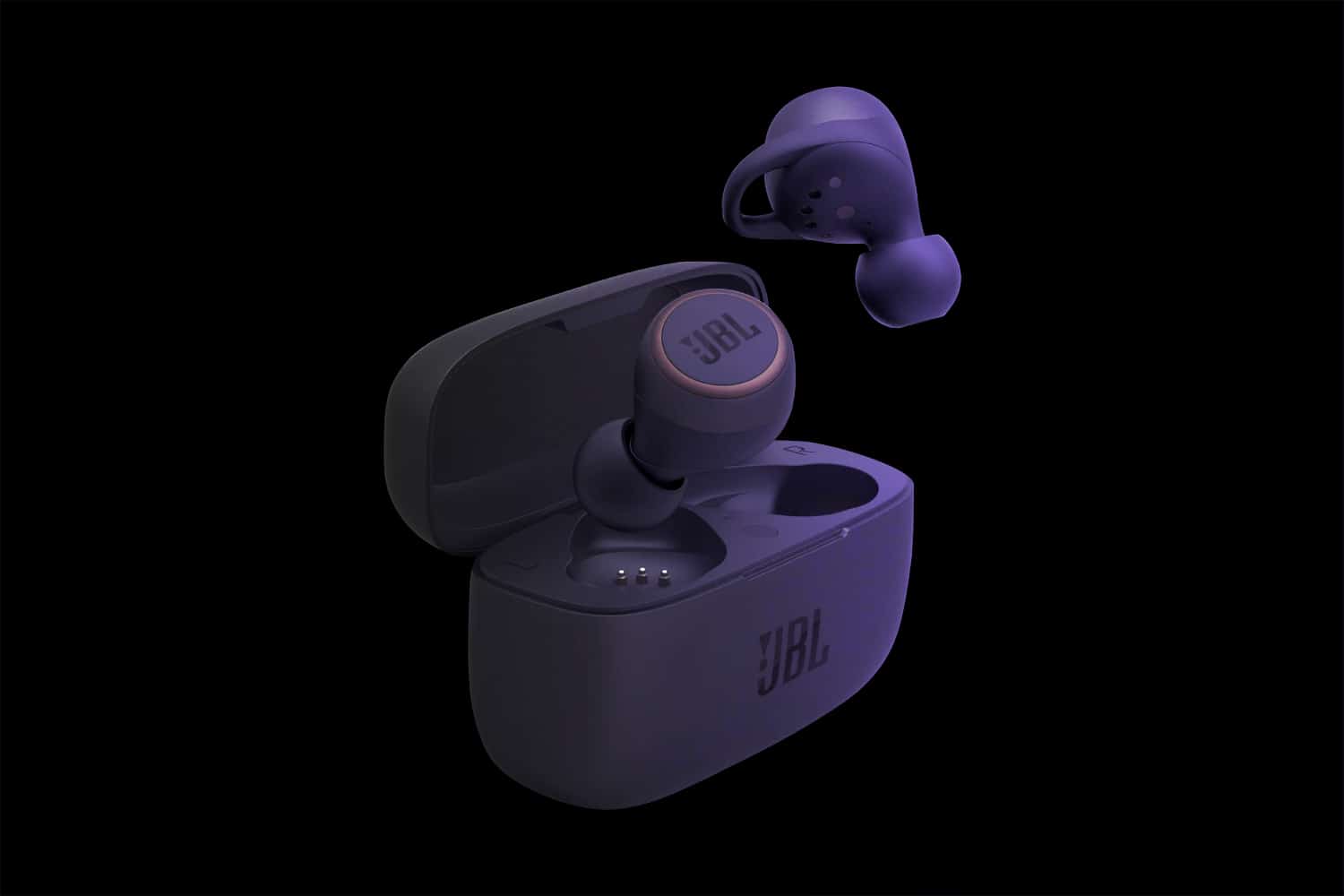 JBL is a market leader in the creation of advanced audio technology.
Over the years, we've seen the company dabble in everything from the JBL Xtreme speaker to a wide selection of portable devices intended for on-the-go audio.
While many of JBL's biggest-selling products belong to the speaker realm, the company is also making a significant impact in the headphone arena too. The JBL wireless earbuds come in a variety of shapes and sizes.
However, today, we're going to be looking at the JBL Live 300 TWS.
The JBL Live 300 earbuds are perfect for use on-the-go, at the gym, or home. These earphones come with Google Assistant and Amazon Alexa built-in, along with JBL's exceptional bass-focused audio performance.
Let's take a closer look behind the scenes at these earphones.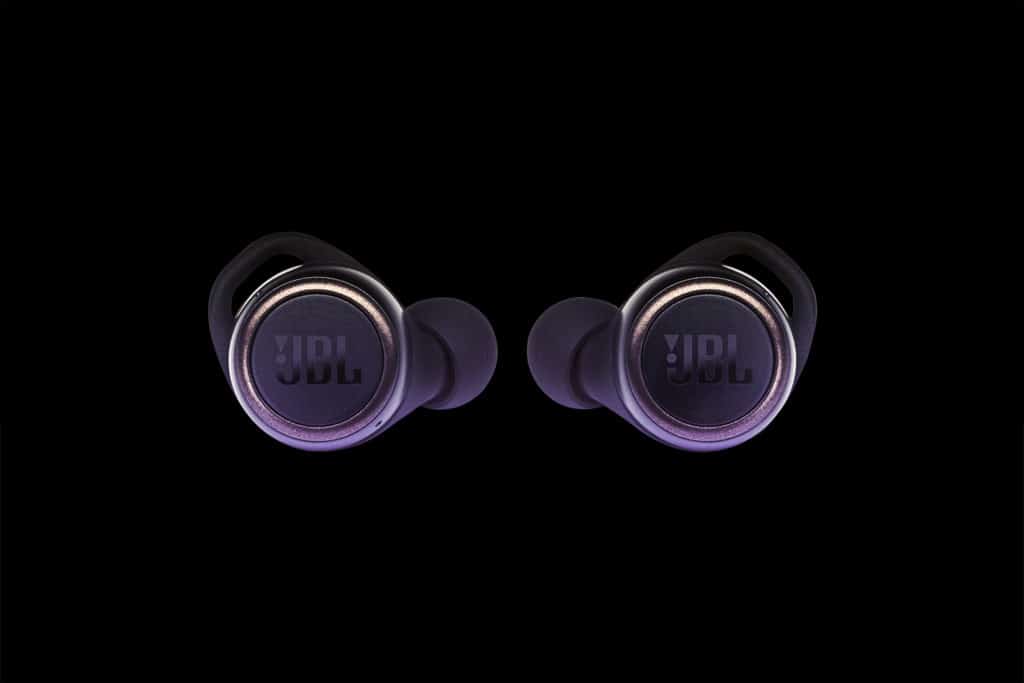 JBL Live 300TWS review: Design and size
Available in a funky selection of stunning colors, the JBL Live 300TWS earbuds are a standard size for most wireless earbuds. The earphones come set in a fairly compact charging case, with separate ear tips and ear fins to provide a secure and reliable fit.
Within the earphone, you'll find 5.6mm drivers, providing a decent frequency range of 20Hz to 20kHz. The earphones are also compatible with Bluetooth 5.0, although you don't get any access to AptX codecs unfortunately.
Thanks to an IPX5 rating, the JBL Live earphones are great at withstanding exposure to all of the elements. These earphones can handle everything from light rain to the occasional splash and sweaty workout.
Like many earbud options on the market, these come with touch-sensitive control panels. Each earpiece handles different tasks, so you have more control at your fingertips.
While the left ear handles your smart assistant, or turns on notification announcements, the right ear handles controls like playback, skipping a track, and even navigating through a track. You can tap and hold the earphone to activate voice assistant here too.
JBL Live 300TWS review: Features
It's difficult to say too much about the JBL wireless earbuds (300TWS) from a design perspective. These earphones look similar to most wireless earbuds, and they're just as comfortable too.
However, some extra features make the Live earbuds more compelling for their price.
For instance, you get a 10-band EQ control system included in the JBL app, and you can create your own sounds depending on your needs.
There's also the option to experiment with things like Ambient Aware mode, so you can ensure you stay informed about what's going on around you.
In the JBL settings menu, you can fine-tune various additional features like play/pause automation, find my buds, and more. There's also the option to assign your voice assistant.
Of course, there's more to the functionality of these earphones than just their app.
The JBL Live earbuds come with up to 20 hours of combined playback, or 6 hours on a single charge. You also get a microphone for hands-free stereo calling, and a sweat and water-resistant construction to give you extra peace of mind.
For a price of around $120, features include:
Lightweight and compact design
Ambient aware and talk through performance
Up to 20 hours of battery life
Charging case included
Bluetooth 5.0 streaming
Stereo calls
Extra-long battery life
Sweat and water resistance (IPX5)
Voice assistant access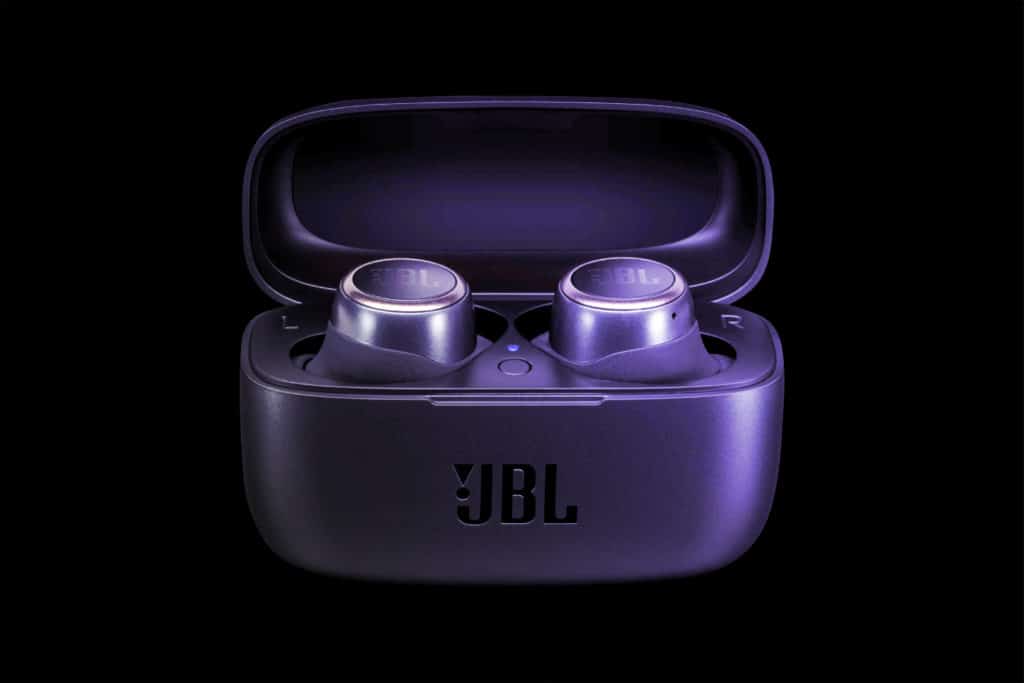 JBL Live 300TWS review: Connectivity
As mentioned above, the JBL Live 300 earphones benefit from Bluetooth 5.0. At the time of writing, that's the fastest Bluetooth connection you can get. There's no access to advanced latency-free technology like AptX, but in general, connection experiences are great.
Your wireless earphones will automatically start searching for devices to pair with the moment that you remove them from your case.
Returning the earphones to the charging case takes them out of pairing mode and causes them to switch off. If a wireless connection exists, you can tap on the right earphone to activate a connection.
The connectivity elements of the JBL Live 300 earbuds also include integration of Google Assistant and Amazon Alexa. On top of that, the free JBL headphones app comes with extensive personalization options to transform your EQ too.
We would have liked to see some advanced codecs with these earphones, but at least it's easy to pair.
JBL Live 300TWS review: Performance
So, how do the JBL LIVE 300 earphones perform in terms of audio and music quality? On track with heavy sub-bass content, the earphones have got a massive punch to them.
This isn't surprising if you're a fan of JBL audio already, as the bass is usually quite well defined. There's a lot of low-frequency response here, even at low volumes.
The good news is that although the bass is heavy, it's not overwhelming. Even at higher volumes you won't have to worry about anything drowning your music. The mids and high levels still have plenty of clarity, so things aren't too heavily angled in one direction.
Since these are JBL wireless earbuds, rather than headphones, the sound stage is a little tight, but not to an annoying or unappealing degree. Plus, it's nice to have the freedom to adjust elements of your sound experience with the JBL app.
It's not always possible to access EQ functionality when you're using a pair of robust wireless earbuds at a mid-level price.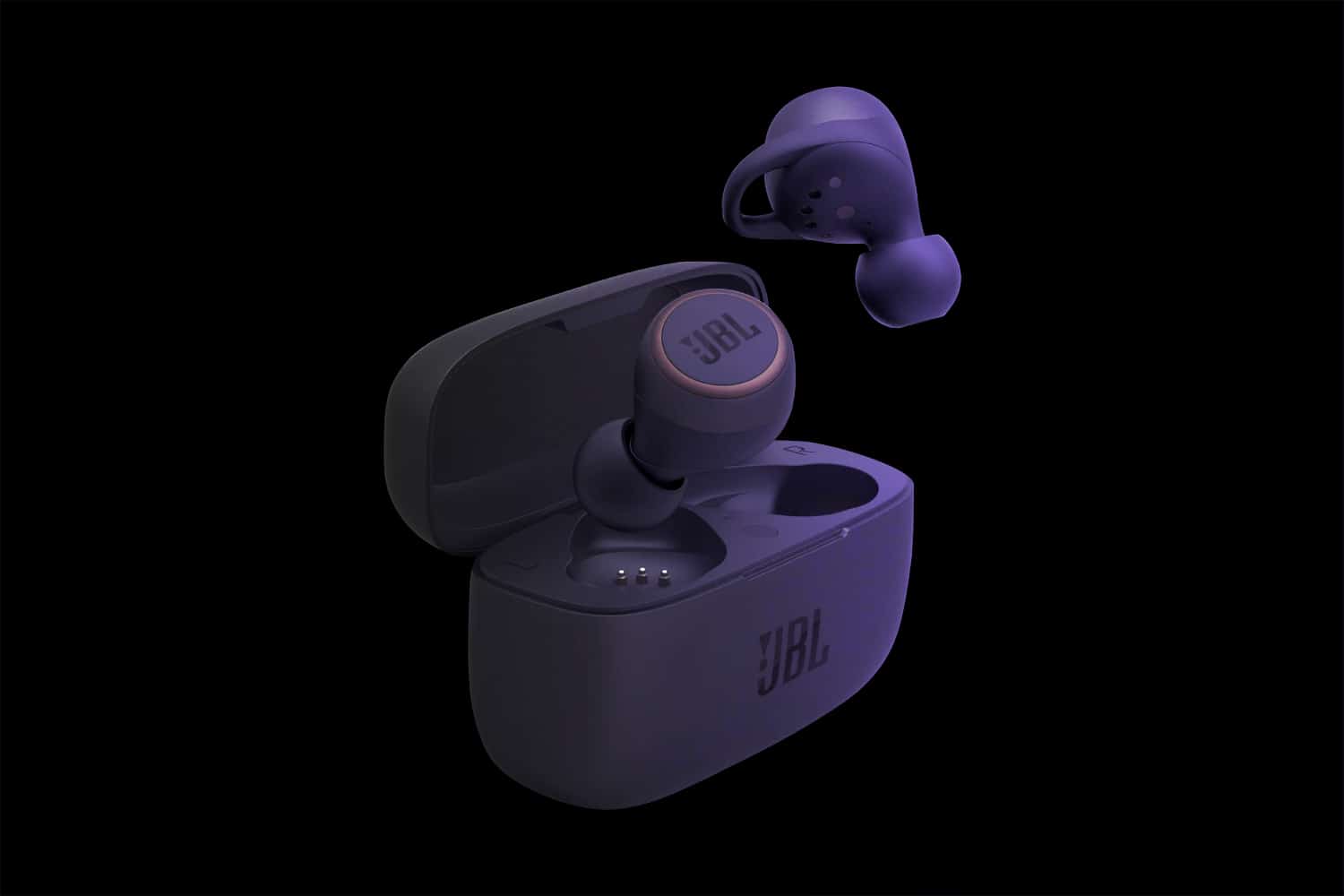 JBL Live 300TWS review: Verdict
We were delighted with the fantastic high-quality bass and powerful performance of the JBL Live 300 TWS earphones. These earbuds might not change your life with extra features like advanced audio codecs and sound cancellation, but they're a particularly good purchase for what you get.

If you're looking for wireless earbuds that are both reliable and technically refined, JBL has you covered.

Access to extra features like the ambient aware option, and the app on your smartphone for EQ management make the JBL wireless earbuds even more exciting. It's a shame that we're still just missing a few extra features.
Good
Attractive and simple design
Lightweight and comfortable
Decent enough battery life
Quick charge functionality
Good highly-defined bass
App connection with EQ control
Bluetooth 5.0
Great smart assistant integration
Ambient aware and Talkthru functionality
Bad
Touch controls can pick up swipes too easily
No advanced Bluetooth codecs
Limited sound stage