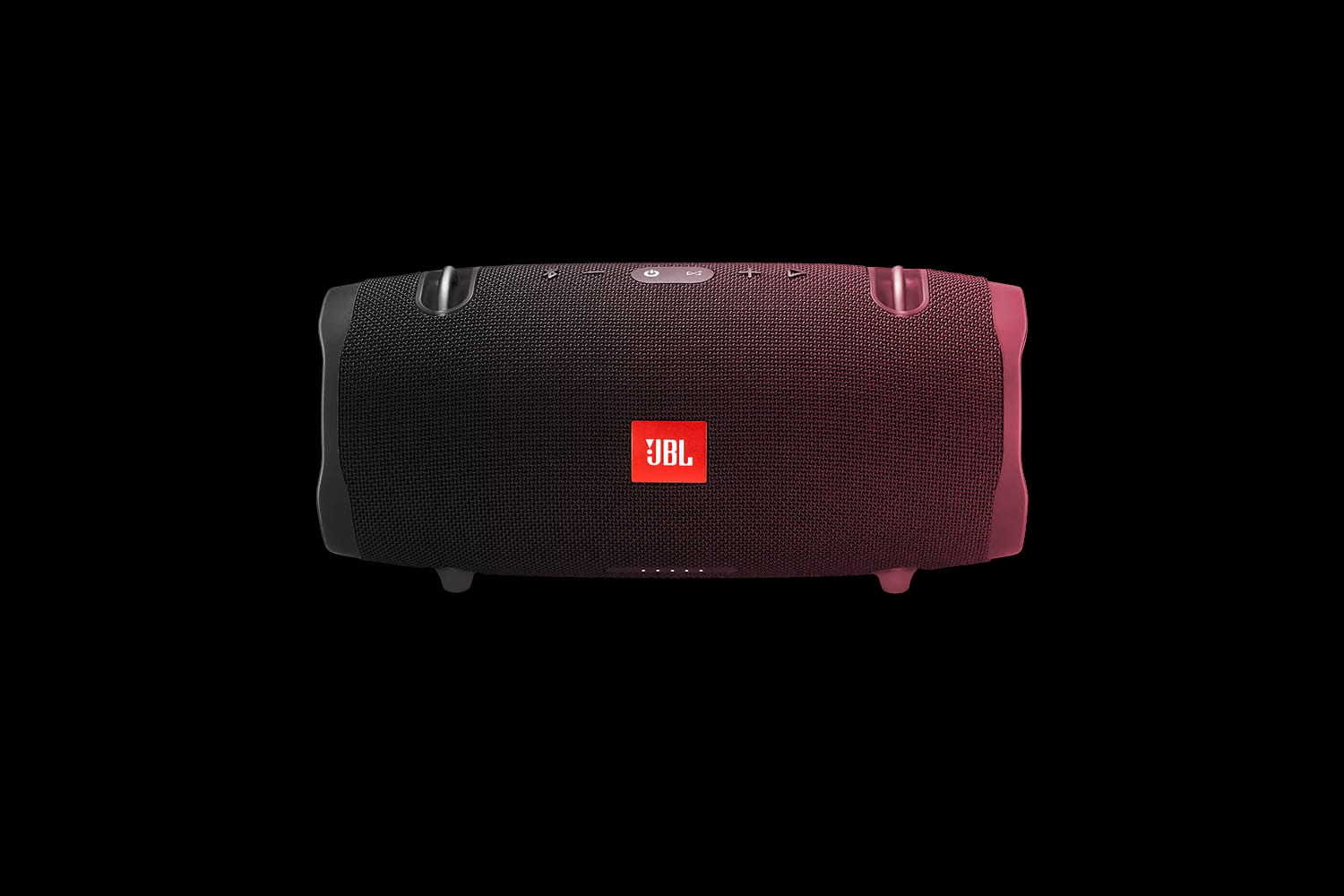 If you're familiar with the JBL brand, you'll know that this company is no stranger to delivering sensational Bluetooth speakers.
The JBL Bluetooth range stands out for being rugged, portable, and brimming with extra features to enhance your listening experience.
Over the years, JBL has built an immensely powerful collection of Bluetooth speakers to explore, from tiny devices like the JBL clip to big boombox options like the Partybox.
The aptly named JBL Xtreme 2 is a relatively chunky, but still portable device that can deliver amazing bass response and lots of volume.
Like many of the items in the JBL roster, the Xtreme 2 benefits from being completely waterproof, and excellent for withstanding knocks and scrapes.
Although the JBL Xtreme 2 might not be the cheapest product on the market, it's got a lot to offer for its hefty price tag.
Read on to find out more.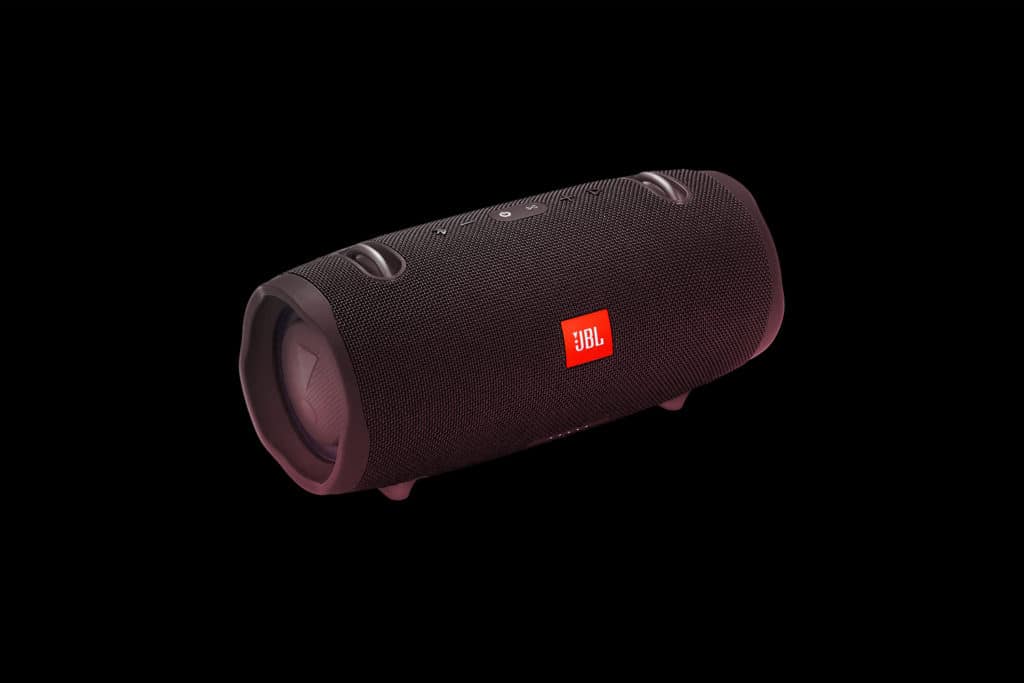 JBL Xtreme 2 review: Design and size
Let's start with how this JBL Bluetooth speaker looks.
At first glance, it seems like something you'd be carrying with you on some sort of army mission, with its robust carrying strap and it's bulging cylindrical shape. There are a range of colors to choose from, including a deep forest green and an eye-catching blue.
Rubber feet on the bottom panel of the speaker stop it from rolling around when placed on a table or otherwise flat surface. What's more, the majority of the product is covered in a grille that allows for exceptional high-fidelity sound.
The JBL Xtreme 2 is heavy for a portable speaker, weighing around 2.39kg. You're not going to be able to throw this device in a backpack, but you could potentially strap it to your back briefly.
The IPX7 rating also means that you don't need to worry too much about being exposed to rain.
Aside from being durable, the JBL Xtreme 2 is also amazingly simple to use, with tactile buttons that allow you to control the volume, pair to a device, and sync to multiple other speakers with Connect+.
One slight downside is that there doesn't appear to be any buttons for controlling your track-list, but that's unlikely to be too much of an issue when you can just use your phone.
JBL Xtreme 2 specs:
Size: 28.8 x 13.2 x 13.6 cm
Weight: 2.39 kg
Lithium polymer battery (15 hours)
Dual USB charging port
Fully IPX7 waterproofing
Wireless Bluetooth streaming
Connect+ access
Power mode 2 x 20 W
Multiple color options
Quick start guide included
1 durable strap included
JBL Xtreme 2 review: Features
Designed to deliver bold sound in a compact package, the JBL Xtreme 2 wireless speaker is fantastic for people on the go. You can connect your device wirelessly and play your favourite music in seconds, plus Connect+ ensures that you can link up to 100 other speakers too.
Offering an excellent combination of durability and performance, the JBL Xtreme 2 even comes with its own inbuilt microphone. This means that you can easily take speakerphone calls when you need to talk to someone hands-free.
Additionally, there's an available JBL Connect app for free where you can download upgrades and assign voice assistant controls too.
Holding the play button on the speaker automatically summons the voice assistant of your choice, to make controlling your audio even easier.
The JBL Xtreme 2 speaker also comes with a relatively robust battery life of around 15 hours, but your results are likely to vary here depending on whether you're using things like a smart speaker or charging your product.
Available for around $250, the JBL Xtreme 2 isn't the cheapest item around, but it has a lot of great features like:
Excellent bass boost
Fantastic 10,000 mAh rechargeable battery
15 hours battery life
Fully waterproof IPX7 rating
Wireless streaming for up to 2 devices
Included carry strap
Excellent high-quality stereo sound
App for EQ management
Smart speaker access
Connect+ syncing
Speakerphone with mic for hands-free access
In many ways, the JBL Xtreme 2 shares many of the same features as the JBL Boombox, though it does have a slightly lower battery life.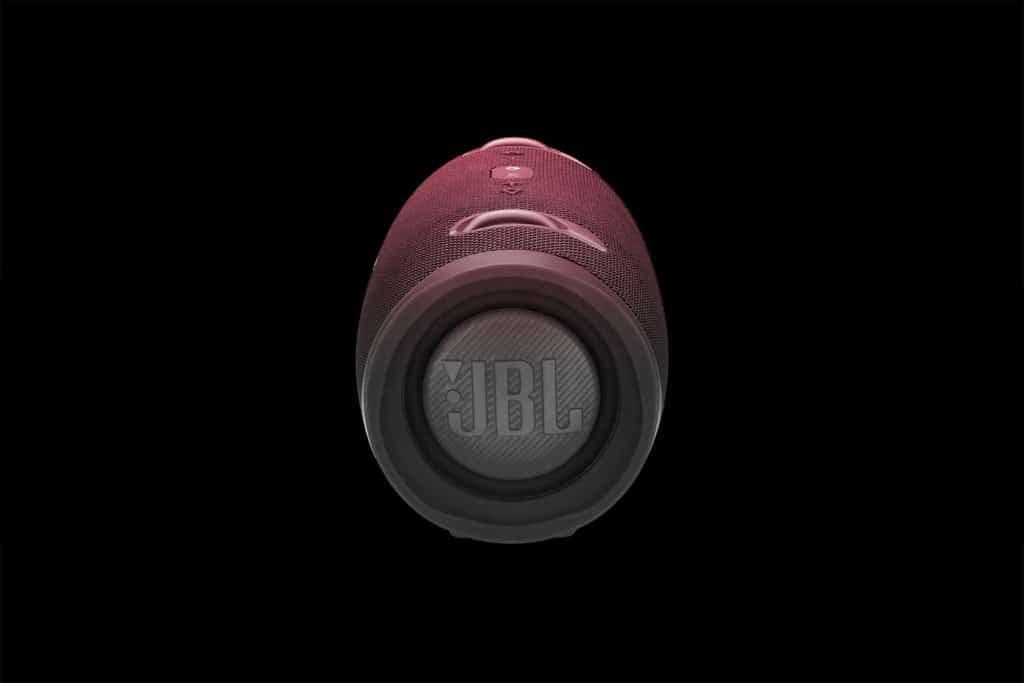 JBL Xtreme 2 review: Connectivity
The JBL family of Bluetooth products always seems to get Connectivity right. In the case of the JBL Xtreme 2 specs, you can expect Bluetooth 4.2 connectivity.
That means that you can enjoy a range of about 30 feet without noticing too much stuttering in your connection. Unfortunately, there's no advanced codec access for things like AptX.
On the plus side, pairing your Bluetooth devices should be a breeze, and you won't have any problems with linking other speakers too.
The dedicated Connect+ function means that you can connect your speaker to as many other speakers as you like – up to 100. Doing this will sync your music up perfectly, which is great if you're looking for a room-filling stereo sound.
Connections on the back of the speaker also help you to upgrade your listening experience with an aux input in case you want a wired connection.
There's a separate micro USB port for firmware updates too, which seems weird considering most updates can be managed through your app with a paired device.
Probably one of the most exciting things about the JBL Xtreme 2 speaker's approach to connectivity is that you can also unlock voice activation.
Once your speaker is connected to the free app, you can automatically start interacting with Siri or Google assistant.
JBL Xtreme 2 review: Performance
Sound-wide, the JBL Xtreme 2 is a fantastic machine with lots of volume and depth to offer. This high-quality portable speaker sounds better than it should for such a small device, with excellent bass refinement and plenty of balance.
It's one of the more powerful mid-priced speakers around today, with deeply integrated tools to enhance bass performance.
On the downside, if you are a true bass lover, you might find that this product isn't quite as Xtreme as you might have expected, as it doesn't measure up to products like the Boombox, for instance. That doesn't mean that the sound is bad, however.
For a relatively affordable and high-volume product, the sound is definitely worth listening to. The treble is exceptionally smooth, and the mids still have plenty of texture.
The combination of the passive radiators, 2 20mm drivers, and two 2.75 inch sub woofers creates a great room-filling experience.
All that, and everything is easy to use too. That means you don't have to spend forever searching through an instruction manual.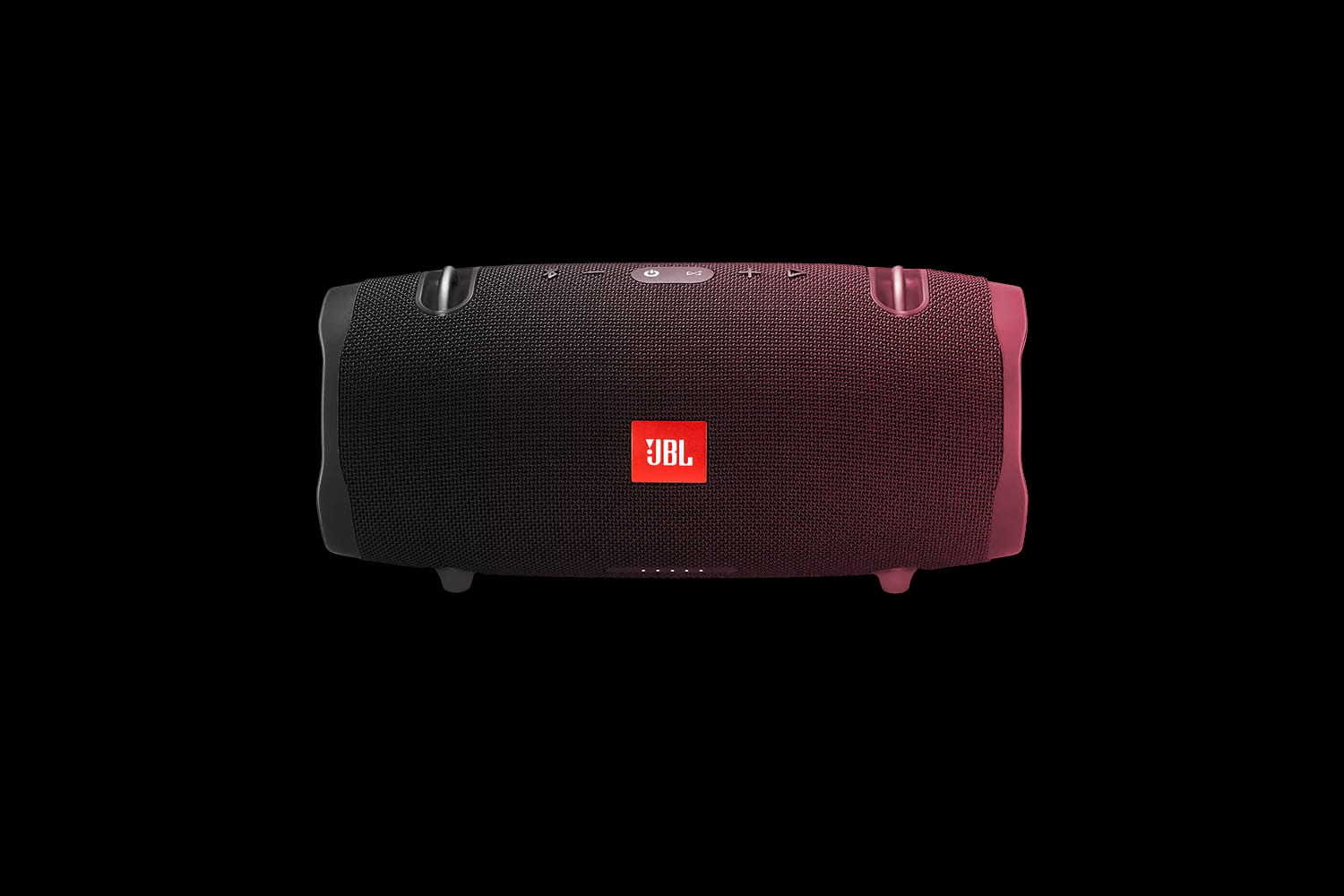 JBL Xtreme 2 review: Verdict
A fantastic, high-performance Bluetooth speaker that's great for portable use, the JBL Xtreme 2 has plenty to offer. This is a device that looks and sounds great, with the kind of sound performance you might expect from a much more complex and expensive product.

It's not the most extreme product that we've ever heard bass wise, and it's weird that there aren't any controls to manage skipping tracks – but those things aren't deal-breakers. Overall, this is a great item for any music lover.
Good
Excellent sound quality at all levels
Good battery life
Strong connectivity
Fantastic Connect+ performance
App built-in for control
Smart speaker access
Good microphone quality for hands-free calls
USB output for charging your devices
IPX7 waterproofing
Relatively portable
Bad
Quite chunky compared to other products
No track skipping buttons
Quite a high price tag
Not the biggest bass boost