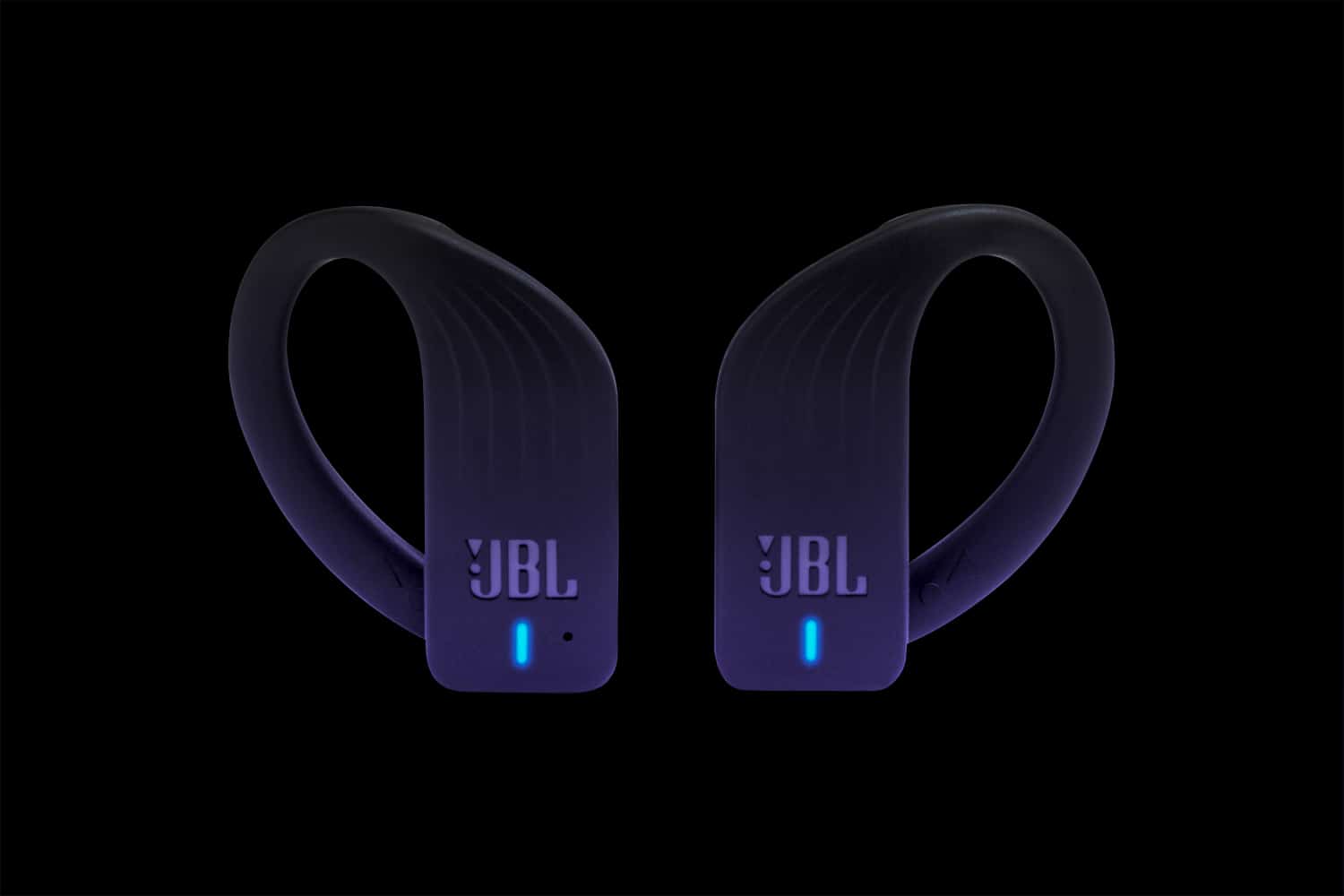 The JBL brand is popular for a reason – it's one of the most versatile audio companies on the market.
These days, you can rely on JBL to dish out everything from powerful portable speakers to pocket-sized Bluetooth devices.
JBL also has a decent foothold in the headphone market.
As the technology available in your headphones continues to evolve, the JBL team are keen to stay on the cutting edge, offering new features like active noise cancellation and smart assistant access.
One area that JBL is particularly proficient in is the space for true wireless earbuds.
The JBL Endurance peak earphones are a set of wireless earbuds specifically intended for life on the move. If you're sick of in-ear headphones that always fall out mid-workout, this is the product for you.
The JBL Endurance line promises stability and great sound, even when you're exercising.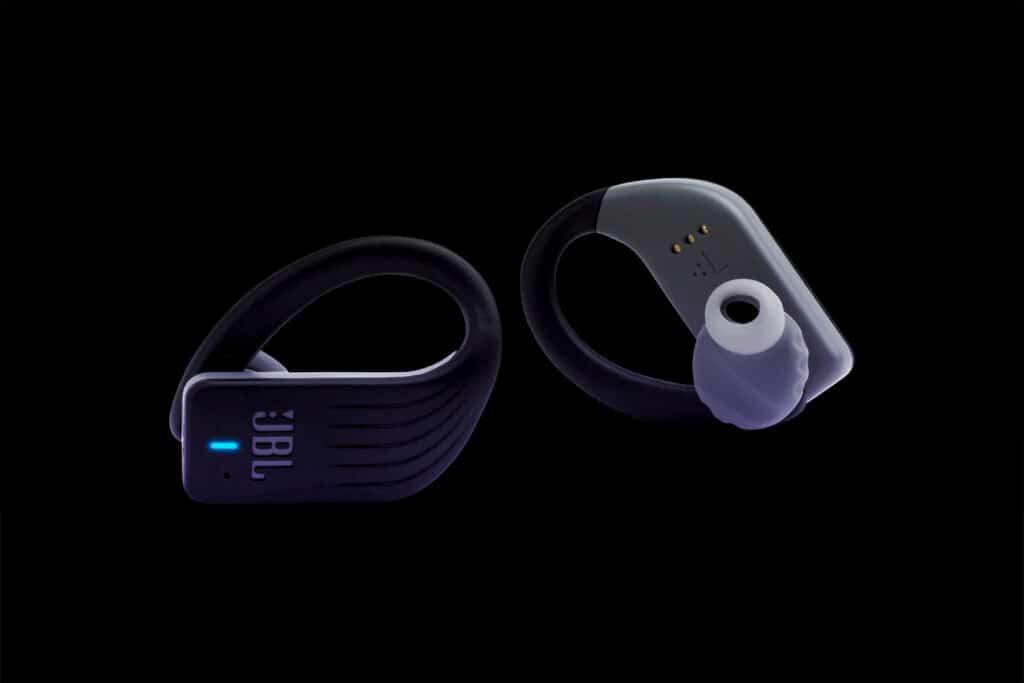 JBL Endurance Peak review: Design and size
Most true wireless earphones are great for listening to music on the train or at work. However, they're not much good when exposed to constant jiggling or movement. In-ear headphones struggle to offer the perfect balance between a comfortable and secure fit.
JBL created the Endurance Peak earphones to combat this problem. Unlike most wireless earphones, these earbuds come with in-built ear hooks, designed to ensure that your earphones remain sitting neatly within your ears for longer.
Available in a wide collection of colors, the Endurance Peak earbuds suit a variety of styles, while delivering excellent comfort. You even get a matching case with charging functionality built-in.
The right earbud has a little more going on under the hood than the left, with access to music playback, call control, and rewind or fast-forward.
While you do need to memorize touch controls, it's nice to be able to handle your earphones without having to reach for your smartphone. The JBL Endurance earphones come with a variety of earbud options, so you can choose the size that fits best for you.
Plus, every aspect of these earphones, from the fin, through to the control section, feels robust and high-quality.
The biggest issue we have from a design perspective isn't with the earphones – but with the charging case, which has a micro USB port, instead of USB-C.
JBL Endurance Peak review: Features
The "Powerhook" feature on the JBL Endurance Peak earphones is probably the most eye-catching element for modern customers – but it's far from the only thing these earbuds have going for them.
JBL's truly wireless earphones support up to 28 hours of playback, with a little help from your charging case. This breaks down to four hours of playback at a time.
The TwistLock and FlexSoft technologies in the JBL Peak Endurance earphones promise that you'll have a lightweight and comfortable experience whenever you're listening to your favorite tunes.
The PowerHook function also automatically turns your power on and off when you apply or remove your buds. That's a handy extra feature.
If you're the kind of person who likes listening to music when you work out, the JBL Endurance Peak earphones are a delight – acting as some of the most comfortable and secure options on the market.
They also have an IPX7 waterproof rating. That means that you don't need to worry about hiding your earphones when it starts to rain.
Even the case charging functionality is great – with ten minutes in the case giving you up to an hour of instant playback.
For a price of around $120, features include:
High-quality JBL sound
True wireless performance
PowerHook technology
Convenient touch controls
28 hours of combined playback
10-minute quick charge
Waterproof to an IPX7 standard
Built-in microphone for hands-free talking
Multiple bud sizes to choose from
Mono and Stereo mode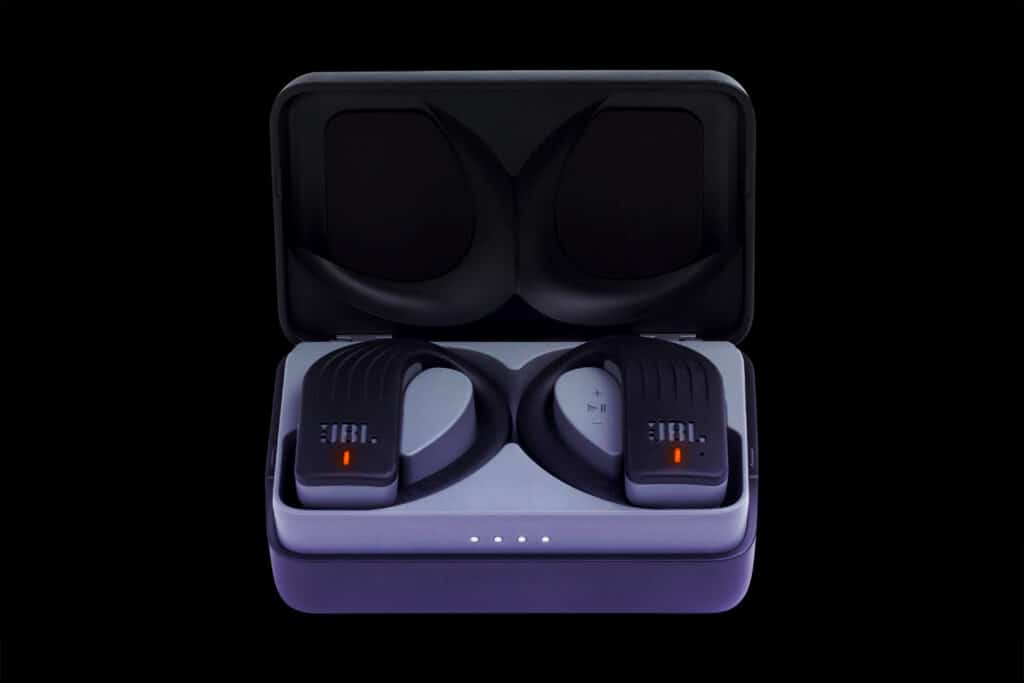 JBL Endurance Peak review: Connectivity
The Bluetooth support on the JBL Endurance Peak earphones could be better – but it isn't terrible. You get a Bluetooth 4.2 performance, which isn't the best on the market. It's still enough to ensure a stable connection with minimal drop-out issues.
The connection doesn't seem to include a link to your phone smart assistant, which is a strange thing to be missing in the current marketplace. Most products with a built-in microphone do offer access to smart assistants too. However, this might come in a future update.
Like most of the true wireless earphones specifically for workout routines, these earphones don't come with any advanced Bluetooth codecs. That means that if you like watching videos while you're on the elliptical, you might notice some slight audio-visual lag.
JBL Endurance Peak review: Performance
Sound quality is likely to be one of your biggest considerations when you're thinking about buying the JBL Endurance Peak earphones. Fortunately, JBL doesn't disappoint here.
One interesting feature is that users can switch between mono and stereo mode with their music, so you can ensure that you're always ready to listen to the world around you.
When you do have your music playing, it sounds clear and complete. There's no over-emphasis on bass, which is common with some JBL products. The harmonic and mid-level frequencies seem to get the most emphasis here, which means that you get a very realistic performance.
Unfortunately, there are no real isolation properties to keep distractions out – but that's common with in-ear earphones where manufacturers don't want to compromise on comfort. As an added bonus, the built-in microphone performs pretty well too.
You won't have the best intelligibility with this microphone, but you should be able to use it in a pinch to take notes on your phone or respond to a quick call.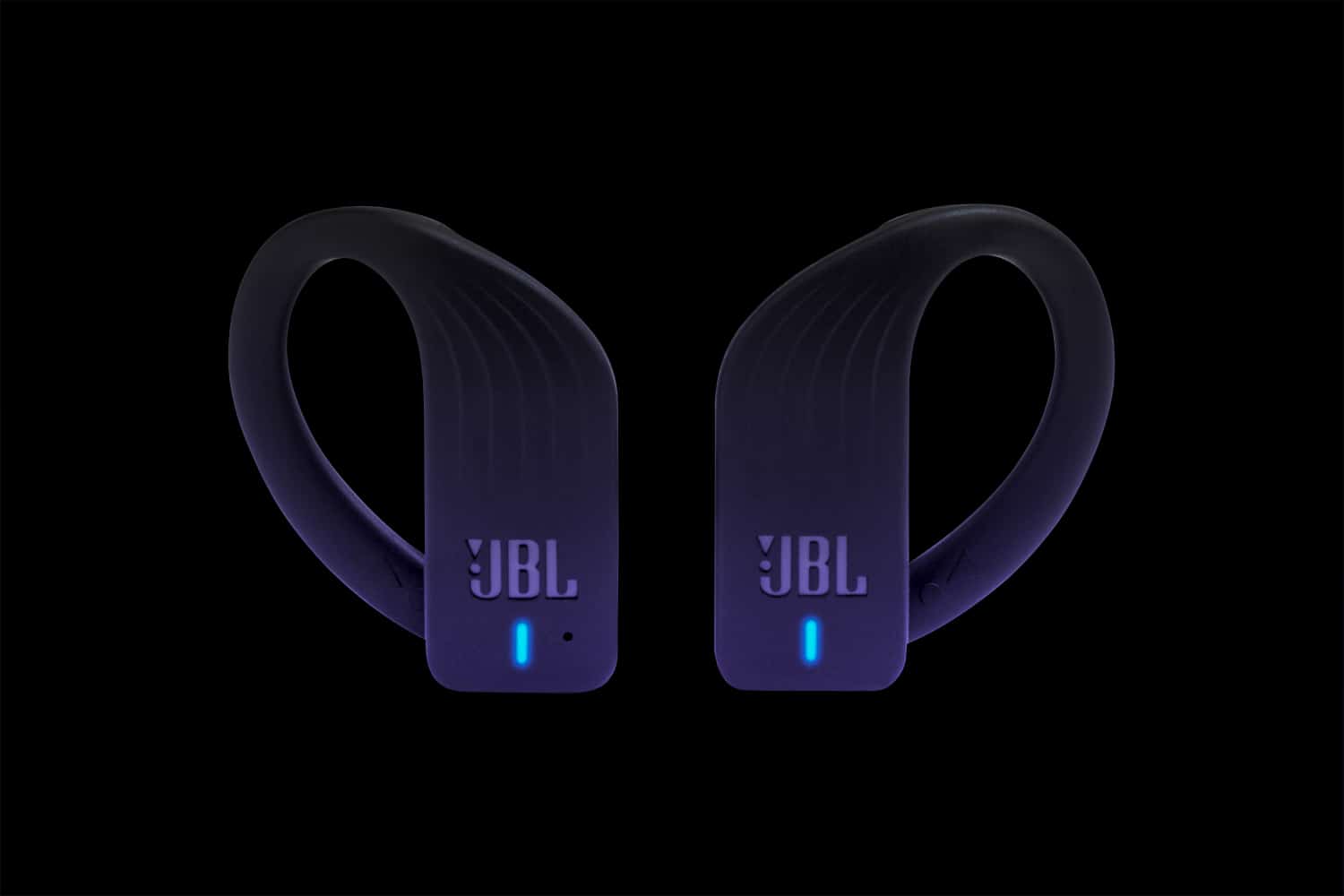 JBL Endurance Peak review: Verdict
The JBL Endurance Peak earphones deliver exceptional crisp highs and clear sounds in a workout environment – ideal for people who are always on the move. If you're searching for true wireless earphones that deliver a unique and practical design, then these are the earphones for you.

Add the IPX7 rating of the Endurance earphones into the mix, and you get a solid pair of exercise-focused earphones with a lot of value to offer. It's just a shame that there are a few advanced features missing, like smart assistant access, great Bluetooth codecs, and a better microphone.


Good
Excellent clear audio performance
IPX7 waterproof protection
Secure fit with multiple ear buds
Excellent for working out and exercise
Built-in microphone for hands-free calling
Intuitive touch controls
Mono or stereo listening
Beautiful finish in various colors
Good battery life with quick charge
Convenient carry case included
Bad
Not the best microphone performance
No advanced Bluetooth codecs
No smart assistant