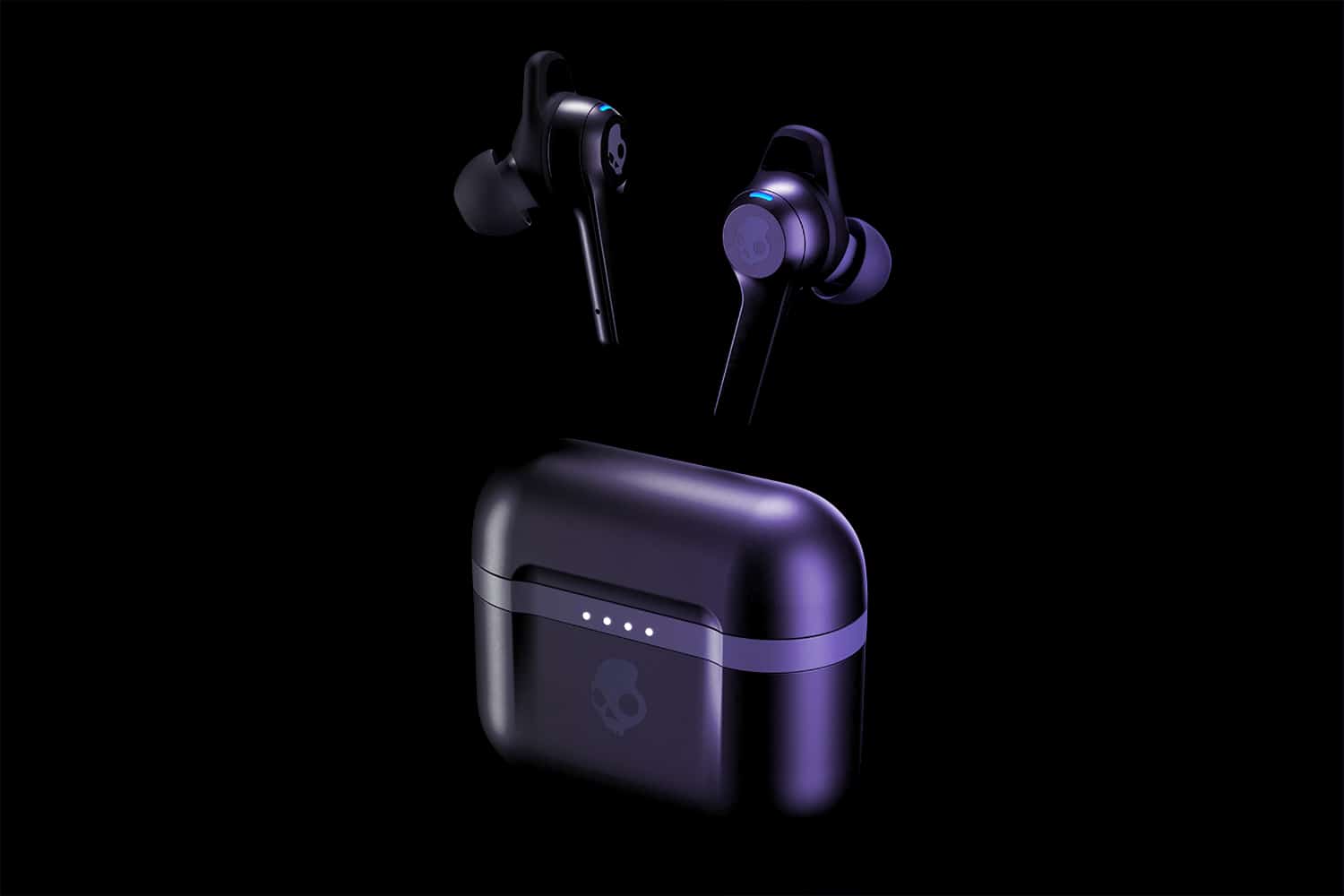 The Skullcandy brand is one that shows up frequently in discussions of some of the best budget audio providers. Over the decades, the alternative-style business has earned its space at the top of the marketplace.
Today, you can buy everything from standard wired in-ear headphones, to active noise cancelling headphones with an over-ear design.
One of the most exciting areas that Skullcandy has begun to explore in recent years, is the wireless earbud range. True wireless earbuds are exceedingly popular in a world where people want more freedom to move and explore.
The Skullcandy Indy Evo earbuds are one of four new wireless earphone options from the American audio manufacturer. These earphones are an evolution from the original Indy earbuds, which the company first released in 2019.
The latest version of the technology comes with a variety of tweaks, including Tile tracking, and improved battery life. Let's take a closer look.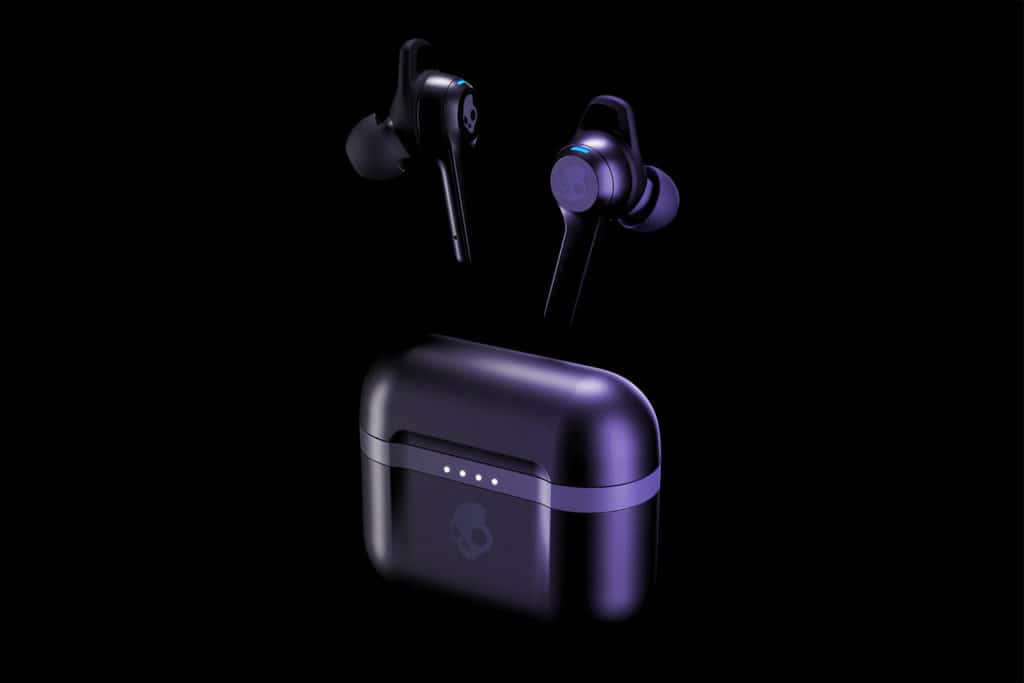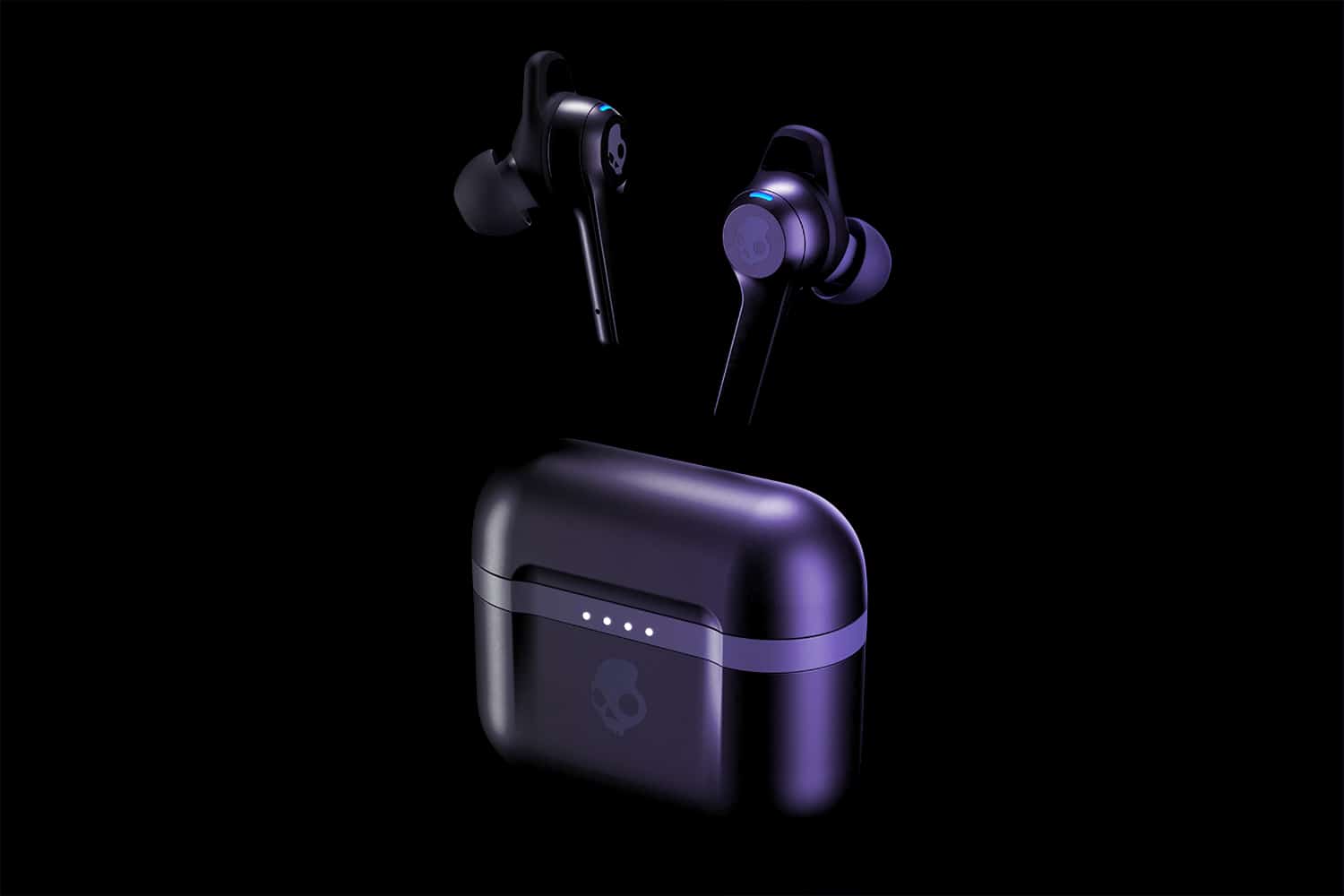 Skullcandy Indy Evo review: Design and size
As always, let's start with an assessment of how these wireless earbuds look. For a low price of less than $80, you get something pretty impressive.
These sweat, dust and water-resistant earphones are relatively stylish, similar in appearance to the Apple air pods that have gained so much attention over the years.
In the box, alongside your wireless ear buds, you also get a plastic charging case, a set of three ear tips, and two pairs of gels for stabilizing your buds in the outer parts of your ears.
That means they're less likely to fall out when you're running. The case and buds combined deliver around 30 hours of audio.
Although these earphones, like many from Skullcandy, are excessively plasticky, it's worth noting that some parts of them are actually more comfortable than a set of AirPods. The silicone ear tips, and stabilizer gels allow for a more custom fit – unlike most one-size-fits-all alternatives.
The earphones are relatively comfortable, for the most part – but you do get a bit of fatigue after a lengthy listening session. There's also no ANC here, but the snugness of the in-ear fit does mean that you get more isolation from the outside world.
Skullcandy Indy Evo review: Features
At first glance, the Skullcandy Indy true wireless earbuds (Evo) don't look like much. It's fair to say that these aren't the most eye-catching earphones in the world – and they're not the most advanced either. There aren't any super impressive codecs to speak of, or world-changing tech elements.
However, the features that the Indy Evo earphones do have are decent enough. For instance, you get a total of 30 hours of battery life with a rapid charge function when you're in a hurry.
There's also full media controls for each bud, so that you don't have to remember whether you use your right or left to change the volume.
Perhaps one of the main draws of the Skullcandy Indy Evo earphones is that they come with a built-in Tile tracking feature.
If you haven't heard of this before, it's a service that uses Bluetooth to locate misplaced or lost objects. If you've misplaced your earphones and you're still in Bluetooth range, Tile will help you find them.
Other features are available too, such as Ambient mode, when you need to tune into the world around you. There's also a selection of 3 EQ modes to choose from.
As mentioned above, the IP55 rating means that your earphones are dust, and sweat resistant. However, we wouldn't recommend immersing these earphones in water.
For a price of around $80, features include:
30 hours of battery life
Quick charge functionality
Full media controls for each ear bud
3 EQ modes to choose from
IP55 dust, and sweat resistant
Built-in Tile technology
Bluetooth streaming (5.0)
Full control for both earbuds
Wide range of fitting features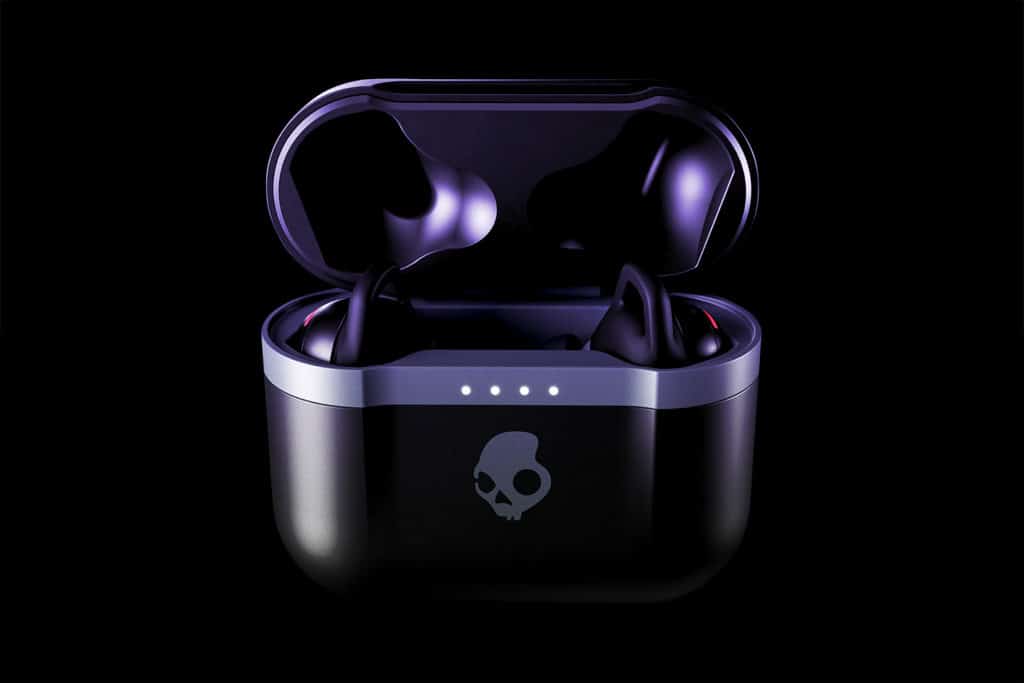 Skullcandy Indy Evo review: Connectivity
Connectivity is an area where Skullcandy neither excel, nor disappoint. As mentioned above, there are no fancy codecs here to improve your listening experience.
You won't get AptX or anything like that built-in. However, that doesn't mean that the Bluetooth is bad. A 5.0 connection makes it a lot easier to maintain a strong link at all times.
The Skullcandy Indy true wireless earbuds suffer from the same basic issues of a lot of Skullcandy products. This means that it's difficult to make an initial connection, and it can be tough to connect both earphones. However, once you are connected, things are relatively stable.
Setting up your Skullcandy Indy earphones is relatively simple too. The earbuds go into pairing mode when you remove them from the box. As long as your smartphone or device has Bluetooth enabled, you'll be ready to connect immediately.
Overall, we'd say that connectivity is decent – but not perfect.
Skullcandy Indy Evo review: Performance
Now here's where things get really crucial.
One thing you'll notice about the Skullcandy Indy true wireless Evo earphones, is that they come with 3 EQ modes to choose from. After testing these ourselves, we found that only 1 is really impressive at changing the audio quality.
The Movies mode is the best-sounding option, and it really transforms your soundscape in a way that neither the Music nor podcast mode is capable of – that's true whatever kind of audio you might be listening to.
The sound stage is a little congested overall, but that's common for a set of in-ear headphones.
Just out of the box, the sound is decent enough. However, there's nothing particularly special to speak of here. As we noted previously, you don't get active noise cancellation, although the passive effects are decent.
The bass is okay, but there's no massive boost to make you feel like you're really jumping into your music.
The sound is once again, decent – but that's it.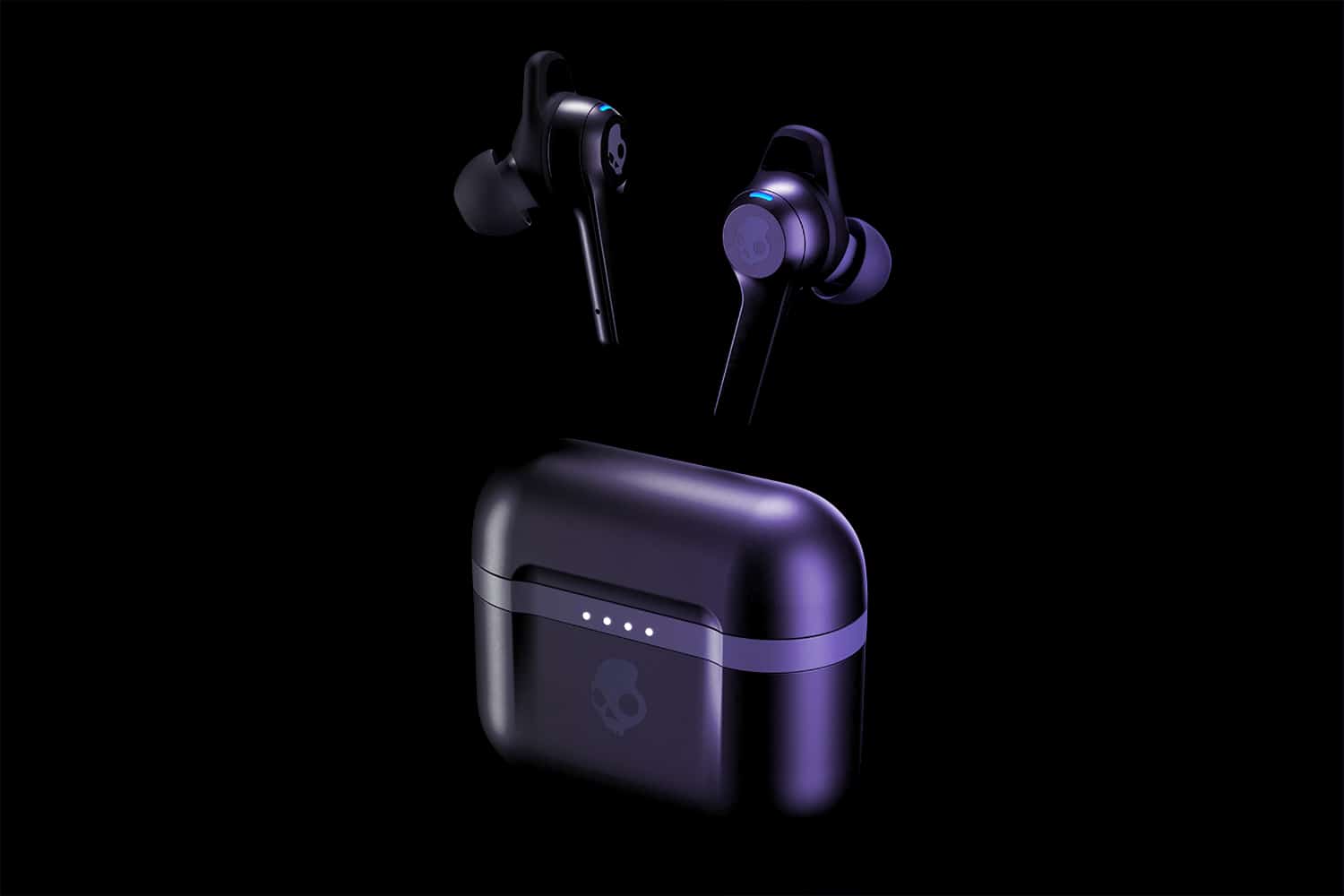 Skullcandy Indy Evo review: Verdict
The Skullcandy Indy true wireless earbuds are a pretty good set of wireless earphones. They fit reasonably comfortably and give you a good level of passive noise cancellation. What's more, these earphones look decent – not chunky or uncomfortable.

The fact that these earphones are both sweat and water resistant is a nice extra touch when you're living life on the move. Unfortunately, these earphones aren't amazing – but for the price you probably wouldn't expect them to be.
Good
Decent fit and comfortable design
IP55 certification
Strong connection with Bluetooth 5.0
Easy pairing process
Affordable pricing
Decent sound quality
Good passive noise cancellation
Range of colors to choose from
Decent battery life
Bad
Bit cheap and plastic in places
Touch controls aren't excellent
Not the best sound we've ever heard
Limited functionality