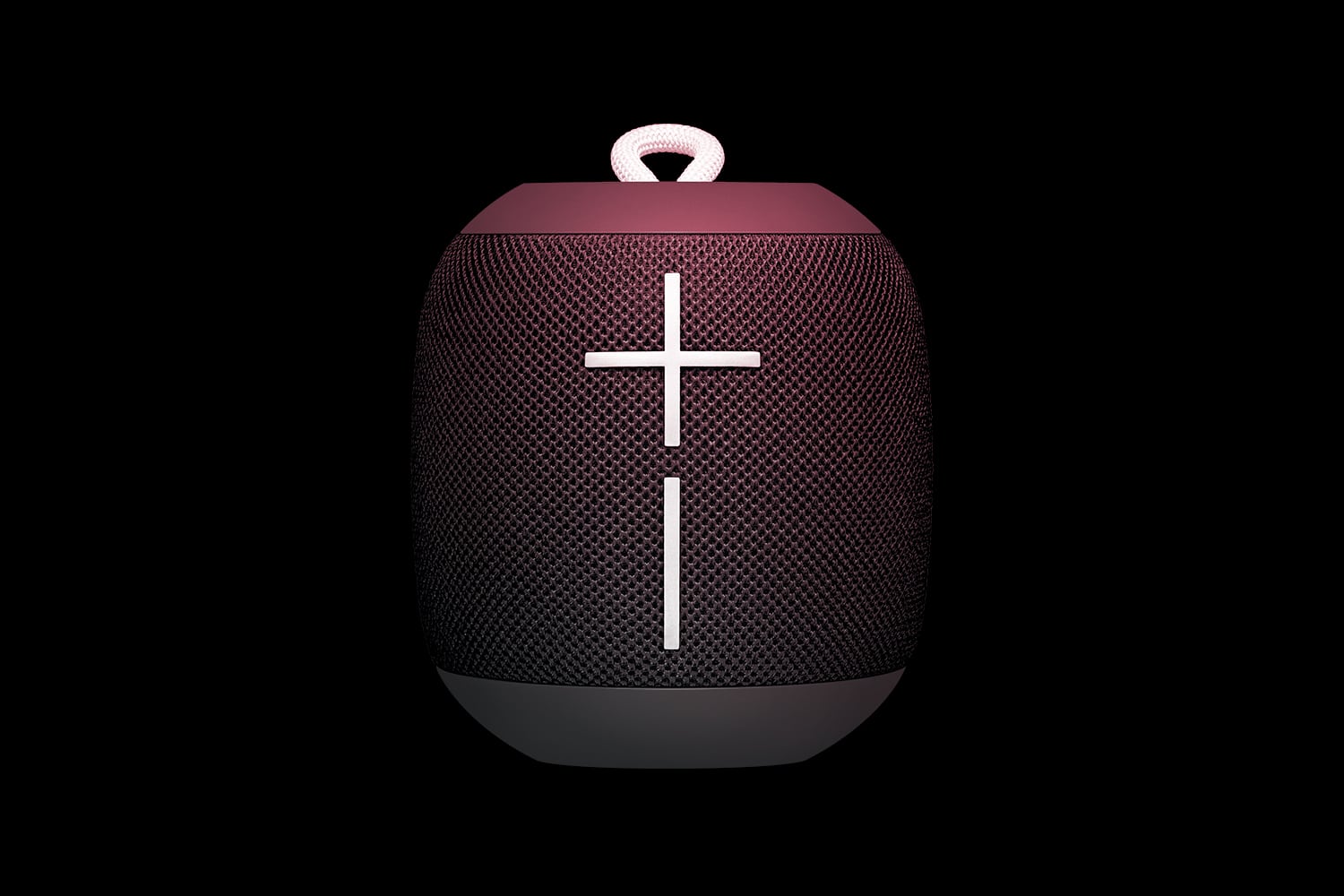 There a few reasons why people are rapidly falling in love with the Ultimate Ears brand.
First, Ultimate Ears are brilliant at creating stylish speakers that appeal to those of us who want a combination of performance and personality in our tech.
Secondly, UE brand also manages to make those good-looking speakers perform exceptionally well, with fantastic sound quality and durability built-in.
Another massive bonus in our opinion? We're yet to find an Ultimate Ears speaker on the market that isn't easy to use. These devices are a breath of fresh air if you want something that's quick, convenient and accessible.
There's nothing to plug in or download. You simply connect your speaker to your phone, and you're done.
That's particularly true with the Ultimate Ears Wonderboom, a tiny travel speaker that's durable enough to withstand plenty of bashes and bumps.
Intrigued? Then let's take a closer look…
UE Wonderboom review: Design and size
The Ultimate Ears Wonderboom Bluetooth speaker is an adorable and eye-catching Bluetooth speaker that's all about convenience and portability.
Measuring about the same size as a mug of tea, the UE Wonderboom is small enough to fit into any bag and a few pockets too.
For us, the most compelling thing about the Wonderboom is how fantastically durable it is. This is a device that's designed to withstand just about anything.
UE even tells us that you can drop the Wonderboom from as high as five feet without a problem – and yes, we did try it.
This is a speaker that you'll have no problem taking with you to the pool or beach – or even throwing in your backpack when you're off to a summer festival.
Like many products from the Ultimate Ears brand, you can rest assured that your investment will stay safe, thanks to an IP67 waterproof and dustproof rating.
Worried about dropping your Bluetooth speaker in the bath?
No problem, the Wonderboom floats too! That's a neat feature that you'll also find in other Ultimate Ears products like the Boom 3, Megaboom, and Wonderboom 2 as well!
Ultimate Ears Wonderboom specs:
Multiple colour options
Bump and bash resistant
Water-resistant with an IP67 rating
Dual speaker system (pair with other speakers)
10-hour battery life
Weight: 426g
Size: 9.3 x 9.3 x 10.2 cm
UE Wonderboom review: Features
The Ultimate Ears Wonderboom speaker is a travel speaker for people who want more than just portability in their device. Aside from being incredibly robust and durable, this device can pair with your other Ultimate Ears Speakers.
There are also a few extra features built-in too.
For instance, you don't get a 3.5mm input with this device, but you do get a micro USB charging port that's easy to use.
You can also benefit from a sensational 10-hour battery life, which is pretty impressive when you consider just how small this device is.
If your UE Wonderboom ends up muddy or dirty, it's also surprisingly easy to clean too, thanks to the fantastic high-quality outer material.
Sure, this device is missing a few of the features of the bigger and more expensive Ultimate Ears products. You can't adjust EQ with the Ultimate Ears app, and you don't get Alexa pairing, but you do get a lot of features for less than $65.
Features include:
Big sound performance
10 hours of battery life
Bump and shock resistance
It can float in water
IP67 waterproof resistance
Dual speaker pairing
Easy cleaning
360 degree sound
100 foot Bluetooth connectivity range
Range of design options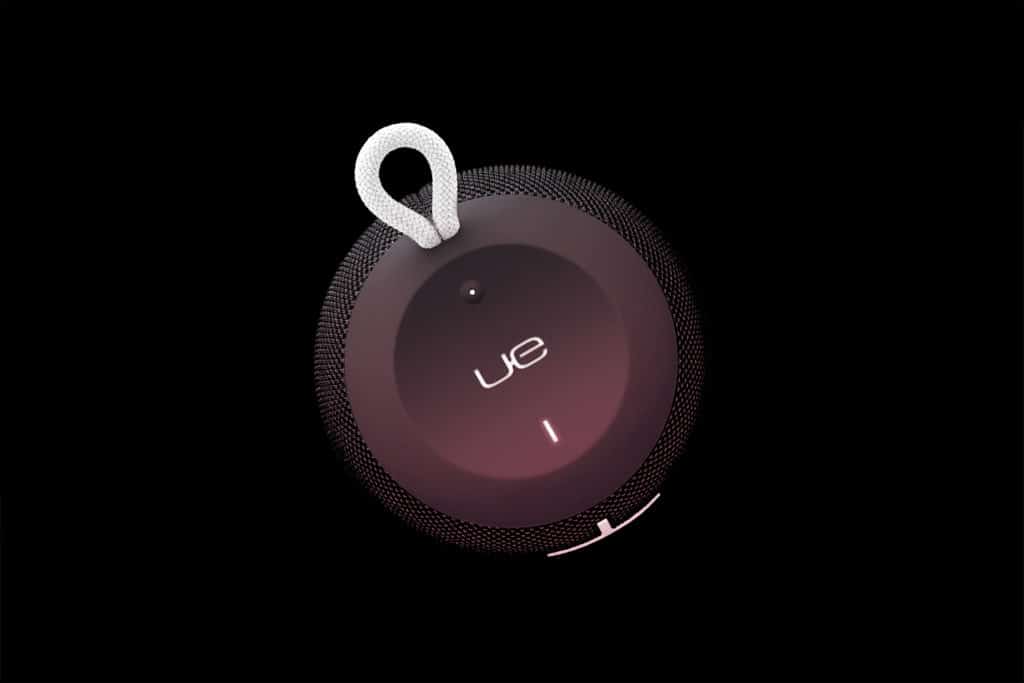 UE Wonderboom review: Connectivity
As mentioned above, one of the standout features of the UE Wonderboom is the fact that it comes with 100 feet of Bluetooth range. That's good for such a small speaker.
You can even play music in a different room of the house if you have the connection set up properly.
Turning the speaker on and getting it paired to your device is easy enough, and you can still get 10 hours of battery life from the Ultimate Ears Wonderboom when it's ramped all the way up to 75% volume.
You can also hit the UE Logo on the top of the device to double up the sound by pairing multiple Wonderboom devices together.
The logo also acts as a tool for playback control, allowing you to easily pause, skip, and play tracks.
However, you can't turn two speakers into a stereo pairing, and there's no integrated microphone or aux input for a wired connection.
UE Wonderboom review: Performance
Performance-wise, the Ultimate Ears Wonderboom is a delight. Sure, you don't get the Ultimate Ears app with this device – but you don't really need it either. The device is intuitive and simple to use, so it requires very little fiddling.
On the downside, the lack of an app also means that you don't get the EQ management features that you get with other products, like the Boom 3.
Despite this, the UE Wonderboom manages to deliver high-level sound with plenty of bass, and good clarity in the treble and mid-range.
This is a speaker that has no trouble keeping up with fast music, or high volumes. Even when you boost your volume to the highest levels, you don't get any significant distortion.
For such a tiny portable speaker, the clean audio performance is truly surprising.
Although the device can lean a bit too heavily on low wavelengths from time to time, it's definitely a fantastic speaker all-around, particularly at this price point.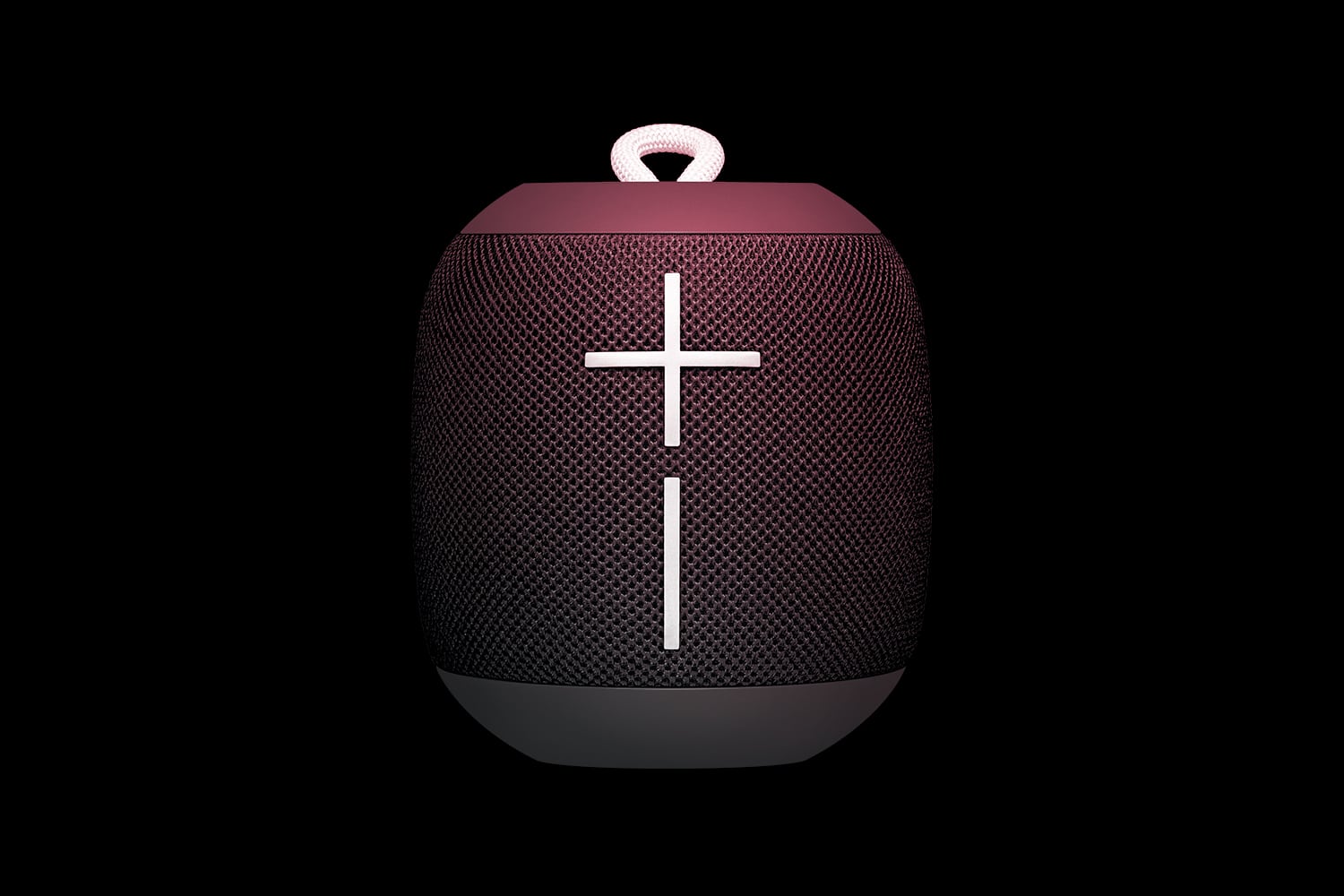 UE Wonderboom review: Verdict
If you're looking for the ultimate portable Bluetooth speaker that's ideal for festivals, and pool-side jams, the UE Wonderboom could be just what you need.

This rugged and portable product comes with fantastic sound quality and amazing design elements. It looks incredible too!

Although you won't get some of the depth and volume of the other Ultimate Ears products, you can still accomplish a great deal with this little speaker, and for less than £50.
Good
Dust proof and waterproof
Multiple design options
Floats in water
Excellent high-quality connectivity
Great volume and sound quality
Good battery life
Easy to transport (lightweight)
Incredibly easy to use
Bad
No smartphone app included
Missing some of the depth of other UE products
Little heavy on low frequencies at times