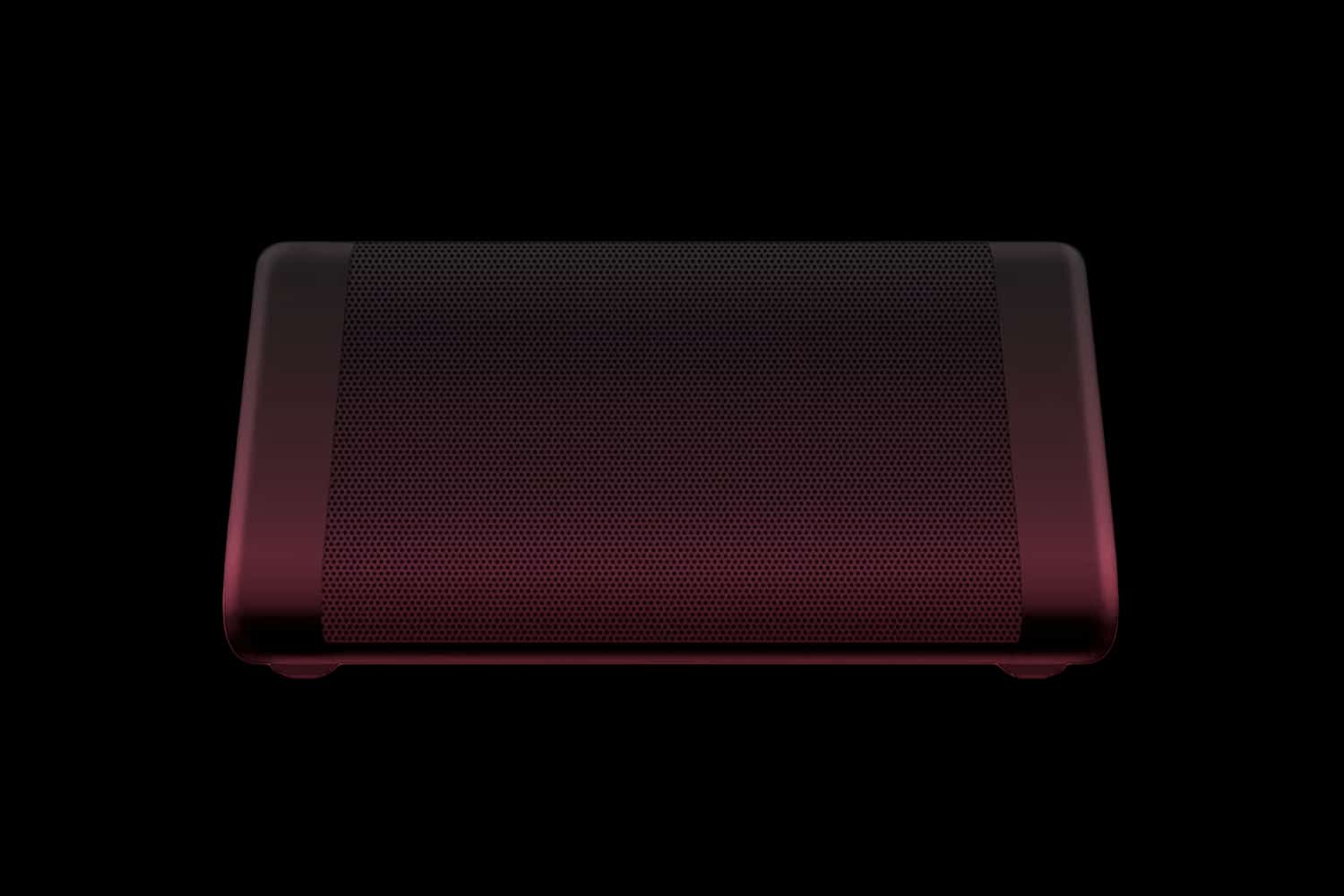 In a world packed full of can-shaped and rectangular Bluetooth speakers, the OontZ collection by Cambridge SoundWorks delivers something new.
These pyramid-shaped speakers are committed to providing high-quality sound in a small package.
If you're tired of flashing lights and gimmicks, and you just want something reliable and portable, the OontZ collection may have you covered.
Offering a fantastic 100-foot range for Bluetooth, and a stylish design, the Cambridge SoundWorks OontZ Angle 3 is one of the flagships of the collection.
Not only is this impeccable device small enough to fit in any backpack, but it provides an impressive feature set for such a small price tag.
Let's take a closer look.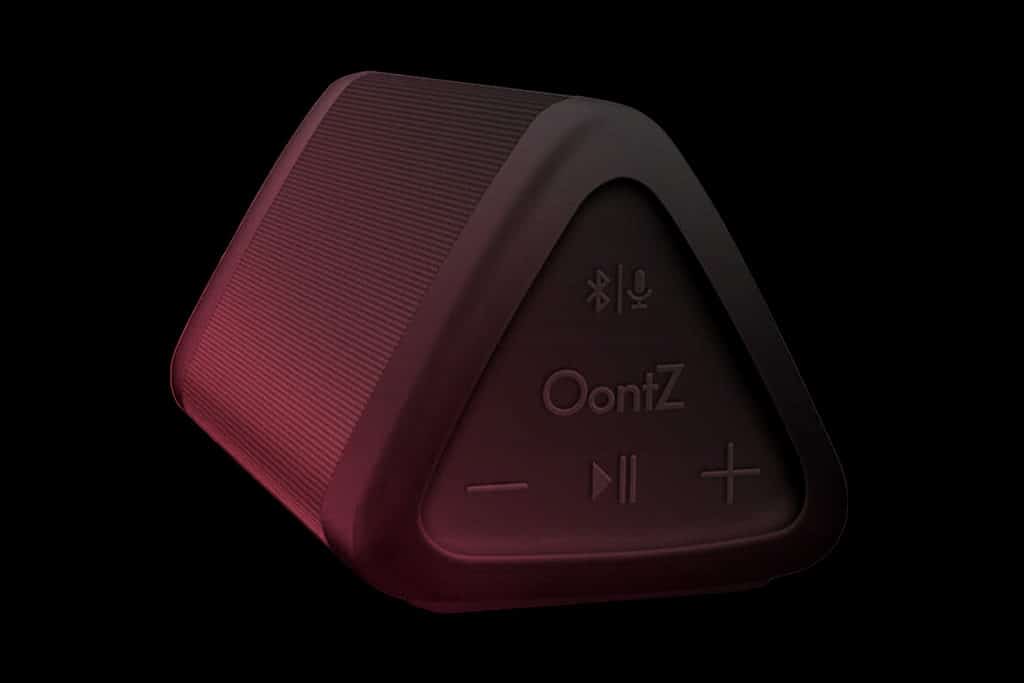 Oontz angle 3 review: Design and size
As mentioned above, the aesthetic of the Oontz speaker is probably the first thing that will grab your attention. Available in a robust pyramid shape that can play either horizontally or vertically, this speaker is one of the more versatile options on the market.
Unlike other can-shaped devices on the market, there's no risk of this product rolling off your table.
The exterior of the Oontz Angle 3 is surprisingly robust, with a lightweight build easily capable of withstanding rain and splashes.
Although the Oontz speaker isn't entirely as waterproof as some of the other Bluetooth speakers we've seen, it can handle up to 12.5 litres of water a minute.
You also don't have to worry about things like dust and sand with this device.
Measuring about 5 inches in length, this is a product that's portable, yet surprisingly robust. It comes with a 2500mAh battery that can last for up to 14 hours of play. What's more, you get a fantastic high-quality sound performance from the wrap-round grill.
Because the speaker isn't just facing in one-direction, it's excellent for filling an entire room at a party or giving more depth to your home movie nights.
Plus, you can get the Oontz in a range of colours, including a Coca-Cola branded design.
Oontz Angle 3 specs
Size: 13.5 x 7.1 x 6.6 cm
Weight: 245g
14 hour battery life
10 Watt power amp
30 metres of Bluetooth connection
IPX5 water resistance
Built-in mic for speakerphone performance
Aux-in port
Oontz angle 3 review: Features
The Oontz Angle 3 from Cambridge SoundWorks is a compelling little speaker. Despite a tiny price-tag, which we'll mention in a minute, it has everything most customers could want.
There's a hands-free personal speakerphone so that you can take calls. Bluetooth connections are quick and reliable, and there's an aux-in cable for your music too.
Behind the unique pyramid shape, you'll find two precision neodymium drivers. That means clear and robust highs and mids – something many small speakers struggle with. There's also a bass radiator for better bass too.
The speaker even comes with a power-saving feature in the firmware so that you can make the most out of your battery. If you put a song on pause for fifteen minutes, your speaker will shut down.
The IPX5 water resistance means that you can use the Cambridge SoundWorks Oontz in a range of environments without worrying about it getting damaged. In terms of portability, it rivals many of the top-performing Bluetooth speakers on the market today.
For an almost unbelievable price of £20, features include:
Fantastic volume with 10+ watt amp
Longer battery life of 14 hours
Water resistance with IPX5 rating
Aux-in cable
Built-in mic for speakerphone
4.2 Bluetooth technology
Precision drivers for excellent sound
Enhanced Stereo performance
Unique triangular design
This isn't the most advanced speaker out there. It's lacking things that we would otherwise expect to see on a portable device, like smartphone charging and even multi-device pairing.
However, for £20, it's really difficult to argue with this product.
Oontz angle 3 review: Connectivity
For connectivity, the Oontz speaker once again delivers "good" but not perfect performance. You get Bluetooth 4.0 built-in, which should provide a relatively quick pairing for your smartphone.
The Bluetooth range is quite impressive, however, capable of spanning 30 metres, or 100 feet. You do need to make sure that there are no walls in the way, however.
As mentioned above, there doesn't seem to be a way to pair multiple Cambridge SoundWorks Oontz angle speakers together, which is a shame. Additionally, the device doesn't support multi-device pairing.
If you and your friend both want to control the music, you're out of luck. There's a built-in microphone for speakerphone calls too. This doesn't mean you can access smart assistant performance, though.
If you're struggling to find a suitable Bluetooth device to pair your speaker with, you can also use the included aux cable. Unfortunately, there aren't any options for things like USB connectivity.
For the price-tag, the Cambridge SoundWorks Oontz Angle 3 delivers "good enough" connectivity.
Oontz angle 3 review: Performance
Here's where things get crucial.
The way you respond to the OontZ speaker in terms of audio performance will depend a lot on personal preference. Usability-wise, this device is very straightforward and accessible.
There are a handful of buttons to use, and there's nothing to complex to learn. It's a shame that no smart assistant connectivity or app is available though.
Sound-wise, the OontZ speaker delivers good volume and good sound for a low price. However, "good" is about as far as we can go with our compliments.
The bass boost doesn't seem to make much of a difference on the overall sound, particularly not compared with options like the JBL Partybox.
Although the interior tech seems to work quite well, the small size of the speakers seem to prevent them from reaching anything extraordinary. The product seems to perform best on the mids and highs, making the OontZ a good choice for high-end detail.
We'd also suggest sticking to the mid-range with volume. If you go too high, the sound does start to distort. Too low, and you won't be able to pick out the unique nuances of the sound.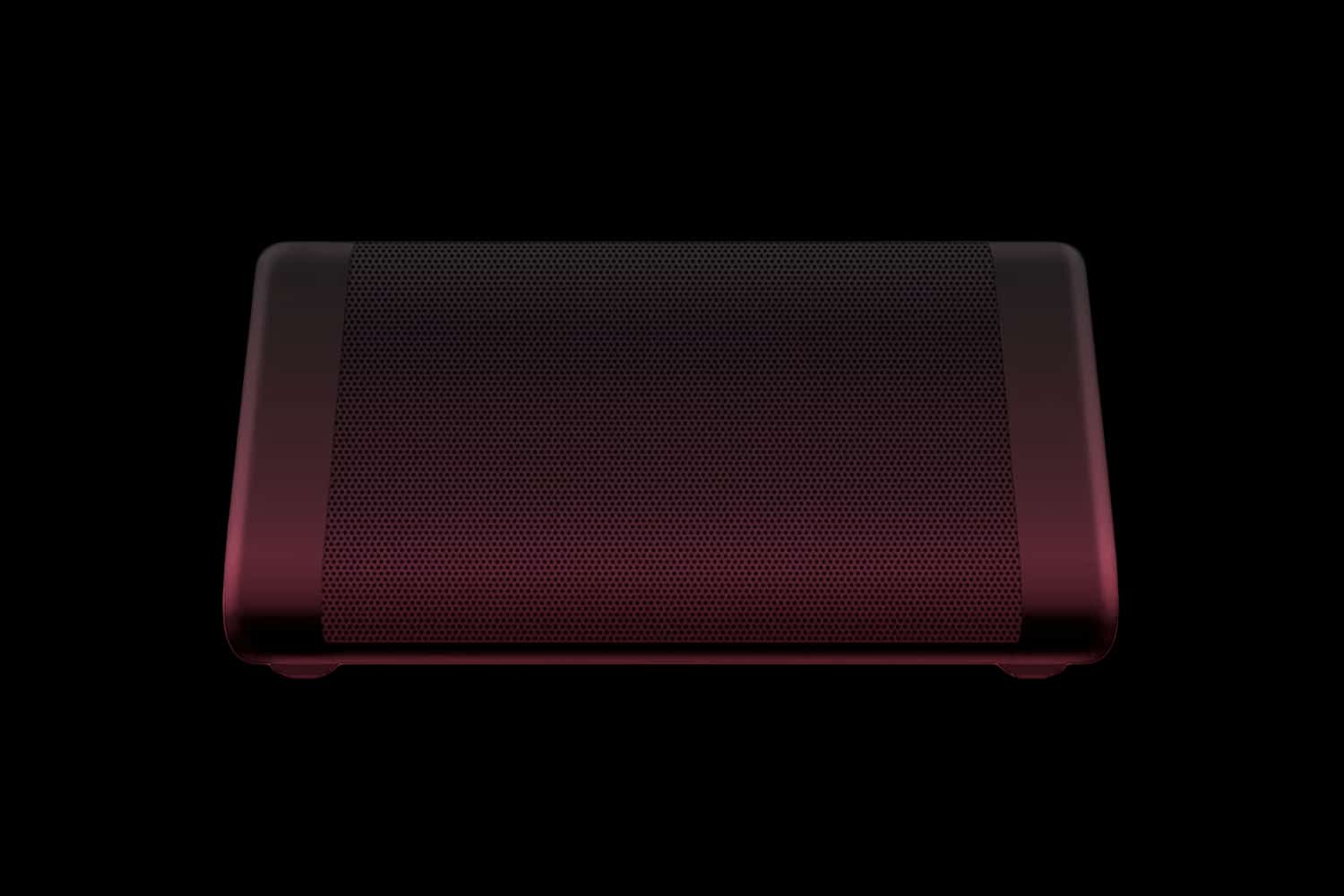 Oontz angle 3 review: Verdict
Finishing thoughts on the OontZ speaker is that it's a great purchase for someone who doesn't have a lot of cash to splash. If you're looking for something that will fit neatly into the water bottle holder on your backpack, and you don't have super high expectations, you're covered.

The Cambridge SoundWorks OontZ Angle is just good enough in virtually every category to outperform most other speakers for the same price.

Of course, there are limitations.

You can't expect to spend £20 on a speaker and get something that's truly mind-blowing.

You're not going to get sensational sound or life-changing technology. What you do get, is a handy speaker that doesn't break the bank.


Good
Unique and eye-catching design
Good durability for a low price
IPX5 rating for rain protection
Sounds good at mid-level volumes
Easy enough to use
Suitable for aux connections
Microphone included
Bad
Very basic feature set
"Ok" sound quality
No app or smart assistant