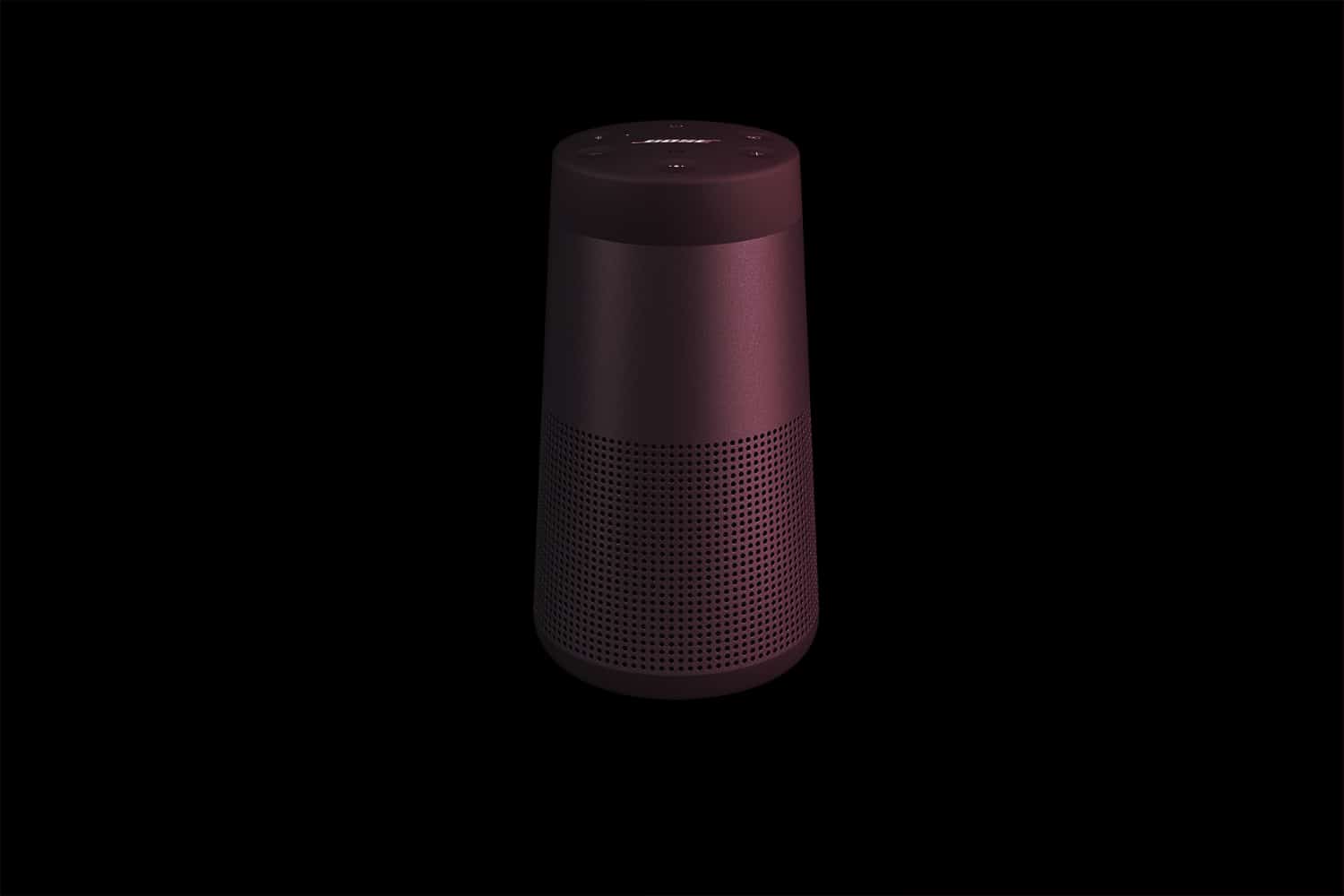 Bose is easily one of the best-known audio companies in the world today.
Promising sensational sound quality, fantastic performance, and great style, the Bose portfolio has something for everyone – provided that you've got the budget to buy.
So, what if you're looking for a Bluetooth speaker that offers deep, engaging and immersive sound without the drama? Well, the Bose Soundlink Revolve could be just the thing.
Designed as the perfect accompaniment to the growing world of smart speakers, the Bose Soundlink delivers 360-degree sound coverage with a reliable Bluetooth connection.
Just like a few other stand-out items from Bose, the Soundlink shows customers just how great Bose can be at packing intuitive features and big volume into a small device.
You don't need to find space in your living room for a whole Soundsystem if you want convenient uniform audio.
The Bose Soundlink Bluetooth speaker radiates and reflects music around your room with pristine quality. It even works well outdoors.
Interested in learning more? Here's our Bose Soundlink Revolve review.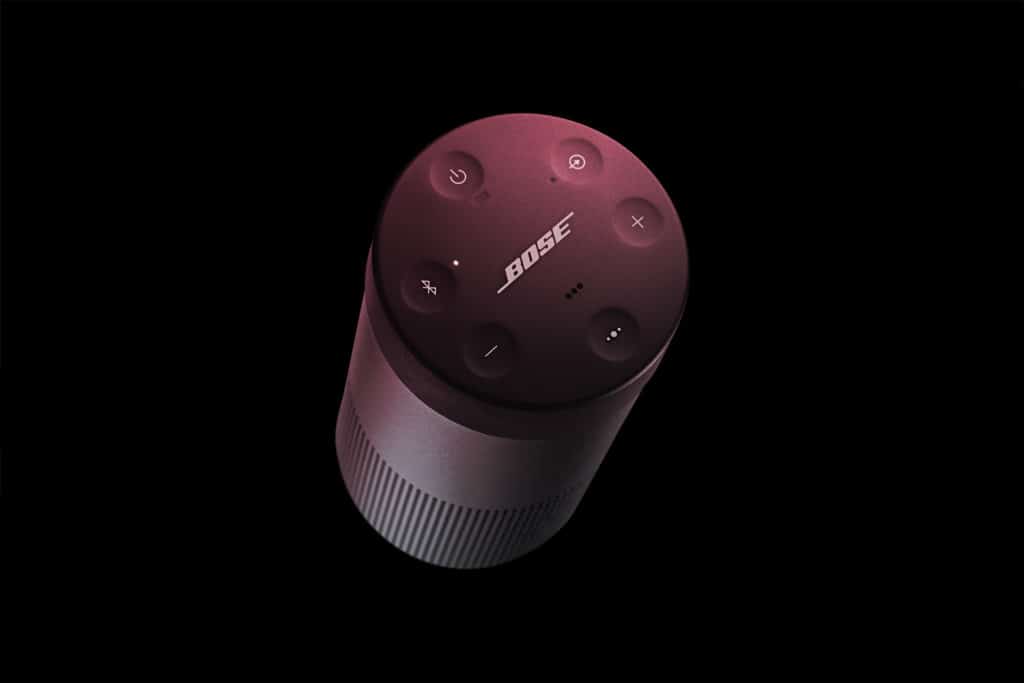 Bose Soundlink Revolve review: Design and size
Usually, when you're looking for heavy volume and deep base, you start by searching for the biggest, bulkiest Bluetooth speakers that money can buy.
However, that's not necessarily the case when you're shopping with Bose.
The Bose brand is famous for a lot of things, but one of the areas it really excels in is creating compact devices that don't compromise on performance. The Bose Soundlink Revolve is just one of those items.
This compact speaker measures in at around 8.2 centimetres wide, and 15 centimetres high. It's about the same size as a small teapot, but infinitely more attractive.
At 662g, it's a little weightier than you might expect, but the Bose Soundlink is still lightweight enough that you can carry it with you on the move – and we actually encourage you to do so.
Unlike other high-luxury Bluetooth speakers that can easily suffer from scratches and dents, the Bose Soundlink Revolve is capable of handling whatever life has to throw at it.
Not only do you get latex bumpers built into the design, in case your product ever gets knocked or dropped, but the internal tech is strong enough to withstand a (small) beating too.
You can even expose the Bose Soundlink Revolve to moisture, because it's IPX4 rated for water resistant.
For the non-engineers among you, that means that your Bluetooth speaker will be able to handle an accidental showering from time to time.
The most exciting thing about the Bose Soundlink Revolve, however, is how good it is at delivering 360-degree sound. Even if you place the speaker in front of a wall, it uses its unique technology to bounce sound off flat surfaces and send it right back to you.
Bose Soundlink Revolve specs:
Lithium battery
Weight: 662g
Product dimensions: 8.2 x 8.2x 15.2 cm
USB cable
Bluetooth connectivity
Speakerphone
Voice command connections
Threaded universal mount available
Water resistant design rated at IPX4
3.5mm aux port
9-metre wireless range
12-hour battery life
Bose Soundlink Revolve review: Features
The Bose Soundlink Revolve is more than just a Bluetooth speaker; it's a full sound companion.
The astonishingly loud surround-sound audio quality will keep your parties going all night long – particularly thanks to the 12-hour built-in lithium-ion battery.
You can pair multiple Bose Soundlink speakers in "Party" mode to create an even more robust sound system, or you can put your speakers into stereo mode if you want to spread instruments and vocals across a more immersive virtual soundstage.
The Bose Soundlink Revolve comes with access to the Bose connect app, which includes a drag and drop interface where you can connect devices in seconds.
What's more, thanks to access to things like Google and Siri voice assistants, making connections, finding music, and controlling your audio is easier than ever.
Coming in at a price of around $230, the Revolve offers exceptionally good value, though it might not be the cheapest option on the market.
It's worth noting that you will need to pay slightly more if you want the Bose Soundlink Revolve with a charging cradle included.
Features for this device include:
Robust 360-degree surround sound
Reliable design which withstands bumps
Voice prompts with voice assistant connectivity
Speakerphone functionality with a microphone built-in
Water-resistant design with IPX4 rating
12-hour battery life
Universal thread to attach the device to any tripod
Multiple Bluetooth connection options
USB charging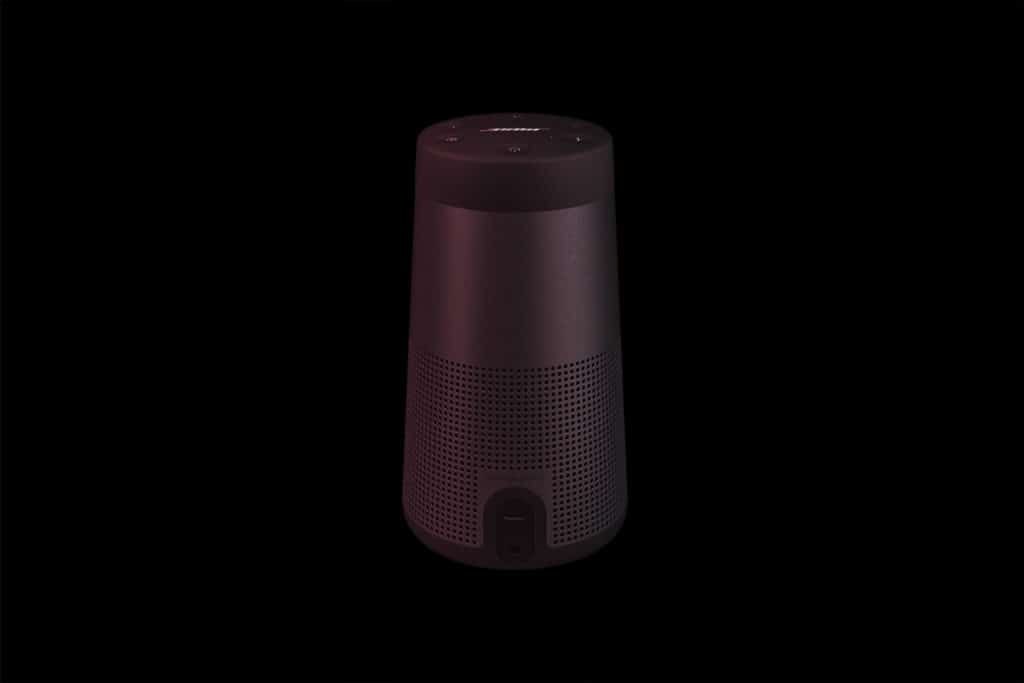 Bose Soundlink Revolve review: Connectivity
The Bose Soundlink Revolve offers quick and convenient Bluetooth connectivity, thanks to an extra-strong signal built into all of the Bose Soundlink portfolio.
You can connect the device to your phone in seconds, using Google Assistant or Siri to control your sound from a distance.
Additionally, there's also an aux-in port included in case you do want to listen privately with a set of headphones.
Speaking of headphone access, the Revolve also comes with access to Bluetooth headphone connections.
Or you can use the internal connections to pair up multiple devices within your Bose library using your Bose smartphone app. The app allows you to simply drag and drop products to pair them together in your home.
You can also set your device up to remember different devices too.
We particularly like the fact that you can switch between multiple sound modes with the Revolve, to create either an immersive stereo experience or the ultimate party environment.
Bose Soundlink Revolve review: Performance
It probably won't surprise you to learn that the Bose Soundlink Revolve really comes through when it comes to performance.
Not only does it have 12 hours of charge available, to keep you listening to your favourite tunes for longer, but it's water resistant up to a rating of IPX4 too.
The 360 degree sound from the Bose Soundlink Revolve Bluetooth speaker is unlike anything else you'll encounter on the current market. It's truly amazing at delivering in-depth sound to every part of a room in your home.
What's more, you can take it outside and enjoy the same level of depth from the organic bass notes and low tones too.
The sound from the Bose Soundlink Revolve is deep and immersive at every level, even when you're belting out tunes at top volume.
Speaking of which, there's more than enough power in this speaker to get your neighbors complaining, particularly when you start playing music in party mode.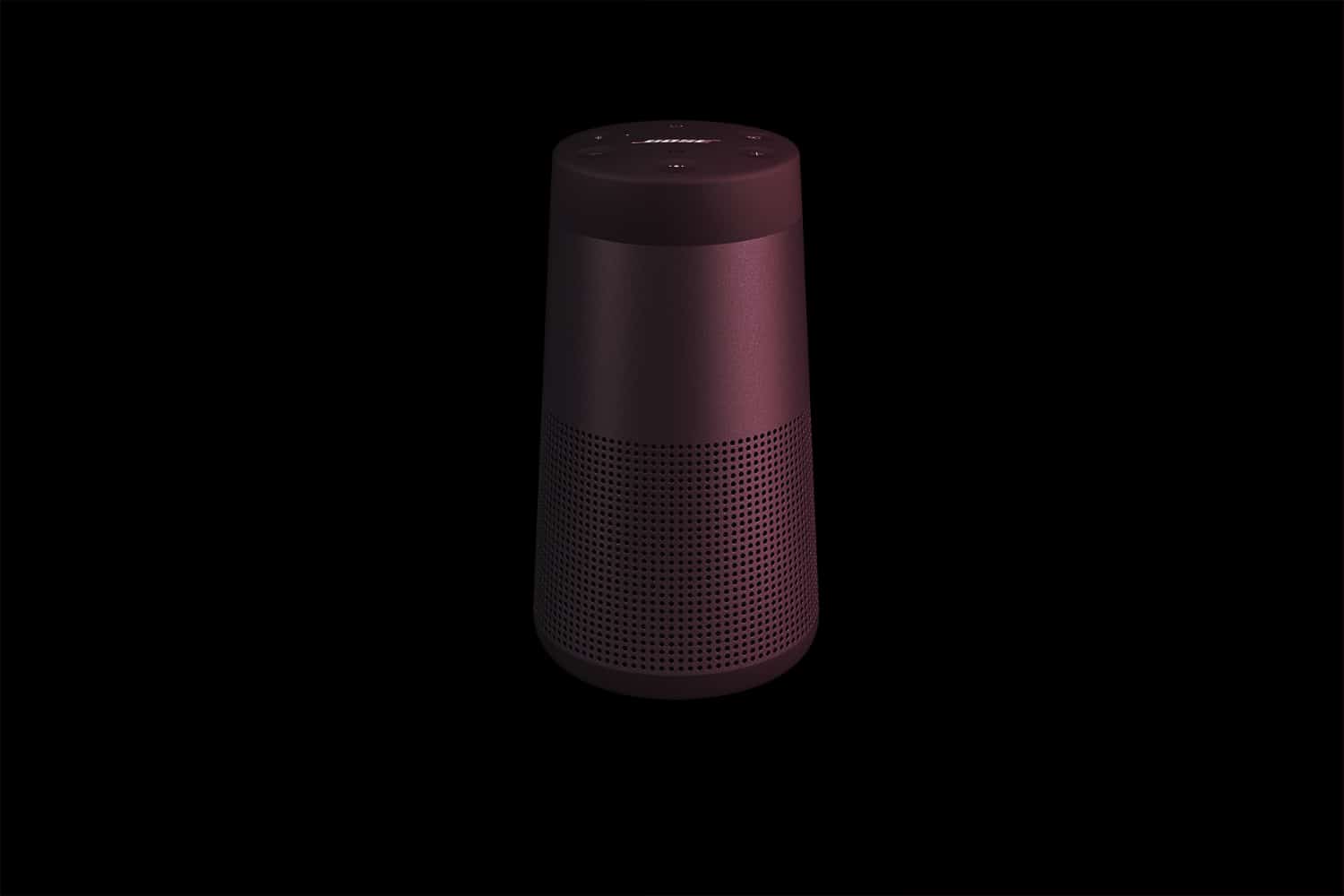 Bose Soundlink Revolve review: Verdict
We didn't know that we needed 360 degree sound until we heard the Bose Soundlink Revolve Bluetooth speaker. This is the deep, loud, and truly incomparable speaker that we've been looking for.

It's ideal for uniform sound coverage in any environment, and we love the fact that you can take it with you wherever you go.

There are only a couple of major downsides to this speaker, starting with the fact that it's not exactly budget-friendly.

On top of that, it's worth noting that you need to pay for things like your charging station separately, which makes the experience even more expensive.
Good
Fantastic quality of sound
360 degree audio
Stereo or party mode
Speakerphone access
Easy Bluetooth connectivity
Excellent range
Selection of colours to choose from
Easy-to-use Bose connect app
Lightweight and easy to transport
IPX4 waterproof
Bad
Not totally waterproof
Quite expensive
Charging station comes separately