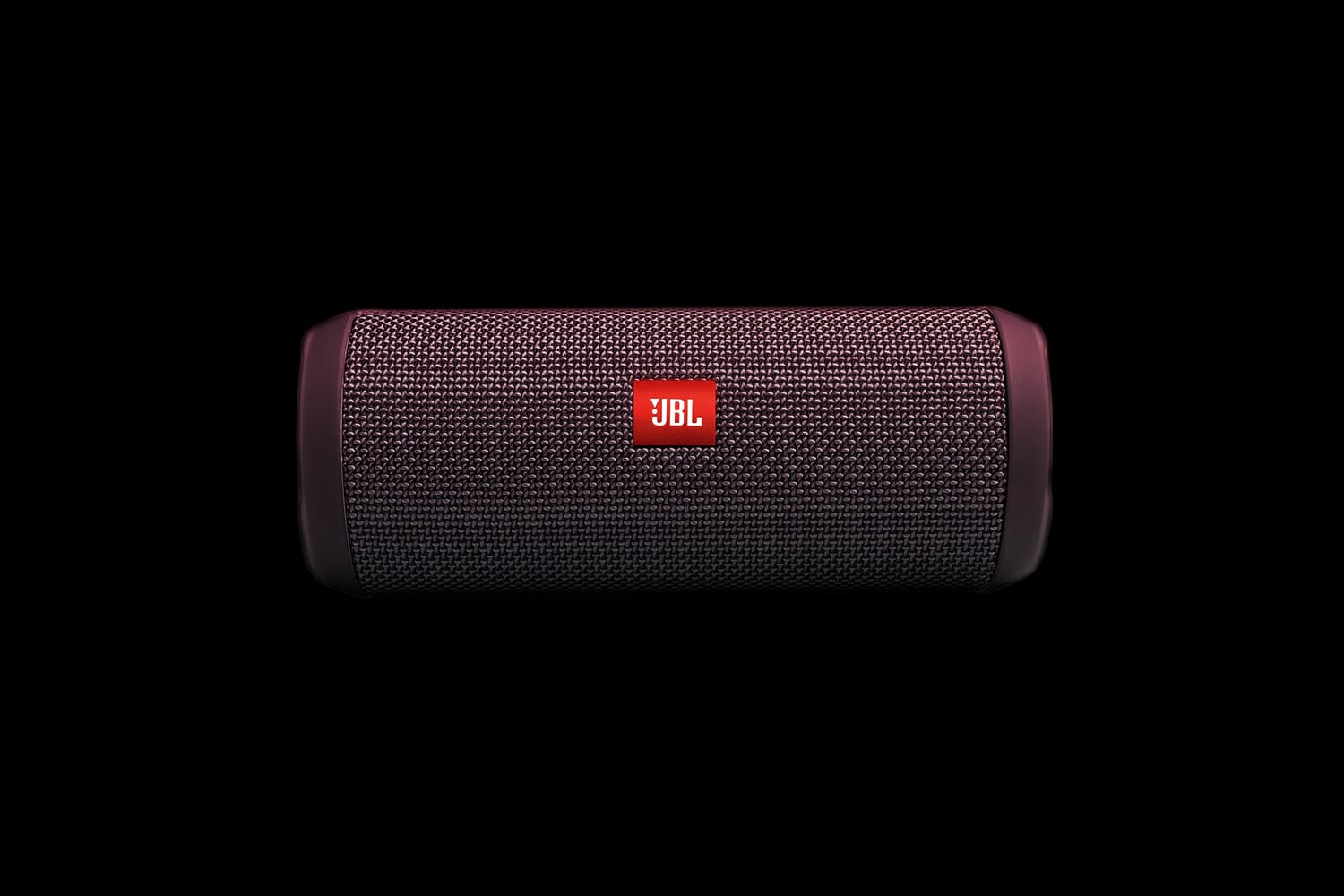 Whether you're planning for the great British Summer, or you just need to make your music collection a little more portable, you may be in the market for a JBL portable Bluetooth speaker.
JBL has quite a lot to offer in that regard.
The company is widely regarded to be one of the most reliable Bluetooth audio manufacturers in the world, offering a sensational combination of performance, sound quality, and usability.
Products like the JBL Partybox and Boombox give today's music lovers the house-shaking volume that they need for the ultimate house party.
But what if you're looking for something a little more subtle?
That's where the JBL Flip 4 comes in.
This state-of-the-art wireless speaker follows from the Flip 3, delivering a convenient collection of great specs, state of the art audio, and more.
So, with so many competitors fighting for the top spot in the portable speaker world, how does the JBL Flip 4 compare?
Read on to find out.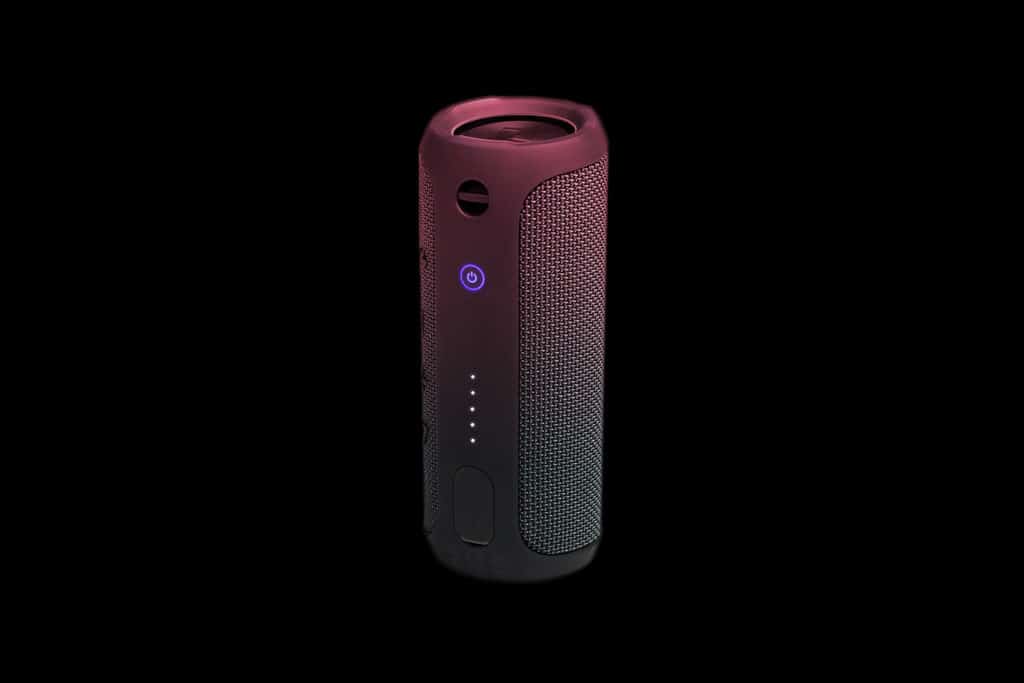 JBL Flip 4 review: Design and size
At first glance, there's nothing super special about the way that this JBL Bluetooth speaker looks.
It's attractive enough, with a selection of colour options to choose from, including our favourite eye-catching teal shade, scorching hot red, and even a camouflage option.
However, the colours are the only things that set this design apart.
When you go beyond the colours, you just get a smaller version of the JBL Charge in terms of design. There's nothing wrong with the way this product looks, but it's not exactly groundbreaking either.
Still, what the JBL Flip 4 lacks in originality, it makes up for in practicality and performance.
The durable fabric that coats this Bluetooth speaker is excellent for allowing sound to flow freely while keeping debris and dirt out.
There's also plenty of rubber ruggedised components in the design that allows you to chuck your speaker in your bag without fear of causing damage.
Large pause and play buttons, as well as volume up and down buttons make it easy to control your speaker, even when your fingers are damp from the pool.
There's also a small selection of LED lights which tell you how much battery life you have left. Plus there's a handy waterproof port covering the charging station, which ensures you can use this product around the water or at the beach without worrying about damage.
JBL Flip 4 Bluetooth speaker specs:
Size: 7 x 17.5 x 6.8 cms
Weight: 517 grams
Battery: Lithium (rechargeable)
Power mode: 2 x 8 watt
Connection: Bluetooth
12-hour battery life
Waterproof: IPX7
Connect+ to connect to more than 100 enabled devices
Speakerphone for clear wireless calls
One other component that we like about the JBL Flip 4 speaker design is the fact that it comes with a carry cord, so you can hang it off your wrist, or even just keep it dangling on a towel rail somewhere close to your bath when you're having a relaxing afternoon.
JBL Flip 4 review: Features
One thing that JBL always seems to do well – is fitting a tremendous amount of functionality into a small space. That's something that you can see with the JBL Flip 4 speaker.
This all-weather companion is designed to weather any storm (literally) and continue pumping out incredible sound quality, no matter what.
The 3000mAh rechargeable battery lasts for up to 12 hours on a single charge. That should be more than enough to keep you entertained on the beach or at a picnic with friends.
What's more, unlike many of the other portable Bluetooth speaker devices on the market today, the JBL Flip 4 also comes with an impressive speakerphone that includes noise and echo-cancelling technology to give you extra clarity in your calls.
For less than $80, this product is more than capable of delivering an excellent all-around audio experience, with features like:
Connect + so you can combine your speaker with up to 100 other devices
Fast wireless Bluetooth streaming
High-capacity 3000 mAh rechargeable battery
High-quality sound with external passive radiators
Durable rubber for ruggedized protection
IPX7 waterproof rating
Speakerphone functionality with echo and background noise
Voice assistant recognition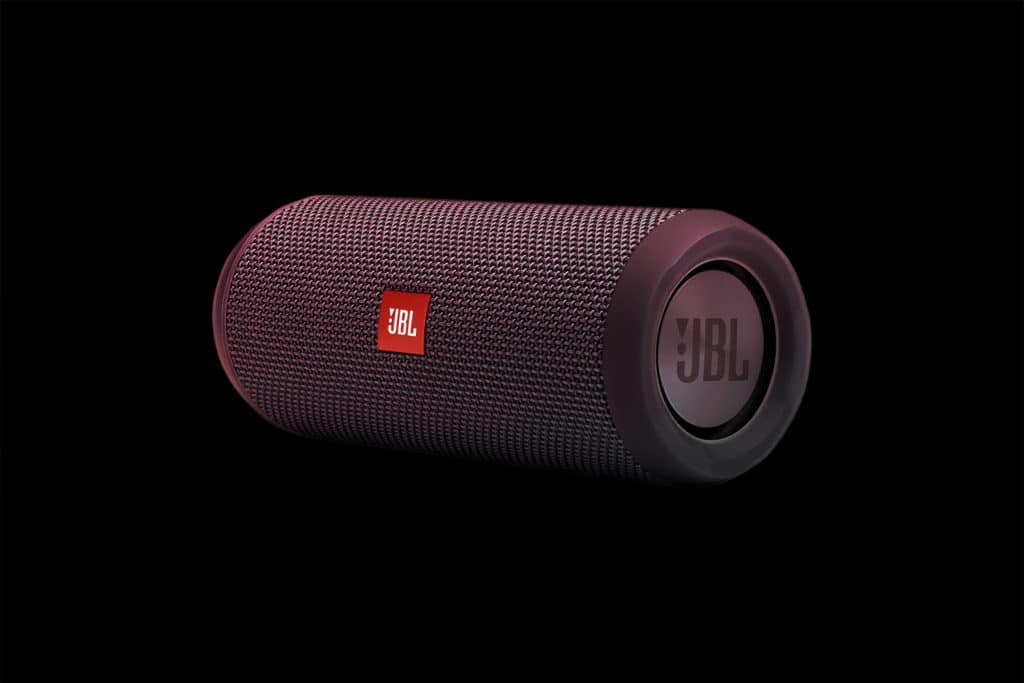 JBL Flip 4 review: Connectivity
The JBL Flip 4 is pretty much what you would expect from a JBL Portable Bluetooth Speaker. The connectivity is good, without going into Bluetooth 5.0 territory.
Additionally, we appreciate the fact that the Connect+ button makes it easy to link your device to dozens of other speakers and ramp up the volume if you want to.
One downside is that you can't connect the Flip 4 to other speakers that don't have the Connect+ option. That means that if you have an old Flip 3 and you want to connect that and your Flip 4, you're out of luck.
On the plus side, you do get a bonus kind of connectivity in this product with the addition of Voice Assistant recognition. That means that you can control your JBL Flip 4 speaker using just your voice and nothing else.
Just bear in mind that it can take a little while for things to get set up smoothly.
JBL Flip 4 review: Performance
This JBL Bluetooth speaker offers a fantastic performance for such a small piece of equipment.
If you're looking for a product that's portable and easy to use, while offering sensational sound performance, this is the product for you.
The JBL Flip 4 isn't the most powerful speaker that we've ever seen from JBL.
However, given its price tag and size, the sound quality and performance is pretty amazing. The bass is fantastic. And well-rounded, and you don't get any unwanted distortion when you crank the volume up.
The mid-range isn't as punchy as it could be, with vocals losing some of their clarity – but you should get a relatively good sound quality at most volume levels.
The best thing about the JBL Flip 4 is that you can ramp the volume up as much as you like and still get a great sound.
It's not quite as accomplished in sound as the Bose Soundlink Mini 2 for instance, or the UE Boom 3, but you still get a lot from an ultra-portable and super durable device.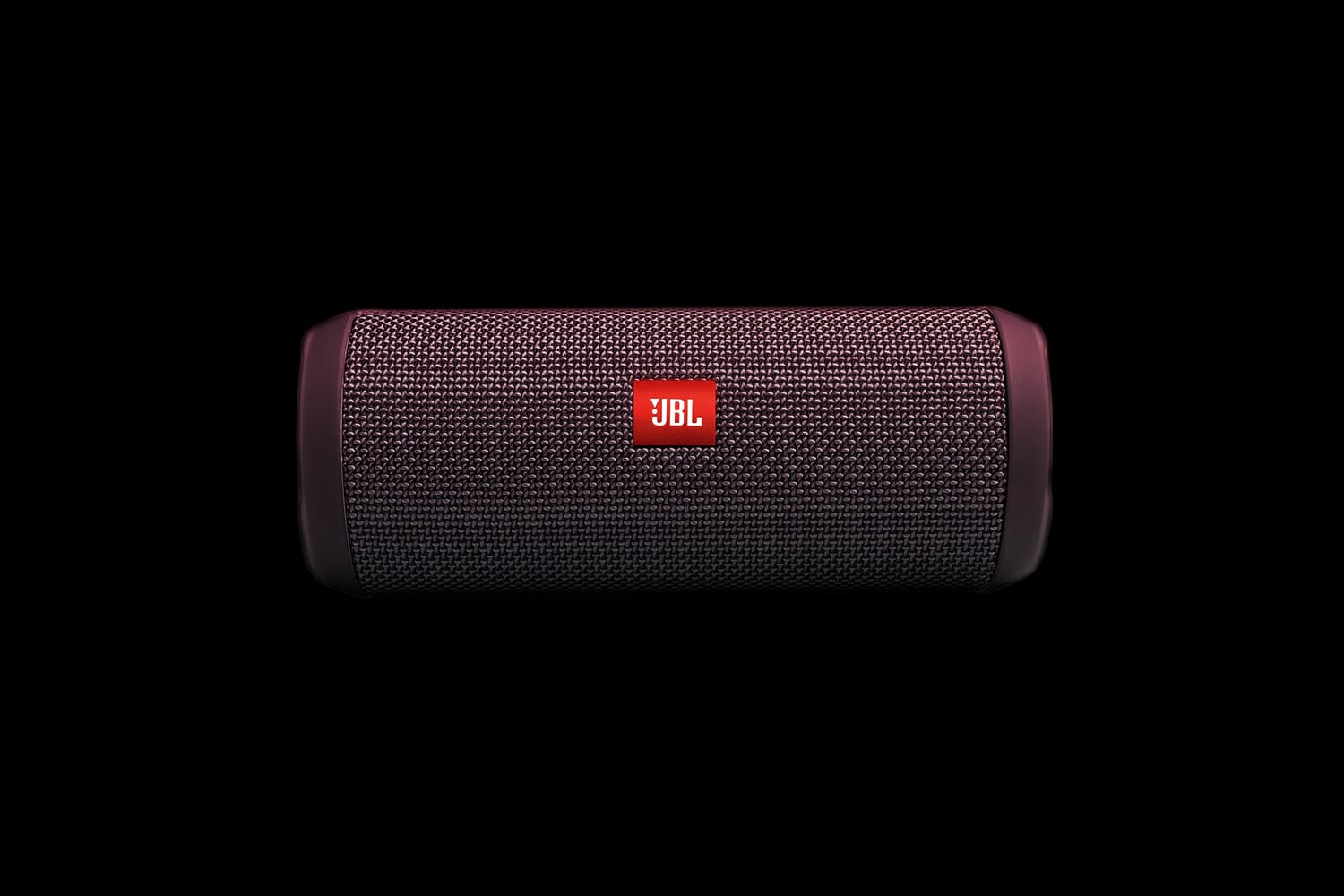 JBL Flip 4 review: Verdict
Overall, the JBL Flip 4 is an affordable, portable, and reliable piece of technology – great for delivering sound wherever your life might take you. The speaker offers fantastic volume and excellent performance, without breaking your budget.

However, it's not an instant must-buy compared to some of the other Bluetooth speakers in this marketplace.
Good
Rugged and reliable design
Good price tag
Fantastic bass quality
Waterproof IPX7
Portable and convenient
Neat design quality
Easy to use
Speakerphone built-in
Smart speaker technology
Bad
Underwhelming mid-range
Not the most exciting design
Can't link to older models