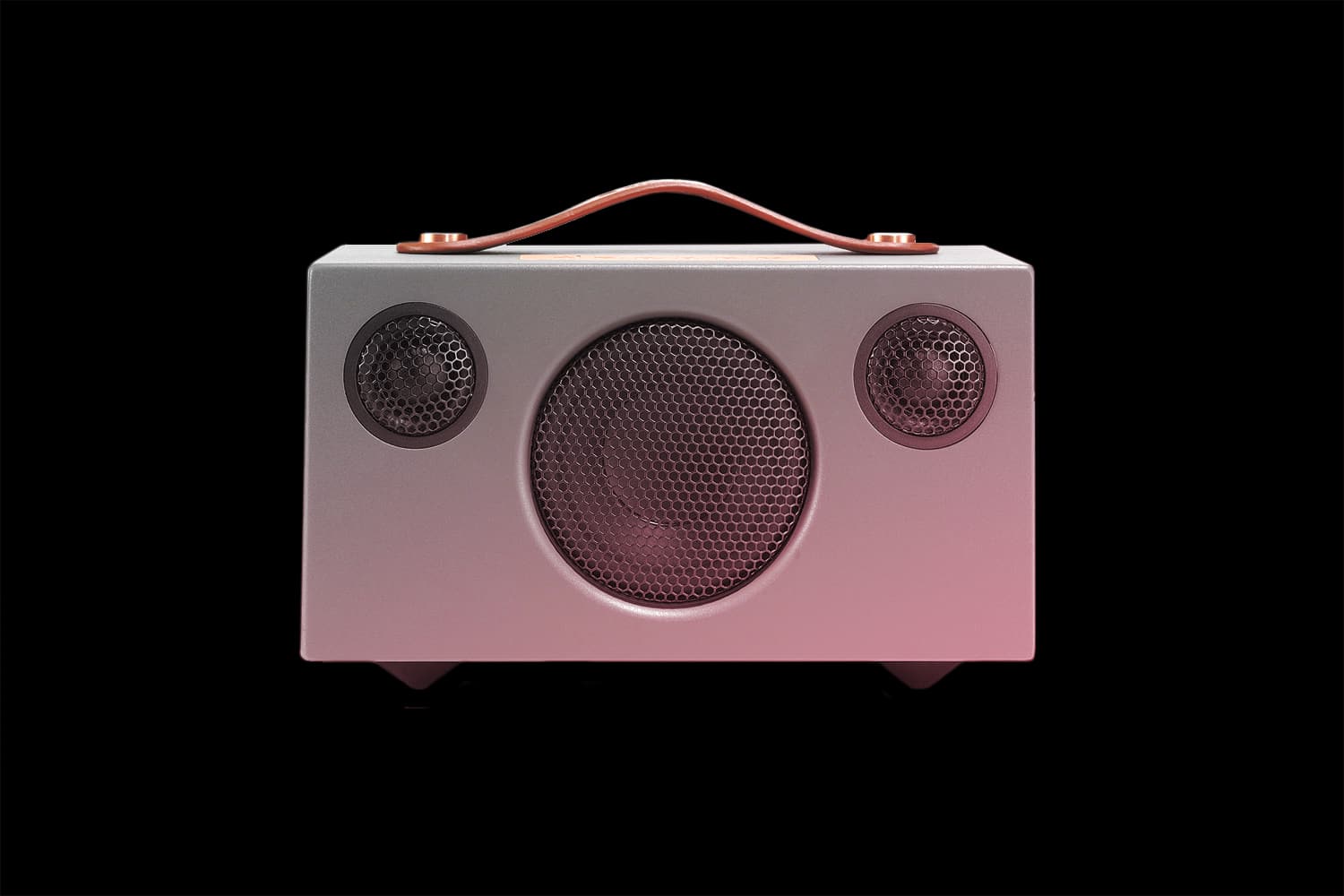 If you've been looking for an Audio Pro Addon T3+ review, you're in the right place.
Audio Pro is one of the few Scandinavian audio companies gaining a huge amount of popularity right now. The company specializes in delivering some of the most impressive audio products around in terms of aesthetic and performance.
If you're looking for something with the same vibe as a speaker from Bang and Olufsen, but you don't have a massive budget to play with, Audio Pro could be perfect for you.
Today, we're going to be exploring the Audio Pro Addon T3+, a portable speaker with one of the biggest battery lives on the market.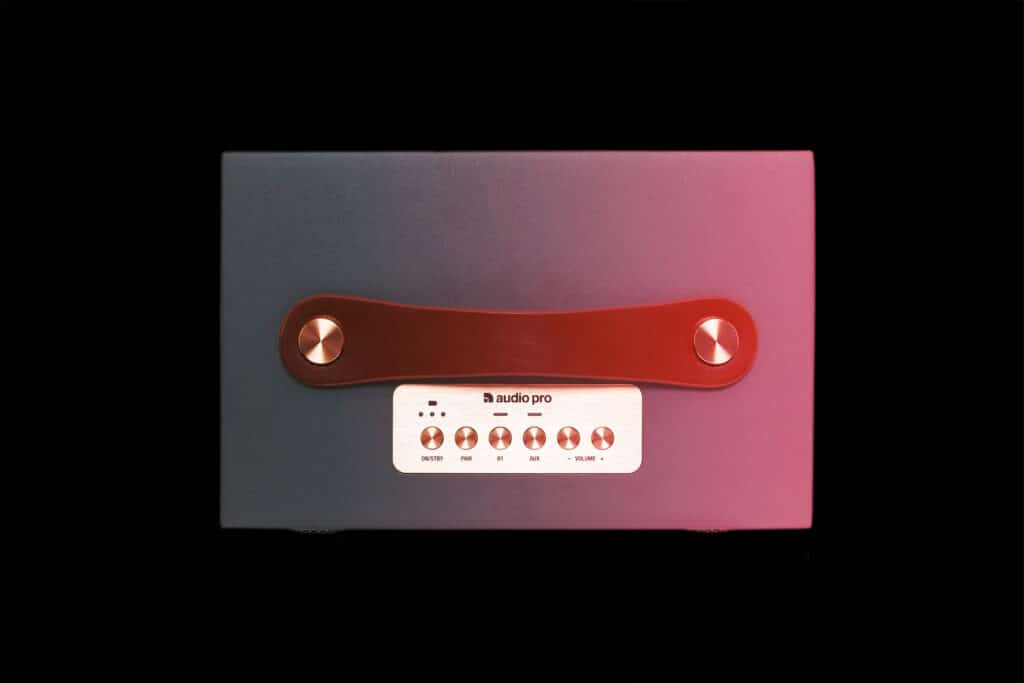 Addon T3+: Design
Like most Scandinavian companies, Audio Pro knows its way around speaker design. Available in a selection of colors, the Addon T3+ is an attractive but minimalist portable speaker.
We got the grey version to check out, and it's extremely appealing, with a soft matte finish, and various elements to remind you you're investing in quality.
The leather strap is fixed to the top of the speaker with thick, metallic buttons, and the there are a set of feet on the bottom to angle the noise towards you. On the top of the Audio Pro T3+, you'll find 2 15-watt digital amplifiers, and a central speaker.
The Addon T3 doesn't just look impressive, it feels amazing too. Though small enough to be portable, this speaker packs a lot of value into a compact space, with genuine solid aluminium, and quality components throughout.
Addon T3+: Features
Audio Pro builds products offering rich quality, for an affordable price. During our Audio Pro T3+ review, we were blown away by how luxurious everything seems, considering the relatively low price point.
The T3+ reminds us of larger, more retro devices from the past, especially in some of the colors, like the classic grey. Behind the stunning exterior, you get a product designed for amazing sound.
Addon speakers use high-quality Bluetooth for streaming, and you can control your music through a smartphone, or by using the metallic buttons on the top of the device. There's an aux-in for wired connections, and a USB charging port for your smartphone.
You also get up to 30 hours of power at 50% volume, or 12 at 100%.
Features include:
Bluetooth 4.0 streaming
Genuine leather handle
60-20,000 Hz frequency
USB charging
Battery of up to 30 hours
2 5W digital amplifiers class D
2 three quarter tweeters
3.5-inch bass boost
Convenient control panel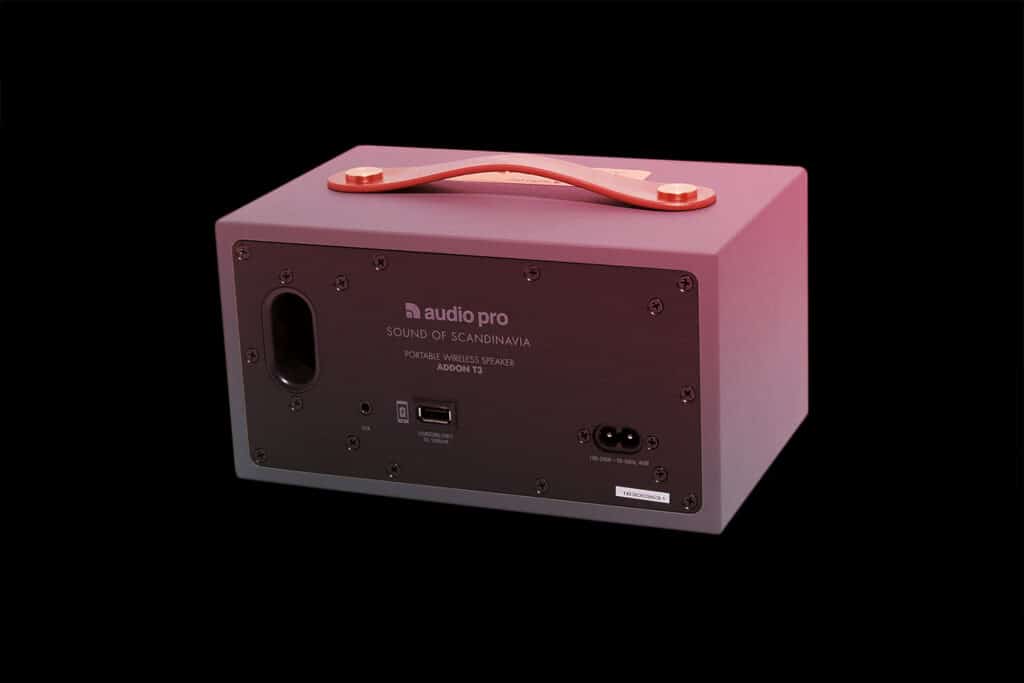 Addon T3+: Connectivity
The Addon T3+ is small but mighty. There's a lot to love here, from the highly optimized acoustic design promising a room-filling audio experience, to the dynamic deep bass solution. There's also the connectivity to consider.
An aux cable input will allow you to connect your devices with a wire if you're low on streaming bandwidth. You also get Bluetooth 4.0 connectivity.
You can play and manage your music wirelessly from any Bluetooth device. However, we can't find any option for controlling your device with smart speaker technology. You also can't input any USB sticks for audio, though you can use the USB port to charge your phone.
In terms of connectivity, there are Addon speakers out there with more options, including Wi-Fi and a more engaging all-around performance.
Addon T3+: Performance
The Audio Pro team has designed a unique audio signature for its Addon products. If you've listened to one of these devices before, you should find it awfully familiar. There's plenty of extra bass boost and treble for those who like listening to music with lower frequencies.
The Addon T3+ promises deep bass and treble support, ideal for audio enthusiasts. Everything has been carefully adjusted and optimized to drive the most impressive experiences.
The engineers have transformed the acoustic design of the speaker elements to deliver impressive dynamics, given the dimensions, whatever you choose to listen to.
This speaker from Audio Pro delivers great results for its price and size. You get a depth and sound stage just not available in every product at this price point. As soon as you turn this product on, you'll be enveloped in a sheet of sound.
It is a bit of a shame there's no app to control EQ though.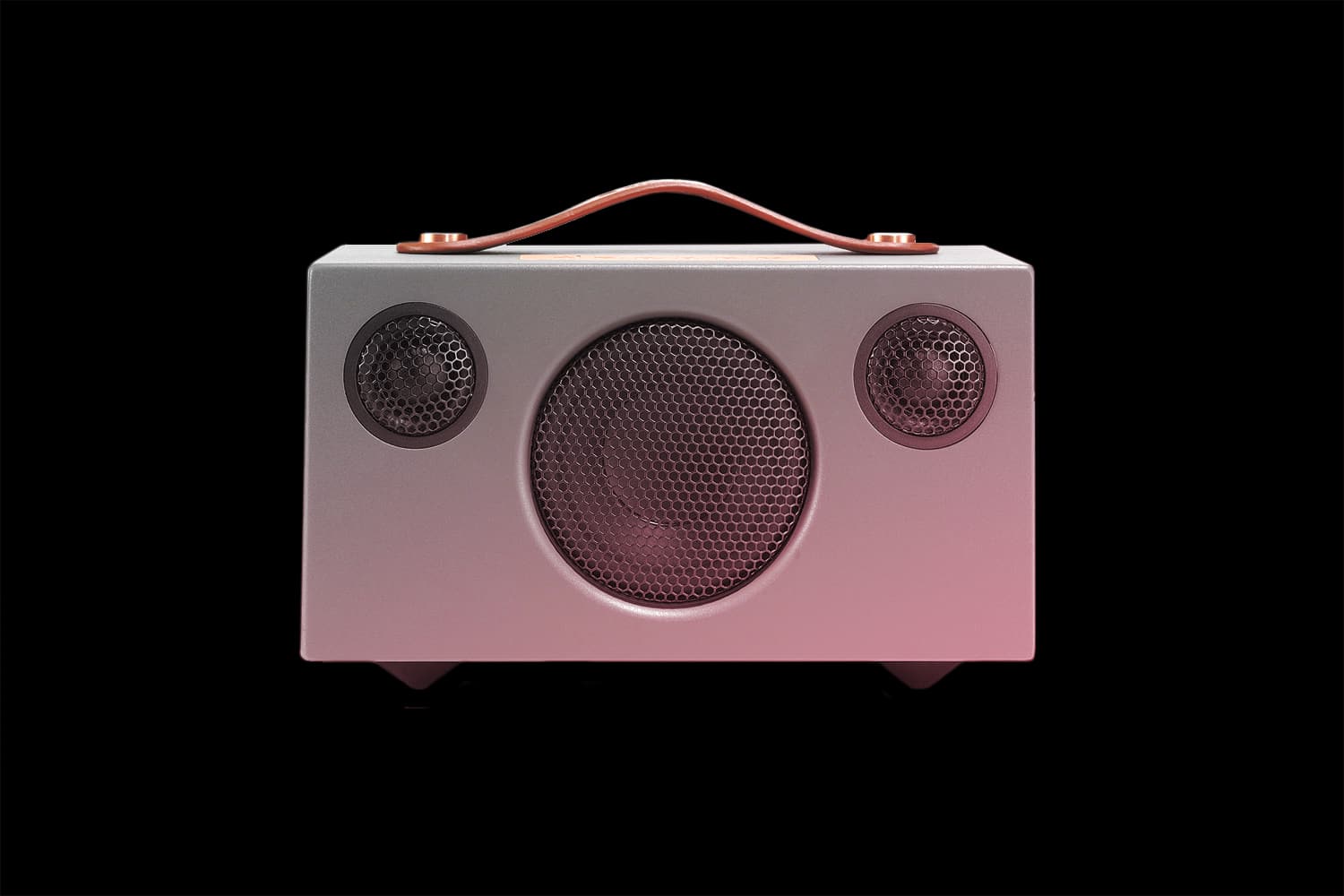 There are certainly more powerful portable speakers from Audio Pro on the market. You can even get a more enhanced speaker from the Addon range. However, it's tough to find something this convenient and portable in a product for the same budget.
Having said this, the
Bose Soundlink Mini II
is a tempting proposition at an even lower price point.
The Addon T3+ is an improved sequel from the previous Addon T3, with impressive battery power, and fantastic audio quality (for the size and price).
With the Addon T3+ you get to expedience all the wonders of amazing sound, combined with a
beautiful Scandinavian finish
to instantly capture attention. Of course, there are a few things missing, like Wi-Fi connectivity, or multiroom syncing.
Good
Unique retro design
High-quality materials
Amazing battery life
Decent bass and treble
Range of colours
Bad
No internet radio or Wi-Fi
Lacking multiroom syncing
No smart speaker support