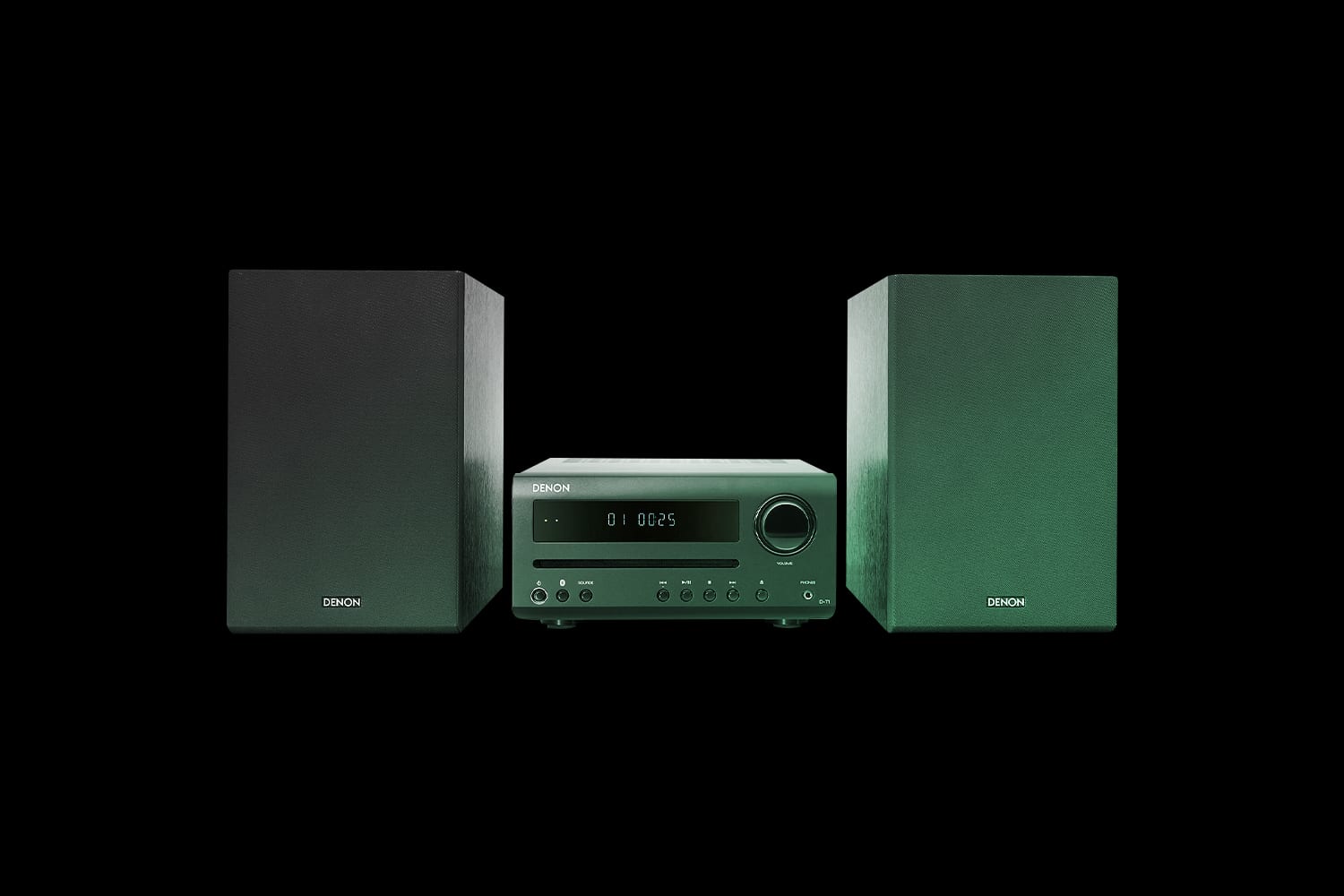 Denon is a leading provider of audio systems. Across the US, customers love Denon for the company's high-quality speakers, home theatre systems, and headphones.
Some of Denon's most popular products belong to its powerful Hi-Fi line up. Unlike other major Hi-Fi options that take up a lot of space in your home, products like the Denon D-T1 deliver big performance in a compact package.
If you're looking for a small speaker that can fit easily into a bookshelf or onto a side table, Denon has you covered. Today, we're going to be taking a closer look at the Denon D-T1. This is one of the more recent additions to the compact Denon Hi-Fi line up and a relatively affordable option too.
Let's jump in.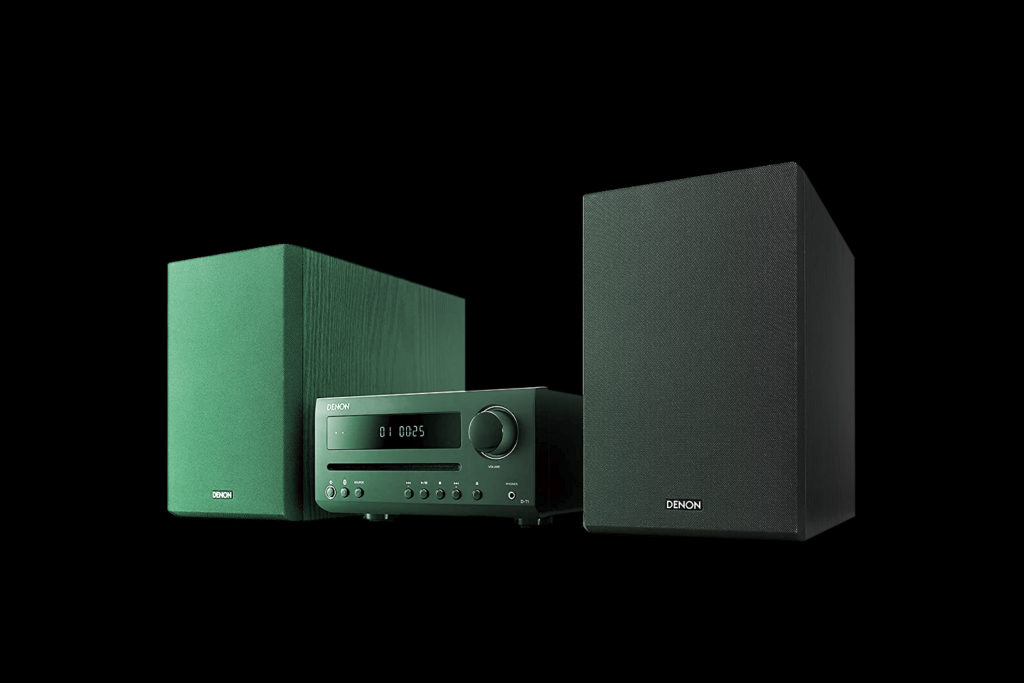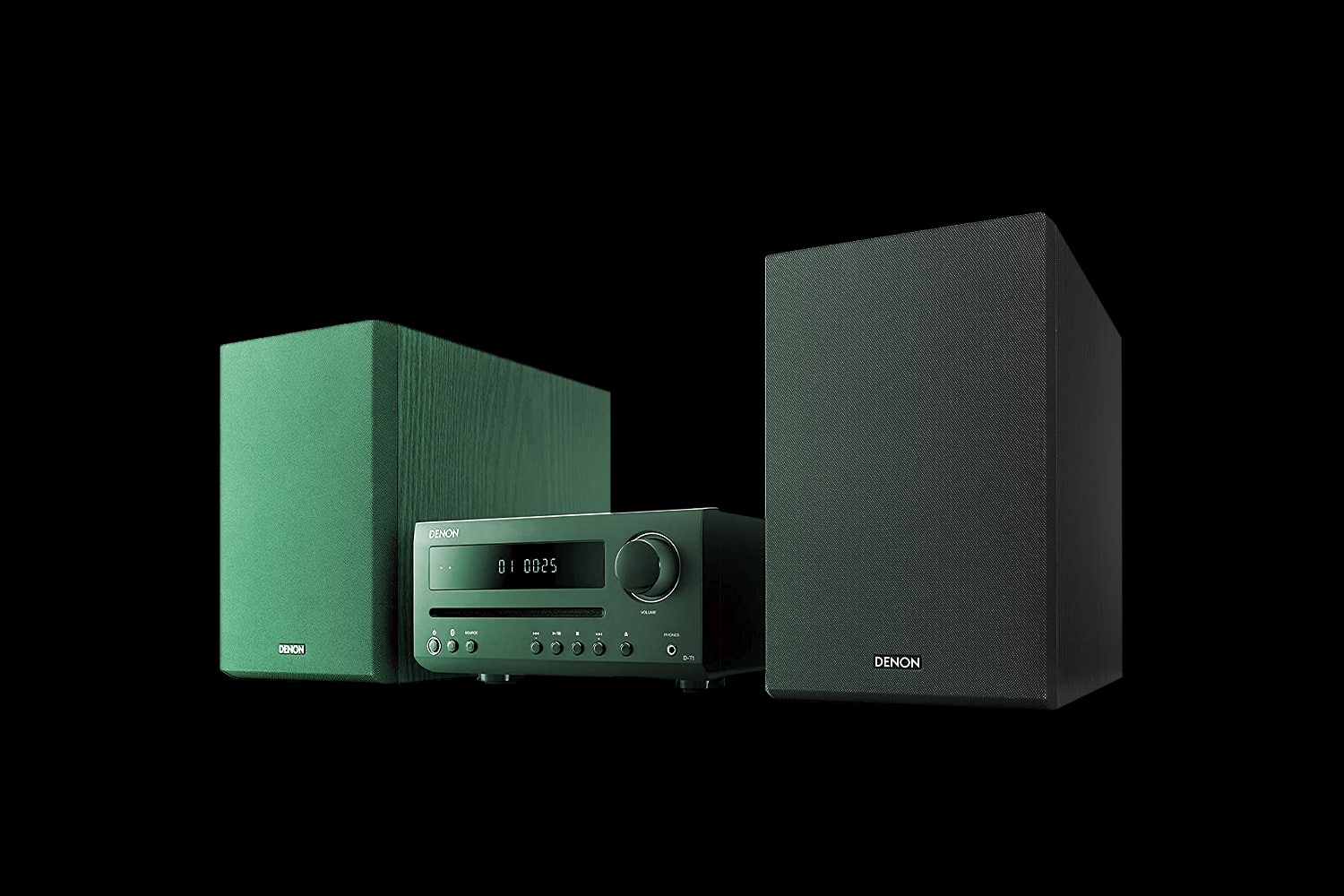 Denon D-T1 review: Design and size
The Denon D-T1 is a compact home theatre and Hi-Fi system. Perfect for smaller homes and spaces, the device comes in three components, which you can separate according to your needs.
The central part of the Hi-Fi is small enough to fit in virtually any space, but it still has enough room for a clear display and a CD player.
The bookshelf speaker and Denon Hi-Fi combination offered by the D-T1 builds on years of elegant Denon design. The company has more than 100 years of experience in building audio systems, and it shows.
This beautiful product doesn't just look amazing; it sounds great too. Built-to-last with durable materials, the Denon D-T1 features a matte appearance that can fit comfortable into your interior design scheme.
The speakers included are just as attractive, with a sophisticated and modern block aesthetic.
Within this sensational home theatre, you'll find everything you need to enjoy a wide selection of musical experiences. There's an FM/AM tuner built-in so that you can listen to your favorite channels.
You also get a CD player, and a Bluetooth connection. However, there doesn't appear to be a Wi-Fi option or smart speaker connectivity.
Denon D-T1 review: Features
Denon designed the D-T1 based on the specs for the award-winning D-M41. Although the tech is improved and updated, you still get incredible sound quality and a convenient set-up.
Denon Hi-Fi systems offer an excellent combination of feature richness, and ease of use.
From unboxing to operation, everything about the Denon is beautifully straightforward. The two-way speaker system provides a high-level audio speaker that customers have come to expect from this brand.
Plus, you can unlock virtually any music you like thanks to Bluetooth streaming.
There's a headphone jack in case you want to listen privately. Plus, you also get alarm and sleep timer functions. These are rare capabilities to have in a home theater and Hi-Fi system.
For a price of around $300, features include:
High-quality Bluetooth streaming
2-way speakers with soft dome tweeters
AM/FM radio connectivity
CD player
Compact and attractive design
Optical input to support TV sound
Headphone access
Sleep timer and alarm function
Remote control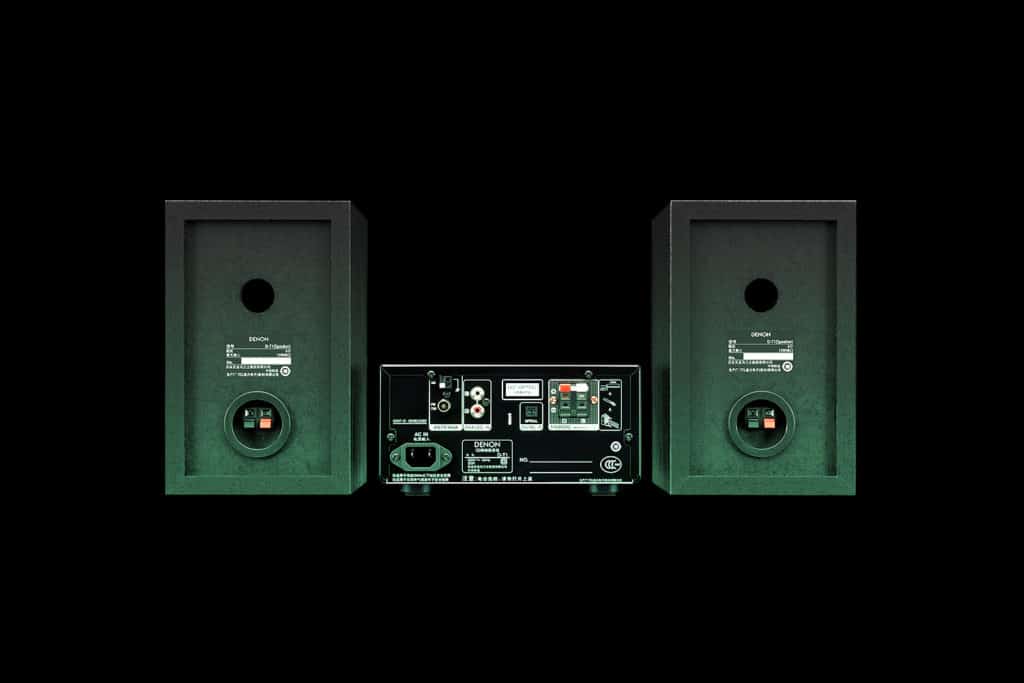 Denon D-T1 review: Connectivity
During this Hi-Fi review, we did find ourselves wondering what it would be like to use this device with something like Amazon Alexa. The product is very modern and sophisticated, so adding functionality for smart speaker compatibility would feel very natural.
Unfortunately, at this point, that's not something available from the Denon D-T1.
The good news is that the product is still relatively easy to control, although a dedicated app might have been nice, just for controlling music from your smartphone.
The Bluetooth streaming is reliable and convenient. There's no NFC connection, but you can link your device almost instantly anyway. Another major bonus of the Denon D-T1 from a connectivity perspective is that you can use the Hi-Fi system to play sound from your television too.
Denon D-T1 review: Performance
The performance of any Denon Hi-Fi is usually an incredible thing. The Denon D-T1 is no exception to that rule. This beautiful and high-performing product comes with a sophisticated and sleek design.
The small footprint means that you can enjoy great sound from anywhere in your home, and the powerful speakers deliver a ton of volume for their size.
The Denon D-T1 sounds brilliant, with crisp highs and deep lower notes. You can really hear the audio expertise that went into creating this device. The only real downside is that this system isn't quite as intuitive to use as some of the other products that we've seen.
There's no dedicated smartphone app, no smart speaker assistant, and nothing to help with making the Hi-Fi experience feel more modern. There is a remote control, but we think that Denon could have really taken this device to the next level by thinking more "digital".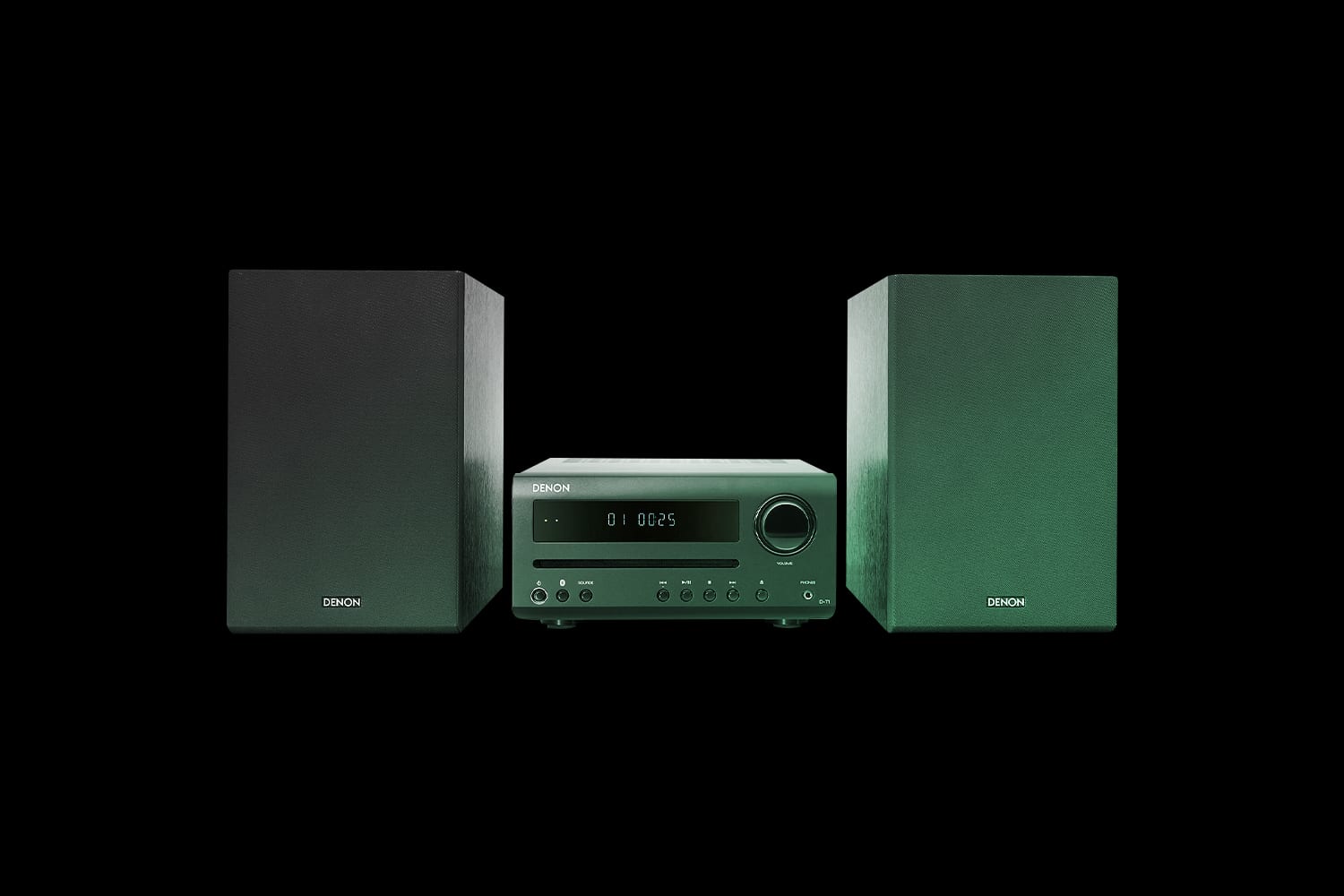 Denon PMA-60 review: Verdict
If you're in need of a new Hi-Fi and your main focus is audio quality, then the Denon D-T1 is an excellent choice. This is a powerful device that combines a compact size with a massive audio performance. You won't be disappointed by the visual or audio impact of this product.

However, it does seem to be bit overly expensive considering the fact that you don't get any advanced features like Wi-Fi or NFC connectivity. You might be able to find some slightly more modern products out there for a lower cost.


Good
Excellent sound quality
Amazing volume
Compact and convenient design
CD player included
AM/FM radio available
Bluetooth streaming
Options to hook up your TV
High-performance speakers
Bad
No smart speaker
No Wi-fi
Quite expensive
No app