One of the most popular names in the American and British audio landscape, Denon offers beauty and performance in an incredible package.
With something to suit virtually every taste, this company has tried its hand at headphones, Hi-Fi systems, home theatres and more. In other words, if you're looking for high-quality audio, then Denon gives you a good place to start.
The Denon CEOL-N10 is the focus of our review today, and the fourth-generation entry in the CEOL range. This incredible system includes support for multi-room playing. Plus, you also get state-of-the-art Wi-Fi technology, Alexa support, and AirPlay too.
If you're in the market for a mini HiFi system that's big on performance, then this could be the product you've been looking for.
Let's take a closer look.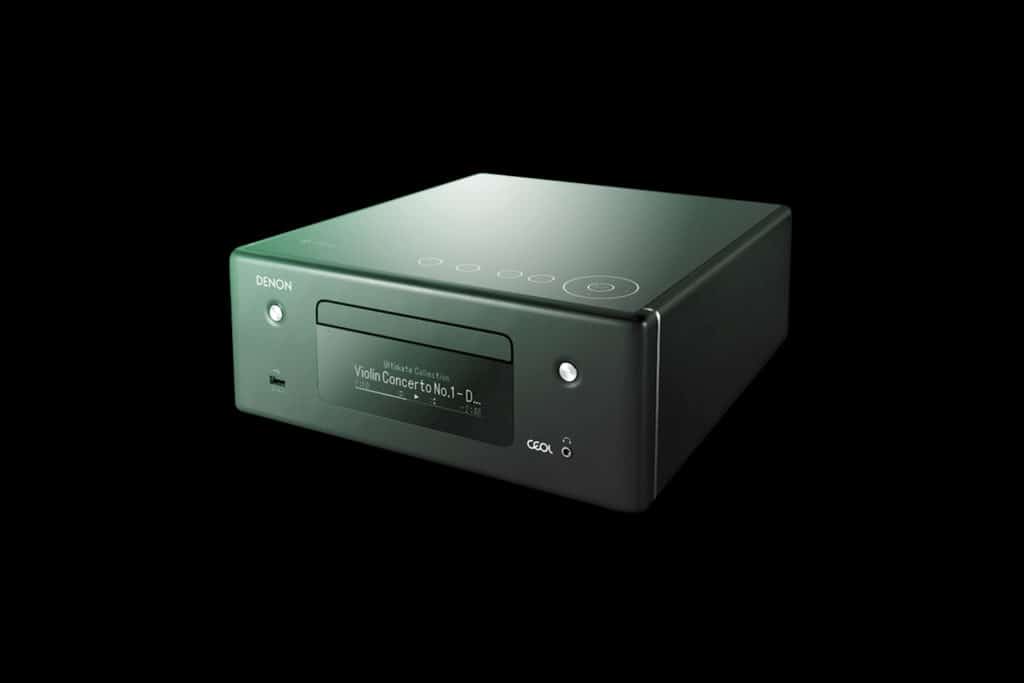 Denon CEOL-N10 review: Design and size
As usual, we'll start by taking a look at the design.
The CEOL is a mini HiFi system, designed to fit in any room, with removable speakers and a compact footprint. You can buy the system without the speakers and add your own.
However, we'd recommend opting for the full package. The dedicated speakers have an optimized passive crossover control and soft-dome tweeter intended specifically for the N10.
The design of the Denon CEOL-N10 is similar to some previous CEOL systems, though a little more sophisticated. There's a scratch-resistant acrylic plate and a hard-coated finish. The top cover for the device also comes with back-lit LED touch-sensitive controls.
At the front of the product, you'll find an OLED display.
One of the biggest benefits of the RCD-N10 is its user-friendliness. The OLED screen keeps you informed with useful details about what you're listening too. Plus, the large remote control makes it easier to manage your music.
You can even connect your HiFi system to your television with the available connectors in the system, or you can add a turntable too.
The USB port on the front of the machine is compatible with virtually any USB drive, so you can play all of your own content that way too.
Denon CEOL-N10 review: Features
So, what kind of features can you expect from a device like this?
Well, first off, it's important to note that this is a full Hi-Fi system. It's a lot more sophisticated than any wireless speaker on its own.
First of all, you get a CD-player built-in, so you can play your music collection as much as you like. You can also stream through your home network with Wi-Fi, or Bluetooth. The Denon also connects to a whole-house wireless audio system, so you can turn up the volume around your house.
Despite a wide selection of features, the Denon CEOL-N10 is a compact and easy-to-use solution. This device doesn't take up much space, and it takes minutes to set up.
Another huge bonus of the Denon CEOL is its amazing amplification module, the Class-D power stage can deliver a massive amount of power, without muddying the sound spectrum.
For a price of around $600, features include:
Wi-Fi
Airplay and Bluetooth
Access to music services (Spotify, Pandora, etc)
Easy set-up and unboxing
Alexa voice compatibility
AM/FM tuner
CD player
USB port
Two optical inputs
Support for various audio formats
HEOS whole-home solution
Remote control
Double-layer scratch-resistant design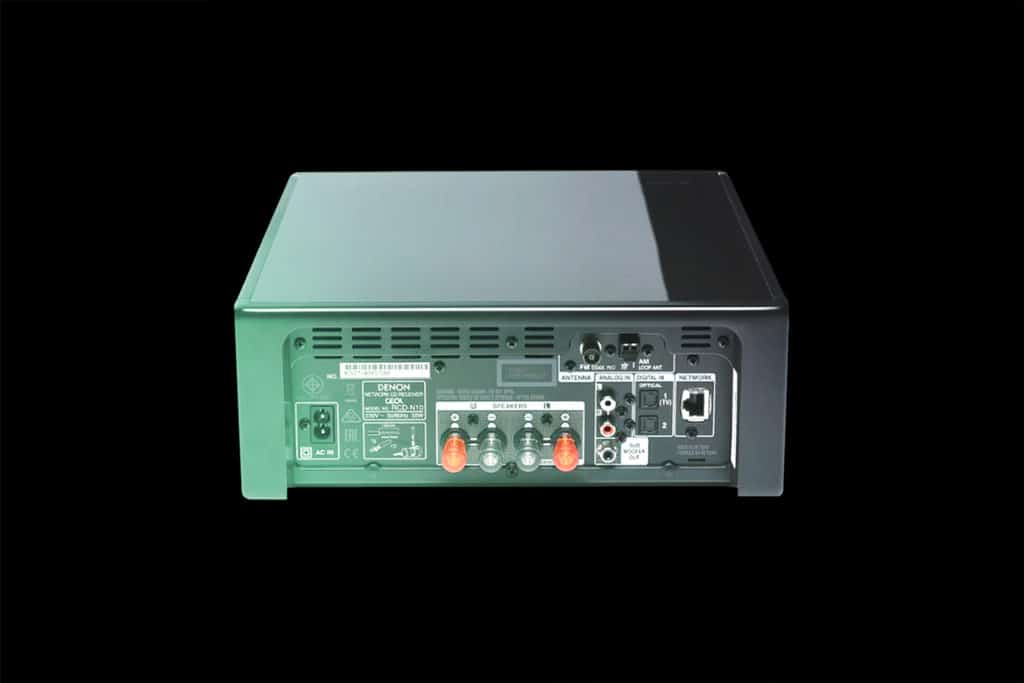 Denon CEOL-N10 review: Connectivity
The Denon CEOL-N10 isn't just a massive hit among audio fans for its compact design and unique appearance. This powerful Hi-Fi system offers a modern experience.
The Denon is aimed at anyone who's looking for a compact solution that's both powerful and reliable at the same time. For effortless control, the CEOL comes with Amazon Alexa compatibility. All you need to do is download the HEOS entertainment app to get started.
The HEOS app will also allow you to connect various music systems using wi-fi. This means that you can link up to 32 HEOS enabled units at a single time. Once you've set up your system, you can stream your music effortlessly and control everything with the HEOS app.
The app allows you to access internet radio services and streaming services too.
With both AirPlay and Bluetooth built-in, connecting your devices couldn't be easier. The Denon CEOL-N10 also features Wi-Fi and internet radio, so there's no limit to what you can listen to.
All that, and there's a USB socket for adding your own content and the option to connect to a TV or gaming system too.
You can even access more of your music through the built-in CD player and AM/FM tuner.
Denon CEOL-N10 review: Performance
When it comes to performance, one of the things that most surprised us about the Denon CEOL-N10 is how easy it is to use. While it might be packed full of features, it continues to provide an amazing quality of experience.
The CEOL-N10 is incredibly easy to control. You can use the system itself, thanks to a series of easy-to-use buttons, or the included remote control.
The HEOS app makes it easy to fill your entire house with sound whenever you like. Plus, access to Amazon Alexa makes using this device as simple as using something like the UE Megablast.
Denon doesn't cut corners on sound performance either. The punchy 60-watt amp means that you can get incredible volume and fantastic audio quality at every level. The mids are exceptionally clear, while the highs sound beautifully crisp.
There's no extra bass boost, but there doesn't need to be.
Saying that we only tested the Denon Hi-Fi system with the included speakers in the set. There's a chance that you might not get the same quality if you're using a different set of speakers.
Denon CEOL-N10 review: Verdict
You'll be hard-pressed to find anything about the Denon CEOL-N10 that doesn't blow you away. This powerful mini Hi-Fi system is brimming with modern features to make your life easier and give you more access to your music.

From powerful sound quality to Wi-Fi and Alexa access, there's a lot to love. If you're looking for a speaker with a lower price tag, then the Denon might not be the best choice for you. However, if you're willing to splash out on your Hi-Fi system, this is the device to do it with.
Good
Amazing sound quality
Fantastic Alexa access
Bluetooth and wi-fi
CD player and USB port
High-quality digital and AM/FM radio
Powerful remote control
App included for easier management
Beautiful compact design
Works with a multi-speaker home design
Ideal for usability
Bad
Quite expensive
No AptX Bluetooth receiver