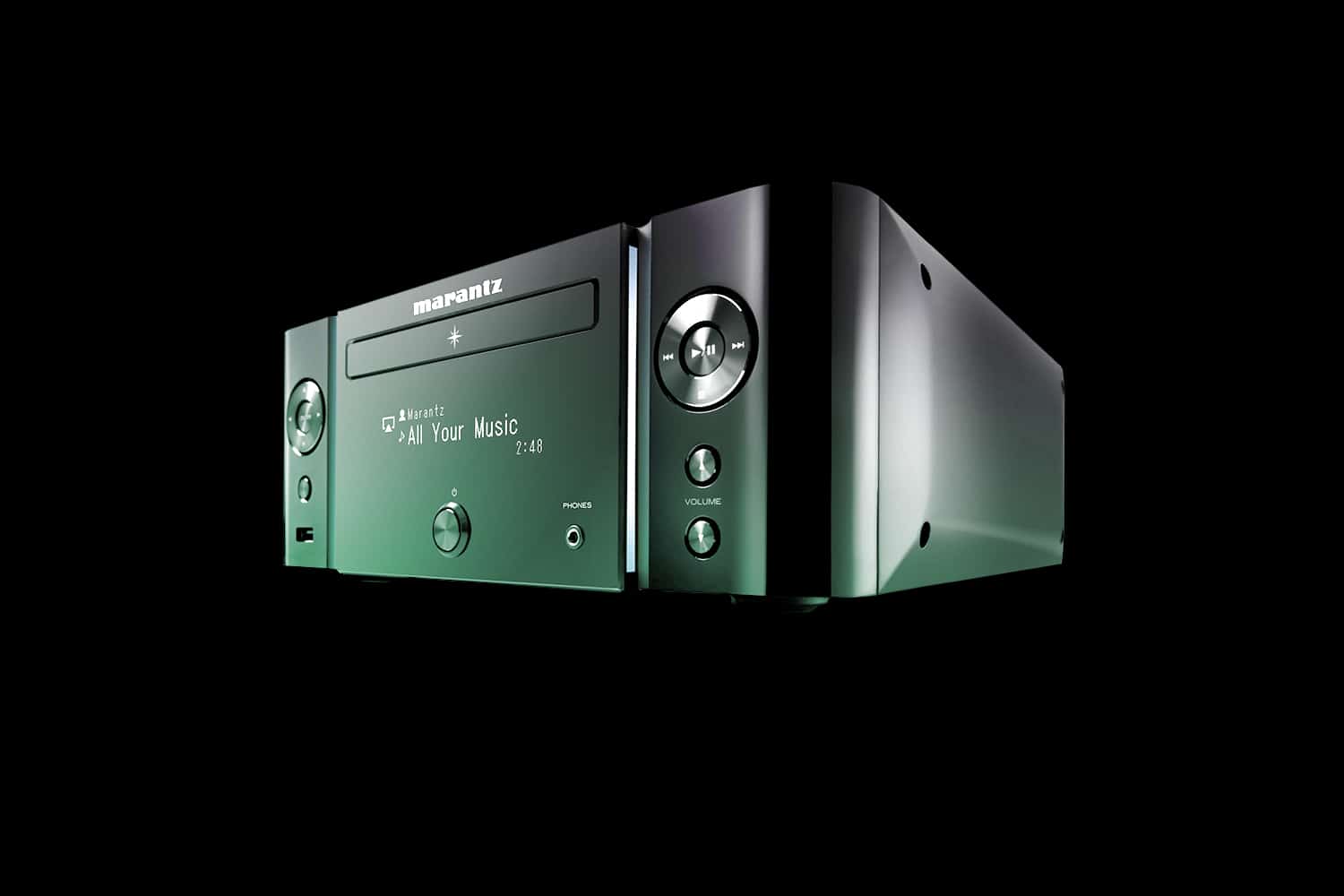 Looking for an all-in-one Hi-Fi system that can handle anything?
The Marantz team could have just the product for you. This leading audio company has earned a powerful reputation over the years for its commitment to delivering high-fidelity sound and modern features.
When you get a Marantz amplifier or receiver, you get more than just audio.
Products like the Marantz M-CR611 come with Bluetooth and Wi-Fi connectivity, AirPlay, a CD player, and countless other capabilities to explore.
Although there are a few downsides to the M-CR611, such as a chunky frame and a few missing features, this high-quality device checks a lot of boxes.
Read on for our full Marantz M-CR611 review, complete with everything you need to know about this well-considered Hi-Fi system.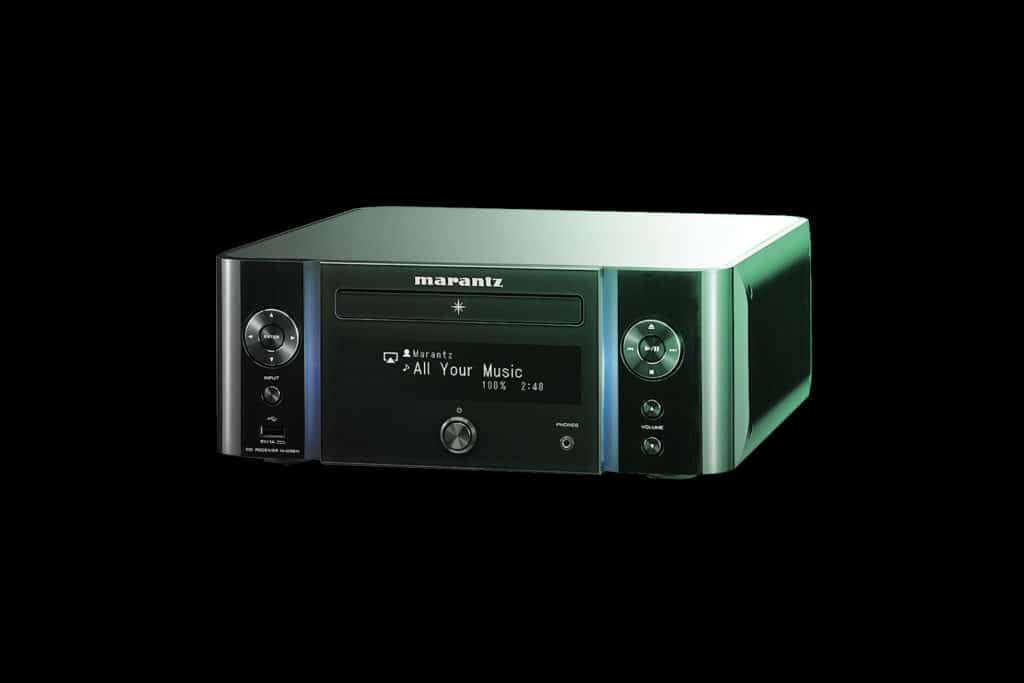 Marantz M-CR611 review: Design and size
The mid-range product in the Marantz M-CR range, the 611 delivers a bundle of powerful features in a compact box. Cosmetically, this device looks similar to the M-CR610 and the M-CR612, with the same dimensions and a considerably basic design.
The product is small enough to fit into most television cabinets or Hi-Fi stands. But, you will need to figure out how you're going to connect your speakers, which aren't built-in. There are a couple of components that set this product apart from its counterparts too.
For instance, there are illumination strips on the front that you can dim or turn off whenever you like.
The acrylic guard on the top of the Marantz receiver helps to guard your investment against scratches. Overall, there's nothing particularly incredible about the way that this Hi-Fi system looks.
However, don't let that fool you. Beneath a simple design, the Marantz houses a lot of serious power.
You can connect this device to your internet via a Wi-Fi connection or ethernet cable, and there are a bunch of ports in the back of the product for linking your music or setting up speakers.
The CR611 also comes with a handy NFC chip installed, so you can just tap your device against the system to link it.
Marantz M-CR611 review: Features
Marantz consistently proves that you don't need a big Hi-Fi audio device to unlock plenty of features. This top-selling product comes with a wide range of listening options, including Bluetooth and Wi-Fi wireless audio streaming.
There's a built-in CD player that's compatible with erasable and recordable discs too.
Browse through 4 high-fidelity audio amplifier channels, and 2 pairs of loudspeakers. You also get the option to control the volume level of every speaker pair that you connect independently. Alternatively, you can drive one pair of speaker using double the power output.
The deluxe ergonomic control is fully compatible with the remote app available from Marantz. This means that you can control your music easily from your smartphone.
While the Marantz M-CR611 is pretty expensive compared to other Hi-Fi products, you get what you pay for in terms of sound quality and reliability.
For around $500, features include:
All-in-one system functionality
Internet or Wi-Fi connectivity
Spotify Connect access
NFC Bluetooth
USB sockets for music storage
Built-in CD player
FM/AM radio tuner
TV or games console access
World-leading audio
Twin-speaker outputs with individual controls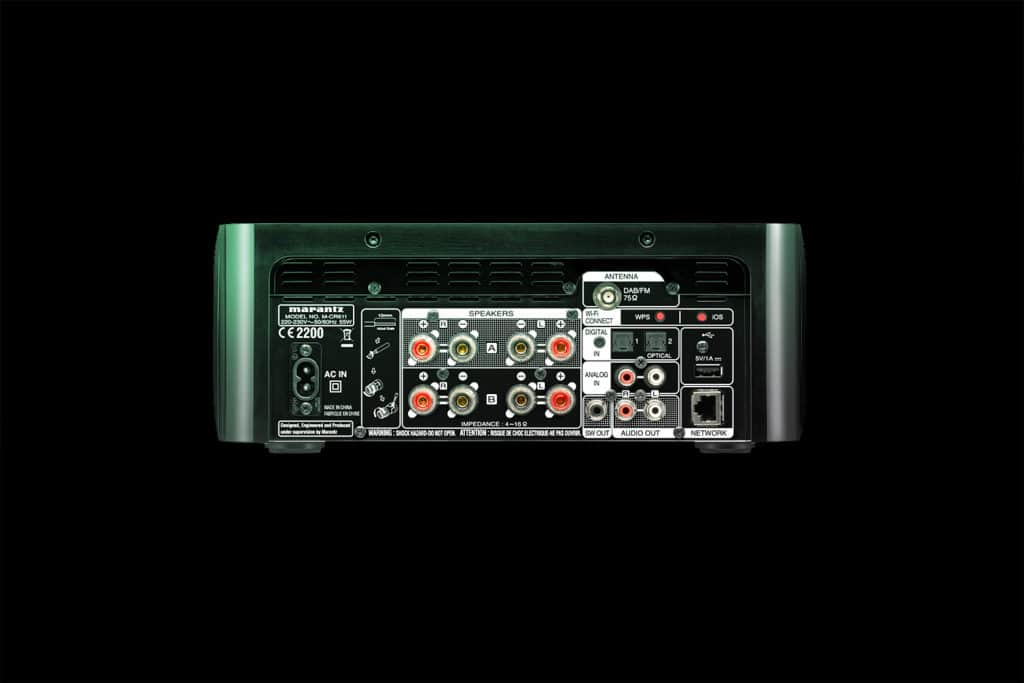 Marantz M-CR611 review: Connectivity
From a connectivity perspective, the Marantz M-CR611 is missing a few of the capabilities you'll find on other leading products. There's no Amazon Alexa or smart speaker compatibility. You don't get access to any advanced applications like HEOS for multi-room control either.
Marantz still provides a high-level connectivity experience with the M-CR611. You can seamlessly connect your Spotify account to play the music that way. Alternatively, there's access to Bluetooth NFC so all you need to do is tap your device on the system to link up.
If you want to stick to wired connections instead of relying on the internet or Bluetooth, you still have that option. There are two digital optical inputs for your television or games console. Alternatively, you can use the included CD player or USB ports to play your own collections or files.
Another point worth noting from a connection perspective, is that the USB ports can charge your device while it's plugged in. If you need to get some extra energy for your smartphone and you don't want to use multiple outlets, you're covered.
Marantz M-CR611 review: Performance
From a usability perspective, the Marantz M-CR611 is wonderfully easy to use. The accent lighting makes the product stand out – even at night. Plus, the OLED screen ensures that you get a high-quality reading of any information you need about your radio stations or CDs.
The Marantz M-CR611 arranges everything in a clear and straightforward format, so there's no reason for any confusion.
So, how does it perform from an audio standpoint?
The Marantz receiver doesn't come with any built-in speakers, so the kind of speakers you use will play a part in how your music sounds.
The good news is that if you choose the right quality of speakers, you'll benefit from an incredible full sound with plenty of low-end depth and high-end clarity.
The digital amplifiers and high-performance audio technology built into this Hi-Fi system do an excellent job at delivering your sound at a new level. Whether you're tuning into radio or digging through your CD collection, you're going to love the output you get from this Marantz receiver.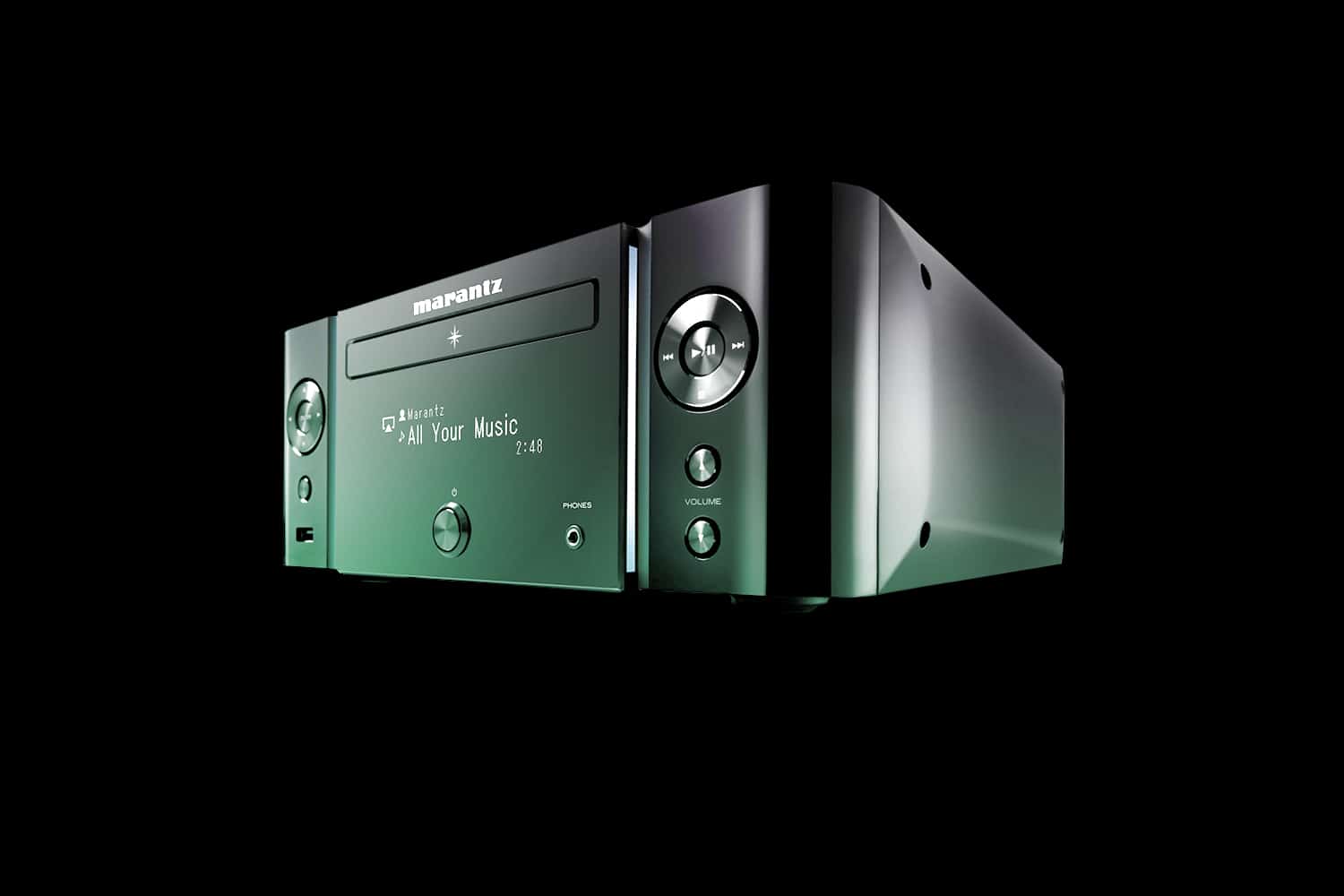 Marantz M-CR611 review: Verdict
The Marantz M-CR611 is an excellent product for anyone who wants to take their audio to the next level and benefit from the built-in technology. This Hi-Fi system will make your television or radio channels sound superb.

At the same time, you get the option to play music in plenty of different ways.

There are a few downsides, however. This machine is a lot chunkier than you might expect from something that's supposed to be compact. There are no high-end Bluetooth codecs included, and no smart-tech either.

Besides that, the Marantz does offer a lot of great features for a reasonable price-tag.
Good
Powerful audio quality
Built-in Wi-Fi and Bluetooth
AM/FM tuner included
Excellent personal listening experience
Universal compatibility
Plug-and-play user-friendliness
CD player included
Easy-to-read OLED display
Excellent app functionality
Bad
Some limitations for high-end music
Quite expensive for a mid-range player
No speakers included
No advanced audio codecs for Bluetooth