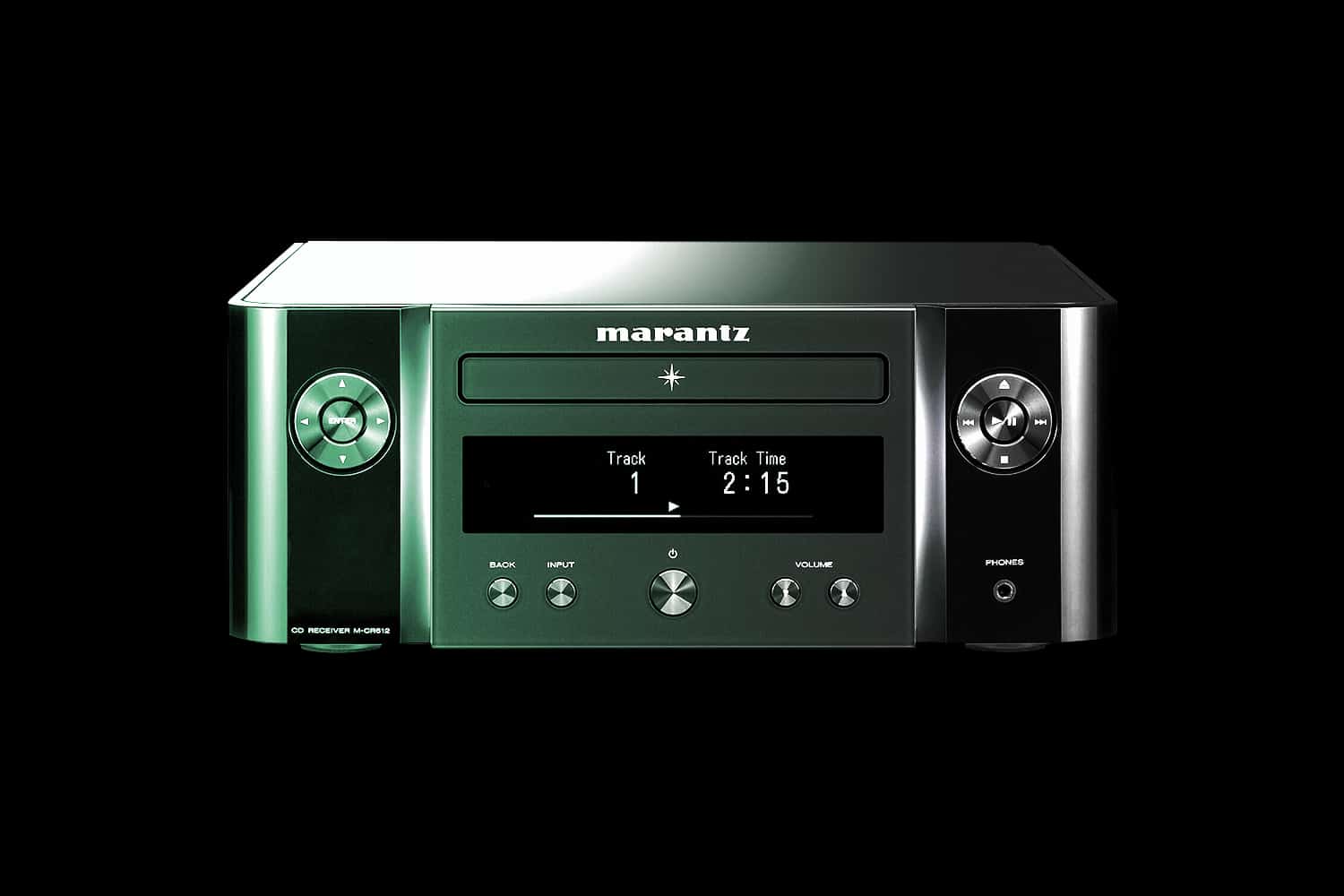 There are plenty of popular audio companies in the US today.
From Sony to Denon, you're sure to find something that suits your needs with a little experimentation.
Today, we're going to be focusing on one of the bigger brands in the industry: Marantz. Best known for its Hi-Fi and music systems, Marantz is all about clarity and convenience.
Although you might pay a little extra for a Marantz receiver than you would for a lesser-known brand, the quality of Hi-Fi audio you get in return is usually worth it.
Wherever you look online, Marantz earns of full-star reviews thanks to its sensational audio quality and user-friendly performance.
Today, we'll be reviewing one of the more popular smart models on the market. The Marantz M-CR612 is an upgrade from the previous CR611 model. This product comes complete with a built-in CD player, exceptional amps, and Amazon Alexa compatibility.
So, what can you expect from a product like this?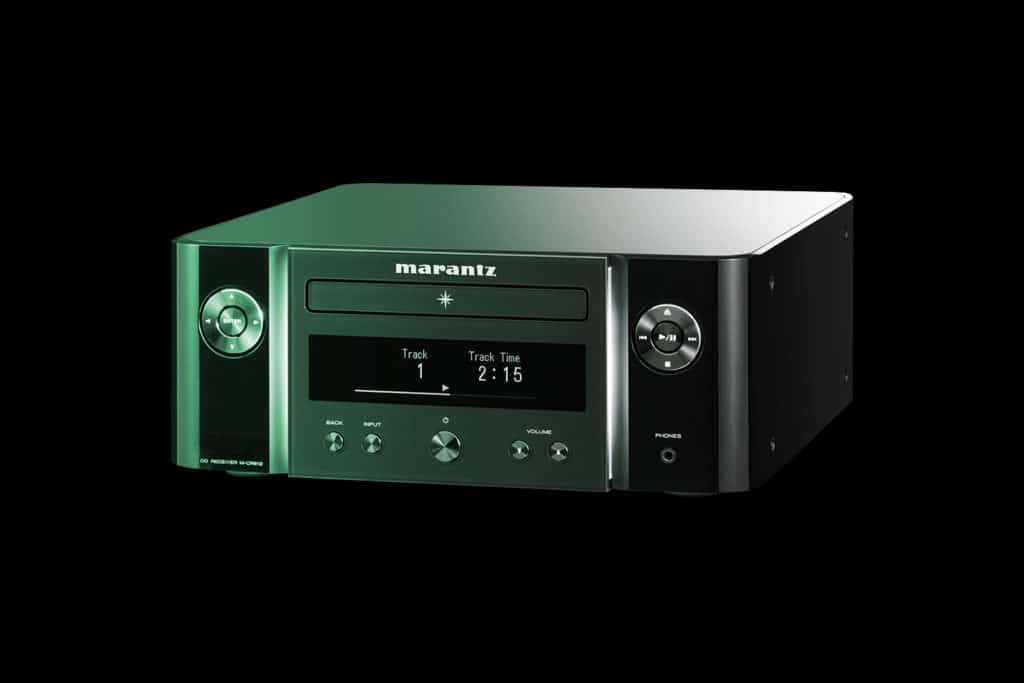 Marantz M-CR612 review: Design and size
If you're already familiar with older versions of the M-CR range, then the 612 will look pretty familiar. The format is pretty similar all around, with a compact shape that fits easily into any Hi-Fi or television stand.
There are two colors to choose from with the Marantz M-CR612, including an eye-catching silver gold option, and traditional black. We much prefer the black for minimalist purposes, but your color choice is entirely up to you.
The front faceplate of the M-CR612 splits into three parts. There's a CD player tray in the center, along with an OLED screen for tracking audio information, and a power/standby button.
On both sides of the screen, you'll find control panels with various functions. The left panel lets you explore the menus on the Marantz receiver with up, down, left, and right buttons. The right panel is for controlling your music, with audio playback, open/close CD tray, and play or pause.
For private listening, the Marantz M-CR612 comes with a headphone input jack that's easy to see on the front plate. The back of the device is a touch more complicated, with multiple speaker input options, a network cable for connecting to the internet, and more.
We'll come back to these inputs later in this review.
Clearly, this is more than just your average wireless speaker. The Marantz features everything you need to play music from multiple sources. AirPlay 2, Bluetooth and HEOS connectivity gives you tons of Bluetooth choices.
Alternatively, the CD player means that you can make the most out of your "traditional" collection of tunes.
Marantz M-CR612 review: Features
This Marantz receiver might be a bit confusing to some Hi-Fi fans. Although it uses the descriptor "all in one" online, there is one crucial feature missing: the speakers. This is something that Marantz has done on purpose.
When you pay for the Marantz M-CR612, you're splashing out for the connectivity, power, and audio technology.
Although there are plenty of Hi-Fi systems out there with speakers built-in, Marantz gives you the freedom to choose your preferred speakers yourself. That means that you can really build a system that's unique to your needs.
You might need to source the speakers yourself, but Marantz handles everything else for you. Whether you're looking for access to Wi-Fi channels, or you want to connect with your smart assistant, you can do it all with this Hi-Fi audio machine.
For a price of around $700, the Marantz M-CR612 features:
60w 2-inch or 4 x 30-watt options for power
CD, MP3, and WMA support
AM and FM radio tuner
Play songs from the internet, Bluetooth, Airplay 2 or HEOS (music app)
Support for Alexa, Apple Siri, and Google Assistant
High-resolution playback for any device
Built-in high-band Bluetooth support with enhanced stability
Two digital optical inputs for televisions and other devices
Works with your TV remote (and there's a remote included)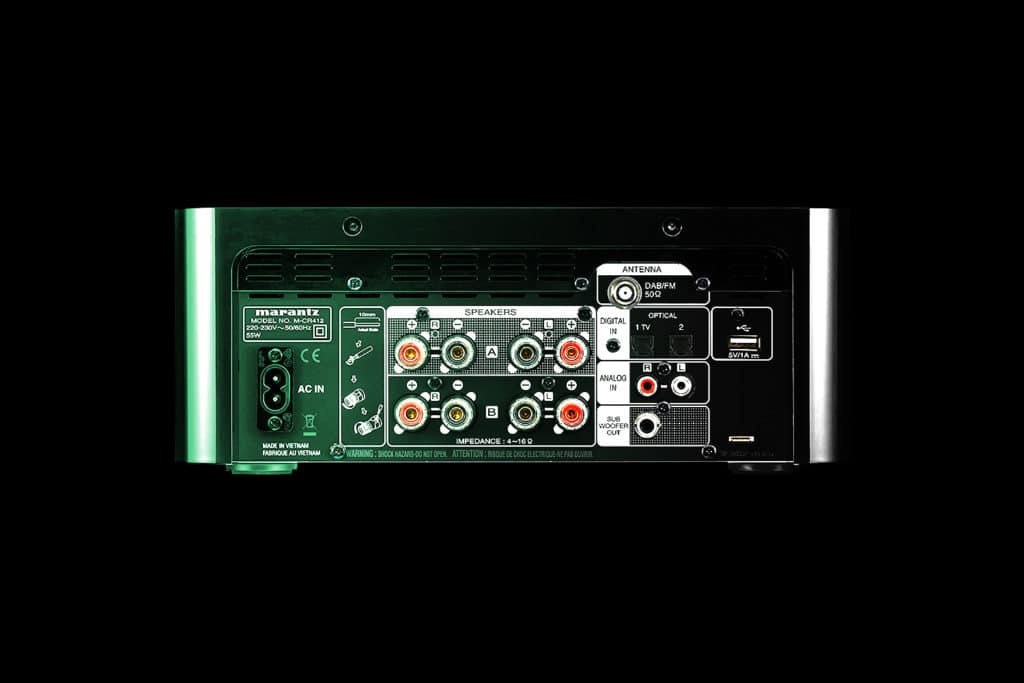 Marantz M-CR612 review: Connectivity
The Marantz M-CR612 is a product for genuine audio enthusiasts. If you're an audiophile with a love of technology, then you're going to appreciate all the things you can do with this device. There's more than just an AM/FM tuner and CD player to explore here.
At the back of the device, you'll find connectors for four separate speakers. You can also adjust your speakers based on the amount of power you want to use. You can also use two sets of the output speakers to amplify another set of speakers, for increased volume.
An in-built mode on this Marantz receiver ensures that you can connect your system to your television, computer, or gaming console too. There's even an ethernet cable for access to Wi-Fi based streaming. Or you can use the USB port for connecting a storage system.
Bluetooth and connectivity wise, Marantz has gone above and beyond here. AirPlay protocols are available for any music and audio content from any app.All you need to do to start streaming is set your device as an audio player, and you'll be ready to go.
The Bluetooth receiver is convenient and efficient. It only takes a matter of seconds to connect your device and start streaming music wirelessly. The manufacturer also makes it possible to deactivate Bluetooth when you're not using it, reducing the risk of a lower sound quality.
Marantz M-CR612 review: Performance
It's worth noting that your experience of the Marantz M-CR612 for audio will depend on the speakers you use. Accessibility-wise, this device is fantastic. Despite such a wide range of features, the product is incredibly easy to use, and great for beginners.
The more you experiment, the more you'll discover.
When it comes to sound quality, you'll need a great pair of speakers to make the most of the sound. However, if you do have the right equipment, you can achieve an incredible level of clarity and volume. The sound is incredibly open and rich, with lots of depth at the right points.
The HEOS multi-room system means that you can wirelessly stream different music sources throughout the house and control your audio quality from your phone too. Everything is powerful and intuitive, down to the Alexa access that allows you to control your music with just your voice.
The high-performance technology within the Marantz M-CR612 also means that you can play your music at louder volumes without worrying about distortion. You can even use both sets of speaker inputs if you want to blow the roof off the party.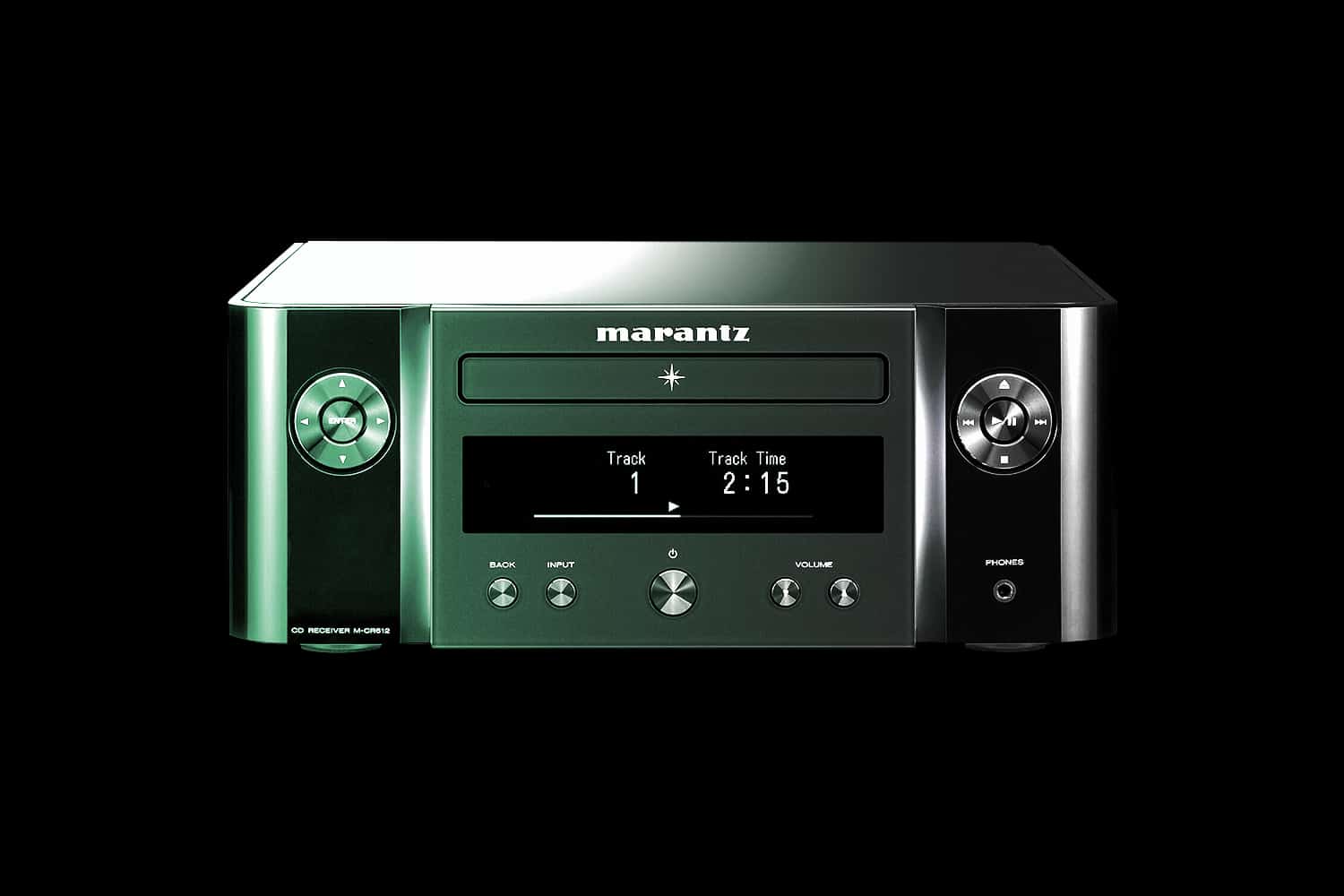 Marantz M-CR612 review: Verdict
The Marantz M-CR612 isn't your average audio and radio receiver. This is a tool designed by professionals for people who have a connection with their music. You get an incredible compact product with countless enhancements, specially designed to make your music sound amazing.

If you're looking for unbeatable Hi-Fi audio, then the Marantz M-CR612 can give you that in spades. Just make sure you're willing to pay for the privilege. On top of the hefty price tag for this Marantz receiver, you're still going to need a set of speakers too.

It's also worth noting that there's no AptX for Bluetooth, which is a bit of bummer.
Good
Incredible power and connectivity options
CD player included
AM/FM tuner included
Wi-Fi and Bluetooth streaming
Amazon Alexa support
High-resolution high-performance audio
Two digital optical inputs available
Works with TV remote
HEOS app compatible
Bad
No AptX Bluetooth
Could be a bit more compact
Somewhat expensive