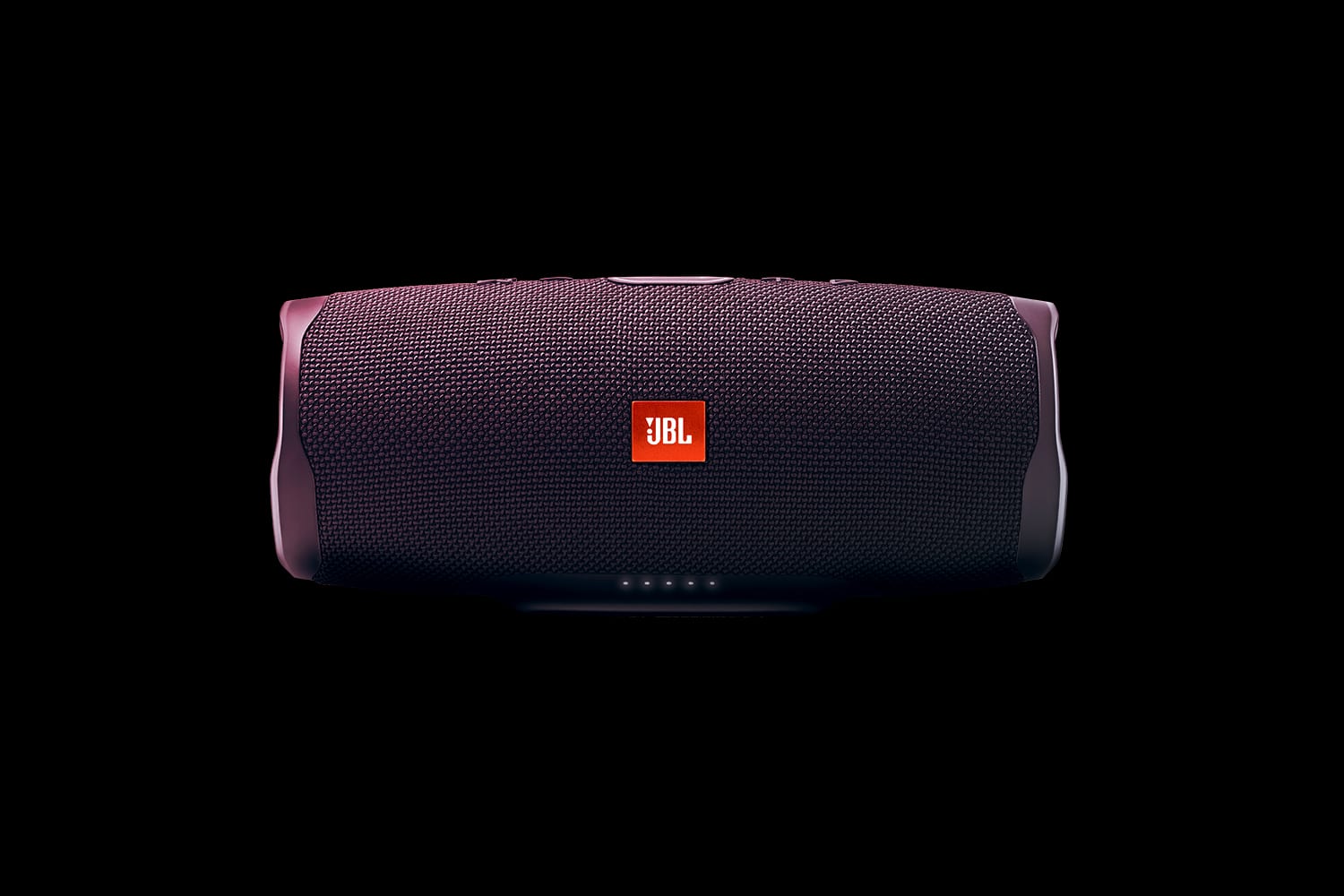 JBL is one of the most popular and well-known names in the Bluetooth speaker market for a reason.
The company is always going above and beyond to deliver high-performance speakers to its audience, complete with everything from incredible sound quality, to durability.
Whether you're investing in something small and portable, like the JBL Clip, or you prefer something bigger, like the Xtreme, there's something in JBL's portfolio to suit everyone.
Most recently, we had chance to check out the JBL Charge 4 – the latest version of an already popular portable speaker.
Up until now, the Charge lineup has delivered winner after winner, with waterproof designs, and huge speaker volume despite the products compact size. The bass is impressive, thanks to impressive dual-pass radiators, and there are plenty of other bonuses to explore too.
Want to find out more? Read on for our full JBL Charge 4 review.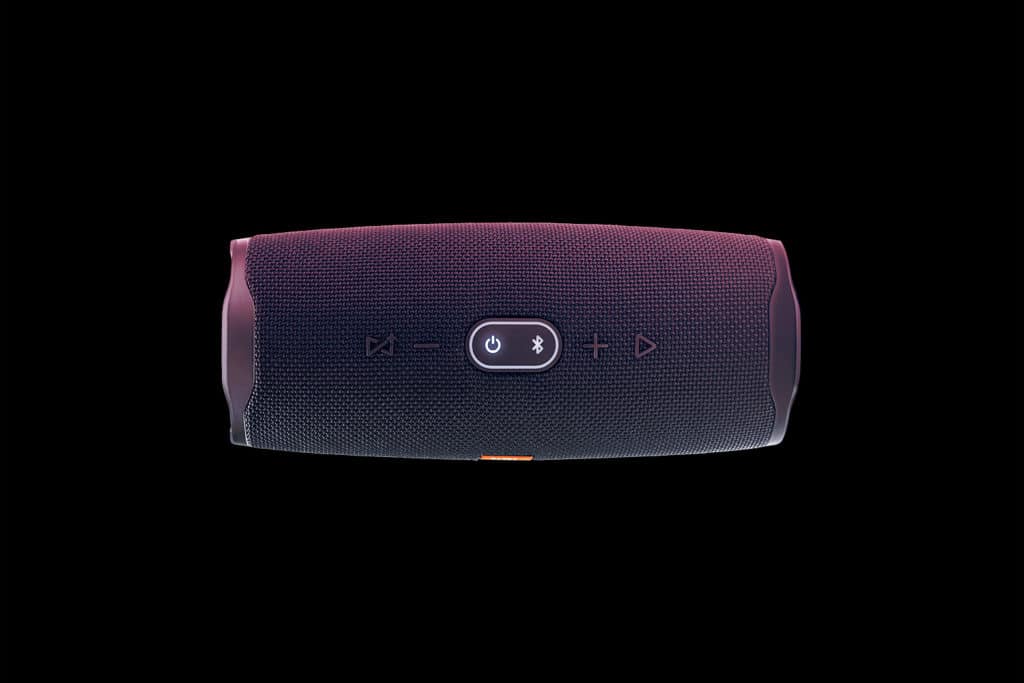 JBL Charge 4 review: Design and size
Visually, there isn't a huge difference between the JBL Charge 4 and its predecessors. This is a compact and compelling speaker that mimics many of the products in the JBL lineup.
However, the Charge 4 is quite a bit larger than previous models, both in weight and size. Although the difference might not seem huge at first glance, it means that it's going to be a little harder to take this product with you on your next hike.
One good piece of news is that the battery inside is bigger too, which means that you get more life (up to 20 hours) from a single charge. The JBL Charge 4 portable speaker is available in a host of different colours, including everything from golden brown, to blue and teal.
What's more, the Charge isn't just attractive – it's practical too, with an IPX7 waterproof rating to defend you from everything from torrential rain, to dust.
Besides a couple of basic design alterations, the overall performance of the Charge 4 doesn't seem to have changed very much. You still get excellent durability, and dual passive radiators that deliver extra bass.
Additionally, the buttons are still textured and easy to use too. There are even five small LED lights to show you how much battery power you have left.
JBL Charge 4 specs:
Size: 22 x 9.5 x 9.3 cm
Weight: 966 grams
Lithium polymer battery (20 hours)
Power mode 30W RMS
Bluetooth connectivity
1 type C USB cable included
Warranty and quick start guide included
JBL Connect+ access
IPX7 waterproof
Built-in USB power bank
JBL Charge 4 review: Features
There's certainly a lot to love about the JBL Charge 4 portable speaker, from its significantly lager battery life, and its ability to charge your devices on the move. Just remember, the more you charge your smartphone from your speaker, the less power you'll have left.
IPX7 water resistance means that this JBL speaker can handle everything – even being submerged in water with a depth of up to 1.5m. Unlike other water resistant portable speakers, JBL also claims that the speaker is suitable for environments with salty or chlorinated water too.
In terms of functionality, we were particularly impressed by the little extra touches that the JBL Charge 4 includes to make your life easier.
For instance, there's a LED indicator to show you how much battery you have left, and "click" buttons included on the top, so you don't wonder if you were pressing hard enough.
On top of that, because this JBL speaker comes with JBL's patented Connect+ feature, you can also link up to 100 speakers to your device and have them all play the same song.
With a price tag of only around $140, the JBL Charge 4 features:
Excellent sound and deep bass performance
Built-in power bank for your devices
20 hours of battery life
IPX7 waterproof rating and dust protection
Wireless Bluetooth streaming with device sharing mode
JBL Connect+ for access to multiple speakers
Included USB cable
Multiple colour options
Compared to other devices on the market that feature things like smart speaker and Wi-Fi connectivity, the JBL Charge might seem pretty basic. But, if you're looking for a device that delivers high-quality music at an incredible volume, you can't go wrong here.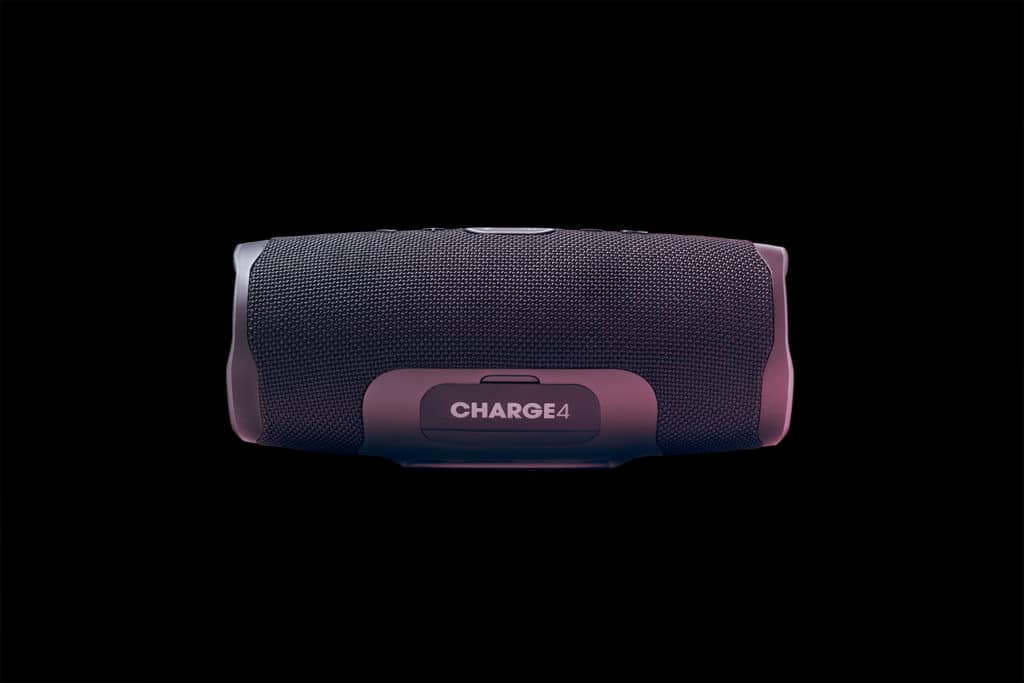 JBL Charge 4 review: Connectivity
One of the things that the JBL speaker products seem to regularly get right, is connectivity. Like many Bluetooth speakers, the Charge 4 has a 30-feet range, and it doesn't suffer from constant sputtering and stuttering when you walk a few feet away from the device.
Another thing you'll noticed when it comes to the JBL Charge 4 specs, is that it features Bluetooth version 4.2. This means that you get a slightly faster and more reliable version of Bluetooth compared to previous models. The updated Bluetooth gives you an even stronger connection.
Add this extra Bluetooth performance to the JBL Connect+ functionality that allows you to add countless other speakers, and it's clear that JBL has mastered connectivity here. The only down-side is that you can't connect older speakers, like the Charge 3, to your Charge 4 model.
Additionally, you might feel that you're missing out on extra features like NFC pairing and smart assistant connectivity here if you're a real tech enthusiast.
JBL Charge 4 review: Performance
Finally, we come to probably the most critical evaluation – at least for those who want to ensure that their audio sounds incredible.
The Charge 4 from JBL delivers an excellent quality of sound, similar to the Charge 3. Not only is this device easy to use for beginners and those who don't have a lot of tech knowledge, but it sounds strong too.
There's still a powerful low end, thanks to the passive radiators. If you're a big fan of bass, then you're going to love this product.
In some cases, the mids can be a little blurry, lacking the clarity that you would get in other bigger products from JBL. However, you shouldn't notice this issue too much.
Another bonus is that you won't have to worry about any distortion. Ever at the higher ends of the audio range, you won't notice any significant harshness.
There's no huge change from the previous versions of the JBL speaker in the Charge range, but that's not necessarily a bad thing. This feels very much like an upgraded version of a product that customers already trust and love.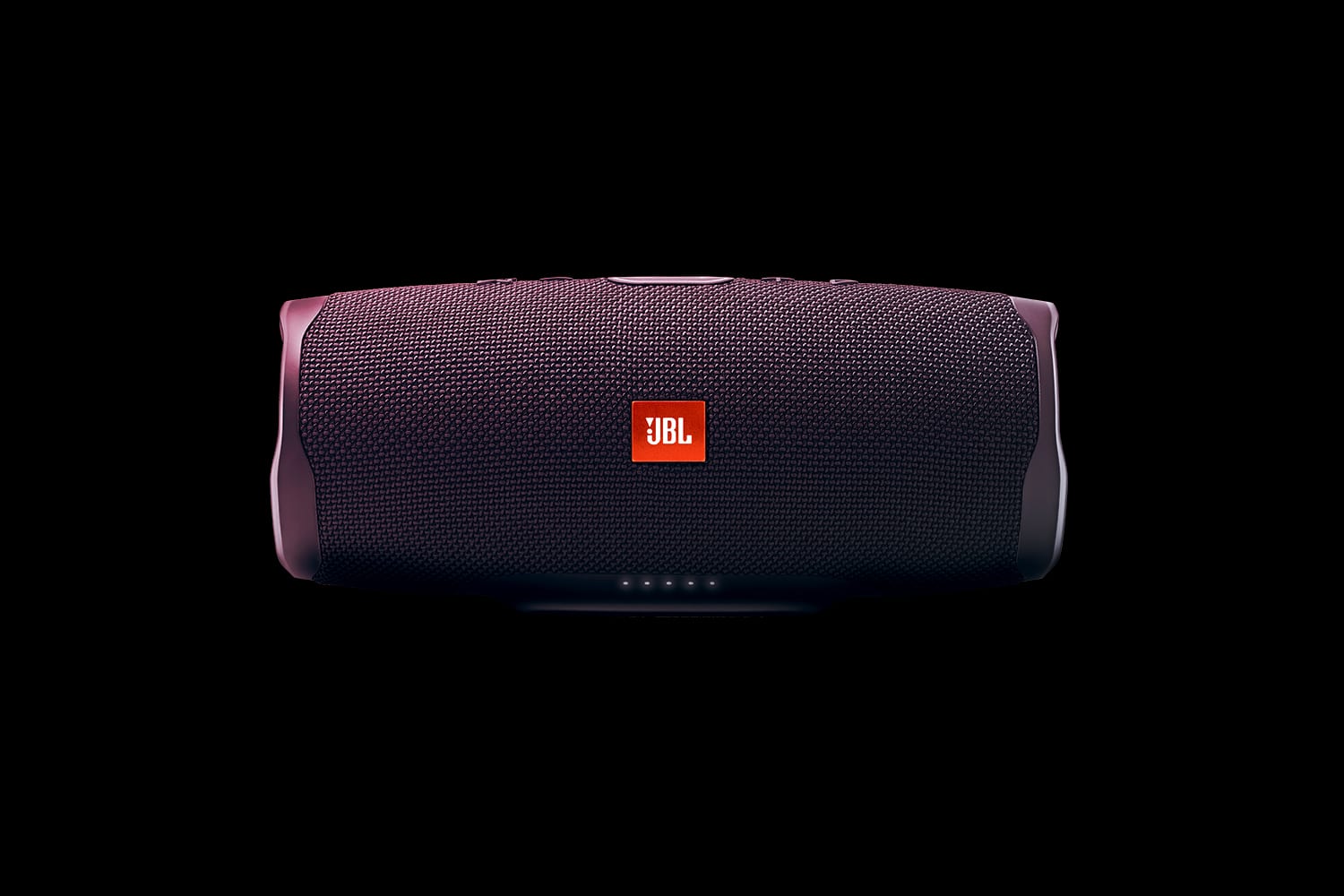 JBL Charge 4 review: Verdict
So, what's the verdict?

Well, the Charge 4 sounds incredible for a mono speaker at a price that's just teetering over the edge of £100. Not only do you get a fantastic music experience, but the JBL Charge 4 portable speaker holds up well to various conditions too.

The waterproofing means that you don't have to panic about the British weather suddenly turning if you're adding music to your BBQ.

Saying that there are a few things missing, like no microphone for calls or smart assistant access, and no app for EQ management. Still, if you want something bass-rich, powerful, and portable, this could be it.
Good
Excellent durable build with IPX7 rating
Fantastic for hiking and travelling
Charges portable devices well
Plenty of design options to choose from
Excellent sound quality and volume
20 hours of battery life
Good Bluetooth connectivity
Option to sync with other devices with Connect+
Small enough to fit in a backpack
Bad
No microphone for control or hands-free calls
Buttons are hard to see in the dark
Mid-range can be a bit fuzzy