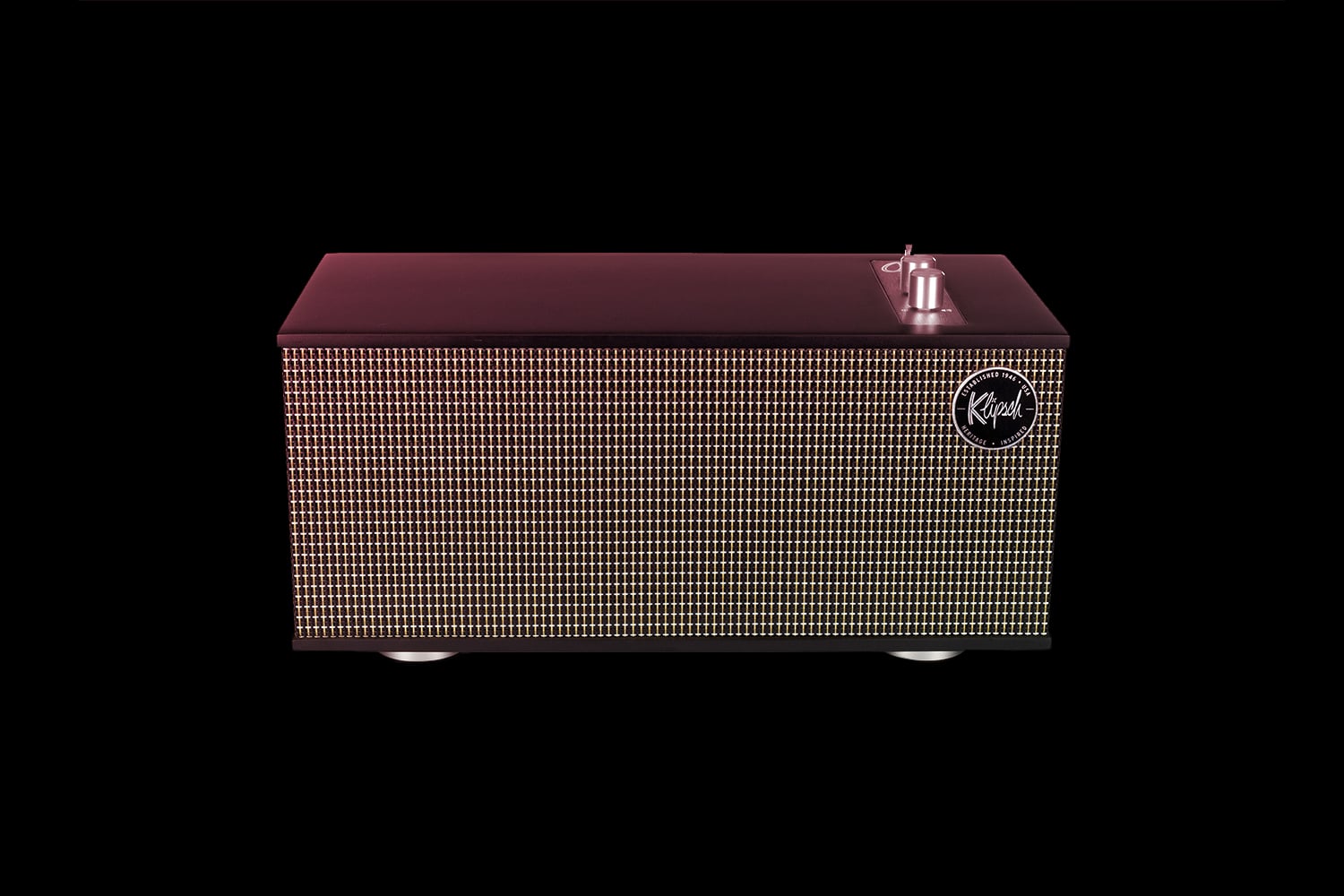 Klipsch, an audio company focused on US engineering and exceptional sound quality, is changing the way customers look at stereo systems. Today, we're focusing on the Klipsch The One II review, but first a little background…
Like other leading brands around the world, Klipsch believes in the benefits of combining sensational sound with an unforgettable aesthetic.
Though the Klipsch prodcuts might not be as futuristic in style as products like Bang and Olufsen's Beosound Edge, they do have their own kind of appeal.
As you'll see in our Klipsch "The One" review, these speakers combine innovative technology with mid-century modern design that's sure to appeal to many consumers.
Read on for our complete Klipsch The One II review.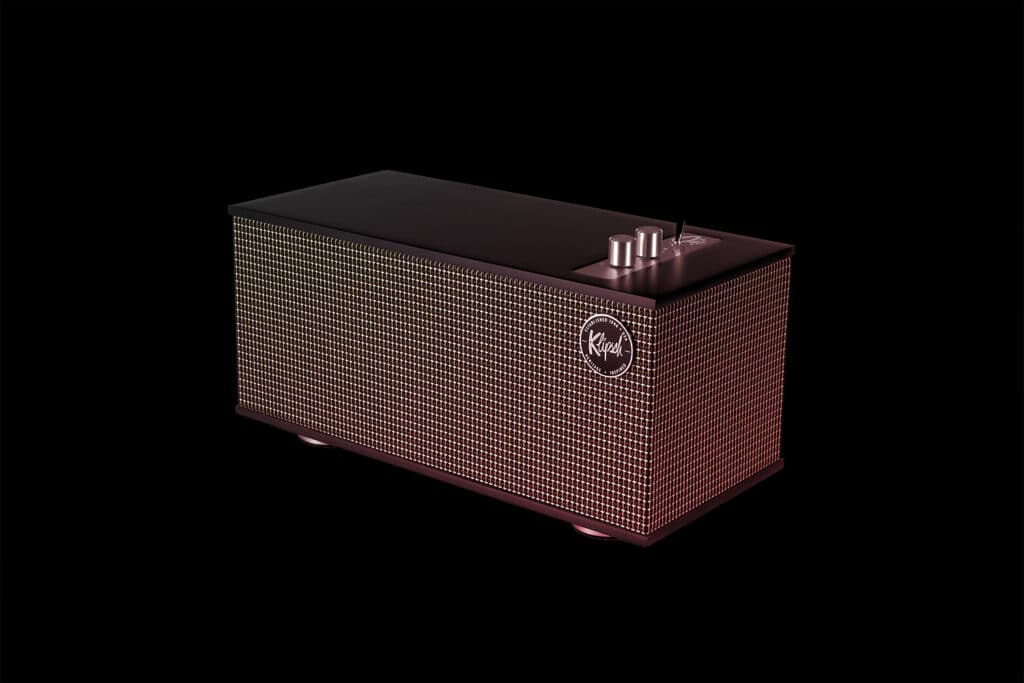 The One II: Design
Available in two color-ways, the Klipsch The One II speaker is a wireless shelf or tabletop stereo with style. This powerful product demonstrates the brand's continued commitment to exceptional craftmanship.
You'll find a reel wood veneer here, as well as a beautiful speaker grill, and tactile switches and knobs for controlling your music.
This is a product intended to look like a luxury investment. Ready to fit in any home, The One II comes from Klipsch's series of "Heritage Wireless" audio systems. It's around 6 inches tall and 5 inches deep, with a 2.1 professionally tuned interior for sensational sound.
Unlike its predecessor, the One II isn't battery powered. You're supposed to keep this speaker safe and sound in the comfort of your home. Of course, when a speaker looks this good, it's very unlikely you'd want to risk taking it anywhere, anyway.
The One II: Features
The Klipsch Heritage The One II Tabletop stereo speaker doesn't just look incredible. This Bluetooth-ready device also promises a high quality of audio and a variety of useful features. Although there are fewer bells and whistles in this device than you might find in other modern stereos.
Instead, Klipsch focuses on durability, beauty, and sound over anything else. Tactile switches and knobs control your music, but there's no voice assistant or intelligence built in.
While you're free to connect your mobile device and control music from there, the Klipsch The One II Bluetooth speaker aims to offer the perfect blend of simplicity and fun.
Features include:
Legendary dynamic sound
Real wood finish
Durable metal accents
Tactile knobs and buttons
Bluetooth 4.0 STREAMING
2.1 professional tuning
3.5mm aux input
2 2.25 inch full-range drivers
4.5-inch woofer
Passive radiators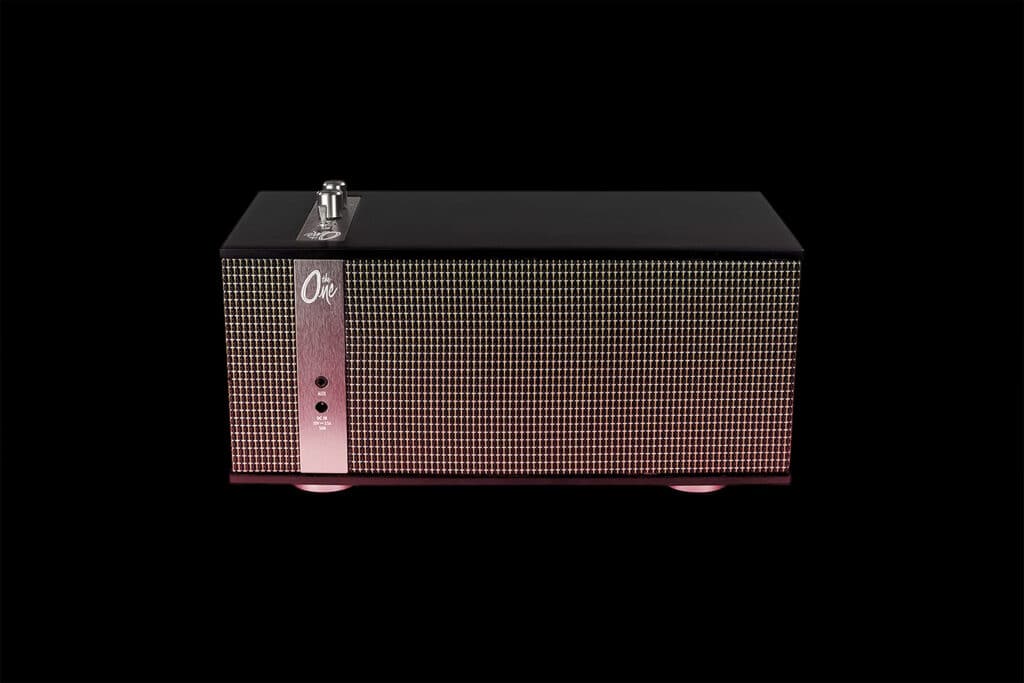 The One II: Connectivity
If you're looking for a futuristic or portable speaker, then you may be a little disappointed by the Klipsch The One II. This is a device which puts simplicity above all else. While it's stylish and sophisticated, it's designed for nothing but simple music streaming.
Bluetooth 4.0 means you get a decent wireless connection with ease. To put the speaker in pairing mode, you press and hold the source knob for around 3 seconds. You can press the button for 10 seconds to reset the speaker too.
There aren't any smart assistants or Wi-Fi connections here. You also don't get an app for controlling EQ.
The Klipsch speaker does come with an aux jack included, however. This is how you can connect any wired components you might want to play your music from. It's simple and basic, but this could make it more compelling to customers who want to avoid anything more complicated.
The One II: Performance
In our Klipsch The One II review, performance was the number one component we wanted to address. Without any bonus modern features to play with, sound quality is everything for this device. The good news is the Klipsch doesn't disappoint.
Though a relatively small tabletop system, The One II can easily deliver a significant amount of volume. Whether you're streaming or playing music through a wire connection, audio remains crisp and clear.
To allow for the best quality of sound, each Bluetooth speaker comes with 2.1 professional tuning, so you shouldn't need any EQ changes.
The crystal-clear acoustic performance can fill a room in no time, offering an excellent sound stage, brimming with definition and depth. There's no excessive bass or treble to worry about with this device.
Everything is carefully balanced to the point you can easily pick up on different instruments and notes without any blurriness.
The vocals offered by The One II speaker are fantastic too. For both music and podcast or audiobook listening, you'll feel as though the people on your stereo are standing in the same room.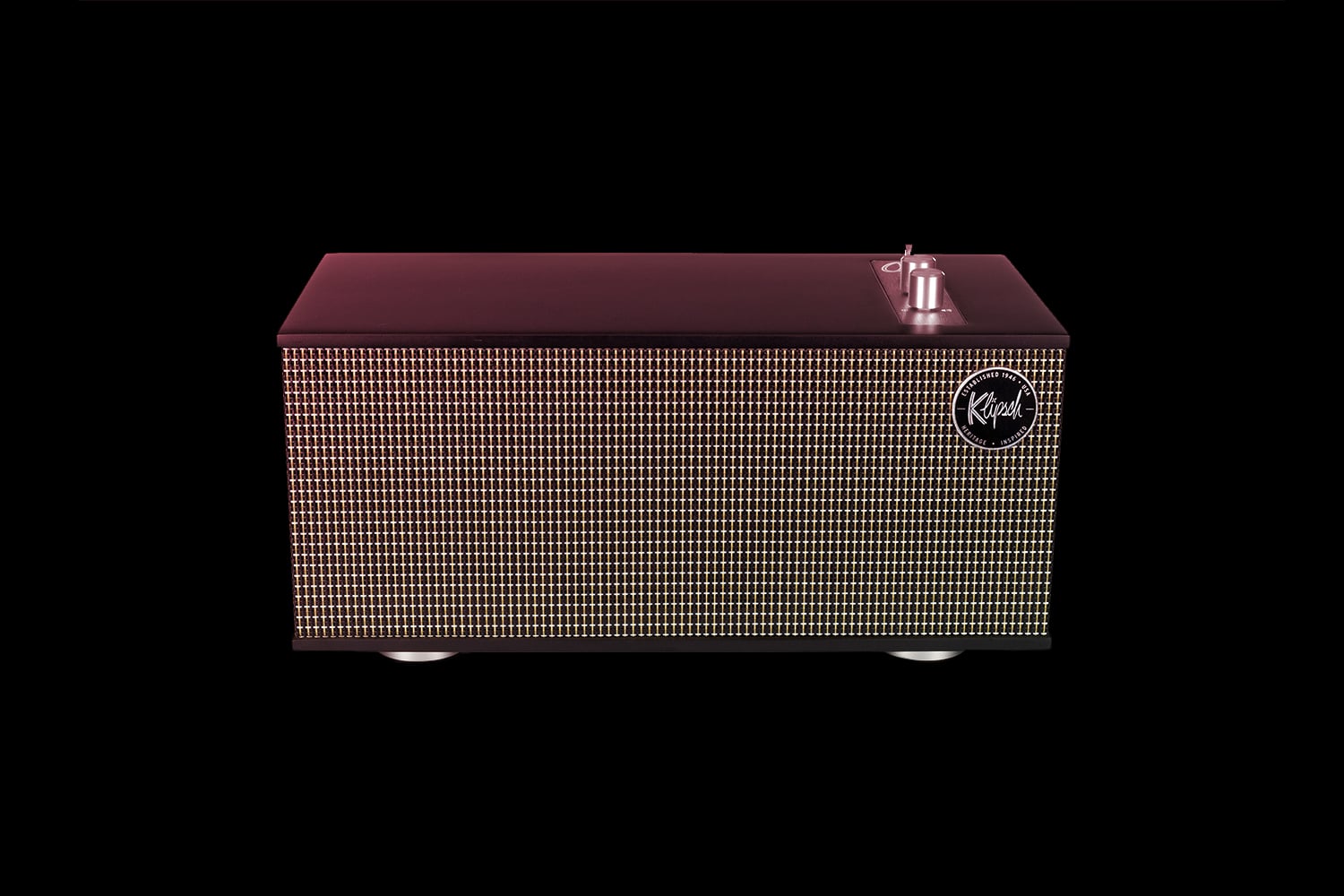 How you feel about the Klipsch The One II speaker will depend on what you're looking for in a tabletop stereo. If you want something simple, which focuses exclusively on a good design and great audio, then this could be the product for you.
However, those in search of something a little more advanced, like the
Bose Portable Home Speaker
, may be disappointed.
Lack of things like smart assistant access or apps can make this speaker seem a little dated. There's also no multi-room capability if you want to create a full soundstage throughout your home.
Good
Pleasing retro design
High quality materials throughout
Excellent sound and volume control
Convenient and simple to use
Bluetooth and wired connections
Bad
No advanced features like smart assistants
No app
No multi-room syncing