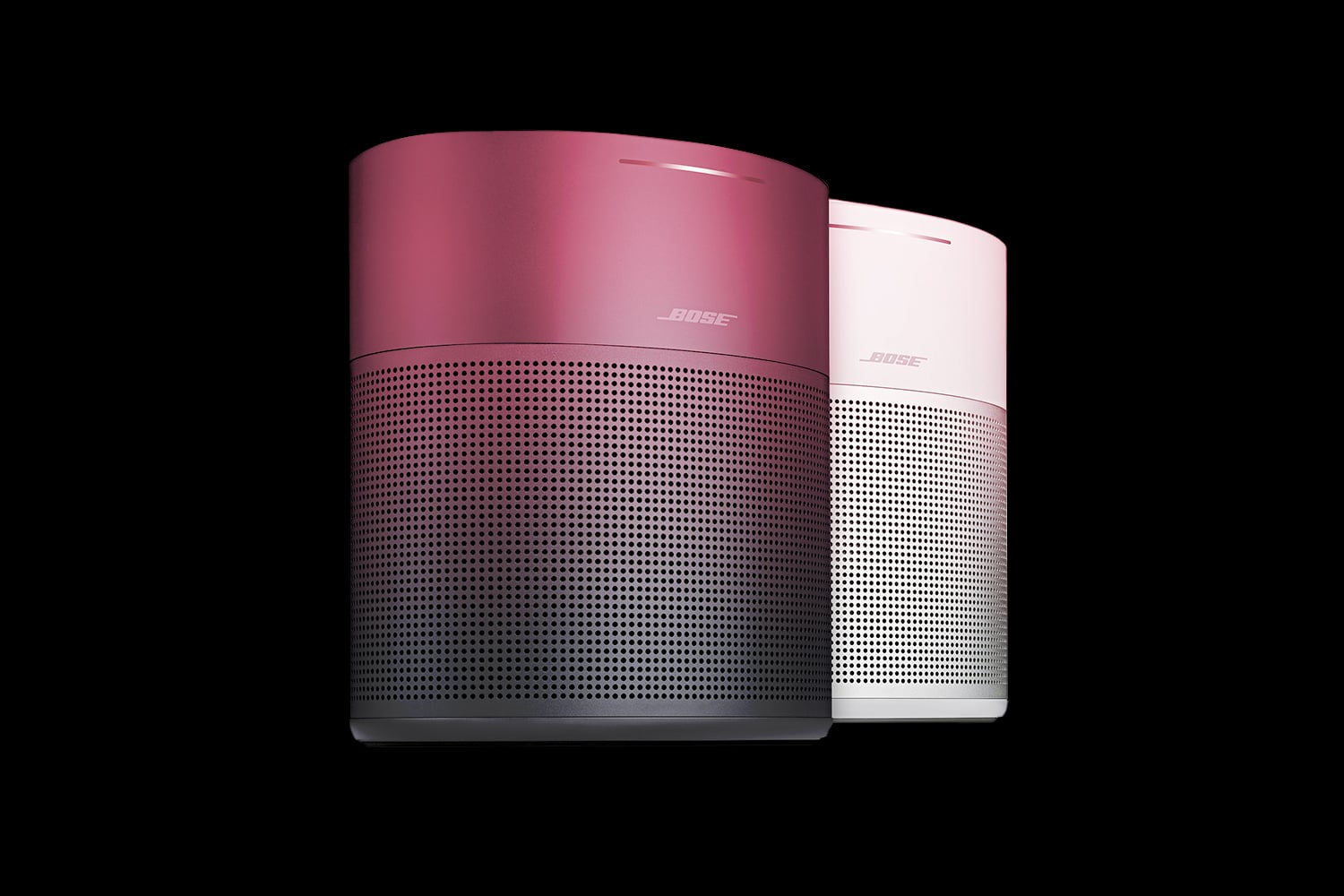 Ever since the launch of Amazon's Alexa assistant, the market for smart home speakers has exploded.
Wherever you look, you'll see leading speaker companies embedding intelligent new features into their devices, intended to help you make the most of your listening experience.
Bose is no exception to that rule. The Bose home speaker series is brimming with technology to provide sensational audio throughout your home.
Today, we're looking specifically at the Bose Home Speaker 300 – one of the smaller and more affordable products on the market that still manages to pack quite the punch.
The modest size of this device might make you question it's relatively high price tag. However, you can soon see the value in the Bose home speaker system when you dive into its features.
Let's take a closer look.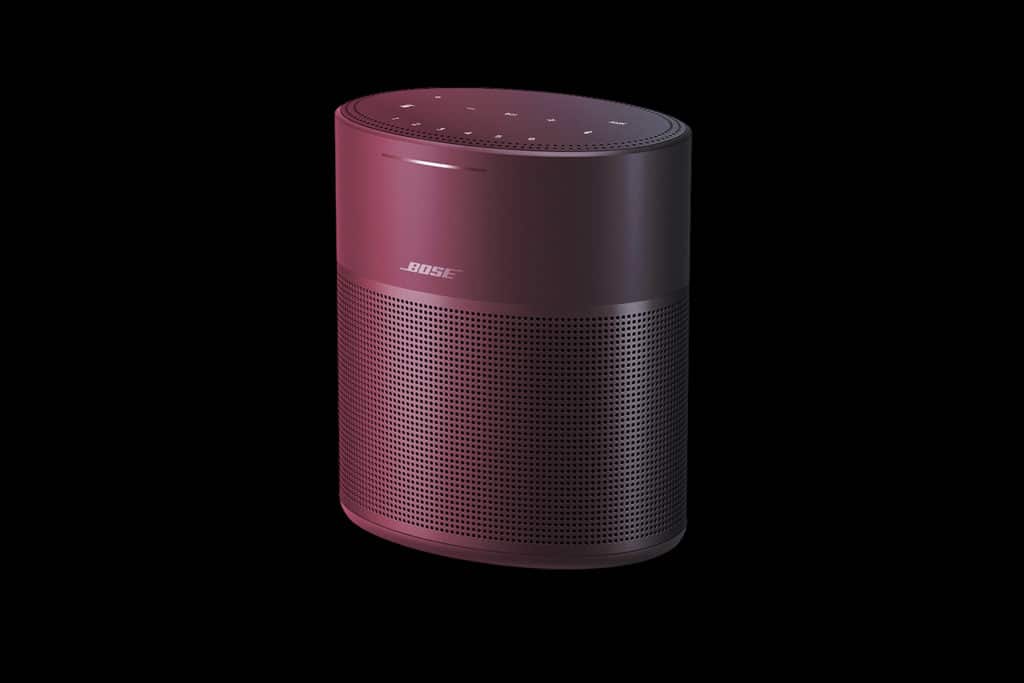 Bose Home Speaker 300 review: Design and size
The Bose Home Speaker 300 is a tiny little product, measuring only 10.2 x 14.2 x 16 cm. With a weight of 948 pounds, it's even lightweight enough that you could take it with you on the move if you wanted to.
Unfortunately, you can't take this device anywhere without an outlet because there's no internal battery.
Available in a basic selection of colours: black and white, this Bose home speaker is amazingly simple at first glance.
There's a wrap-around speaker grille for a more comprehensive sound, and a thin LED band at the top of the front-facing panel, to let you know when the device is on, or pairing.
The action button on the top of the device will summon your voice assistant for you, so you can avoid fiddling with buttons to manage things like volume.
Despite an incredibly compact design, the Bose home speaker 300 is pretty impressive when it comes to functionality.
You can press a Bluetooth button to connect to software like Amazon Music or Spotify, and the Bose app allows you to control your listening experience too.
Bose Home Speaker 300 specs:
Size: 10.2 x 14.2 x 16 cm
Weight: 544 grams
App included
Bluetooth streaming button
Smart assistant connectivity
Preset buttons for your favorite music
Multi-room access with syncing
Deep bass and 360-degree sound
Bose Home Speaker 300 review: Features
If you've been checking out the other Bose speaker reviews, we've conducted so far; you'll know that most Bose products come with access to things like waterproofing to protect your device from the great outdoors.
The Home range, however, is designed to stay in your house. There's no internal battery for portability, and no waterproofing or ruggedization.
However, you do get other features that you won't get elsewhere.
For instance, the built-in voice assistants mean that you don't need to connect a separate device to your speaker to control it via your voice.
Additionally, despite the compact design, the Bose Home Speaker 300 comes with powerful bass and 360-degree sound.
The app is probably the most exciting feature of this device. You can use it to access local radio streams, podcasts, and internet radio stations.
Additionally, there's also the option to adjust elements of your sound experience too. Although there's no speakerphone function included, the mic within the speaker is good enough to easily interact with assistants like Alexa.
For a price of about $200, features include:
360-degree sound
Heavy bass boost
Built-in voice assistant
Six-microphone array
Advanced in-built app
Wi-Fi and Bluetooth connections
Compact design
Six pre-set buttons
Syncing with other Bose devices
As part of the complete Bose family of speakers, the Home Speaker 300 works conveniently with the rest of the Bose family, making it easier to control your music and expand your access to volume all around the house.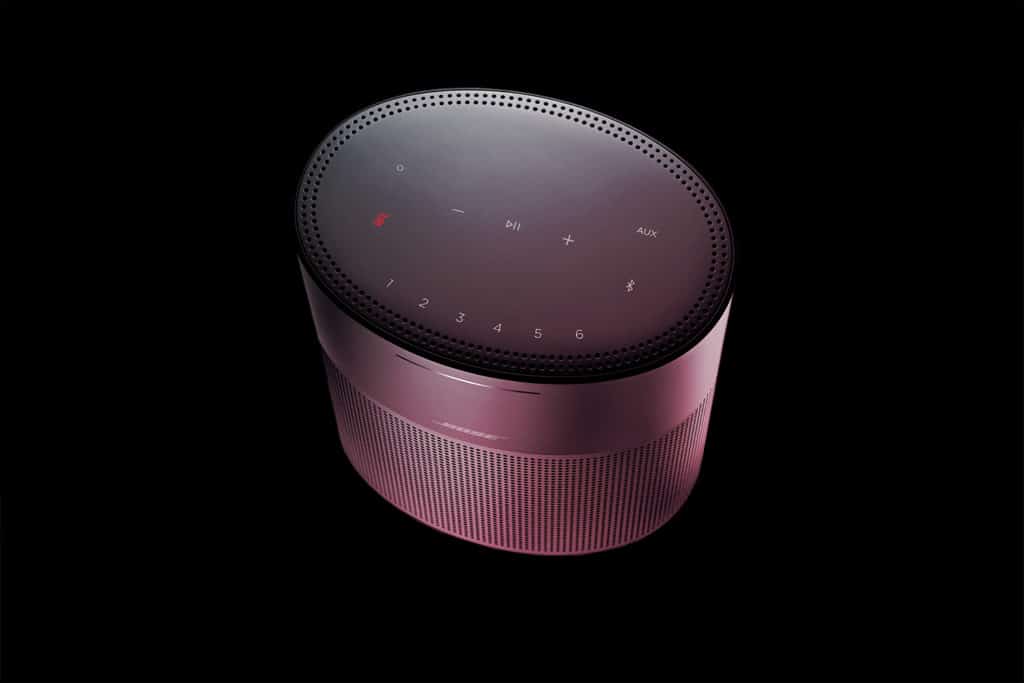 Bose Home Speaker 300 review: Connectivity
Bose always seems to come out on top when it comes to connectivity.
The Bose Home Speaker 300 definitely deliver excellent results in this regard. As well as high-level Bluetooth connections that make it easy to sync your phone in seconds, you also get a Wi-Fi connection too.
That means that you can easily play your favourite music from any device, or stream radio and podcasts from digital channels.
Like many other products in the Bose Home Speaker system environment, you can also pair your device with other items in the Bose landscape. That means that you can fill your whole home with sound from top to bottom.
To make the experience even better, the app included with your Bose speaker system allows you to customize your connection to your chosen digital assistant, as well as shifting bass and treble settings around.
You can also add or remove the speakers in your collection to a specific group, so you don't have to sync every time. With tools like Amazon Alexa, you can automatically switch from a single to multi-room experience with just one request.
Bose Home Speaker 300 review: Performance
Bose has an extraordinarily strong reputation in the speaker market for a number of reasons. The company is always delivering new innovations and excellent designs. However, it's also reliable when it comes to quality of sound.
Thanks to advanced digital sequence processing and proprietary logic to keep your sound as incredible as possible, the Bose Home Speaker 300 can deliver fantastic music, even in a compact package.
On tracks with a lot of heavy bass content, the 300 can have a little bit of distortion – but not enough that you're going to want to switch the sound off.
Overall, you can expect an extraordinarily rich experience that can spread evenly around your room or home using the 360-sound technology.
Additionally, unlike some of the other Bluetooth speakers on the market today, the fact that the Bose comes with its own app included means that you can always change aspects of your EQ if you want to.
What's more, because the smart speaker technology is already built-in, using your Home Speaker 300 is notoriously easy too. You won't have to spend forever searching through user manuals.
The Bose Home Speaker is pretty much plug-and-play in terms of functionality.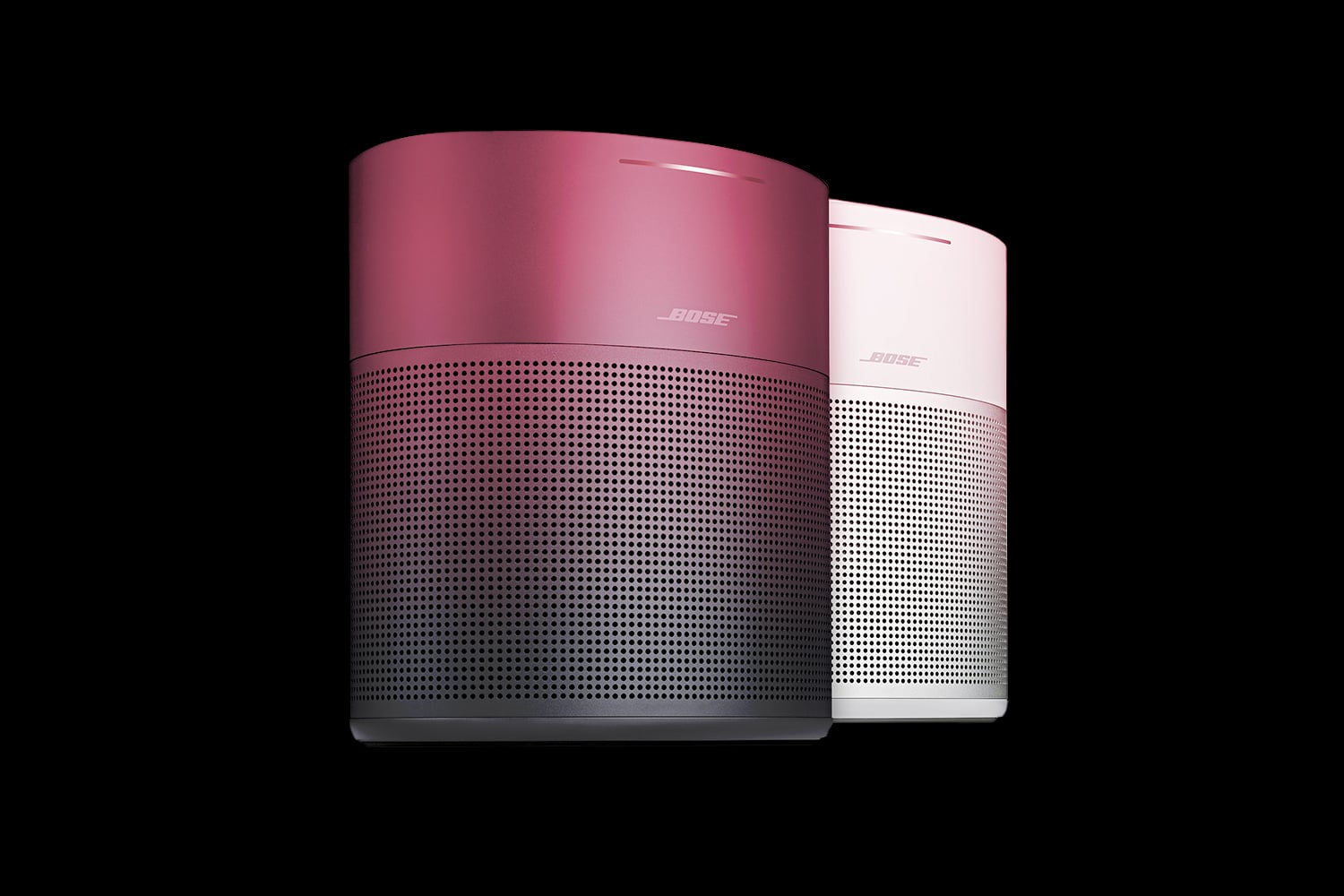 Bose Home Speaker 300 review: Verdict
Overall, we found the Bose Home Speaker 300 to be a reliable and impressive smart speaker – ideal for the home. If you're looking for something a little cheaper than the 500 model, but you still want a lot of advanced features, the 300 is perfect for you.

Although this device is a little pricey compared to some of the other options out there, it will give you a fantastic quality of sound and plenty of features to explore with the in-built app.
Good
Excellent audio output
Works with 'assistants'
Easy Bluetooth connectivity
Wi-Fi connectivity included
Compact and lightweight design
Fantastic 360-degree sound
Syncs with other Bose devices
Easy to use application
Bad
Slight distortions on deeper bass
It's a relatively expensive option
Minor delay with some connections