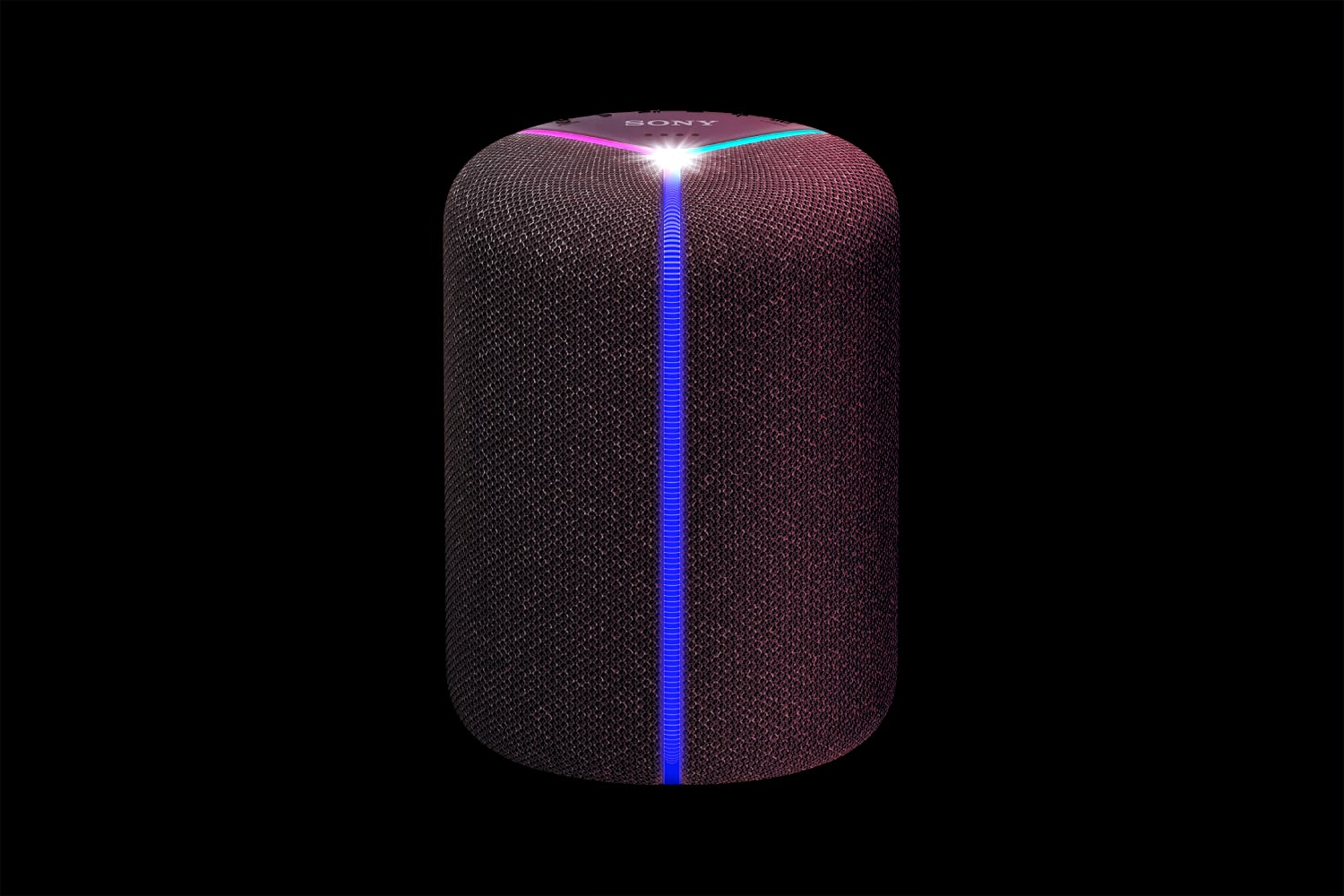 Sony stands out as one of the world's favorite audio companies, delivering an excellent combination of high-quality technology and fantastic reliability to customers everywhere.
Over the years, Sony has developed an almost unmatched skill for understanding what its audience wants, putting it alongside brands like Bang and Olufsen for the spot at the top of the must-have tech list.
Sony has a huge selection of products to offer in the wireless landscape, including some of the world's most popular wireless active-noise-cancellation headphones, and a set of fantastic high-performance speaker systems.
Today, we're going to be looking at a Sony portable speaker from the SRS-XB range. The Sony SRS-XB402M is a powerful extra bass speaker with an impressive design, and a compelling set of LED lights for extra fun.
Let's take a closer look.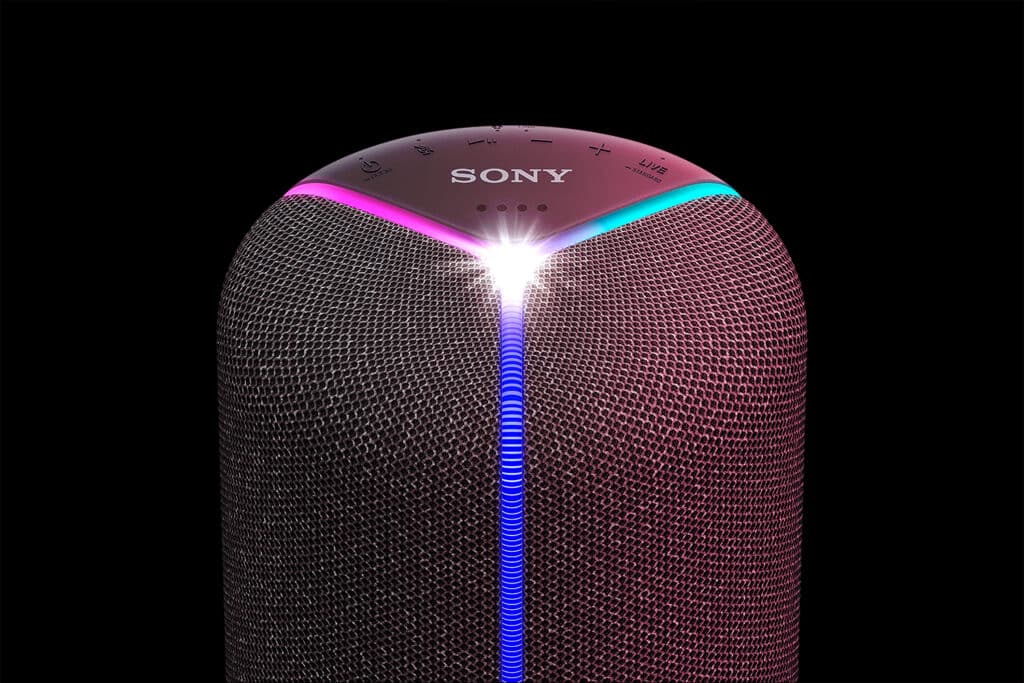 Sony SRS-XB402M review: Design and size
The Sony SRS-XB402M is a bass machine with incredible potential, yet it comes in a surprisingly compact package.
Just a little larger than an Echo dot, the Sony SRS-XB402M comes with a perforated back panel and a small groove that helps you to hold the speaker when you're on the move.
There's only one color to choose from, but you do get a handy set of LED light strips to make your device seem a little more lively.
A cylindrical oval (similar to a few of the Sony speaker products), the SRS-XB402M is a bit of a hassle to grip if you're carrying it around the house, but it's durable enough to get thrown in a backpack if you're taking your music on the move.
The design is rated IP67, which means that it's fully resistant to dust and sand, and it can hold up pretty well to water too.
This Sony portable speaker comes with controls situated on the top of the device, making it easy to see what you're pressing when you're searching for a quick way to switch between tracks.
There isn't a lot of differentiation between the buttons if you're blindly groping around, however.
The good news? You probably won't need to use the physical buttons at all thanks to built-in Amazon Alexa.
Sony SRS-XB402M review: Features
Both dust and waterproof for life on the road, this Sony wireless speaker is all about durability and reliability. You can also enjoy some serious shock protection too. The Sony SRS-XB402M will survive falls of almost four foot without any problems.
Alongside a durable build, this Sony speaker comes with powerful Wi-Fi connectivity, so you don't have to rely on Bluetooth alone. There's also an extra-long battery life that lasts up to 11 hours even with the extra bass mode switched on.
Spotify Connect functionality is already built-in, and you also get Bluetooth for streaming on your tablet.
Perhaps the biggest attraction to this Sony SRS-XB402M is the fact that it's not just Alexa compatible – it has Alexa built-in, so you can use it instead of your dot.
Portable performance
Extra bass
Alexa built-in for easy control
Shockproof, waterproof, and dust-proof
LED lights
Live sound mode
App control
Wi-Fi and Bluetooth connection
Up to 12 hours of battery life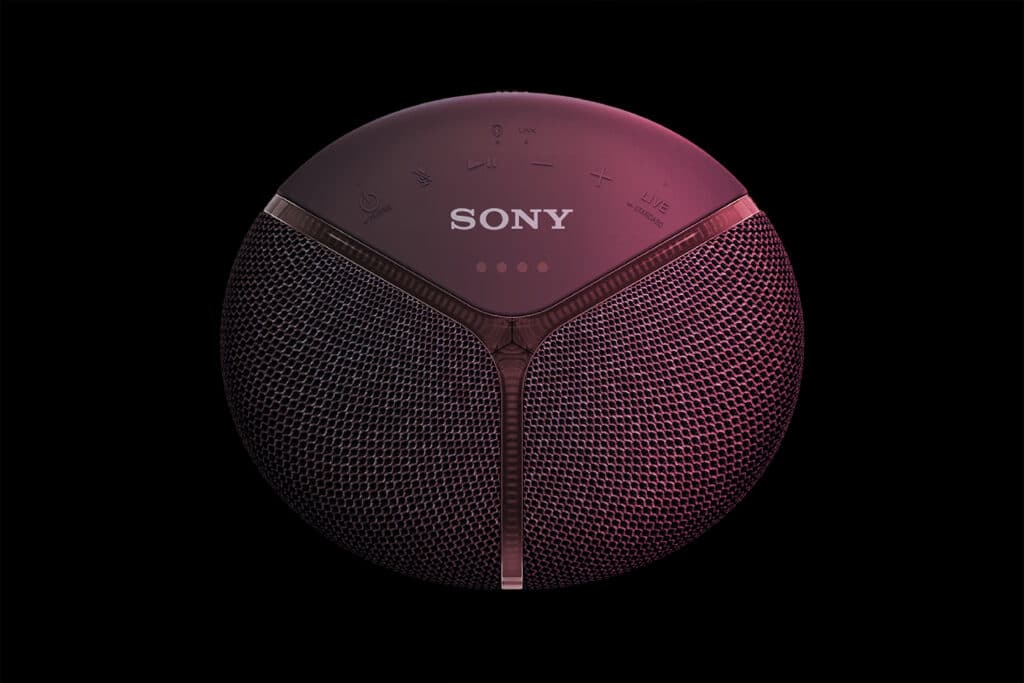 Sony SRS-XB402M review: Connectivity
Connection-wise, the Sony SRS-XB402M has plenty of options, you can link to your music through Wi-Fi, or you can access Bluetooth.
The Wi-Fi connection is extremely simple thanks to a convenient set of instructions that guide you through the process. You can also set up Bluetooth pretty fast if you have your smartphone's Bluetooth settings handy.
You can also download the Sony SRS app for this device, which allows you to control various features, including the LED lighting for party mode, the music streaming and Alexa skills.
There's also the option to check the approximate battery level of your speaker on the app.
Once fully set-up, this Sony wireless speaker works much like any other Alexa device, with access to all kinds of skills and functionality. You can't make voice announcements on this device, however, that's something reserved for Amazon products alone.
Another bonus from a connectivity perspective is that this product also works with Spotify Connect, so you can directly stream music with ease.
Sony SRS-XB402M review: Performance
Here's where things start to get really crucial. The Sony SRS-XB402M is a great speaker for portability, lighting, and Alexa functionality, but none of that is going to mean much if you can't get a solid quality of audio.
Fortunately, the music we tested sounds pretty decent with this device. There's a significant amount of crunch and kick to the low end – particularly when you switch on the bass boosting mode. Plus, you can adjust the highs and mids with the app too.
Out of the box, every frequency sounds sharp and crisp. We were actually very impressed by how amazing the high-levels were on this speaker, as bass-heavy devices tend to struggle with vocals and Mids.
This Sony speaker also comes with the extra benefit of a LIVE function, which enhances your audio and gives it more of a 360-degree surround sound experience.
Adding the LIVE function to your music is pretty fun – but it won't be necessary all the time. We definitely wouldn't recommend LIVE for complex music or podcasts.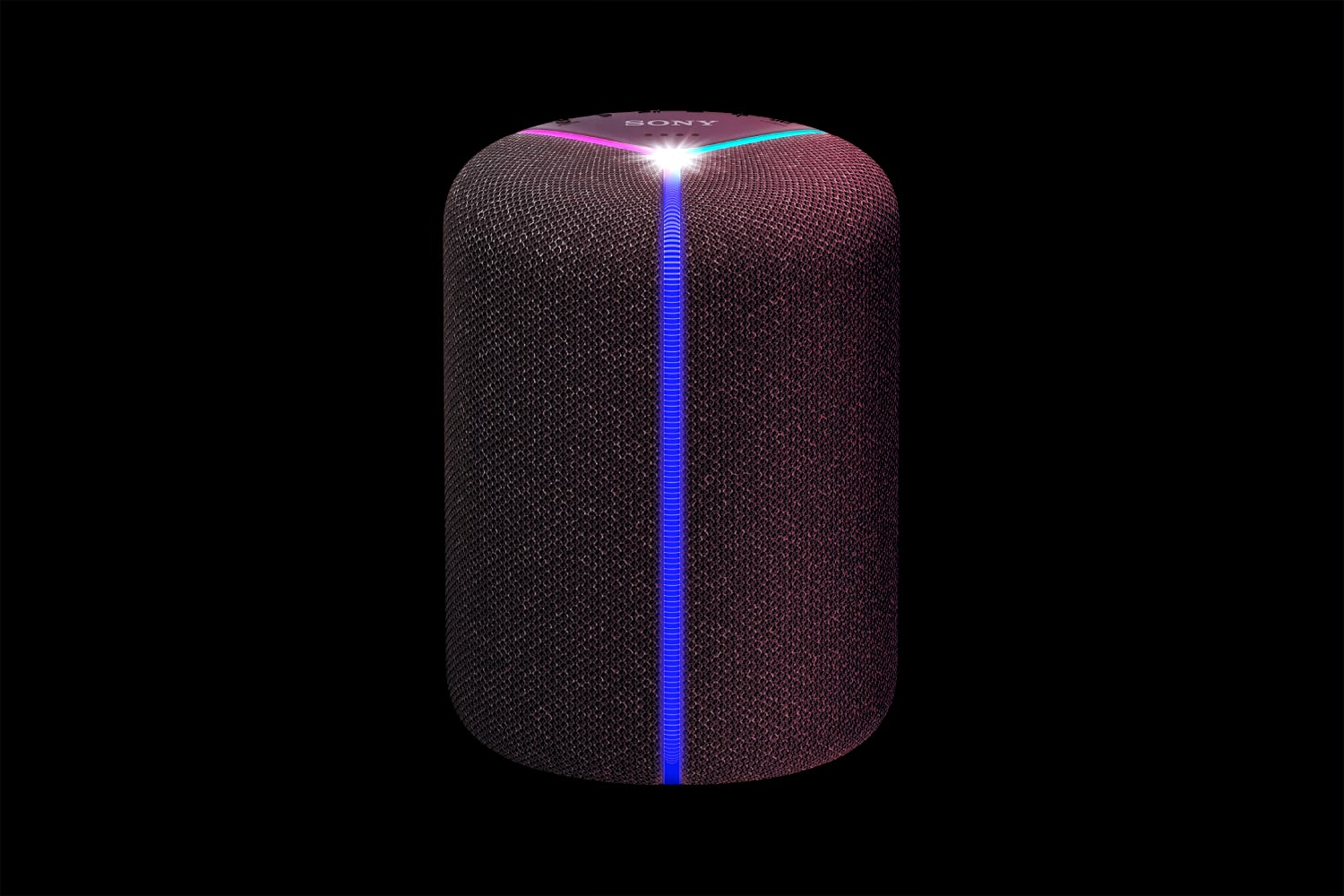 Sony SRS-XB402M review: Verdict
Unsurprisingly, we discovered that this Sony SRS speaker is truly the complete package for those in search of a portable and intelligent speaker system.

As far as compact devices go, this Sony wireless speaker comes with fantastic online connectivity and Bluetooth, combined with a strong dust and water resistance rating, and a good battery life.

The fact that you also have Amazon Alexa built-in, and a fantastic app where you can control audio quality and lighting controls, means that the Sony is really worth your investment.

It's a shame that there's no aux-in port with this device, however, and it's worth noting that the LIVE mode and lights can be a little distracting at times.
Good
Strong Wi-Fi and Bluetooth connectivity
IP67 water and dust resistance
Shock resistant for extra protection
Bass is amazing
Great sound stage with fantastic mid-levels
Sounds amazing at all volumes
Looks pretty impressive
Great lighting show for when you want some extra fun
Amazon Alexa built-in
Fantastic app functionality
Portable enough for life on the go
Bad
No aux port
LIVE mode isn't ideal for vocals
A little clunky to carry around