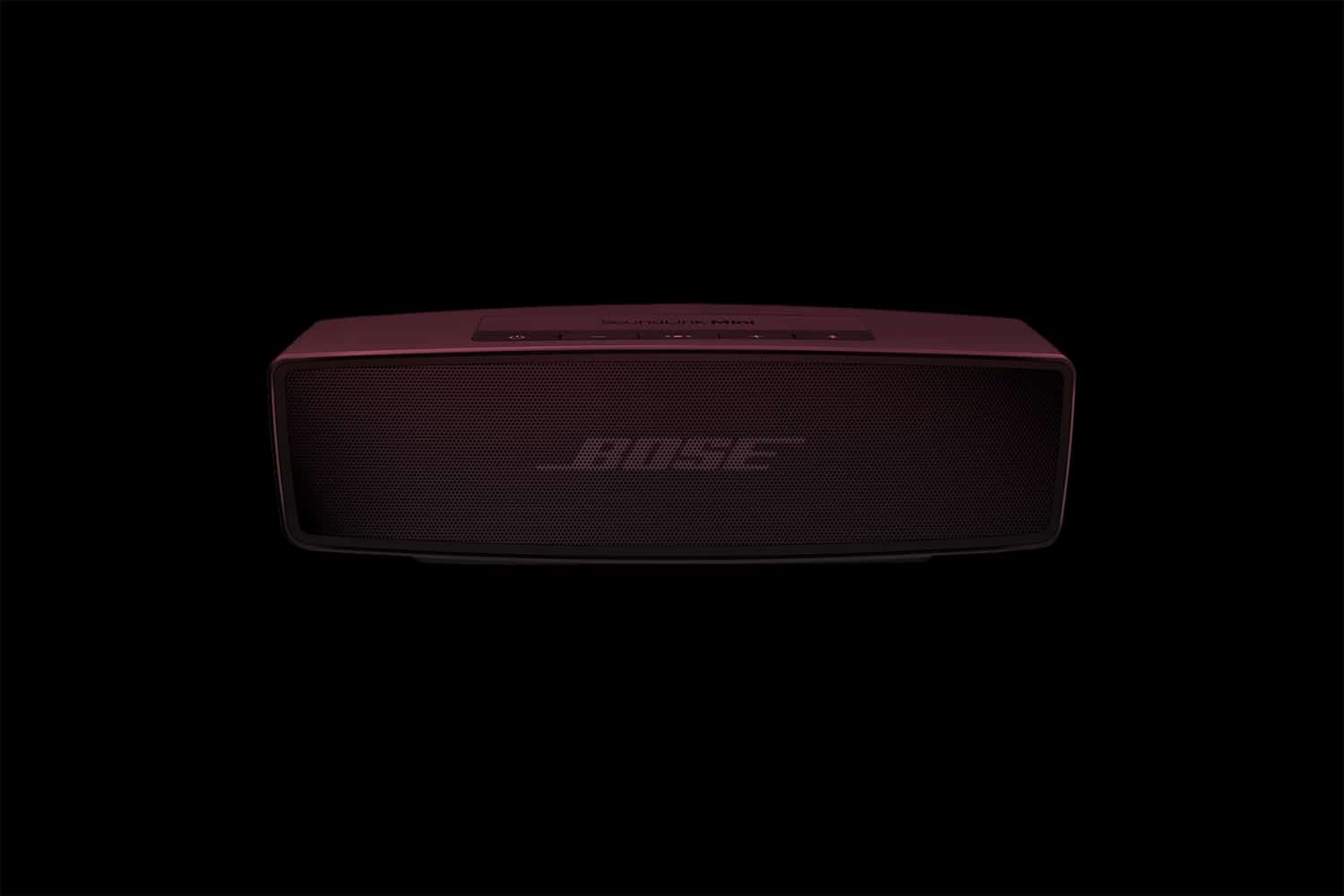 Let's get real for a sec.
If we asked you to name your top five brands when it comes to audio and speakers, what are the chances that Bose would be one of your picks?
Although the Bose brand hasn't been around for quite as long as some other companies, like Sony, or JBL for instance, it's still one of the leaders in the marketplace when it comes to delivering sensational Bluetooth performance.
The Bose Soundlink Mini II is just one example of the high-quality audio that you can get from a brand like Bose.
This product is the second generation of one of the best-selling items on the Bose roster, offering full and organic rhythm, with dramatic bass and even a built-in microphone.
All that, and you've got a device that can fit in the palm of your hand – perfect for taking with you on the move.
Intrigued? Then let's take a closer look.
Here's your complete Bose Soundlink Mini II review.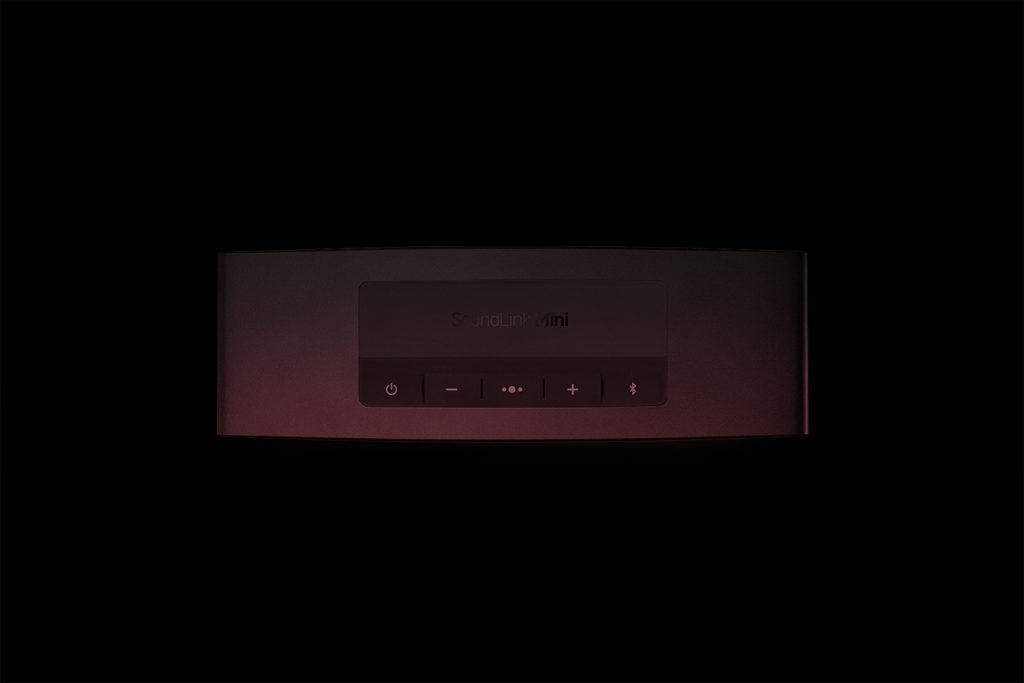 Bose Soundlink Mini II review: Design and size
As mentioned above, the Bose Soundlink Bluetooth speaker is all about compact design and massive performance.
We actually expected something a little bigger, until the box arrived, and we discovered that our new high-performance speaker was actually the same size as a standard smartphone.
The good news? The small design doesn't mean limited performance. However, we'll come back to the functionality aspects of the Bose Soundlink II in a minute.
To begin with, let's look at the design. Available in classic black or white, the Bose Soundlink Mini II appears just like the previous Soundlink Mini, with the same sturdy build quality and aluminium case.
The only downside to this consistent design is that the Soundlink Mini II still doesn't have any ruggedized components, which means that it's pretty likely to get knocked, bumped and scratched if you take it with you to your next garden party.
If you can keep it safe, the Soundlink II looks great. There are even travel accessories available directly from Bose to help with the protection side of things, or you can look from alternatives from third-party sellers too.
What's more, with weight of just 699 grams, we can guarantee that you're not going to have a hard time with transportation.
The silicon buttons at the top of the speaker are robust and easy to use.
Additionally, there's no dedicated aux button that used to appear on the Bose Soundlink Bluetooth speaker before. Instead, the device automatically switches to aux mode when a sound signal is detected.
There's also a handy microphone included on the new version, which you can link to default voice assistants on your phone, like Siri.
Bose Soundlink Mini II Specs:
50W output
3.5 mm Aux input
Bluetooth SBC wireless
Dimensions: 180 x 58 x 51 mm
Weight: 699 grams
USB-C port for charging
Wireless range of up to 30 feet
Battery life of up to 12 hours
USB-C to USB-A cable included
Bose Soundlink Mini II review: Features
The Bose Soundlink II Mini speaker might be small, but it does not lack on functionality. You could argue that something this small really has no right being this intuitive, but that's what you get from Bose.
Aside from a sensational sound quality, instant pairing with Bluetooth through Siri voice assistants, and more, the Bose Soundlink II Mini also allows you to manage phone calls hands-free.
We were also impressed by the fact that this little speaker comes with a USB-C charger included so that you can attach and charge your phone too.
Speaking of charging, it doesn't take much to re-juice the Bose Soundlink Bluetooth speaker to its full potential.
Once the device is fully charged, it can last for up to 12 hours – belting out excellent volume and sound quality for such a small design.
To make the experience even more impressive, Bose also promises that you can link your device with other wireless Bose products, such as additional speakers from the Bluetooth range, or a set of wireless headphones if you prefer.
The price tag isn't exactly minimal, often hovering at around $150, but it's pretty good when you consider the amount of functionality you get.
Features include:
Built-in microphone for speakerphone access or voice assistant
Voice prompts for Bluetooth pairing
Support for remembering devices
USB-C charging port
Aux-input
Bluetooth connections with other speakers and devices
Major bass boost
Up to 12 hours of battery life
Reliable range of up to 9 metres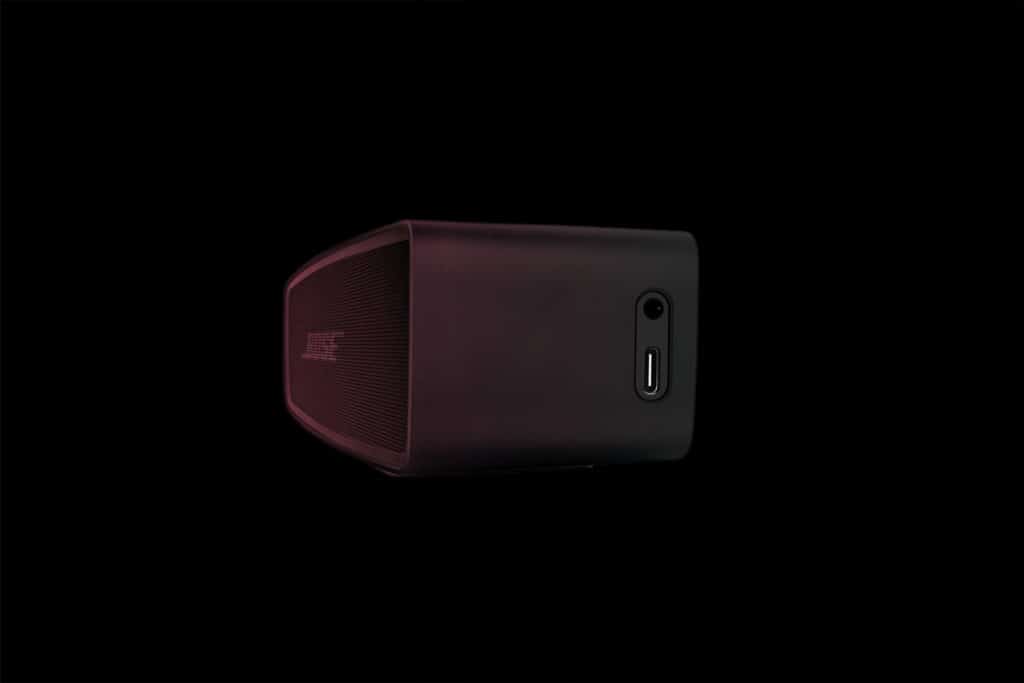 Bose Soundlink Mini II review: Connectivity
The connectivity of most Bose Bluetooth speaker products is already pretty good, which makes sense when you're buying from a leading tech brand. You shouldn't have much of a problem pairing your device to your phone and other products.
However, the Bose Soundlink Mini II experience is so much simpler when you consider the fact that you can ask your device to remember up to nine devices too.
Combine that with the option to ask your phone assistant to find your Bose Soundlink Bluetooth speaker for you and connecting has never been simpler.
The Bose Soundlink Mini II can connect with other products in the Bose Bluetooth range, which means that you can fill an entire room with sound pretty quickly.
Plus, you can either connect wireless headphones, or plug a headset in with the aux cable if you're looking to listen privately.
There's no direct internet connection, which might be a bit of a let down for some digital-savvy listeners, but we didn't find it to be too much of a problem.
Bose Soundlink Mini II review: Performance
Performance is where the Bose Soundlink Mini II really shines. We were blown away by the quality of the sound and the sheer volume of the speaker, despite its tiny size.
The two-speaker array has a passive bass radiator included to help deliver a more weighty low-range. It's perfect for those who love well-rounded and deep sound.
The crisp details in the trebles and mids that you would usually expect from a Bose Bluetooth speaker remain consistent with the Soundlink II, so you can enjoy playing a wide range of songs without losing an ounce of experience.
That's thanks in part to the digital signal processing included within the Bose Soundlink II, which helps to increase the detail in each song.
Honestly, it's hard to find anything negative to say about the performance at all.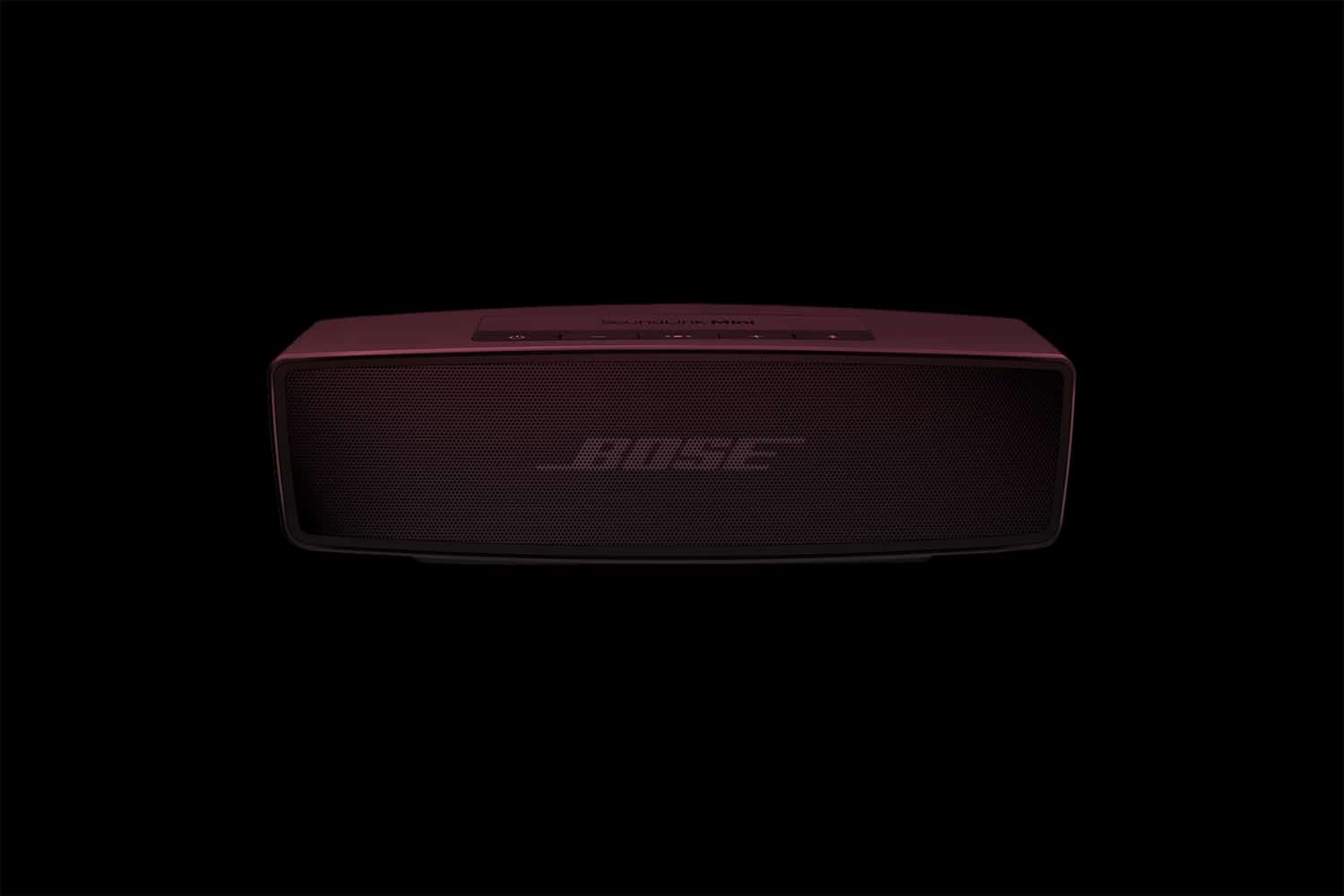 BOSE SOUNDLINK MINI II REVIEW: VERDICT
In a word, the Bose Soundlink II is sensational given its tiny footprint.

If we had to throw another adjective into the mix, then it would probably be "surprising".

Though most consumers do expect big things from the Bose team these days, it's still a shock to see how much you can accomplish with something as small as the Bose Soundlink Mini II, when the right technology is available.

From the voice assistant prompts that make managing pairing easier, to the incredible sound quality throughout, the Soundlink Mini is a true masterpiece.

The main downside for us is that it's just not durable enough to take with you on the move. We'd be too nervous taking something this fragile on our next camping trip, for instance.
Good
Incredible sound quality
Lightweight and compact design
Insane levels of deep sound and bass
Built-in microphone for speakerphone functionality
Voice assistant connectivity
Easy Bluetooth pairing
USB charging
Aux input included
Can be paired with multiple devices
Remembers up to 8 devices
Bad
Battery life could be a little better
No rugged elements to make the device more durable
No accessories included