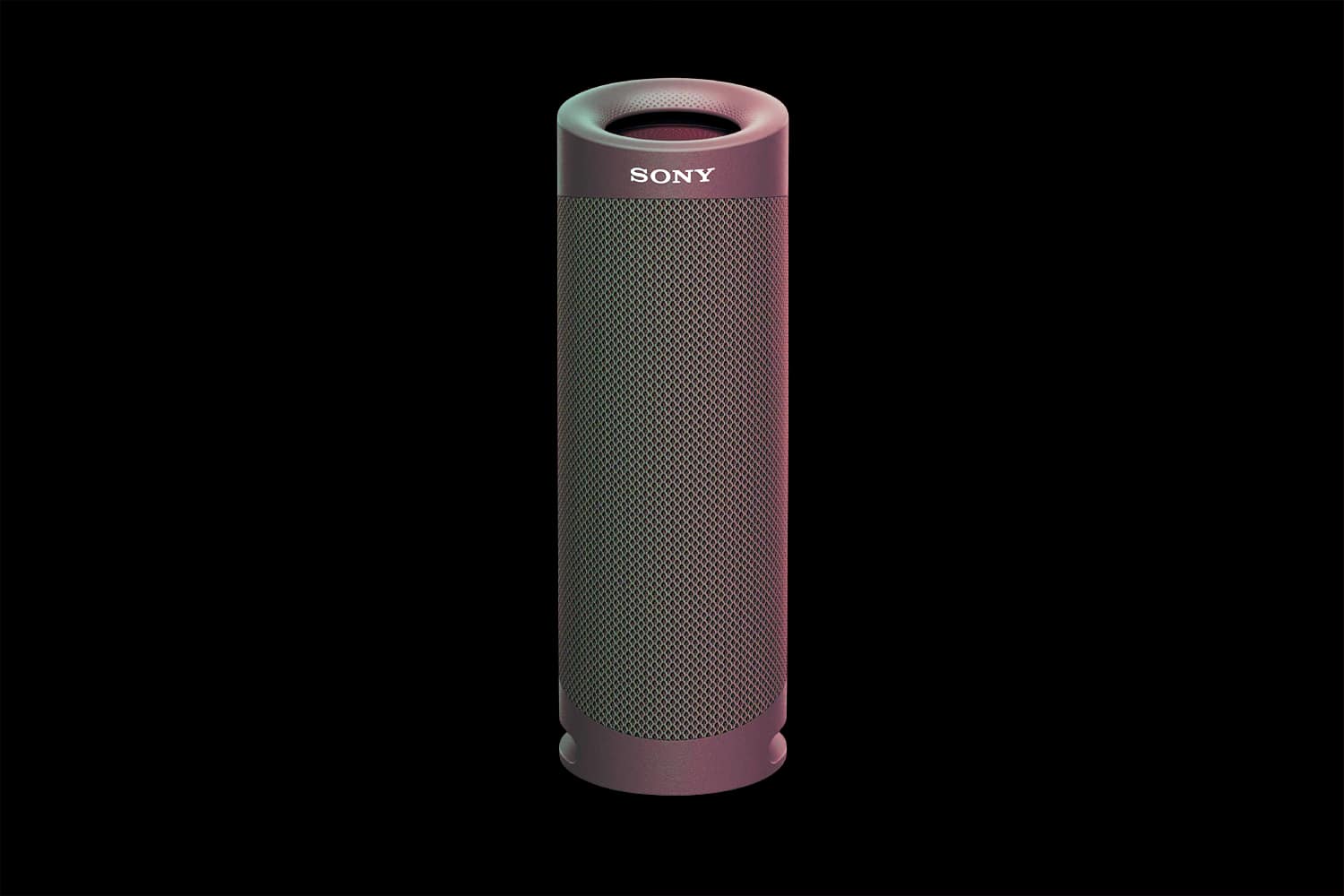 Sony are experts in delivering sensational audio technology to customers all around the globe.
Whether you're looking for a comfortable pair of wireless headphones to take with you to the gym, or a fantastic portable speaker, Sony has you covered.
Not only can you expect stunning style and practicality from Sony Bluetooth speakers, but you get innovation too.
Many of the leading products in Sony's portfolio come with powerful bonus capabilities like active noise cancellation, fully-balanced speaker units, and more.
Today, we're looking at one of the portable options from the Sony extra bass speaker range.
The Sony SRS-XB23 is a compact Bluetooth speaker that comes with an attractive design and a bone-chattering solution for boosted bass.
If you're looking for a product with the visual appeal of a speaker from Bang and Olufsen but a much lower price tag, this is the product for you.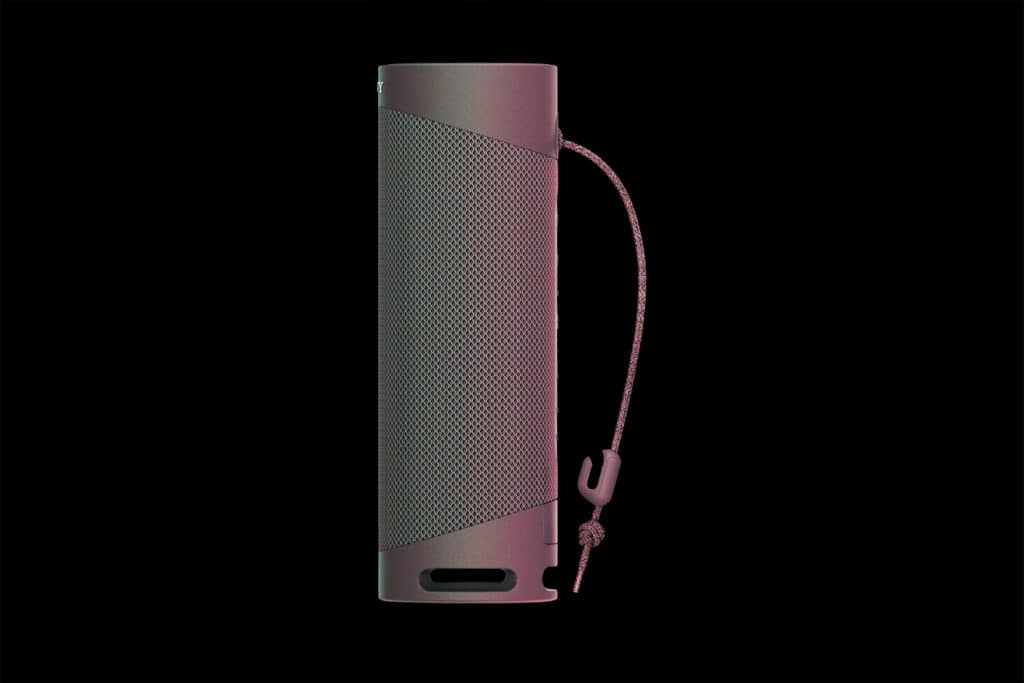 Sony SRS-XB23 review: Design and size
Sony likes to keep its line of wireless speakers up to date. You'll notice a regular range of new and improved options to choose from each year, often featuring fantastic extras like smart assistant access, or a higher level of dust and moisture resistance.
The Sony SRS-XB23 is a mid-level speaker option for people who want high-quality audio on the move.
You'll spend less than $100 for this speaker, and in exchange you get a massive IP67 rating, 12 hours of battery life, and a range of attractive color options to choose from.
While this Sony Bluetooth speaker isn't the most advanced product on the market, it has a lot to offer for its small price tag.
The water and dust resistance is great for life on the move, and the passive radiator on the bottom of the cylinder allows for excellent sound dispersion.
This Sony Extra Bass speaker comes with a weight of around 580 grams, making it easy enough to carry around wherever you go. It might even fit into your car cup holder if you're lucky.
For our review, we got the olive green Sony SRS-XB23, but the other colors, including red and light blue, are just as appealing.
Sony SRS-XB23 review: Features
With a compelling appearance and a lightweight design, the Sony SRS-XB23 is great for those who like listening to music outside or taking speakers with them on hiking trips.
This speaker is also impressively easy to use, with a set of payback controls on the back of the device, and the option for stereo pairing if you have more than one device.
This Sony wireless speaker comes with USB Type C connectivity instead of Micro USB, which might be useful if you're already using one of these cords for your phone.
The speaker also comes with an x-balanced speaker unit for better immersive sound quality, and a microphone for hands-free talking.
Features include:
IP67 rating for water and dust protection
Shock and bump-proof performance
Between 10 and 12 hours of battery life
Extra bass mode
Balanced speaker system for high-quality sound
Speakerphone functionality
Bluetooth streaming
Sync up to 100 speakers with Party Connect
Compact design with portable strap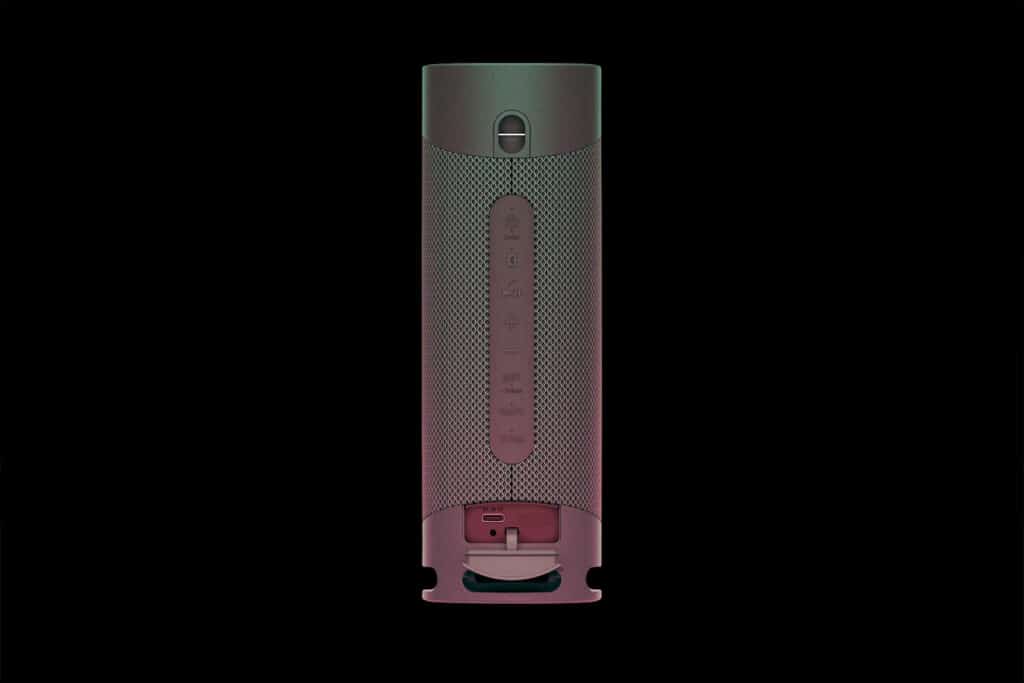 Sony SRS-XB23 review: Connectivity
As mentioned above, there are some more advanced Sony wireless speaker options out there when it comes to certain features. For instance, these speakers don't have smart assistant access built-in, and there's no included Wi-Fi.
However, you can connect to your smartphone pretty quickly thanks to the high-quality Bluetooth performance.
There's access to an app where you can manage your streaming content, and you can also control Party mode here, which allows users to sync up to 100 Sony speakers to play the same music at the same time.
You can also turn the extra bass mode on or off on the app. With the bass on, you'll get about 10 hours of playback compared to the usual 12.
There's no NFC chip pairing with this unit, but that might not be too much of a problem for many people, as there are various consumers who see NFC as a "novelty" more than a must-have.
Sony SRS-XB23 review: Performance
Aside from its durability and attractive design, the sound quality of the Sony SRS-XB23 is one of its most attractive features.
While there are better sounding portable speakers out there, Sony gives this device a significant boost with the help of a newly-developed balanced speaker unit which supports a wider sound stage.
This Sony extra bass speaker delivers fantastic quality of sound and consistent volume on tracks with a lot of intense sub-bass content.
There's no distortion to worry about thanks to excellent digital signal processing, and the mid and high levels are petty impressive too.
Unlike other extra bass speakers that sacrifice higher frequencies for lower sounds, the Sony SRS-XB23 seems to have it all.
Even the microphone performance is relatively impressive. With the voice memos application, you can easily understand all of the words spoken through this Sony Bluetooth speaker, which is a rare find for a portable device like this one.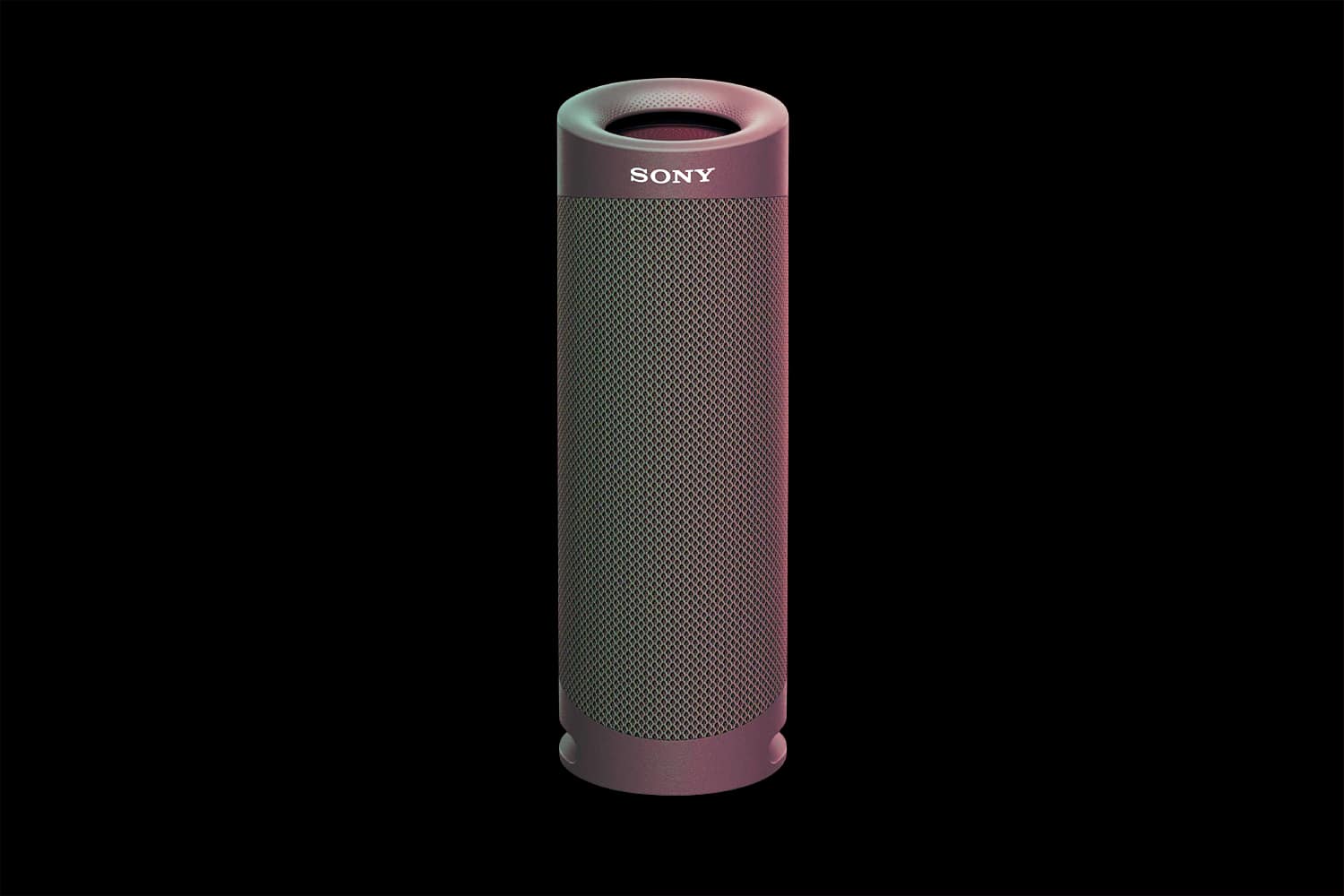 Beosound Edge review: Verdict
We'd be lying if we said that this was the best Sony wireless speaker around, or even the one with the most significant bass. However, you do get an attractive and durable product with an excellent compact performance.

This speaker comes with a rich sound stage that's harnessed and optimized by a fantastic balanced speaker system.

The extra bonuses included in this device, like IP67 rating performance, just make it all the more appealing to those in search of portable audio. It's just a shame that it's missing out on things like EQ control, Wi-Fi, and other advanced features.
Good
Attractive minimalist design
IP67 water and dust proof rating
Resistant to shocks and bumps
Delightful quality of sound
Excellent bass performance
Good for syncing multiple speakers at once
Handy app included
Great for portability, with included strap
Good quality microphone performance
Quick and effective Bluetooth connection
Bad
No smart assistant function
No EQ control
No Wi-Fi etc