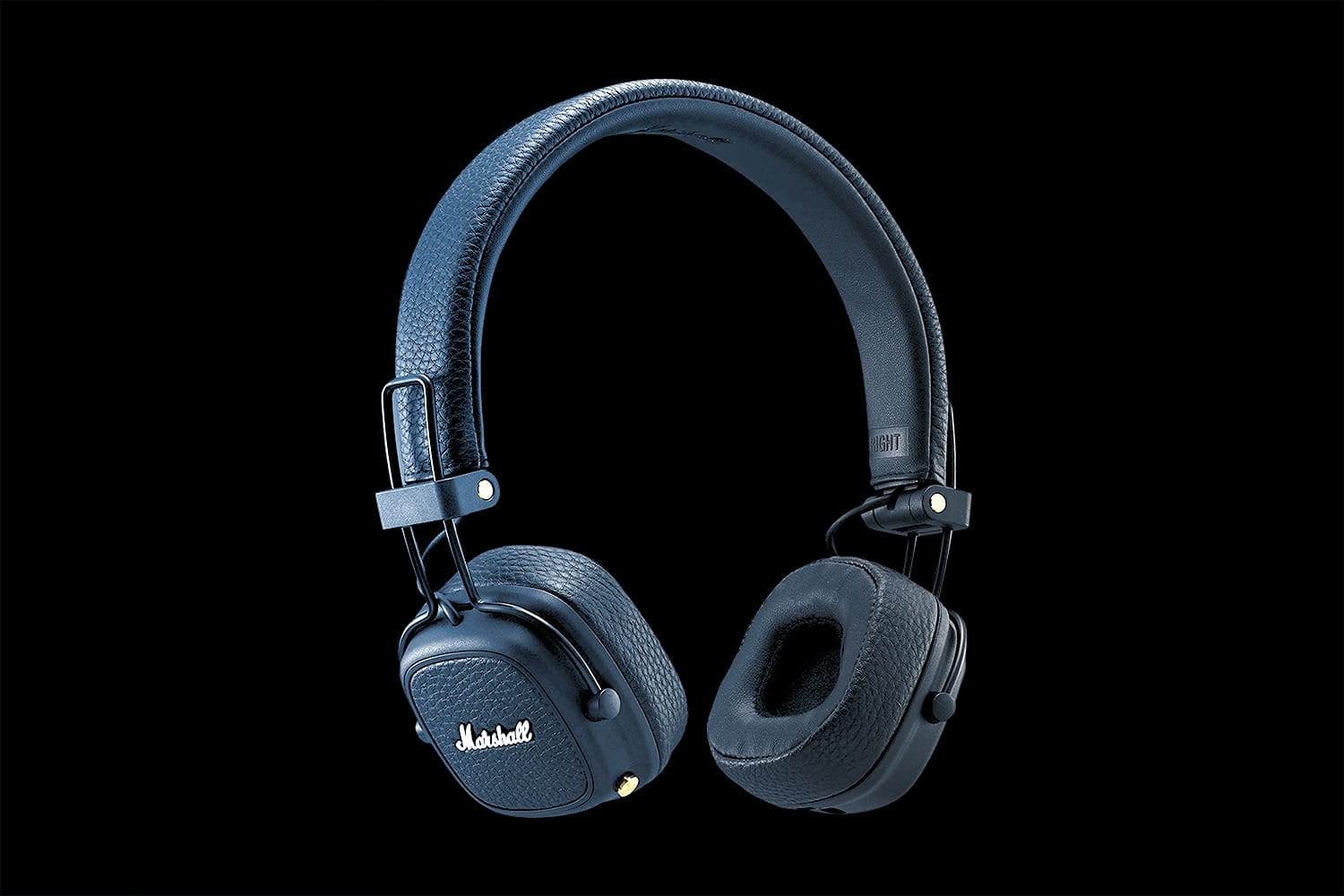 Marshall is one of the better-known audio companies on the market today.
While the company often earns the most attention for its professional amplifier products, it also produces a range of consumer-grade products too. Marshall's portfolio includes everything from wireless portable speakers to headphones with active noise cancellation.
Unlike many Bluetooth headphones on the market today, Marshall offers an excellent combination of stylish design, exceptional performance, and affordability.
That's certainly the case with the Marshall Major III Bluetooth headset. Despite a premium appearance, these headphones are wonderfully affordable, as well as lightweight and versatile. Let's take a closer look at what you can accomplish with the Marshall Major headphones.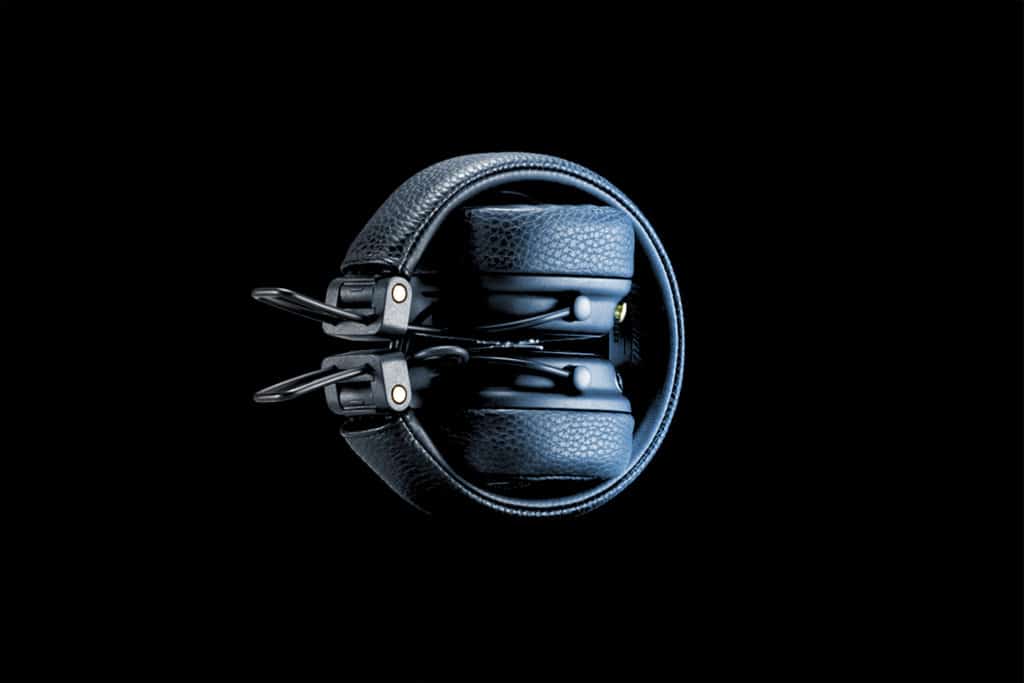 Marshall Major III review: Design and size
Marshall's collection of headphones all look pretty similar to one another.
The design, bulky but professional, seems to work well, so the company hasn't made a lot of changes throughout the generations. You'd struggle to tell the difference between the Major II Bluetooth headphones, and the Marshall Major III.
Though it's not always easy to tell, the Marshall Major III are slimmer and sleeker than their older counterparts, though they maintain the classic aesthetic. The new headphones are also significantly lighter and come with softer ear-pads to allow for a more comfortable long-term wear.
These Marshall headphones will be a little tighter on the head than some others. There's also the slight issue that these headphones are on-ear, which means that they sit on the lobe, rather than embracing the area around your ears.
There's a detachable wire included, so you can connect your headphones to your device when you run out of battery. This wire comes with a single button remote control that you can use to adapt the functionality of the headphones.
Another significant update for the Marshall III headphones is that the plastic adjustment sliders are now made with metal, allowing for more strength and durability. There's also the option to fold your headphones down for easier transportation.
Marshall Major III review: Features
In terms of functionality, the controls on the Marshal Major III headphones are pretty basic. There's a golden button at the bottom of the lead headphone that handles all functionality for you. You can hold this button for a few moments to turn your headset off or press it once to play or pause music quickly.
Tilt the button right or left, and you can skip the track you're listening to, or adjust the volume. Everything works brilliantly well. Plus, since there aren't any touch or gesture controls to worry about, you don't need to worry about accidentally doing things with your headphones.
Another great thing about the Marshal Major III Bluetooth headphones is that they have a very decent battery life. You can enjoy up to 30 hours of audio without recharging.
The charging speed is a little quicker than the old Marshall Major headphones too. You can completely charge your device in about 3 hours or less. For a price of around $80, features include:
30 hours of playtime
3 hour quick charge function
30 feet of wireless listening
40 mm dynamic drivers for iconic sound
Enhanced bass response
Multi-directional control knob
Easy access to smart assistant
Bluetooth streaming
Secure and collapsible design
AptX Bluetooth streaming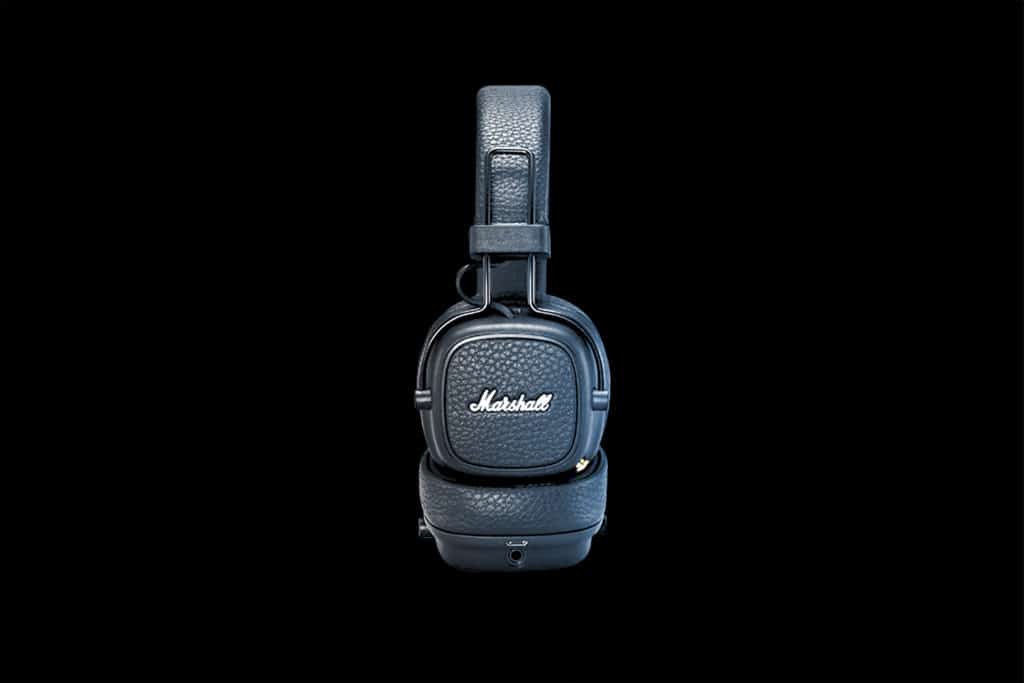 Marshall Major III review: Connectivity
Connectivity is an area that Marshall handles surprisingly well with its Bluetooth and portable devices. Aside from a strong Bluetooth connection, these headphones also come with AptX codec support for better streaming with higher fidelity.
Pairing is simple, start by holding down the joystick for a few seconds when you're powering your headphones on, and you should be able to find them on your phone quite easily. There's also a standard 3.5mm headphone socket so if you need to listen when your battery runs out – you still can.
It's rare to find something like AptX streaming on a device as budget-friendly as the Marshall Major III Bluetooth headset. Interestingly, the headset also comes with an impressive battery life of up to 30 hours or more.
Marshall Major III review: Performance
Even the best Marshall headphones are no good if they don't have the right quality of sound. The Marshall Major III headset follows the same standard rules as most Marshall products. For instance, you can rest assured that these headphones will sound good with rock and other heavy genres.
The Major III also support a wider range of music types too. Although they sound amazing with rock music, you can still enjoy punchy bass, excellent separation, and clear vocals elsewhere too.
Though there is some obvious bass support here, the sound is very natural overall. If you're looking for pounding lower levels, you may need to search elsewhere.
Unfortunately, there are a few downsides from a sound quality perspective too. For instance, you don't get any active noise cancellation included. What's more, passive noise cancellation isn't as great as it could be – which is often the case with on-ear headphones.
Another issue, there's no EQ setting option so you can't adjust the quality of your music.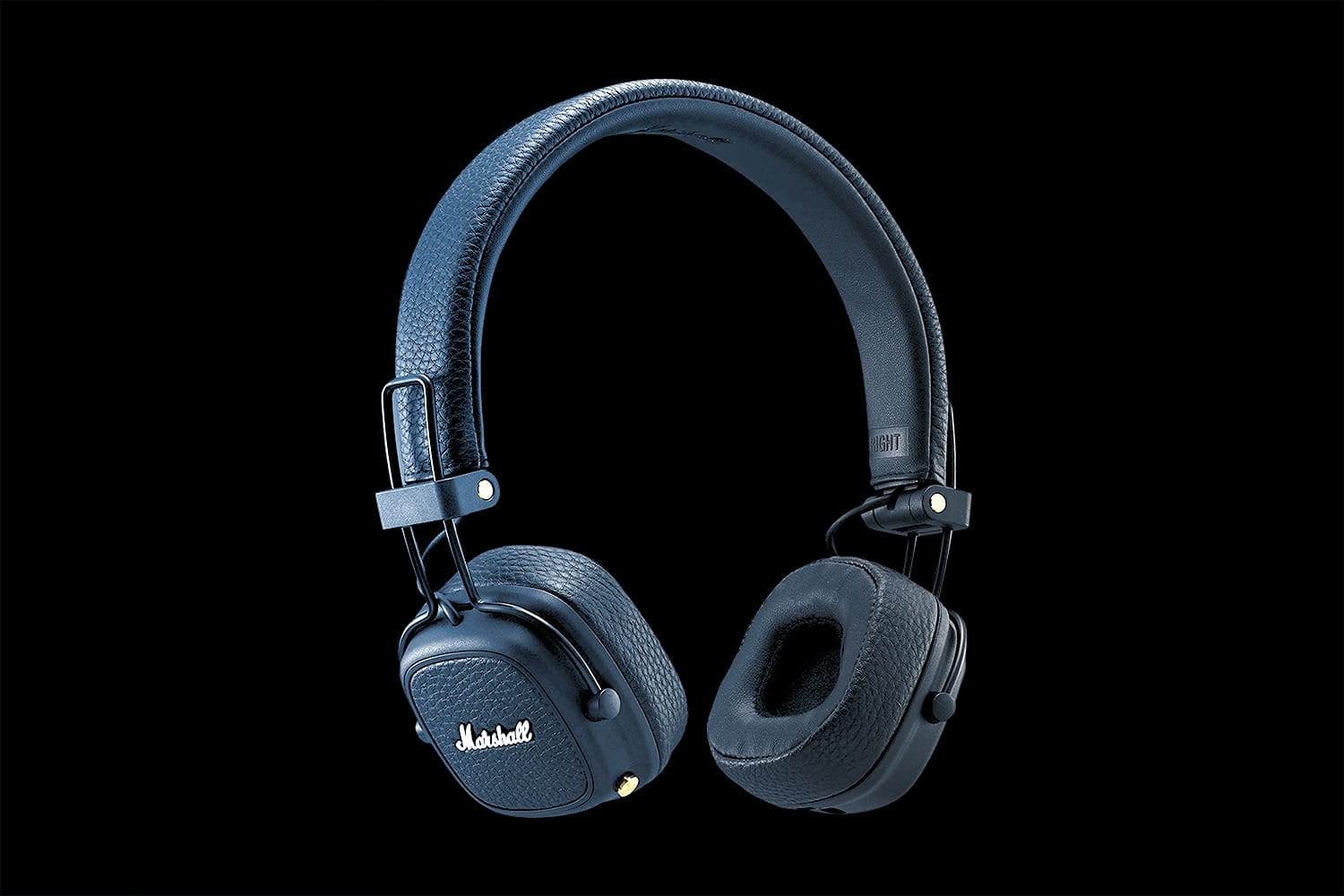 Marshall Major III review: Verdict
The Marshall Major III headphones are a neat pair of wireless headphones with an amazing retro design and tons of excellent rock heritage too. These Marshall headphones might not be the most expensive or advanced on the market – but they look and feel well-made.

The design is attractive, and the audio quality will be more than enough for many people on a mid-level budget.

If you're looking for the best rock-and-roll headphones money can buy, the Marshall Major III Bluetooth headphones do leave a few things to be desired, but they're excellent overall.
Good
Excellent Bluetooth quality
APTX codec
Attractive and lightweight design
Crystal clear music quality
Multi-directional control knob for easy use
Brilliant voice assistant included
Collapsible design
Lightweight and comfortable
Bad
No EQ control options
Limited functionality (with no app)
On-ear headphones not great for long-term listening