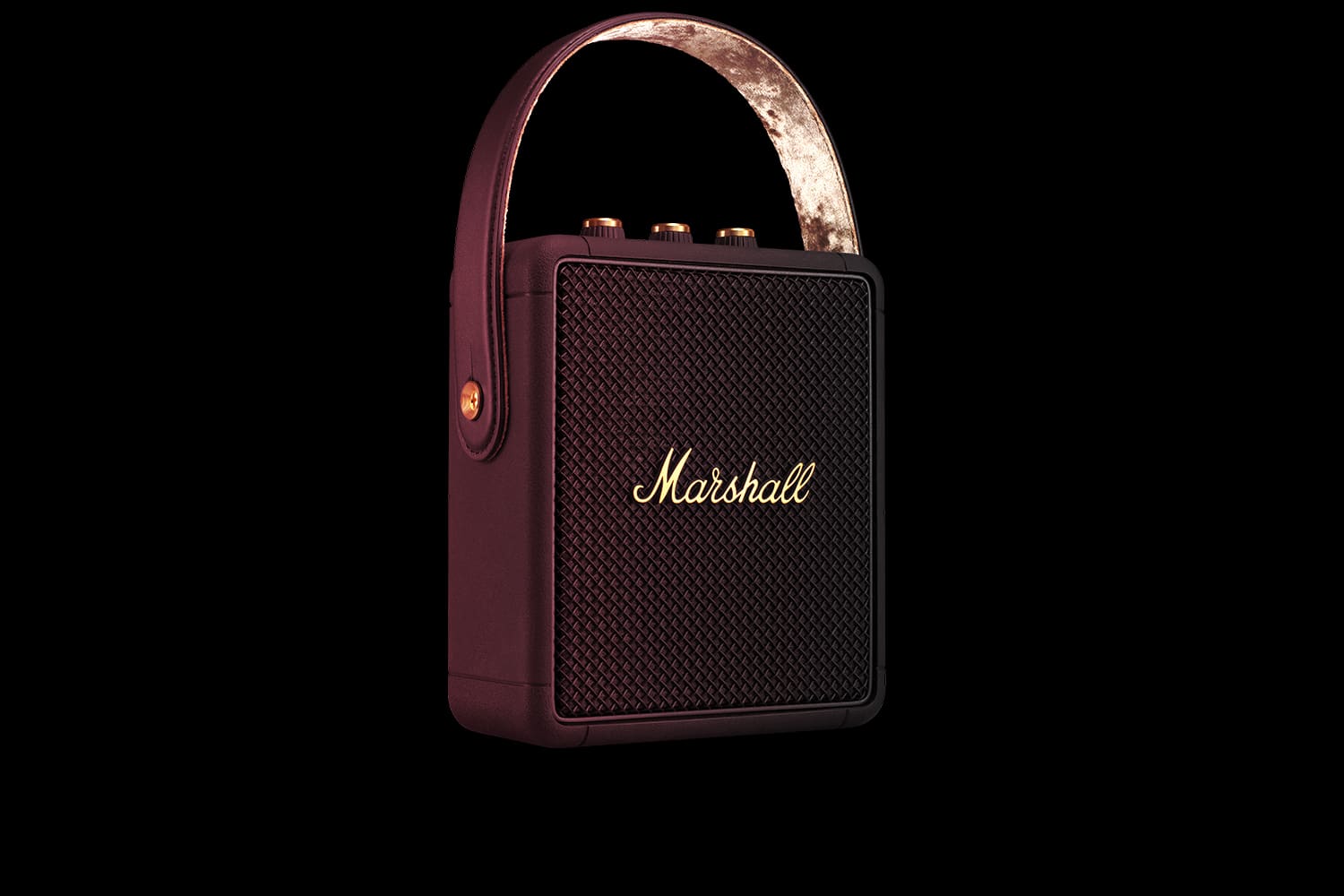 Marshall is one of the best-known names in the audio industry.
It might have the retro heritage of companies like Roberts Radio, or the high-tech impact of companies like Bose and Ultimate Ears, but Marshall will speak loudly to anyone with a love of rock and roll.
Known for supplying amplifiers to some of the biggest bands of all-time, Marshall has branched out from its gig-based roots to explore the Bluetooth speaker landscape.
While it's fair to say that Marshall's guitar amp appearance might not appeal to everyone, it's hard to ignore the incredible quality in the sound that these speakers produce.
The Marshall Stockwell 2 is an example of a Bluetooth speaker that generates incredible sound for a reasonable price.
Want to learn more? Plug into our Marshall Bluetooth speaker review.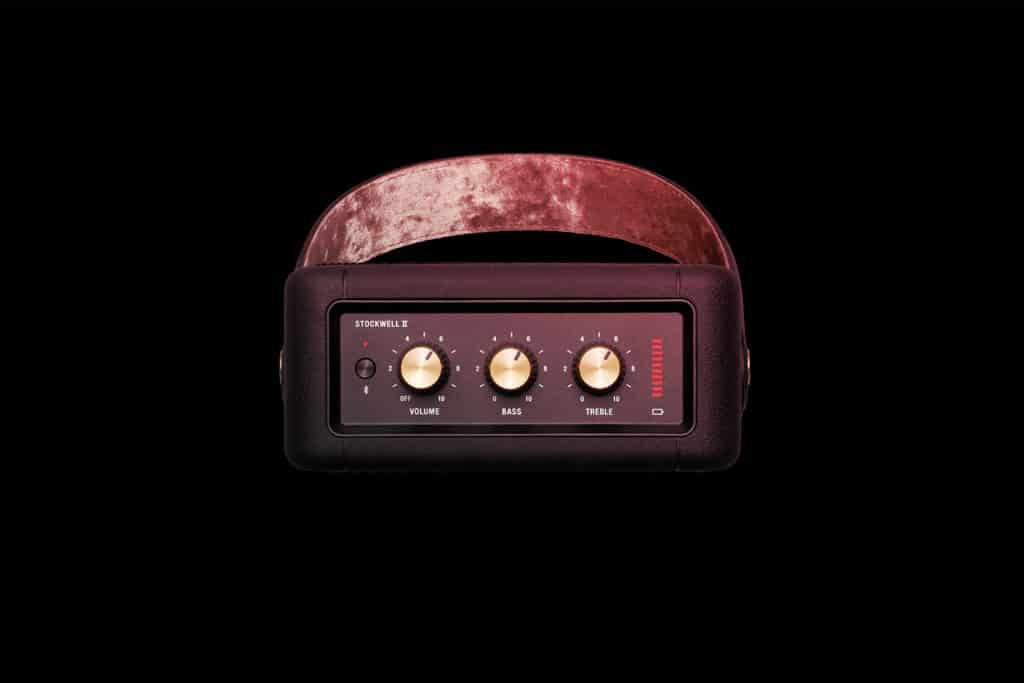 Marshall Stockwell 2 review: Design and size
Compared to other bulky speaker options, the Stockwell 2 is relatively small. This might be the most compact Marshall portable speaker that we've seen so far.
While it still weighs a hefty 1.2kg, the device is lightweight enough that you can take it with you to any local house party or event.
Just like the other devices in the Marshall Bluetooth range, the Stockwell mimics the appearance of a traditional Marshall amp, complete with tactile knobs on the top of the device, and Marshall's eye-catching logo in the centre of the grille.
The Stockwell 2 is available in black or grey, with a silicon side-paneling that's similar in style to leather. It's the metallic grille on the front of the speaker that grabs your attention when you're first setting this speaker up.
Combine that with the bulky bass, treble, and volume control on the top of the machine, and it's easy to forget you're not tuning your own amp.
The upper panel of this Marshall Bluetooth speaker also offers a Bluetooth pairing button which gives you a quick and easy way to switch between devices.
There are connections on the right panel of the device for the USB-C power cable, and 3.5mm aux input included too.
There are also two gold pins included which you can use to attach the vegan leather strap with ritzy red velvet on the underneath.
Marshall Stockwell 2 Bluetooth speaker specs:
25 hours of playtime
Weight: 1.2kg
Size: 17.8 x 15.2 x 7cm
Bluetooth 5.0
Removable strap included
Bluetooth range of 30 feet
Class D amplifiers
IPX4 water-resistance
Quick charge
Marshall Stockwell 2 review: Features
The Marshall Stockwell 2 is a robust, high-strength speaker, designed to resist the knocks and bumps of life on the road.
It comes with access to multi-directional sound, thanks to three class D amplifiers behind the main grille.
What's more, Bluetooth 5.0 ensures that you can connect your device to your speaker wherever you are.
Like the Marshall Woburn 2, the Stockwell comes with multi-host functionality, so that various people can connect at once.
There's also an IPX4 water-resistant coating, which means that your speaker should be able to withstand the occasional splash and rainstorm.
Another bonus feature of the Stockwell is the fact that it comes with quick charge functionality.
If you need to take your Marshall wireless speaker with you on the move and you forget to charge earlier, you can get up to 6 hours of playtime from a 20-minute charge.
Like some of the other Marshall Bluetooth speaker options on the market today, there are a few special features missing for something of this price.
You don't get any smart assistant functionality, and there's no wireless charging either. That might surprise you when you see the price tag.
For around $167, the Marshall Stockwell 2 features:
Bluetooth 5.0 with a range of 30 feet
Lightweight and portable design
IPX4 waterproof rating
20+ hours of playtime
Multi-directional stereo sound
Quick charge functionality
Multi-host capabilities
Removable strap
Volume, bass and treble control
Quick Bluetooth connect
One particularly odd thing that's missing from this device, but available on other Marshall Bluetooth speakers, is the presence of a smartphone app.
You can control different components of your sound with the physical knobs on the device, but it'd be nice to have an app too.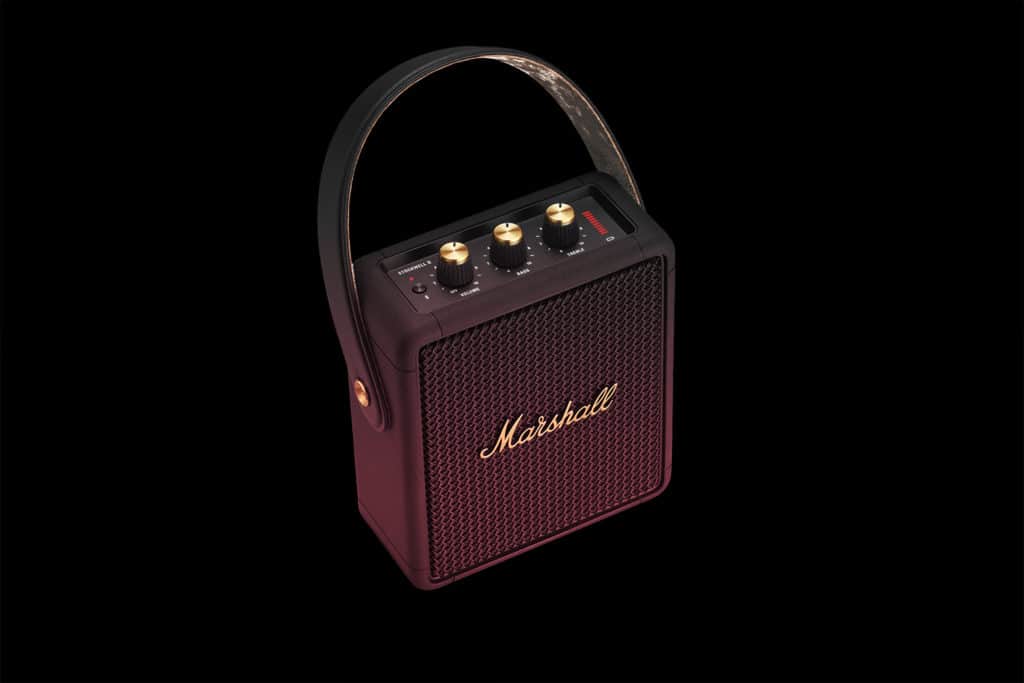 Marshall Stockwell 2 review: Connectivity
Just like the Woburn 2 from Marshall, the Stockwell also comes with the latest in Bluetooth connectivity technology.
That means that you can access lossless connection quality from a range of devices. With Bluetooth 5.0, your connectivity options are greater than ever.
You can even connect from up to 30 feet away.
However, the Stockwell is also missing the AptX audio tech that you get with other, higher-priced Marshall products.
On the plus side, pairing your devices to the Stockwell is easy, thanks to the dedicated button on the top of the unit. That said, there's no Wi-Fi or other connectivity options available, which is a shame for such a high-priced speaker.
Another bonus worth noting about the Marshall Stockwell speaker is that it comes with a battery level indicator to help you check your power levels quickly.
There's also a 3.5mm input for direct aux connections to your devices, plus an innovative USB-C charging port. That means that you can charge your device from your speaker.
Marshall Stockwell 2 review: Sound
Here's where things get really important.
All the rock and roll heritage in the world wouldn't save the Marshall Stockwell 2 if it didn't sound incredible. Fortunately, that isn't a problem.
Despite being the smallest option in the Marshall portable speaker range, the Stockwell 2 delivers the same huge sound you would expect from the other items in the portfolio.
The bass sounds incredibly deep, and even at the highest volumes, you shouldn't experience any distortion.
This is a device that clearly comes from a company who knows its way around the backstage.
The Marshall Stockwell 2 sounds as good as it looks, with clear and crisp notes at virtually every level.
If you don't like the way that the Stockwell sounds out of the box, then you can always work on adjusting the EQ with the Treble and Bass options too.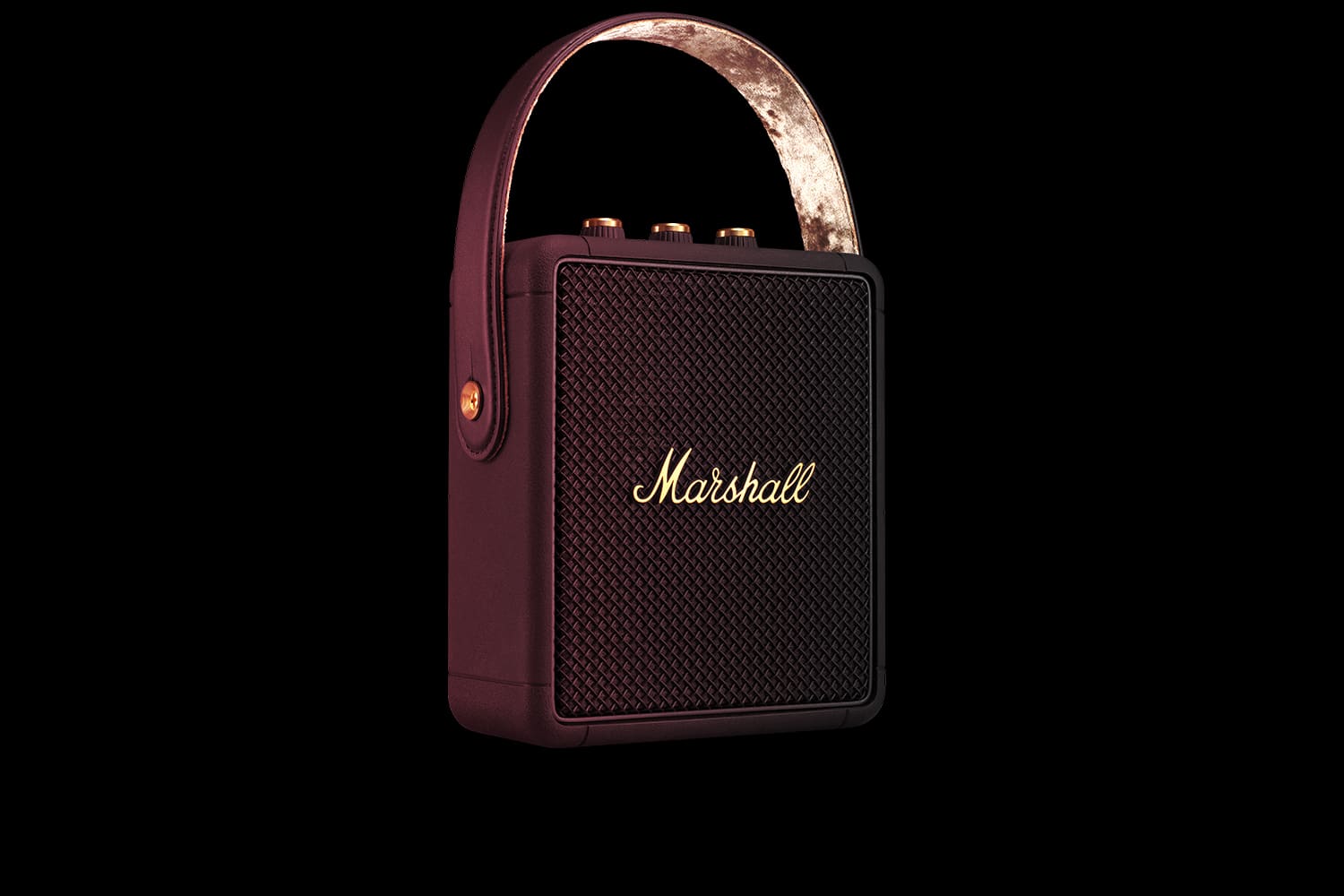 Marshall Stockwell 2 review: Verdict
The Marshall Stockwell 2 sounds amazing – although that's exactly what you would expect from a speaker of this price in our opinion.

The good news is that the Marshall doesn't just rely on its heritage to make sales. This is a speaker that delivers on everything from sound quality to volume.

The only downside is that at over £100, you are missing out on a few features that would make this speaker genuinely amazing.

It lacks the EQ app and the audio codecs of other high-priced Marshall devices.

What's more, there's still no smart assistant access or wireless charging, although you can charge your phone while you listen.

On the plus side, the Stockwell 2 delivers an attractive and compelling speaker that's lightweight enough to take with you on the move.
Good
Lightweight design
Looks incredible for a rock and roll fan
Can charge your phone
Battery lasts for over 20 hours
Amazing material quality throughout
Multi-device accessibility
Bluetooth is great, thanks to 5.0 technology
Aux-in for wired connections
Great at any volume
Really easy to see the battery level
Rugged and water resistant design
Bad
No app for sound control
No smart assistant access
No next-level audio codecs
Missing some extra features that would make it special