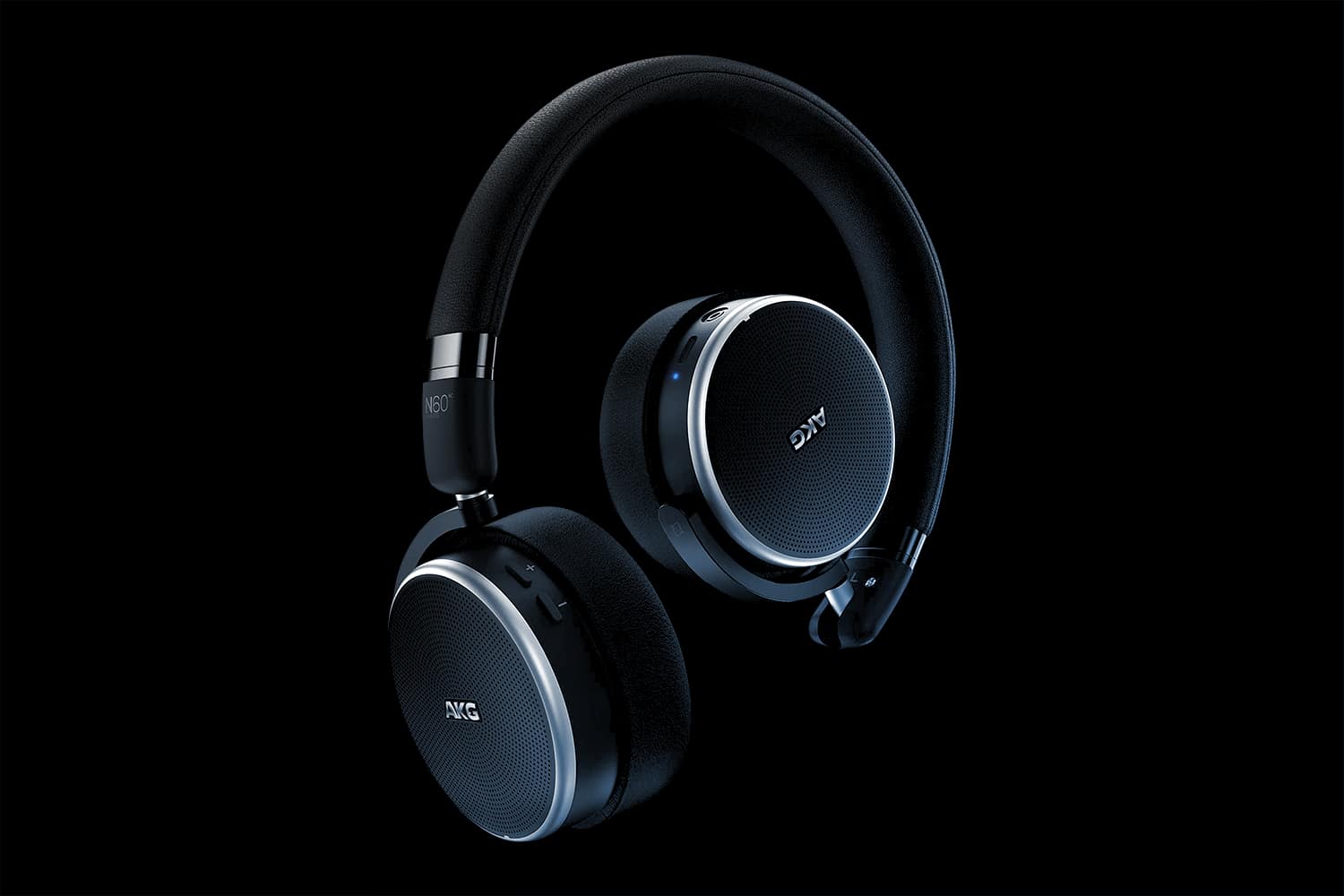 AKG is one of the better-known headphone companies in the marketplace today.
Offering a combination of Samsung-quality design, and reasonably affordable prices, AKG appeals to a wide selection of people. You even get the benefit of a headset that looks good too.
However, some AKG wireless headphones are better than others. For instance, the AKG K361-BT headset often gets better reviews than the AKG N5005, despite a huge difference in price.
Today, we're going to be looking at one of the more affordable noise-canceling products from AKG. The AKG N60NC wireless headset is an on-ear headphone experience that provides durability, flexibility, and a decent amount of comfort.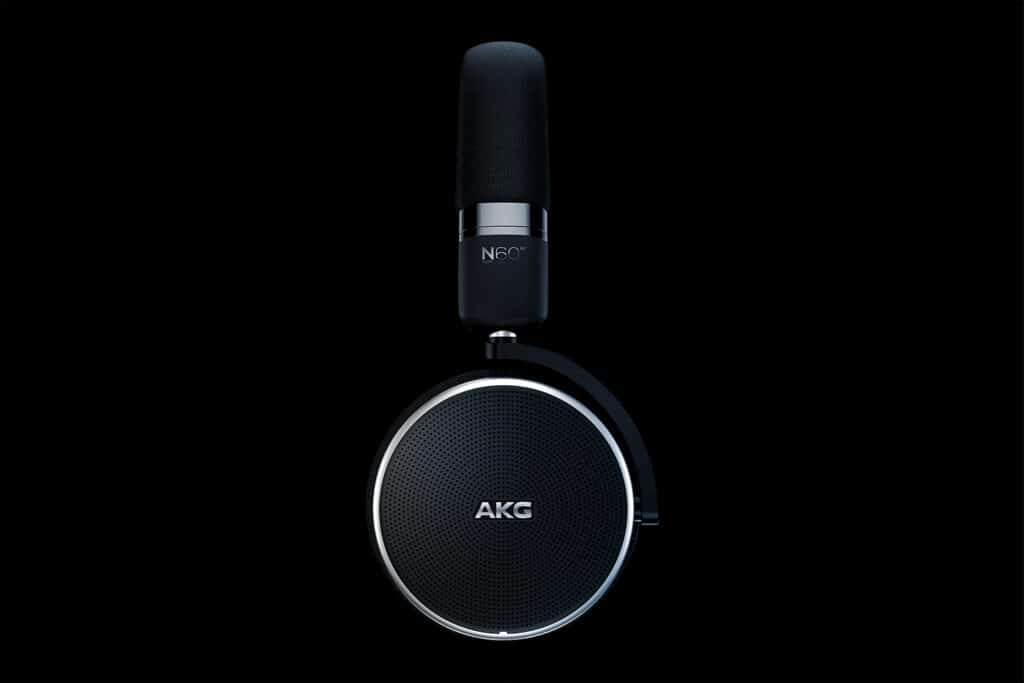 AKG N60NC wireless review: Design and size
Wireless headphones are more popular than ever in today's fast-paced world. People want a reliable headset that travels with them both inside and outside of the office. That's why AKG decided to create the AKG N60NC Wireless.
As the name might suggest, this headset builds off of a previous wired version. The N60NC links easily to your smartphone and other devices, so you can enjoy a great listening experience, without having to worry about annoying cables and cords.
Like many wireless headphones, the N70NC look pretty professional, with a sleek design available in just one color: black.
One big difference between the AKG headphones and other noise cancellation options is that they're on-ear headphones. Most other companies take an over-ear approach to create more of a buffer against the outside world.
This means that the AKG headphones are in constant contact with your ears.
The consistent pressure against your lobes means that no on-ear headset is ideal for long periods of wear. However, AKG does what it can to make these headphones as comfy as possible, with memory foam cushions.
Additionally, the product is very lightweight, so it doesn't press down on your scalp too much.
Although the AKG N60NC headphones are reasonably good looking, they're not comfortable or convenient enough that you'd forget you were wearing them.
AKG N60NC wireless review: Features
The most exciting feature of the AKG N60NC wireless headphones is the active noise canceling technology. The headphones can automatically reduce ambient noise so that you can concentrate completely on your music or podcasts.
Unfortunately, because these are on-ear, not over-ear headphones, there are better noise-canceling options out there.
Aside from ANC, the AKG N60NC headphones come with convenient controls on each headphone to manage playback and other components.
The biggest downside with the physical buttons on this device is that they all feel the same. The skip lever feels exactly the same as the on/off button, so it's easy to turn your headphones off accidentally.
Another problem is that there's no option to turn noise cancellation off if you need to tune into your surroundings. That can be a problem when you don't want to take your headphones off but need to be aware of what's happening around you.
At the same time, while the N60NC headset comes with a microphone for hands-free calling, there's no smart assistant access built-in. Plus, the mic itself isn't great – you might notice a lot of distortion when talking to friends.
For a price of around $125, however, these AKG wireless headphones do offer a lot of functionality for a low cost.
Features include:
Compact and portable design
Cable option for wired listening
15 hours of music playback with ANC
30 hours of battery without ANC
AKG signature sound quality
Bluetooth streaming
In-built microphone for hands-free calling
Durable and lightweight design
AptX and AAC technology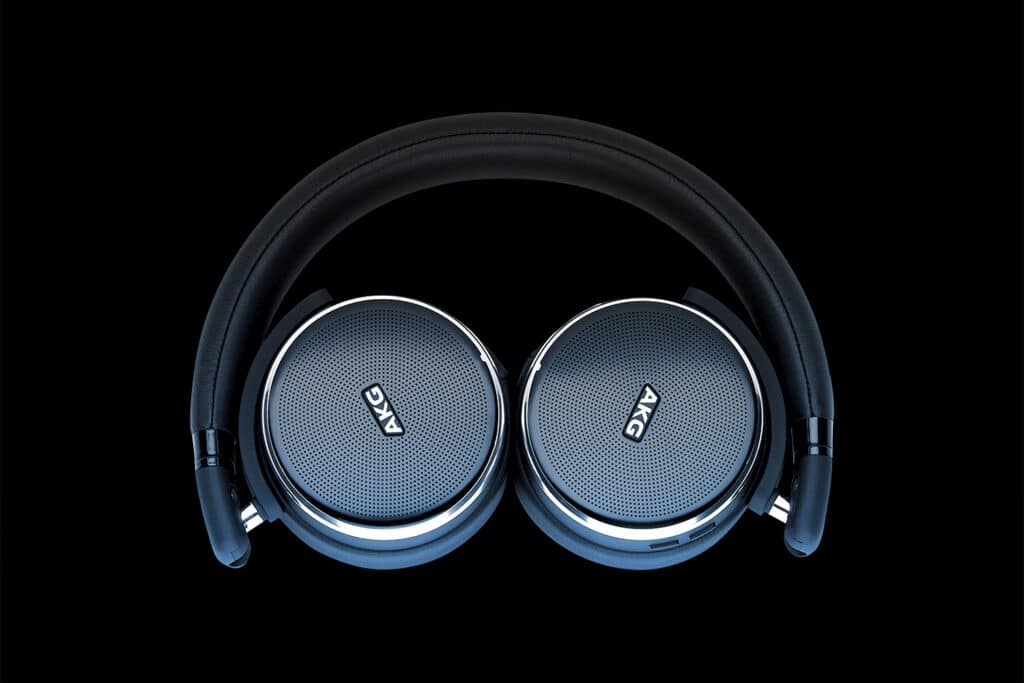 AKG N60NC wireless review: Connectivity
There are plenty of things about the AKG N60NC headphones we'd say were less than perfect. The microphone is basic at best, and the earphones could be more comfortable. However, it's not all bad news.
One thing that these AKG wireless headphones do well is connectivity.
You can use a detachable cable if you don't want to rely on a Bluetooth connection. However, this isn't necessary most of the time. Bluetooth connects quickly and seamlessly, with just one tap of a button.
It's a shame that there isn't any obvious smart speaker assistance included. However, the AKG N60NC headphones stand out in other ways.
If you're hoping for a wireless performance when you're watching movies on a plane or on the tube, AKG has you covered. AptX and AAC audio codecs reduce problems like lag and latency.
There are a handful of more expensive headphones on the market that don't provide the same codec support, so we were pretty impressed here.
AKG N60NC wireless review: Performance
So, how do your AKG N60NC headphones sound when you get everything set up?
Well, that depends who you ask. We found that the AKG N60NC sounded quite decent when on a low volume with the active noise canceling functionality. Since outside distractions detract from the quality of your music, it's great to have headphones that keep you focused.
Unfortunately, if you crank your tunes up to a louder volume, issues do start to emerge. We noticed that the bass was a little too prominent at larger volumes – to the extent that other frequencies seemed muffled. What's more, while the noise canceling is decent, it's not the best.
Using on-ear, rather than over-ear headphones makes it much tougher to get a high-quality noise cancellation experience. There's always a chance that some outside sound will filter in.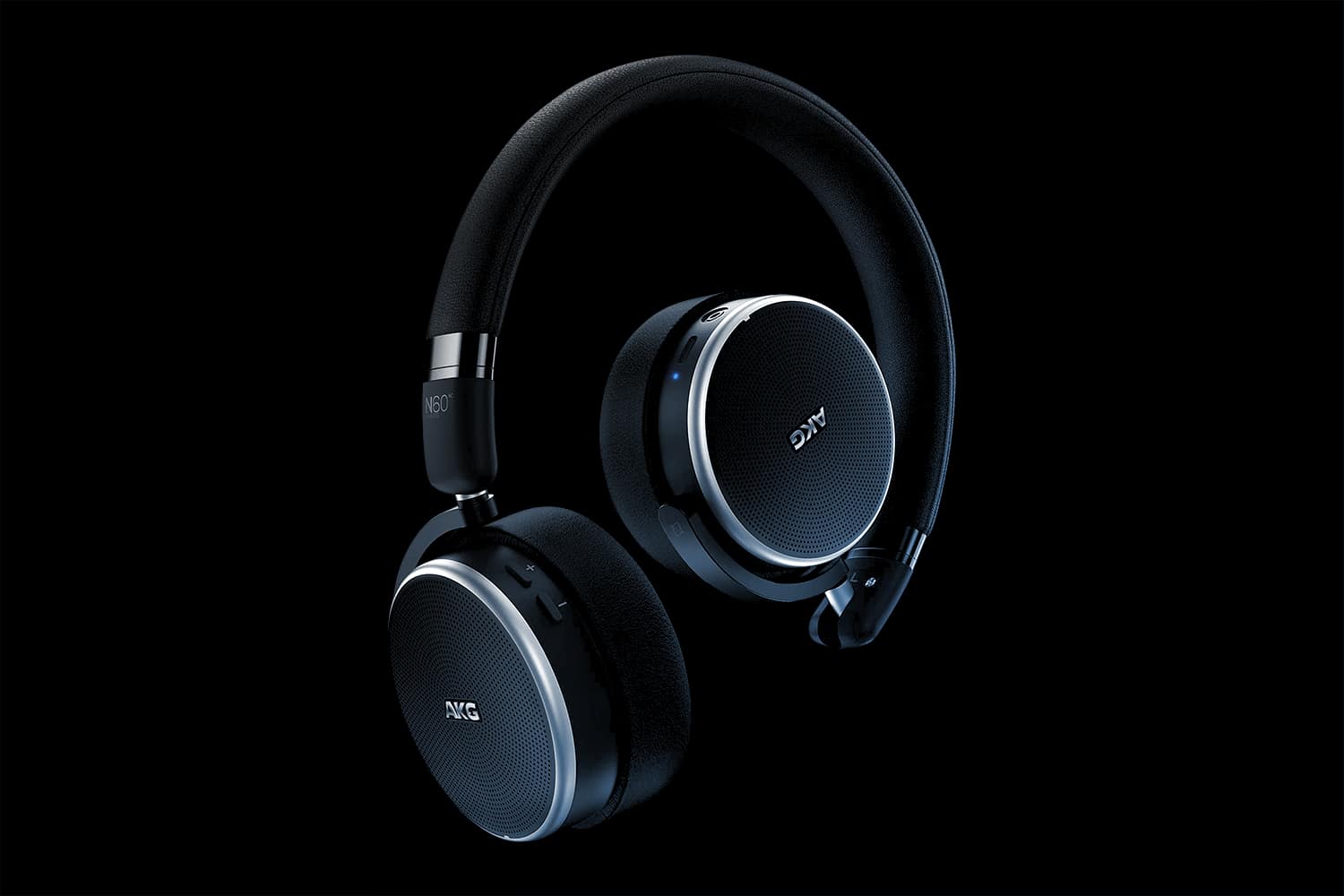 AKG N60NC wireless review: Verdict
The AKG N60NC Wireless headphones are a sleek and sophisticated headset with a lot of good points. The Bluetooth connection is great, as is the comfort of the headphones when you consider their on-ear design. However, the sound and microphone quality fail to deliver – even at a budget price.

If you're a true audiophile, you'll probably be annoyed by the fact that you can't turn the sound up without experiencing some distortion. Plus, there's no app available to adjust your EQ. Sure, these headphones are cheap – but they're not the best for value.


Good
Suitable lightweight and portable design
Decent active noise cancellation
Attractive appearance
Easy-to-use functionality
Physical controls (not touch or gesture)
Microphone built-in
Decent pricing
Bad
Poor microphone quality
Limited audio performance at high volume
Not the best at noise cancellation
No EQ or smart assistant