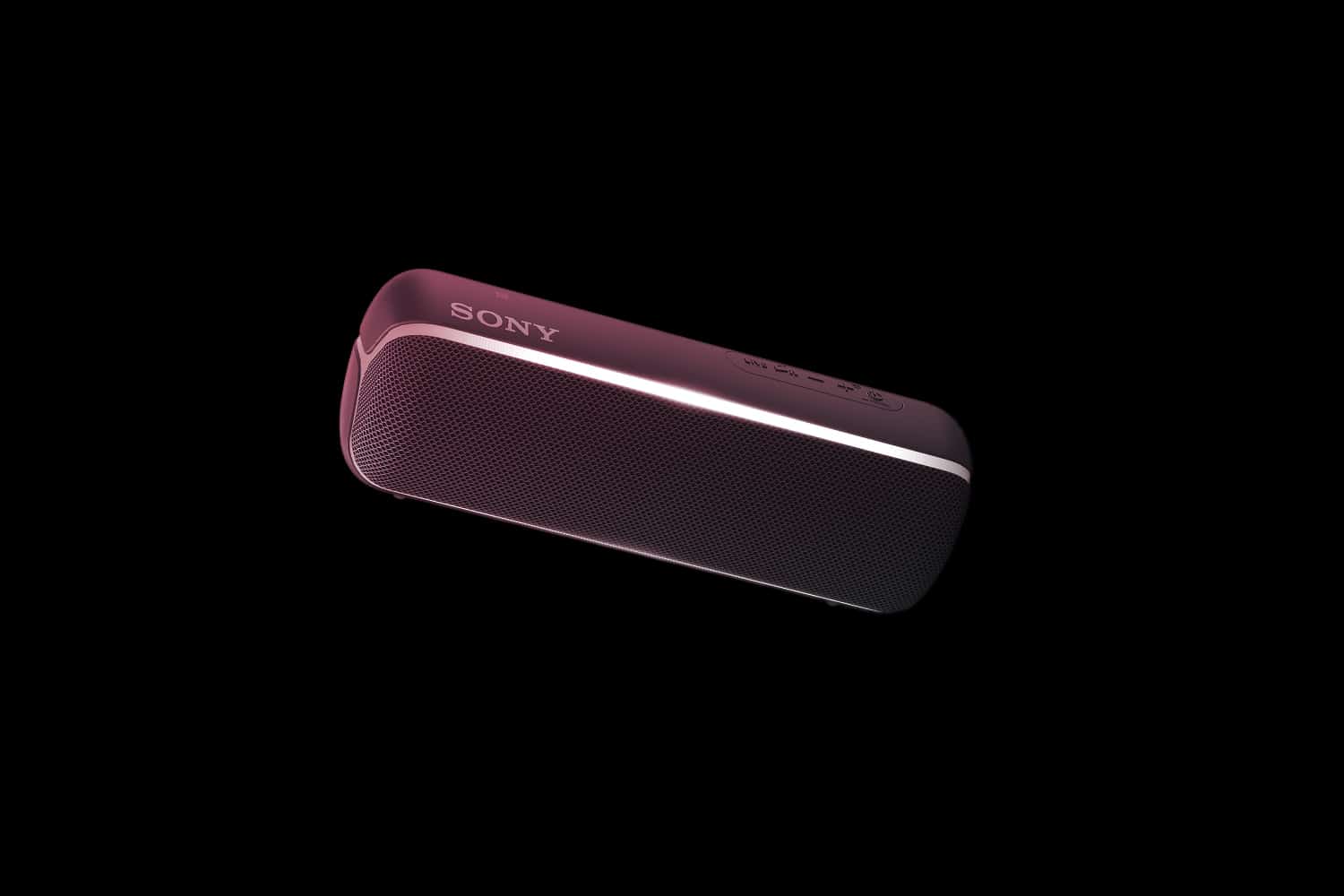 As the weather gets warmer, we're all dreaming of days spent out in nature, soaking up the sun.
Whether you're planning the perfect beach afternoon, or a picnic with friends in some local greenery, there's one accessory that you'll need for the ultimate day, and that's a Bluetooth speaker.
Fortunately, there are plenty of options to choose from.
The Sony portable Bluetooth speaker range is packed full of products designed to give you compact transportability combined with sensational sound quality at a great price.
If you're eager to get your hands on one of the Sony extra bass speaker options, then you might have found yourself drawn towards the SRS-XB22.
This compact and high-performance speaker delivers a decent quality of sound for its size, and it comes with fun LED bands that light up to give you a festival-style experience on the move.
So, how well does the Sony SRS-XB22 really perform?
Let's find out.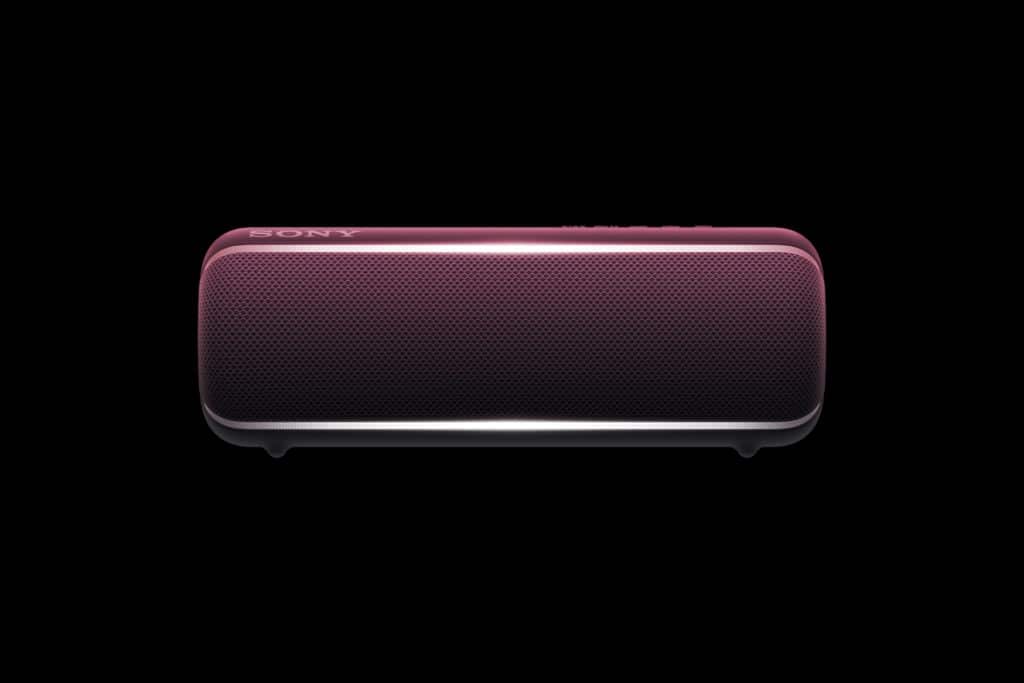 Sony SRS-XB22 review: Design and size
Like many leaders in the Bluetooth speaker world today, Sony is keen to prove to its audience that it can still deliver sensational performance in an itty bitty package. That's why the Sony SRS-XB22 measures only around 2.9 by 8, by 2.8 inches.
It's a curved rectangular shape that will fit well into most backpacks or picnic baskets – depending on what you're carrying with you.
Available in a range of colours, including eye-catching red, green, blue, and grey, this Sony Bluetooth speaker shows off your sense of style while delivering your playlist at incredible volume.
What's more, like some of the other Sony wireless speaker choices on the market, it comes with an IP67 rating, which means that it can be fully submerged in water for up to a meter without taking damage.
The Sony SRS-XB22 comes with a cloth-covered grill to help with protecting the sensitive technical stuff in the speaker. The rest of the speaker's exterior is covered in a durable silicone material, designed to give your device more durability to withstand bumps and knocks.
The rubberized feet on the button of the speaker help it to sit comfortably on tabletops, or you can just leave it lying in the sand if you prefer. What's more, the buttons are easy to find and use too – with options for play, rewind, fast-forward, and all the essentials.
Similar to options like the Sony SRS-XB12, this product also comes with a plus button that you can use to combine multiple speakers for stereo surround sound.
At the back of the device, there's a grille to support efficient air movement, and a snap-shut lid for micro USB charging, and your 3.5mm aux input.
Note that the cable for your 3.5mm aux isn't included.
Sony SRS-XB22 Specs:
Size: 2.9 x 8.0 x 2.8 inches
Weight: 1.2 pounds
12 hours of battery life
LED lighting strip
Extra Bass mode
Full range speaker
Sound effects
Waterproof and dust-proof IP67 rating
20 Hz – 20,000 Hz frequency
Sony SRS-XB22 review: Features
The Sony SRS-XB22 is a fantastic speaker, with plenty of fun features to offer. This Sony attempts to provide a high-quality speaker with extra functionality built-in, without forcing customers to spend a fortune.
At the time of writing, this Sony portable Bluetooth speaker is available for under $65.
The device comes with access to various sound effects, ideal for creating your own party on the go, and there's built-in LED lighting delivered through a strip that's embedded around the speaker grille.
Behind that grille, dual 1.65-inch drivers are responsible for offering a fantastic level of sound, supported by a passive bass radiator.
If you want to get the music pumping at a higher volume, you can also sync lights and music with up to 100 other Sony wireless speaker devices too. We can barely imagine what it would sound like to have 100 of these little beasts playing at once!
Features include:
Bluetooth and NFC connectivity
Sony music centre app access
Party booster sound effects and lighting
Wireless party chain syncing
Dual 42mm speaker units
IP67 waterproof rating
12 hours battery life (or 10 hours with lights)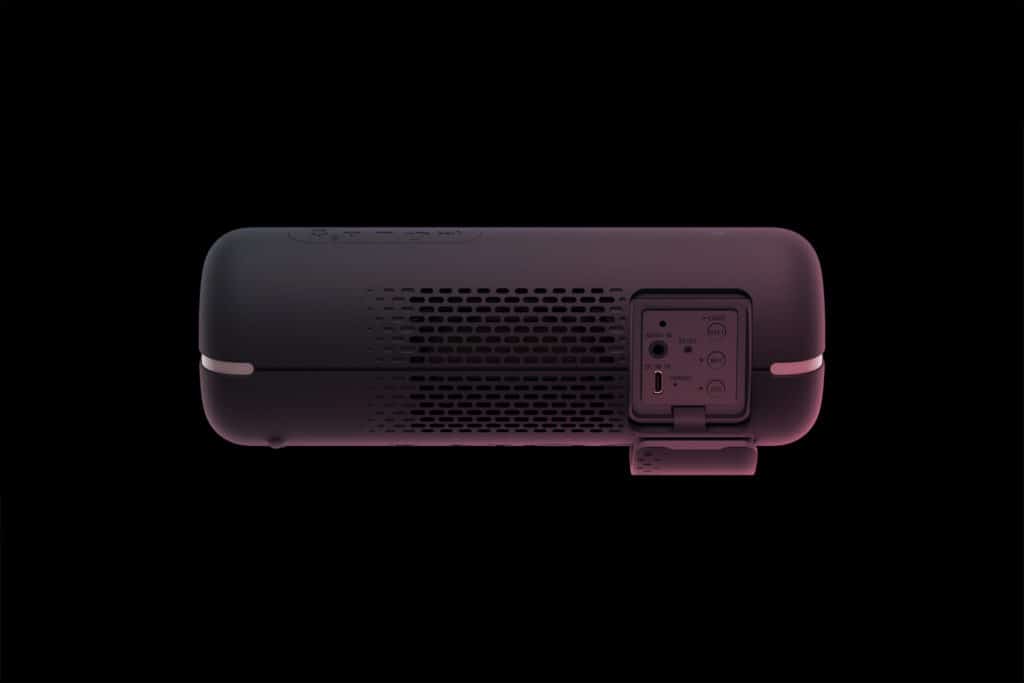 Sony SRS-XB22 review: Connectivity
Like most of the products in the Sony wireless speaker range, the connectivity in the SRS-XB22 is pretty reliable. All you need to do is touch your NFC device to your speaker to connect.
This means that you don't even have to search through for Bluetooth connections on your phone if you're in a hurry. The lightning-fast pairing gets the party started instantly.
On top of that, the Sony SRS-XB22 also comes with access to a custom Sony app that allows you to control every aspect of your speaker experience from a distance. You can cue songs, select different playlists, and even change the lighting settings too.
However, it's worth noting that even with extra control, the LED light show on this device is a little underwhelming. We couldn't see much of a massive difference when switching between the different lighting modes offered by the app.
Sony SRS-XB22 review: Performance
In terms of performance, the SRS-XB22 is strong, durable, and easy to use. Both dust-proof and water-proof, you can take it with you on any journey without having to worry about damaging your investment.
What's more, the device has undergone extensive testing and shock durability examination to ensure that it can withstand little bits of damage too.
While the free app for the Sony SRS-XB22 isn't brilliant, it's easy enough to use, with plenty of adjustable EQ technology built-in. You can dial in your preferred bass depth level and create a fantastic high-frequency presence too.
You can also use your app to change aspects of your lights how.
The Live music button experience is excellent, but in our opinion, there really shouldn't be the option to turn it on or off in the first place.
If you don't have Live mode turned on, then you're going to get a fraction of the sound quality that you would expect from a Sony Bluetooth speaker. There's no kind of music that would sound better without Live mode.
On the plus side, you can also add Extra bass mode to the mix from within your Sony app, which is helpful if you're listening to some music where you want some deep bass.
Overall, the Sony SRS-XB22 provides a good level of volume and a reliable quality of sound in most genres.
However, like some of the other Sony wireless speaker choices on the market, the sound can begin to distort at the highest volumes.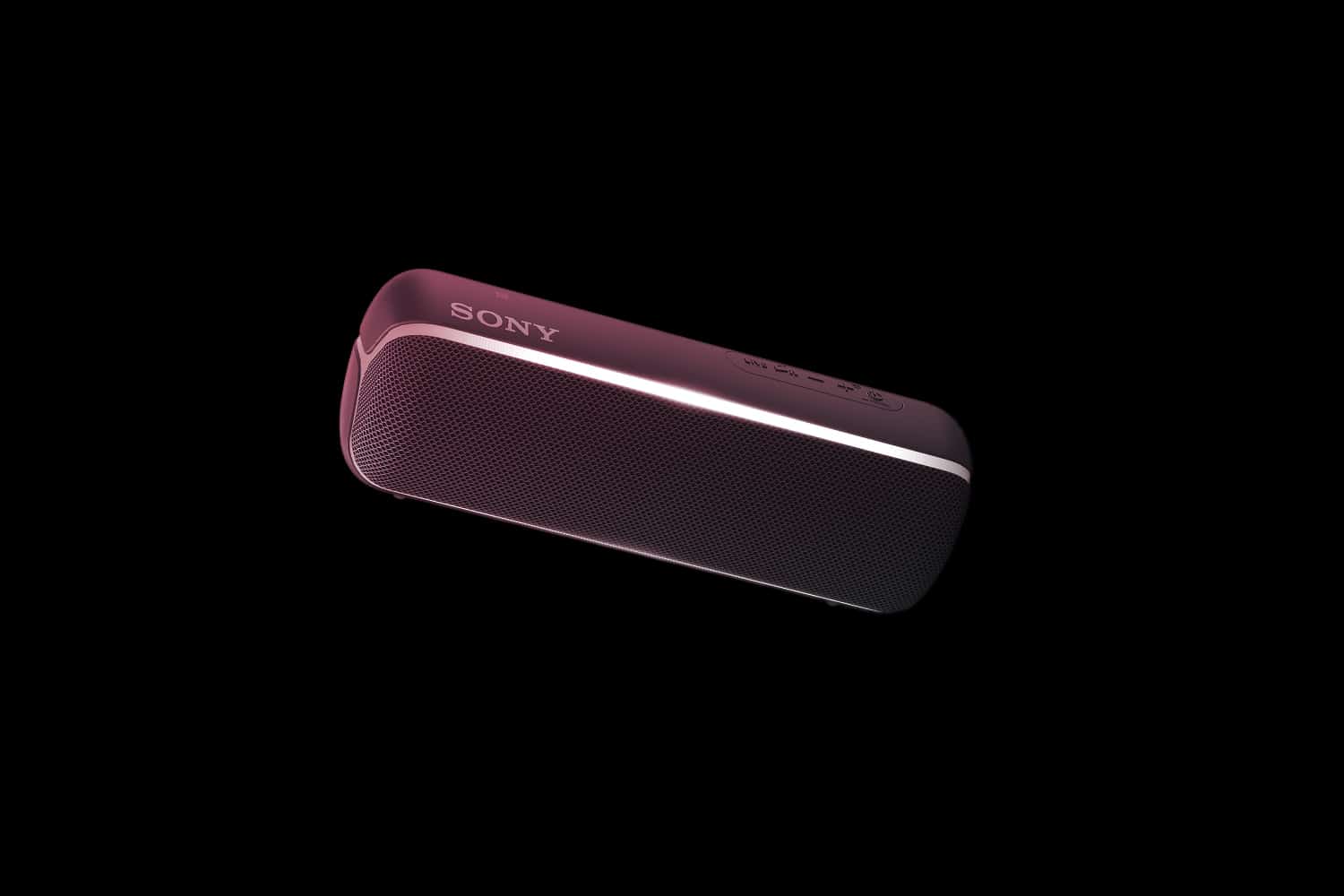 Sony SRS-XB22 review: Verdict
Ultimately, it's challenging to create a festival-ready Bluetooth speaker for less than £100. The fact that Sony has been able to accomplish something so fantastic for less than £80 is an impressive feat in itself.

We love the quality of sound with this device, and the fact that it's totally water and dust-proof, so that you can take it with you wherever you go. The music centre app is easy to use, and the whole speaker experience is pretty intuitive, for that matter.

However, don't expect too much from your Sony light show, and remember that this speaker can only accomplish so much at high volumes.
Good
Up to 12 hours of battery life
Durable and knock-proof design
Compact enough for travel
Fantastic dust-proof and waterproof durability
Easy to use app
Bluetooth and NFC technology
Attractive light show
Bad
Not much too the light show
Not ideal at high volumes