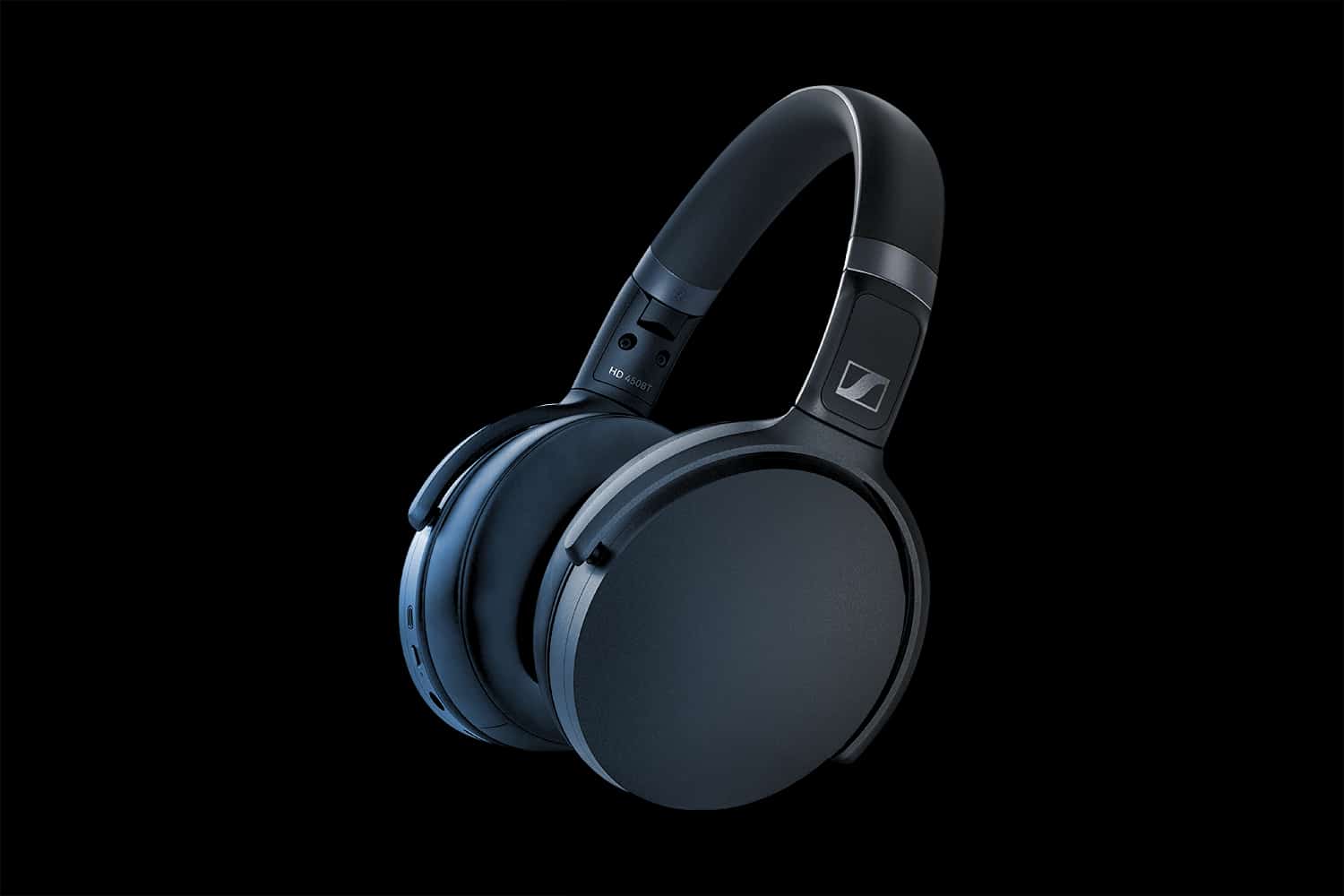 Sennheiser is a company that doesn't need gimmicks to sell headphones.
For more than 75 years, the company has delivered some of the best market-leading technology available, ideal for audiophiles, casual listeners, and professionals alike.
The Sennheiser wireless headphones range features active noise cancelling solutions, alongside things like intelligent in-ear devices, and state-of-the-art tools for custom mixing. Today, we're going to be looking at one of the mid-level options from the Sennheiser portfolio.
The Sennheiser HD 450 headset, or HD 450 BT Sennheiser headphones are a convenient, lightweight solution for people who love staying tuned-in to their favorite music. These noise-cancelling headphones come with high-quality wireless codec support, and Bluetooth 5.0 for better connectivity.
Though these might not be the most advanced noise-cancelling headphones you've seen here on Unwired for Sound, they provide some of the best value for their price-tag.
Let's take a closer look.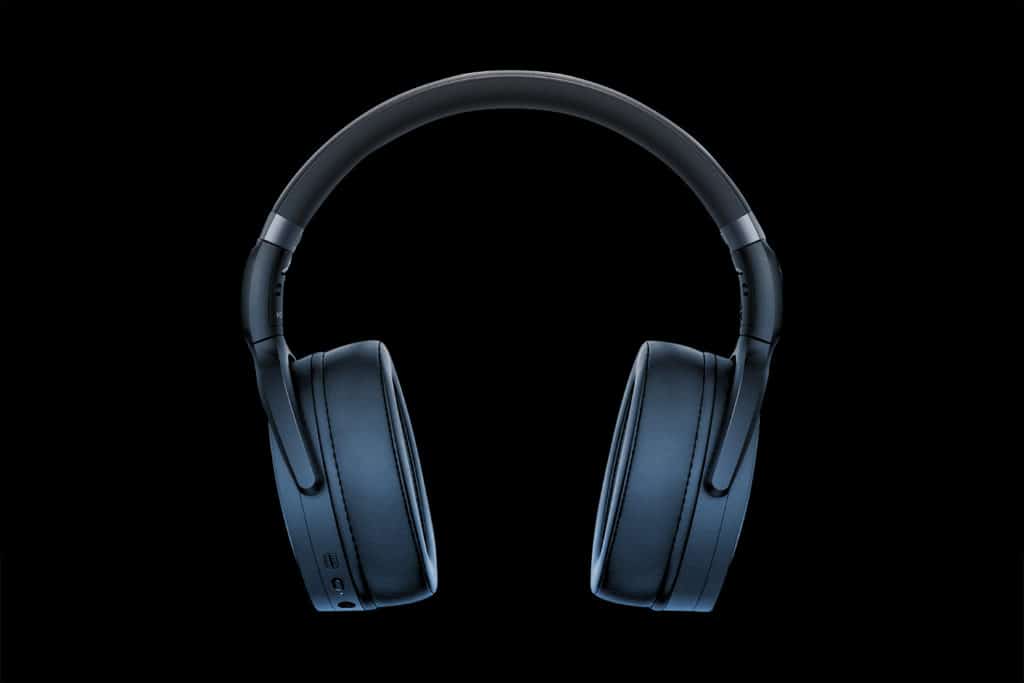 Sennheiser HD 450 review: Design and size
With a surprisingly low price tag of around $200, the Sennheiser HD 450 headphones are full of amazing features to transform your daily jam session.
Although there's a lot of plastic throughout this headset, that doesn't have a huge impact on the finished look, which is sleek and modern. Unfortunately, there's no premium finish, similar to what you might get from Bose or Bang and Olufsen.
The good news is that these Sennheiser wireless headphones are still extremely comfortable. They don't feel too loose or tight on your scalp – so you can wear them easily for most of the day. There's also plenty of opportunity to adjust your headband to suit your head size too.
It seems that Sennheiser has gone for the "function over form" approach with this headset. There are no extra bells and whistles to speak of. Instead, you get a simple, yet practical set of Sennheiser headphones, with extra power underneath the surface.
One point you may notice is that there aren't any touch or gesture control options included here. If you want to adjust your music, you need to use the available buttons or your smartphone app. For us, that's not a big issue, as it's often easy to mistakenly skip tracks with touch controls.
Sennheiser HD 450 review: Features
As mentioned above, Sennheiser isn't going over the top with the functionality of the Sennheiser HD 450 headphones. These are headphones that put practicality and performance first.
Cutting out the high-end materials and bonus features like touch-control means that you get excellent sound quality for a lower price point.
The good news is that these headphones come with all of the most essential features already built-in. You get a 30-hour battery life – which replenishes after just 2 hours of charging. Additionally, there's a smart control app where you can check your power levels and control your EQ.
Virtual assistant functionality is available for people who want to manage their music with their voice. Additionally, the full headset is foldable so that you can take it with you on the move. Perhaps the most impressive feature of all at this low price point is the active noise cancellation.
ANC from Sennheiser blots out some of the extra sounds around you when you're listening to tunes and podcasts.
Though the noise cancellation isn't as fantastic here as it is with devices from Bose and Sony – it's enough to enhance the quality of your audio. For a price of around $200, features include:
USB charging cable
Carry case
Quick guide and safety guide
Sennheiser app support
Podcast mode
Firmware updates
30-hour battery life
USB C fast charging
Active noise cancellation
Bluetooth 5.0
AAC and AptX codecs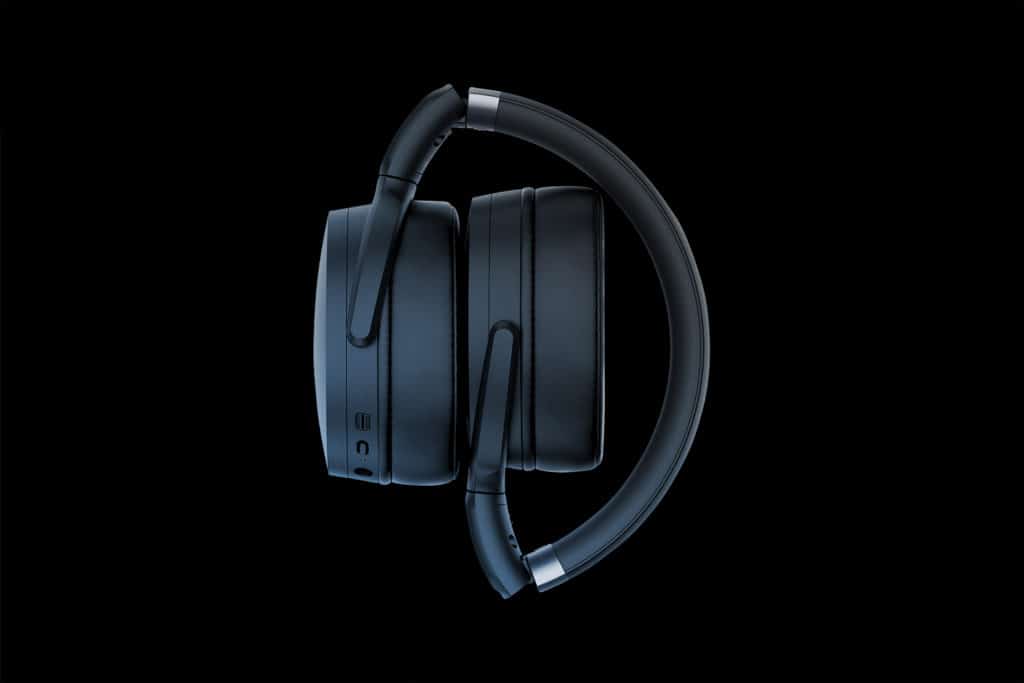 Sennheiser HD 450 review: Connectivity
These Sennheiser Bluetooth headphones do cut corners in a few areas. You don't get the premium materials you would expect from higher-priced headsets. Plus, there's no touch or gesture control. Fortunately, Sennheiser doesn't dial it in on a connectivity front.
Bluetooth 5.0 means that you get the fastest most latency-free connections available right now. There's also effortless connectivity for your virtual assistant. Whether you're using Google Assistant or Siri, all you need to do is press a single button to start making commands.
Perhaps the most impressive feature of the Sennheiser HD 450 headset from a connectivity perspective is its high-level codecs. The AAC and AptX low-latency codec support makes maintaining sound quality easier than ever.
You also get a handy Sennheiser app where you can adjust everything from your noise cancellation level to your EQ performance.
The app comes with access to frequent firmware updates from the Sennheiser team. Plus, you can tap into a few handy pre-set here for things like Podcasts and radio listening.
Sennheiser HD 450 review: Performance
While some headset fans might lament the lack of intelligent controls on the Sennheiser HD 450 headset, we find the physical buttons to be a breath of fresh air. Blindly skipping tracks is a common problem with touch and gesture control. Plus, nothing about the Sennheiser headset is difficult to use.
Ideal for people from all backgrounds, Sennheiser gives you the freedom to adjust your audio to suit you. There's a full EQ control system within the app, which is handy – although it does take some getting used to.
At the same time, the sound quality is pretty great straight out of the box. The mid-levels are sharp, and the higher levels are crisp.
Although there's no major bass boost option, you still get a tightly controlled experience that provides plenty of warmth and detail.
From an active noise cancelling perspective, we didn't find these headphones to be particularly impressive. There isn't a huge world of difference when you have the ANC switched on.
Fortunately, the noise cancellation is good enough to reduce and dampen the sounds of things like keyboards clacking and washing machines whirring.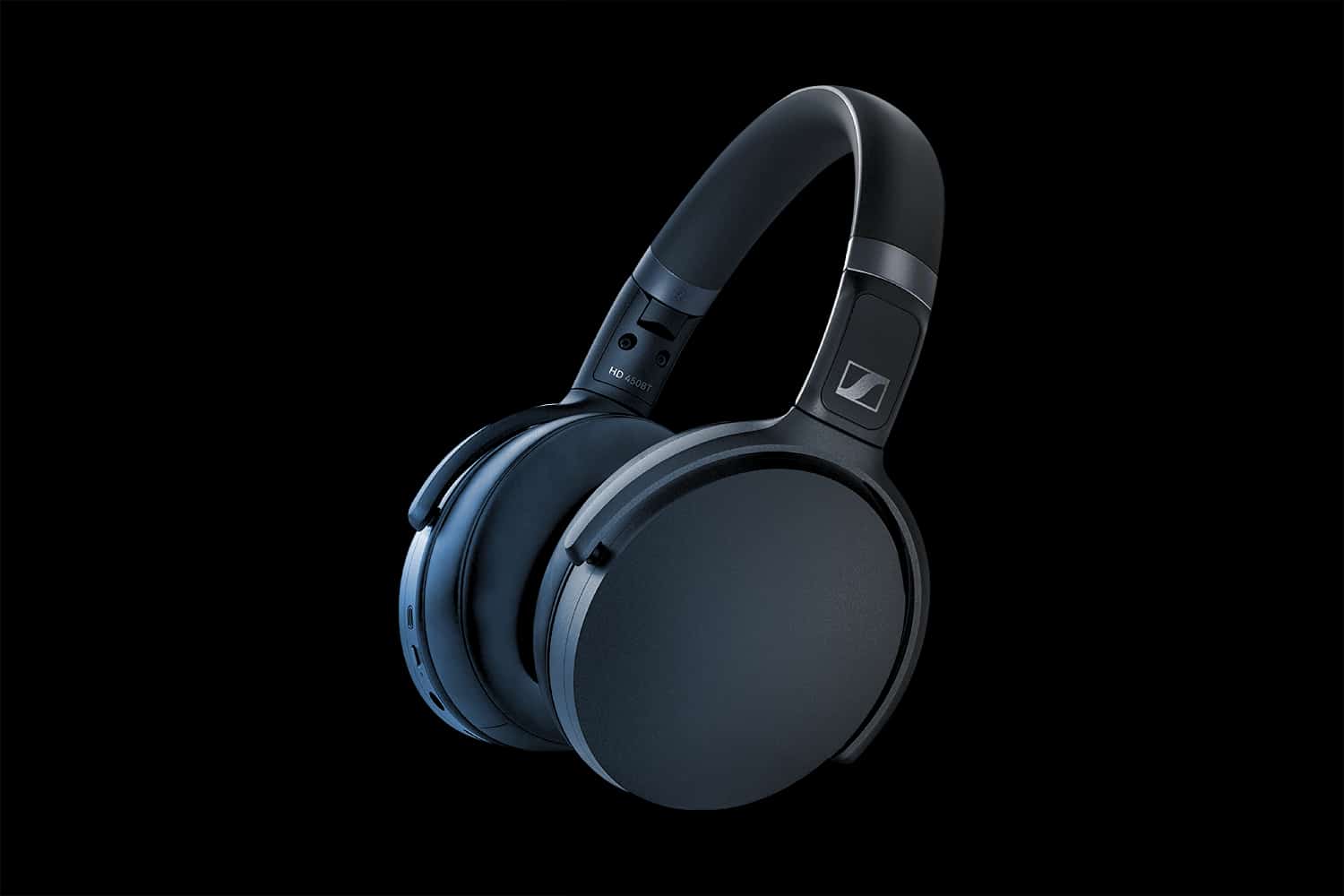 Sennheiser HD 450 review: Verdict
If you want a reliable set of headphones that combines ease of use with good sound quality, then the Sennheiser HD 450 headphones are a good choice. Great for high-performance battery life and easy functionality, it's difficult to find anything you can intensely dislike about this headset.

Although a few things are missing, like advanced noise cancellation and extra smart listening options – you get a great all-around experience for the price point.


Good
Basic noise cancellation
Bluetooth 5.0 technology
AptX and AAC low latency codecs
Fantastic 30-hour battery life
Quick charging performance
Virtual assistant control
Sennheiser app support
Carry case included
Convenient and easy to use
Bad
Not as premium in style as some alternatives
No touch or gesture controls
Not the best for bass