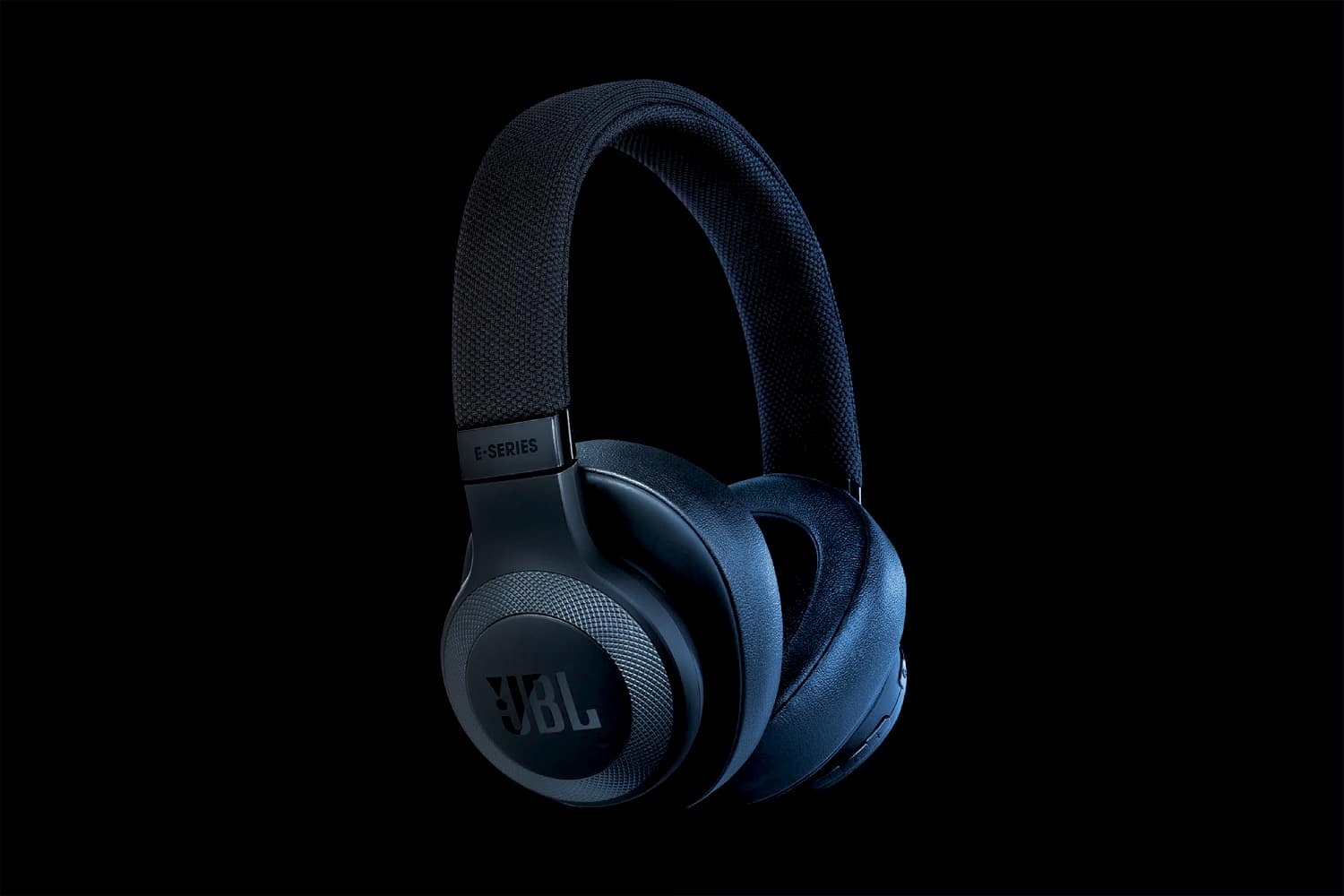 We always love an opportunity to test out some JBL tech here at Unwired for Sound. After all, the company has so much to offer, from full-sized party speakers that can bring the house down, to miniature portable products.
JBL even know their way around the headphone market, where they've been experimenting with the latest technology for a while now.
If you're looking for a reliable pair of headphones, JBL can offer everything from over-ear noise cancellation to smart-assistant activated workout earphones and true wireless earbuds.
Recently, JBL launched one of the more impressive products in its over-ear lineup as part of the "E" series. The JBL E65BTNC is a noise-canceling and Bluetooth ready headset, perfect for those who want to experiment with the next generation of audio.
Here's what you need to know about this fantastic product.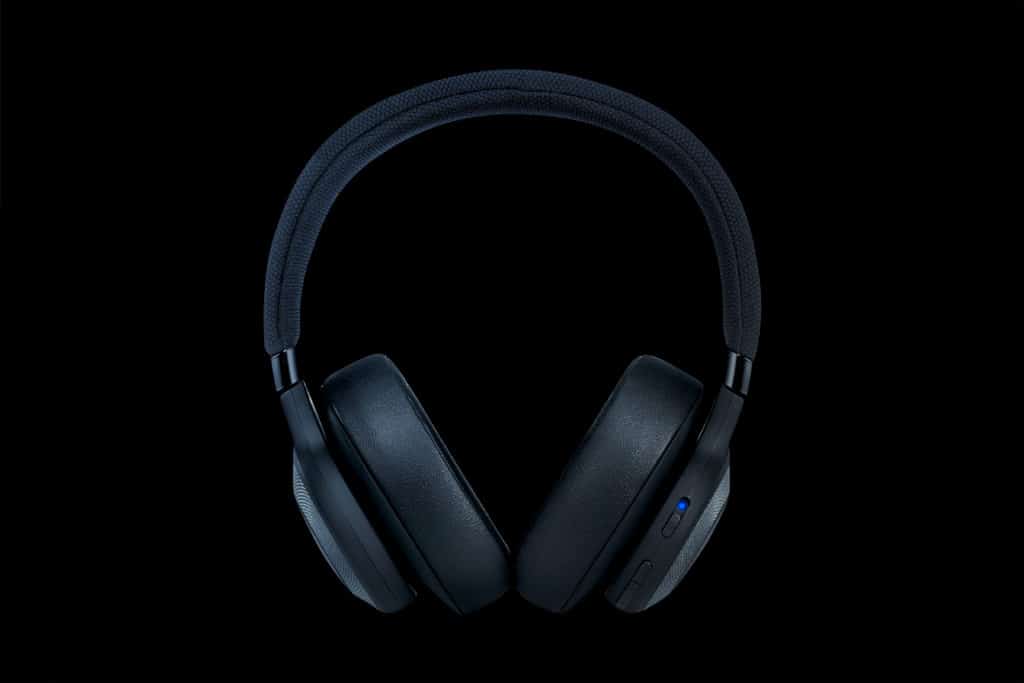 JBL E65BTNC review: Design and size
Let's start by exploring the design and comfort of the JBL E65BTNC headphones. Like most of the earphone equipment from the JBL team, the E65BTNC headphones aren't the most beautiful products we've ever seen – but they're not necessarily unattractive either.
For the sake of keeping costs low, and the headphones lightweight, the devices feature a lot of plastic, with little bits of metal where necessary – like in the hinges of the fold-down design. The headband comes with a soft cloth material, which adds to a premium finished aesthetic.
You can grab your JBL E65BTNC headphones in a variety of colors, including white, blue, and black – we checked out the black ones ourselves. Ultimately, these headphones are nicely sleek and stylish, with a strong focus on comfort for long-term wear.
Like most JBL over-ear headphones, this headset is a little easier to wear than tight-fitting in-ear and on-ear options. However, be wary if you have slightly larger ears, as the cups might not cover your ears entirely.
You may also find that the headband is a little tight for you – though it is adjustable. This provides extra security when you're walking around, but it could be tiring after a while.
JBL E65BTNC review: Features
The controls on the E65BTNC headphones are intuitive and impressive – you'll find them all situated on the right earcup, while the left cup is home to the micro USB port.
There are quite a few controls that you need to become familiar with here, and it might take a while to memorize everything, but you'll get there eventually.
The biggest benefit of the JBL E65BTNC headphones is that they come with noise cancellation built-in. That's a rare feature to find in a comfortable headset that costs less than $100 (depending on where you buy it).
However, the E65BTNC isn't just about noise cancellation. These headphones also come with a range of other benefits, like a built-in microphone with better-than-average sound quality.
You can understand every word recorded from this microphone, although the audio sounds a little distant in places. At the same time, you also get a decent battery life from the E65BTNC.
The power will last about 15 hours on a full charge when you have noise cancellation, and Bluetooth playback switched on. You also get up to 24 hours with just Bluetooth, or 30 hours with the tech turned off. For a price between $100 and $150, features include:
JBL signature sound quality
Bluetooth streaming
Active noise cancellation
24-30 hour battery life
2-hour charging for quick entertainment access
Comfortable ergonomic fit
Fold-down portable design
One button remote and fabric cable
Built-in microphone with good intelligibility
Google Now and Siri activation button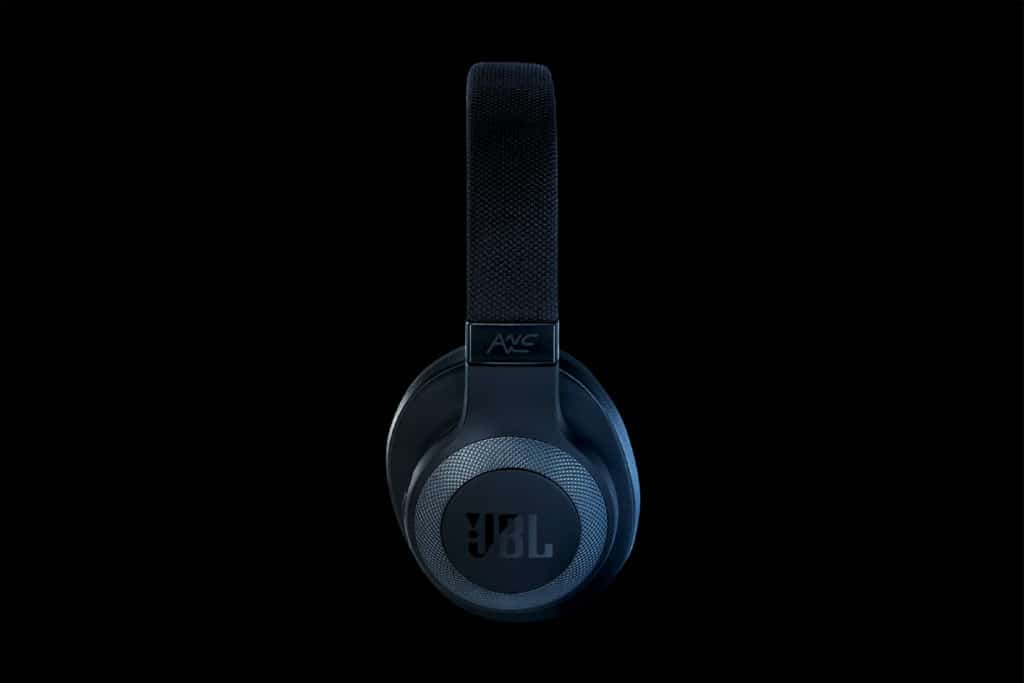 JBL E65BTNC review: Connectivity
These JBL Bluetooth headphones deliver a pretty decent connection. Although you don't get any super-advanced connectivity in the form of Bluetooth 5.0, you do get a strong 4.1 performance.
We didn't have any problem connecting the headphones to our smartphones. As soon as you switch pairing on, you'll be able to track down your headset in seconds.
One point worth noting is that having both ANC (Active Noise Cancelling) and Bluetooth turned on at the same time can tax the battery, bringing it down to around 15 hours in total. If you switch these features off, you can enjoy up to 30 hours of battery life.
The JBL E65BTNC also comes with the option to conjure Google Now or Siri at the touch of a button. You can control your music with the built-in microphone and avoid endless fiddling with your phone.
JBL E65BTNC review: Performance
From a performance perspective, the JBL E65BTNC gets the job done. As you may expect, if you've heard music from a JBL device before, the bass response on these headphones is compelling. You get an extra boost from JBL, but it's not enough to drown out the other frequencies in your music.
The mid-range for these JBL over-ear headphones is beautifully well-tuned, with lots of low mids to add to a warmer tone overall. The higher mids are perfect for accentuating the vocals as well.
Where these headphones shine is in the high-end, however. No matter what kind of music you're listening to, or at what volume, you can expect crisp and clear highs that drive home the power of what JBL can do.
Add all of that to the active noise cancellation feature, and you've got something truly special.
Sure, the noise cancellation isn't the best we've ever encountered, but at this price range, it's probably the best that you can get without compromising on sound quality.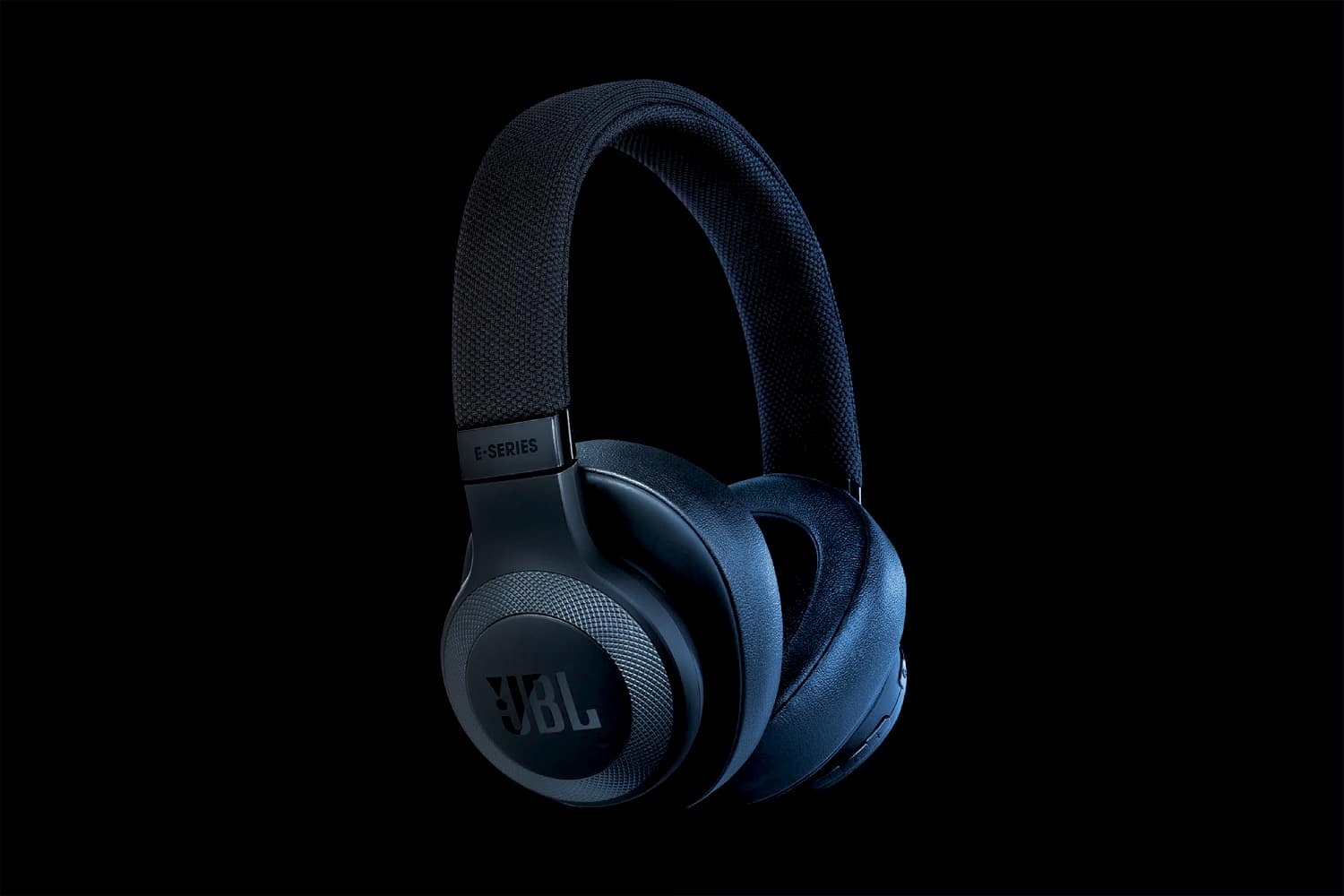 JBL E65BTNC review: Verdict
JBL has really delivered something amazing with the E65BTNC. These headphones stand out as some of the best options for those in search of an affordable pair of noise-canceling headphones that cost less than $200.

These powerful JBL wireless headphones are comfortable, well-designed, and brimming with fantastic sound.

Of course, there's plenty of competition out there, but we think you'll struggle to find anything as feature-rich and impressive as the JBL E65BTNC for the same price.
Good
Extremely affordable
Brilliant wireless range
Comfortable and lightweight design
Attractive finish
Easy to use with on-ear controls
Active noise cancellation
Fantastic sound quality
Quick charging function
Lots of battery life
Smart assistant access included
Good quality microphone
Bad
No advanced Bluetooth codec
No app for EQ adjustments
Not the best noise cancellation we've ever heard