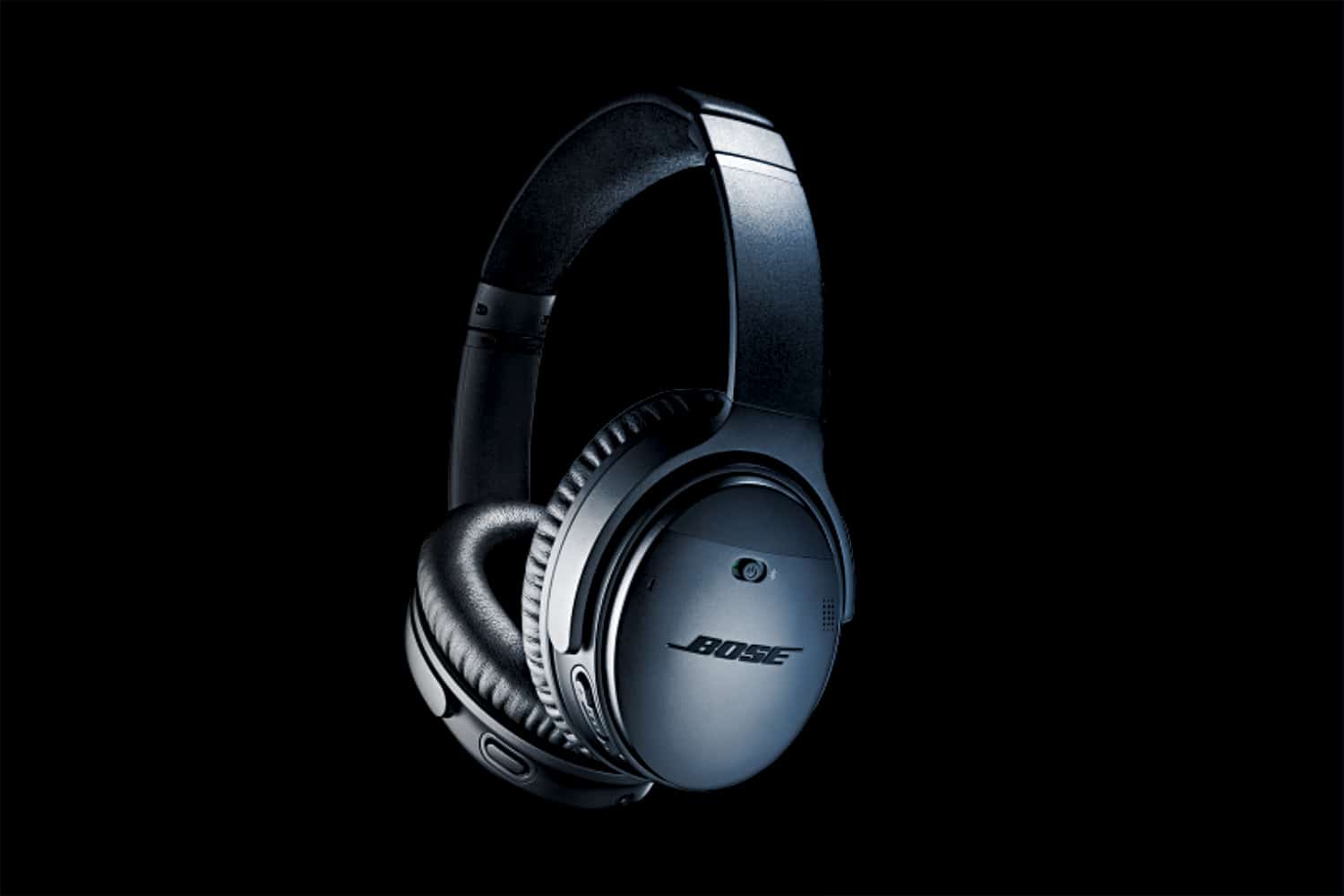 Bose is one of the market leaders in audio technology for a reason. Known around the world for exceptional speakers, incredible headphones, and more, Bose demonstrates what the latest technology can do.
One of the things that Bose does better than most is noise cancellation. The Quietcomfort series of over-ear headphones promise users a lightweight and durable listening experience, enhanced by active noise cancellation.
Worldwide, the Bose Quietcomfort 35 headphones earn respect and attention of countless audiophiles, music lovers, and professionals in need of a good work headset.
Now, the Bose team are following up on their previous success with a second-generation version.
The Bose Quietcomfort 35 wireless headphones II are a cosy set of over-ear headphones providing wireless operation, Bluetooth connectivity, and active noise protection. You also get the added bonus of Google smart assistant.
Let's take a closer look.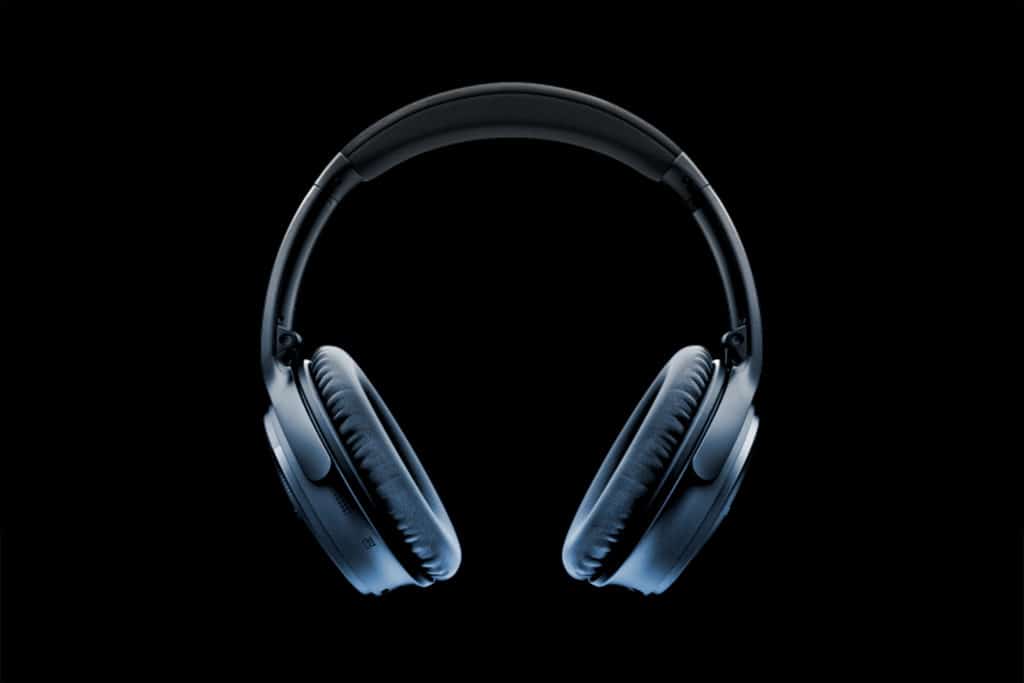 Bose Quietcomfort 35 II review: Design and size
The first thing you'll notice about the Bose Quietcomfort 35 wireless headphones II version, is that they look exactly the same as the previous model. Available in a selection of three colors, these over-ear headphones are sleek and simple.
There's nothing particularly special to blow you away here, like lights or touch and gesture control. The only major difference between the first Bose Quietcomfort 35 headset and this one, is the presence of an Alexa or Google Assistant button on the left ear-cup.
From an aesthetic perspective, these Bose wireless headphones aren't going to amaze anyone. They're pretty generic and straightforward. However, we think they'd look reasonably good in most office environments. The pads on these earphones are a different story, however.
The extra-comfortable cushioning around your ears will make you forget you're wearing anything after a while. What's more, the excellent fit of the headphones means they block out a ton of noise – even when the noise cancellation feature isn't on.
Controls on the headphones are effective and simple, with a pairing and power slider on the right ear-cup, as well as volume down/up buttons and playback.
One particularly impressive feature of the Quietcomfort headphones today, is they have their own "customize" option on the Bose website.
Bose Quietcomfort 35 II review: Features
Bose has knocked it out of the park with the Quietcomfort 35 wireless headphones II. Aside from excellent lightweight comfort, you also get a host of features to transform your daily listening experience.
Probably the most impressive feature is the three levels of world-class noise cancellation. You can adjust how much you want to block out the outside world with the Bose app. There's also access to Alexa smart assistant or Google assistant for extra help.
Although Bose doesn't have features like NFC for quick connections, finding a Bluetooth link takes a matter of seconds. Additionally, we loved the fact that switching on noise cancellation was as easy as flicking a switch.
Even the smartphone app that comes included with this headset is brilliant. You can control everything from music sharing to software updates in the same all-in-one environment.
For a price of around $280 (or more if you want a customized version), features include:
3 levels of world-class noise canceling
Dual microphone system
Balanced audio performance
Hassle-free pairing for Bluetooth
Access to a Bose smart app
Alexa or Google Assistant built-in
Cable connection available
Durable and lightweight design
If anything goes wrong with your Bose Quietcomfort 35 kit, you can also find the extra features you need on the Bose website. For instance, you can grab a spare USB cable or ear cushion kit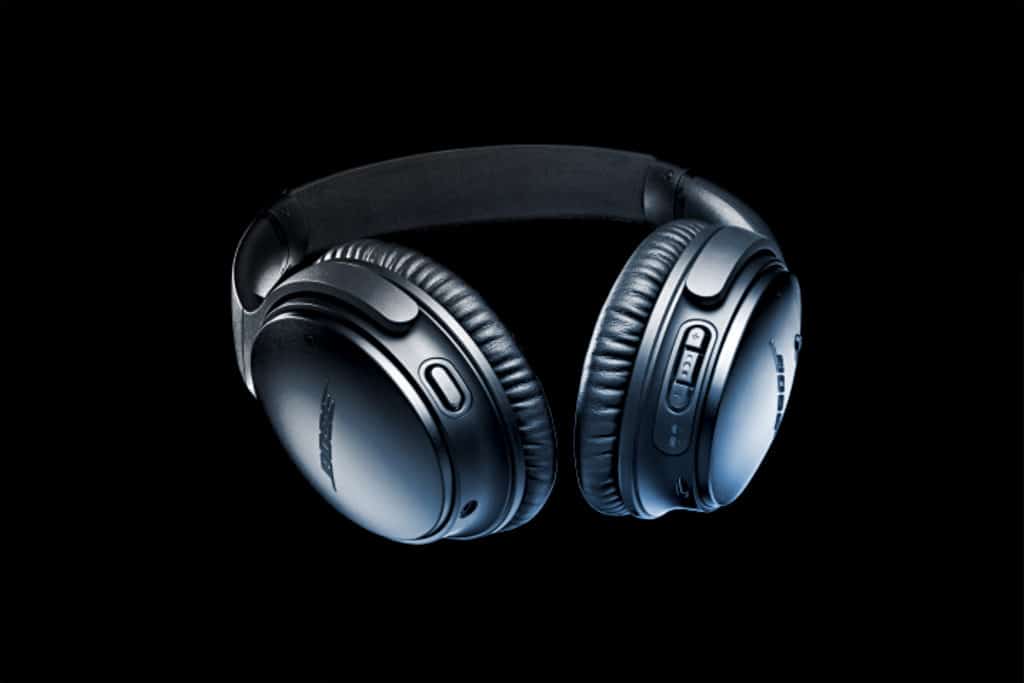 Bose Quietcomfort 35 II review: Connectivity
Bluetooth connectivity with the Bose Quietcomfort 35 headset is simple and straightforward. You'll be able to link to your smartphone or computer in no time – particularly if you already have the Bose app set up.
While some Bose wireless headphones don't rely too heavily on app functionality, that's not the case with this headset.
You're going to need to download Connect+ so you can finish pairing your headphones to your devices. The good news is that the process is very straightforward, and you even get a voice to guide you through it.
There's also support for the action button setup, where you can choose your preferred smart assistant.
Once you're ready to start exploring the incredible sound of your new Bose headphones, the Bose app will help you with that too. You can adjust the sound of your smart assistant's voice, and mess around with the different levels of noise cancellation.
If you had a pair of the original Bose Quietcomfort 35 headphones, then the connectivity will feel similar. It's just as reliable and swift.
Bose Quietcomfort 35 II review: Performance
Bose certainly shows its skills with noise cancellation in the Bose Quietcomfort 35 II headphones. This headset has some of the most fantastic noise cancelling functionality in the industry – making it an excellent choice if you're trying to get away from the noise of the world around you.
The ANC functionality does create a little audio pressure – but you probably won't notice this unless you're sensitive to ambient features.
What's more, the noise cancellation also supports a better quality of music and audio. In terms of sound, the Bose QC35 delivers on virtually every level.
You get a neutral sound with a decent amount of bass, and a great mid-level. However, there aren't any particularly sharp points that help you to distinguish the different notes in your favorite songs.
Though these headphones are good – they're not class-leading.
From a sound quality perspective, we'd probably recommend these headphones for people who want a little help concentrating at work, but don't need audiophile-quality performance.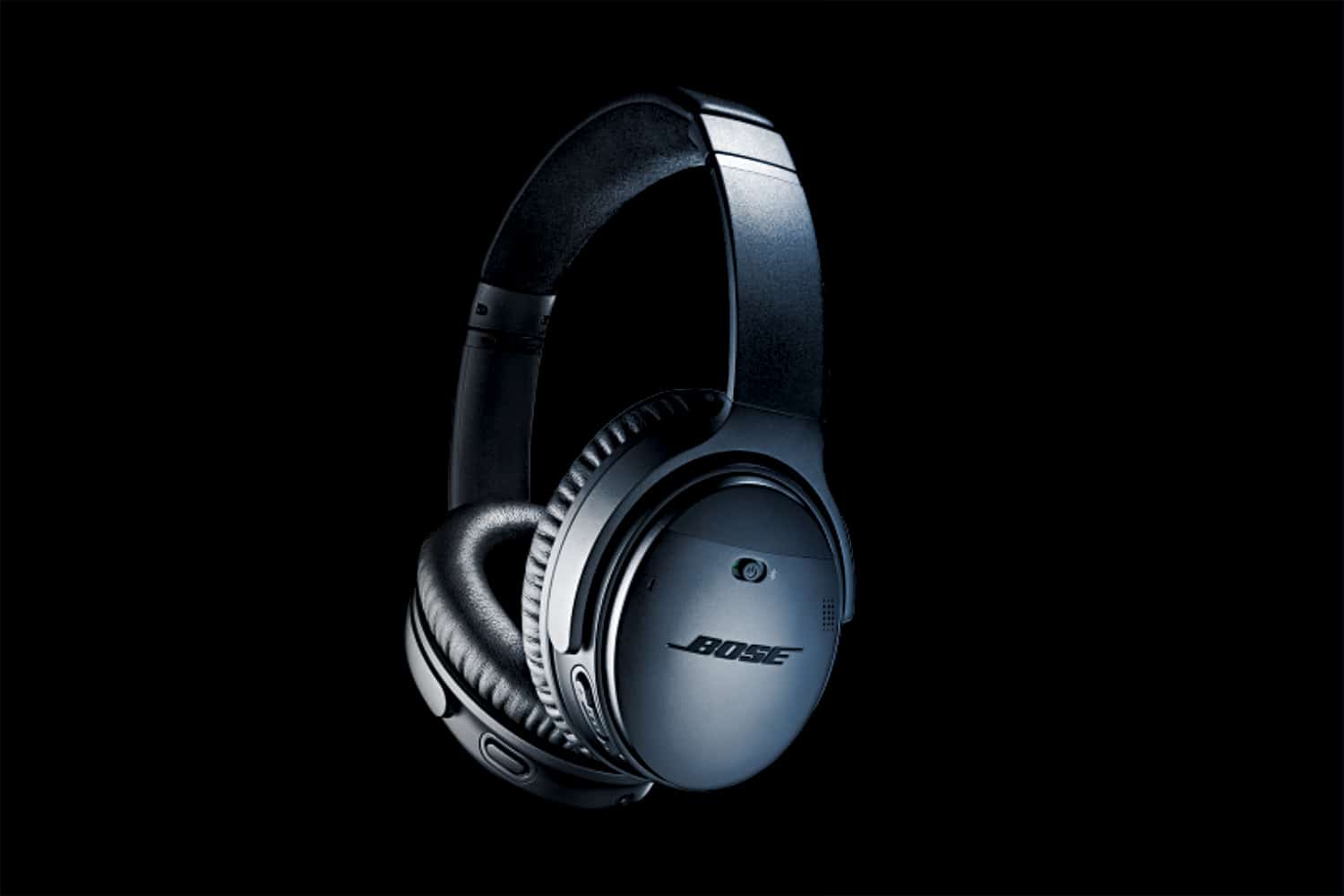 Bose Quietcomfort 35 II review: Verdict
In a word, the Bose Quietcomfort 35 wireless headphones II is phenomenal. Although they leave something to be desired with the audio quality, you still get a stunning experience with any kind of music or podcast you might listen to.

The noise cancellation is second-to-none with these headphones, and you get the benefit of Alexa or Google Assistant to help you manage your music. What's more, we appreciated the fact that these headphones are comfortable enough to wear all day.


Good
Class-leading noise cancellation
Incredible comfort
Easy to use application
Great Bluetooth connectivity
Smart assistant built-in
Range of color and design options
Good audio performance
Easy to use functionality
Bad
Not the most outstanding sound
Expensive