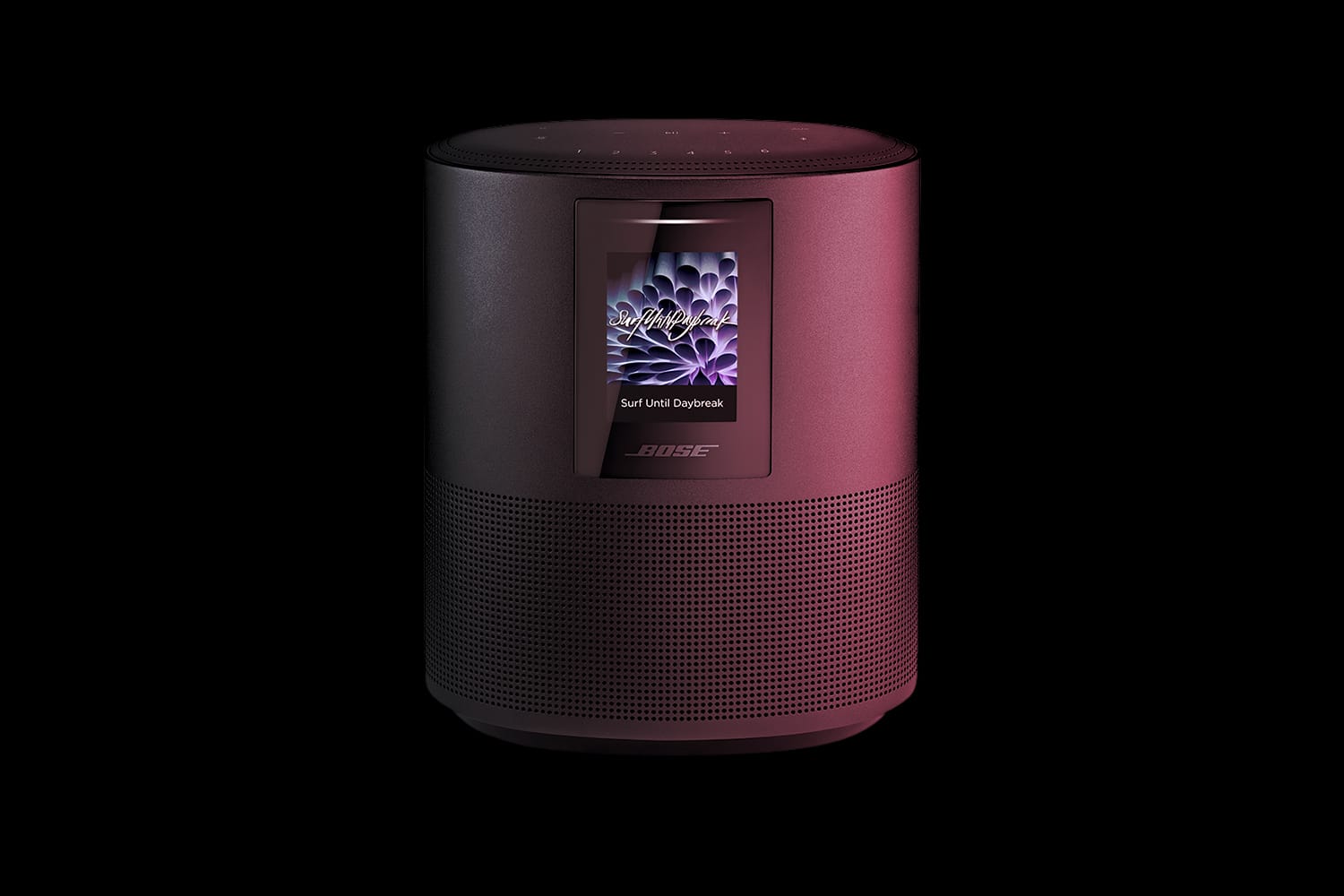 Looking for a smart speaker solution that delivers incredible sound?
You've come to the right place.
Bose is one of the market leaders in the audio equipment market today, offering a wide selection of noise-canceling headphones and speaker systems.
Over the years, the company has earned quite a reputation for its selection of high-performance and durable portable speakers, like the Soundlink Revolve. However, there are also speakers in the Bose portfolio for self-defined homebodies too.
For instance, the Bose Home Speaker 500 offers a brilliant experience for anyone who wants to combine the fun and functionality of a smart speaker device, with an unbeatable quality of sound.
If your Amazon Echo dot just isn't cutting it for you anymore, or you're just a big fan of the Bose products, read on to learn more about the Bose Home speaker 500.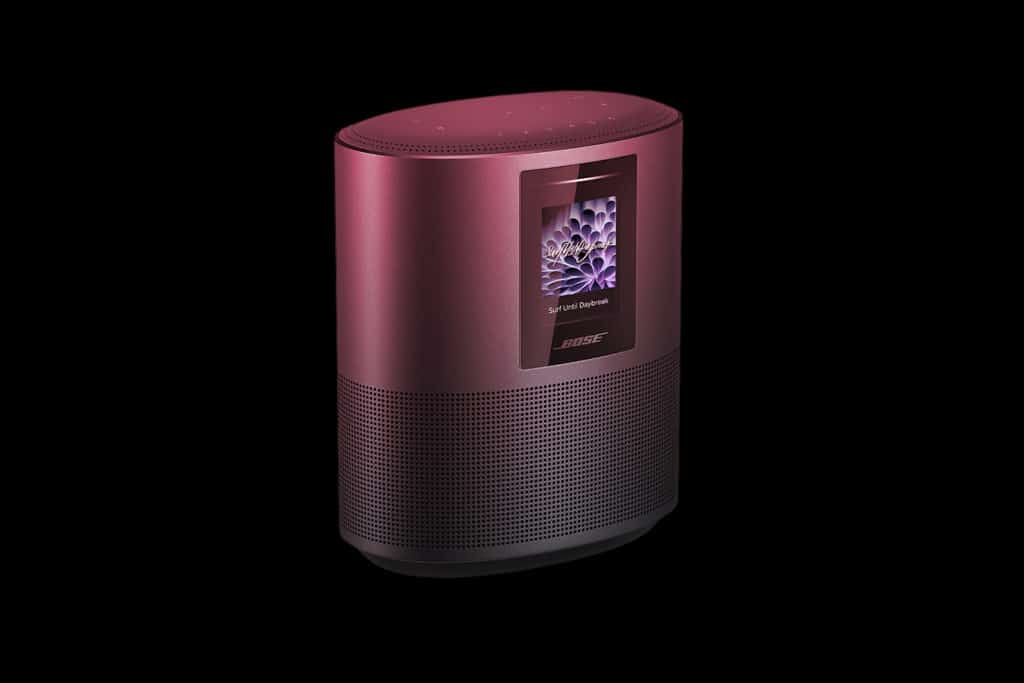 Bose Home Speaker 500 review: Design and size
The Bose Home Speaker 500 is one of the products from Bose's "home" collection. It shares a remarkably similar appearance to the Bose 300, although it's a little chunkier.
We like the sleek style of this smart speaker, and its wrap-around speaker grille that helps to support 360-degree sound distribution.
Like the 300, the Bose Home Speaker 500 is only available in two colours: black or silver. We generally prefer the black version, but you might want the silver if you're sticking with a more "chrome" aesthetic.
One thing that really makes this device stand out from other options in the Home collection, is the fact that it comes with a small LCD screen.
The full-colour screen will display your album artwork as you listen to your music. Additionally, if you're using the device in low light conditions, you can dim the light of the screen too.
There's also the option to use your device to display the time, which makes it a handy accessory to have in virtually any room of the house.
Although the Home Speaker 500 from Bose is intended for voice control more than anything else, there are some buttons for basic functionality included on the device.
You also get six preset buttons that you can use to play your favourite playlist, album, or radio station.
The Bose app allows you to store your presets one at a time, however you may eventually be able to do this using your voice instead.
Bose Home Speaker 500 specs:
Size: 10.9 x 16.9 x 20.3 cm
Weight: 2.1 Kg
App included
Wi-Fi or Bluetooth streaming
6 preset buttons included
Smart assistant connectivity
Multi-room connectivity
360-degree sound
Bose Home Speaker 500 review: Features
Like the other items in the Home range, this Bose smart speaker doesn't include many of the extra durability features that you might expect from an item like the Soundlink Mini, for instance.
This isn't a portable device, and it has no built-in battery. Even though it's small enough to take with you on the move, you'll be better off keeping your Bose speaker indoors.
The good news is that though this item isn't portable, it has everything you need to transform your home with powerful sound.
There are two custom drivers pointing in opposite directions within the device to help create a wider soundstage with 360-degree effects.
Additionally, even when the music is playing loudly, you can still rely on Alexa to hear what you have to say.
Alexa is the main smart speaker assistant prioritized by the Bose Home Speaker 500, although the company is updating its range to include access to other assistants too.
As with the 300 version of this product, one of the most exciting features has to be the app, which allows you to set your station presets, adjust your EQ, and so much more.
For around $300, features include:
Full 360-degree sound
Alexa compatibility
Wi-Fi connection for access to the web
Advanced microphone connection
Compact and durable design
Fantastic app functionality
Screen included with time and album display
Syncing for other Bose devices supported
There's not a great deal of difference features-wise between the Bose Home Speaker 500 and the 300 version. For the most part, you're paying the extra £100 for the screen alone.
On the plus side, though, you do get an immensely powerful device that can connect to the rest of your Bose experience.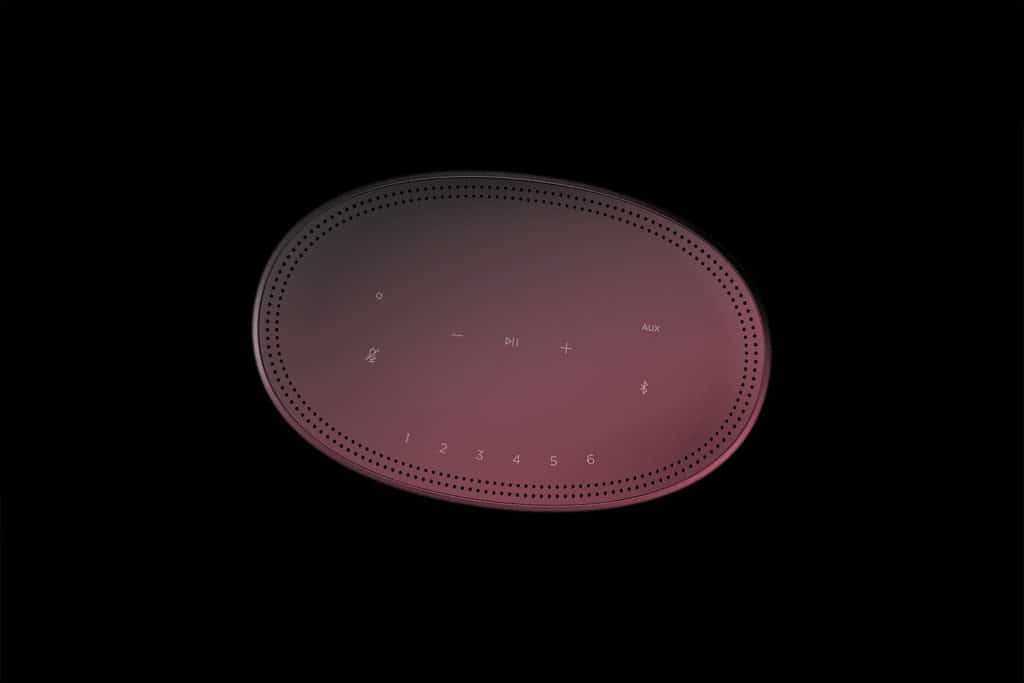 Bose Home Speaker 500 review: Connectivity
Similar to the Bose Home Speaker 300, the 500 provides two options for connectivity. First, you have the option to stream from your device or phone using your Bluetooth connectivity.
You can connect pretty easily here, with a single Bluetooth button on your device that helps you to pick up phones instantly.
The alternative option is to use the Wi-Fi network.
It's worth noting that the Wi-Fi functionality is a little harder to link to on the Bose smart speaker than the Bluetooth link.
However, once you get your Wi-Fi to recognize your speaker, you can easily connect to a number of popular streaming services, including TuneIn, Deezer, and Spotify.
Additionally, we appreciated the fact that the Bose Home Speaker 500 maintains the ability to connect with the other products in the Bose lineup. This means that you can link all of your products together and create a complete sound stage.
There's even functionality within the Bose app that allows you to link your devices into groups that automatically work together.
Combine all that functionality with the fact that you can use a smart speaker instead of the device buttons whenever you choose, and the Bose is a connectivity beast.
Bose Home Speaker 500 review: Performance
The Bose Home Speaker 500 is an easy-to-use product that's excellent for anyone who wants to take their smart speaker experience to the next level. Setting up your new device is a breeze, which means less time spent studying your instruction manual.
What's more, because the free app and smart speaker accessibility makes the speaker so easy to control, you can manage your music in seconds.
When it comes to audio performance, the Bose Home Speaker 500 sounds fantastic.
That has a lot to do with the fact that the product comes with two custom drivers that give you complete 360-degree sound.
Additionally, you can always adjust aspects of your EQ by using the Bose app, so you don't have to settle for just "nearly" perfect.
One thing that the Home Speaker 500 does better than its smaller counterpart is dealing with deeper bass. While the smaller product can struggle a bit with lower frequencies at high volume, you don't get anything like that with the 500.
Guitars and percussion comes along very well, and the speaker has a very warm sound, which is going to appeal to a lot of tastes.
With lower bass sounds that never blend into the trebles and mids, you might rediscover some of your favourite tunes with this speaker.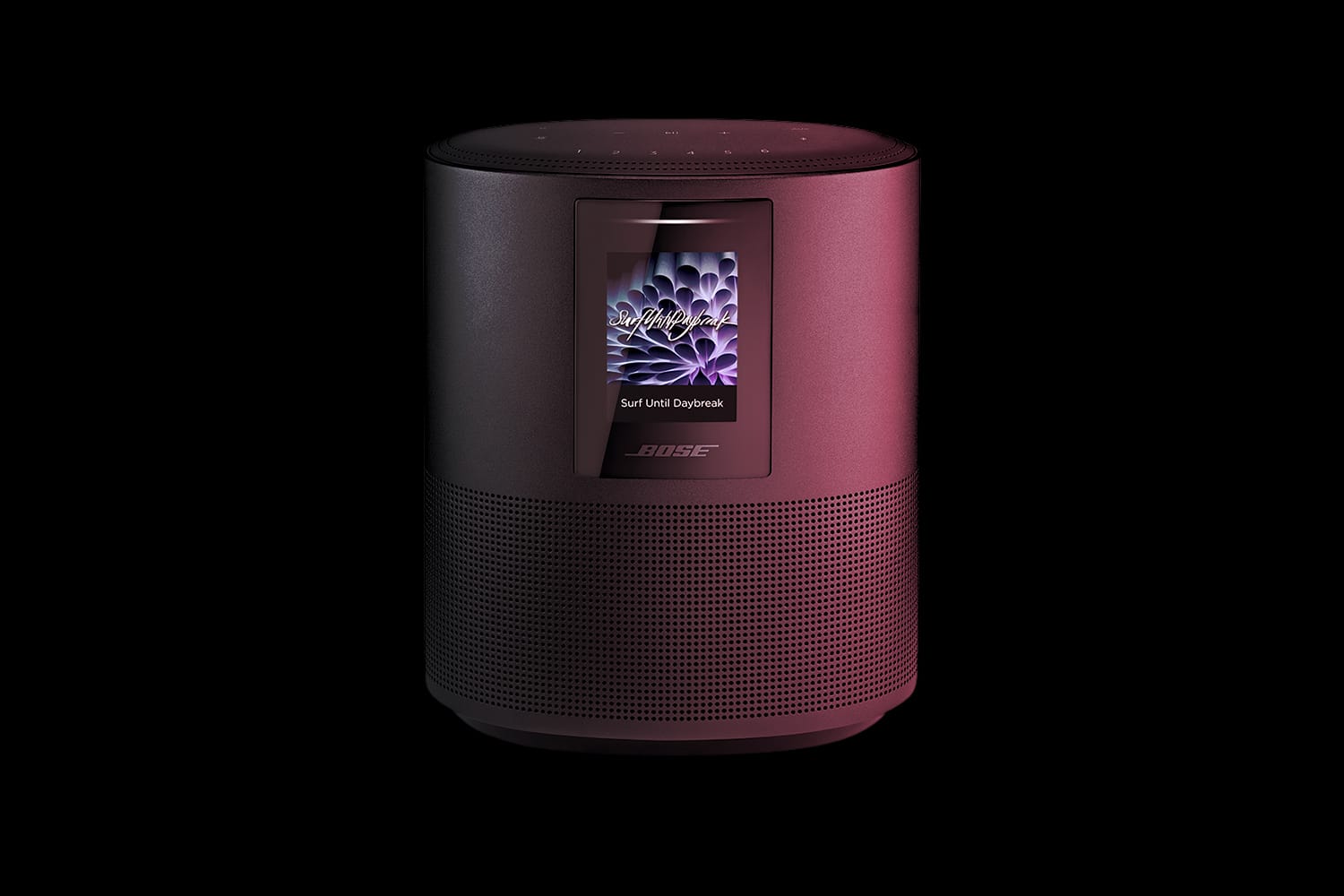 Bose Home Speaker 500 review: Verdict
The Bose Home Speaker 500 definitely isn't the cheapest smart speaker on the market – but it is one of the most impressive. This product comes with excellent design quality, fantastic usability, and amazing features that are sure to transform your home audio.

Just keep in mind that you are going to dole out quite a bit of cash for this item, and you can find smart speakers with similar functionality for less.
Good
Attractive design
Amazing audio quality
Good volume
Smart speaker assistants built-in
Bluetooth or Wi-Fi connectivity
Effective easy-to-use app
Excellent sound control
Sensitive microphones
Bad
Quite expensive
A bit fiddly for Wi-Fi setup