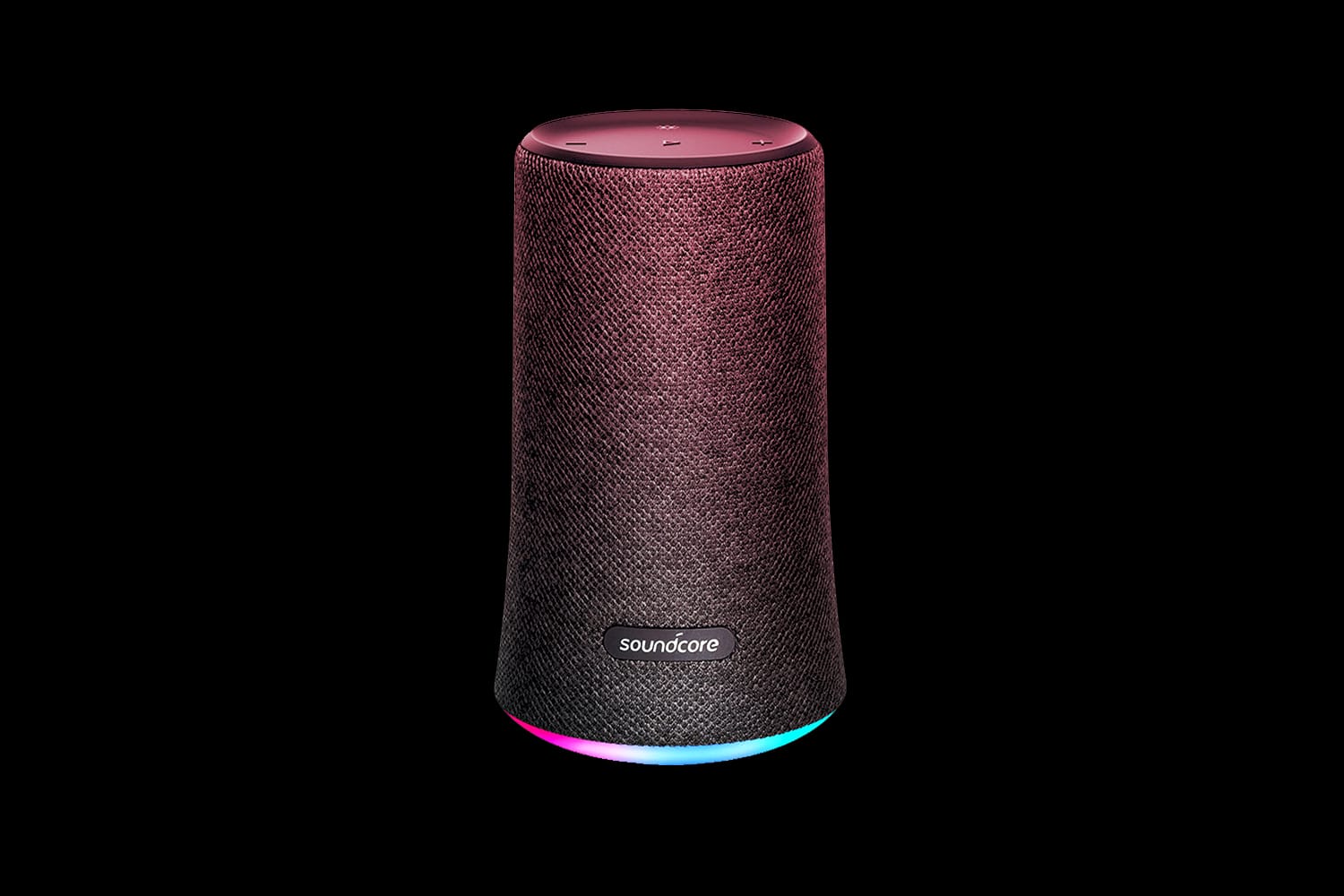 Many of us have heard of Anker.
It's that fantastic portable battery company committed to helping you keep your device juiced up when you're on the move.
However, as the demand for Bluetooth speakers has continued to grow, more businesses, including Anker, are getting involved.
The "Soundcore" sub-brand, is Anker's foray into the world of Bluetooth sound. So far, the products that we've reviewed from this line-up have been pretty impressive, at the price point.
Anker seems to specialise in offering a solid combination of performance and durability for a reasonable budget.
The Anker Soundcore Flare is another example of a decent product from this brand. This portable waterproof speaker is wireless, rechargeable, and brimming with useful features.
Let's take a closer look.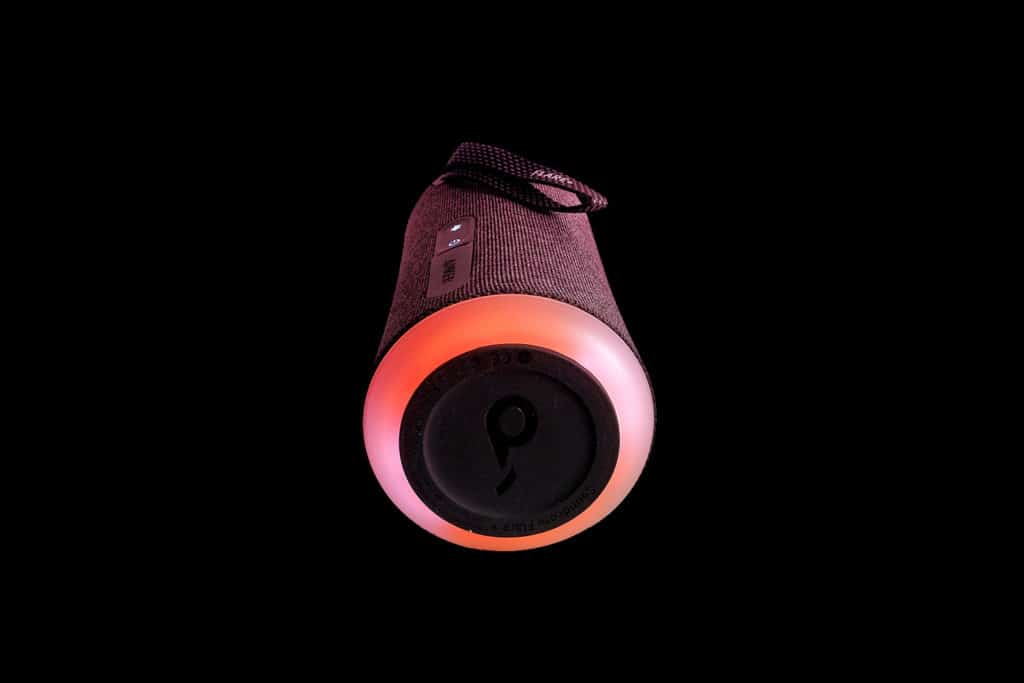 Anker Soundcore Flare review: Design and size
The Anker Soundcore Flare is a portable speaker that's fully submergible in water. If you accidentally kick it into the pool at your next summer party, you don't have to worry about electric shocks, or buying a new speaker.
Design-wise, the Anker Soundcore Flare lives up to its name.
The product is mostly cylindrical in shape with a slight bell-bottom flare on the button, complete with a ring of LEDs. The LEDs at the base of this Anker Soundcore allow you to set up your own mini light shows while you listen to your favourite tunes.
Size wise, the Anker Flare is a little bigger than some of the other portable speakers we've seen. However, it's still compact enough that it should fit easily into a backpack.
Additionally, because this device is IPX7 rated, you don't have to worry about a torrential downpour wrecking your tech.
The majority of the speaker is coated in a soft fabric, which helps to defend the internals from dust and other problematic debris. At the top of the speaker, there's access to buttons for the RGB LEDs, a bass boost, and music playback.
As with most products from the Anker Soundcore brand, this item also comes with a USB charging facility.
Anker Soundcore Flare speaker specs:
Size: 15.2 x 9.1 x 9.1 cm
Weight: 531 grams
Multiple lighting and illumination modes
360-degree sound
Twin rare-earth drivers
USB connectivity
IPX7 waterproof
Stereo audio pairing
High-performance Bluetooth connection
There's a slightly smaller version of this product available from Anker, too, if you're looking for something extra portable. The Anker Soundcore Flare Mini provides much of the same capabilities in a smaller package.
Anker Soundcore Flare review: Features
With so many high-level smart speakers on the market today, the Anker Soundcore Flare can look a little basic at first glance. It's not going to deliver anything super intelligent, and the light show is pretty basic, although you can switch between different modes.
However, if you're looking for a lightweight Bluetooth speaker with a bunch of extras, this could be the product for you.
The halo of LEDs on the bottom of the product pulse and perform in time with your music. Additionally, this is a device that comes with universal compatibility. That means that it works with any Bluetooth device, including your TV or PC.
As mentioned above, the IPX7 waterproof rating gives you the peace of mind you need to take your speaker on the move. What's more, you can use this speaker to take calls too. The microphone is surprisingly clear for such an inexpensive speaker.
There is some smart assistant functionality built into this device, as you can access Siri through your iPhone using the speaker or implement Alexa. However, there is a little delay.
Still, for around $62, the Flare offers features like:
Instant bass boost
360-degree sound
Sound and light performance
Automatic pairing mode for other Soundcore products
Universal compatibility
Full waterproofing
Customizable EQ with the Soundcore app
Portable design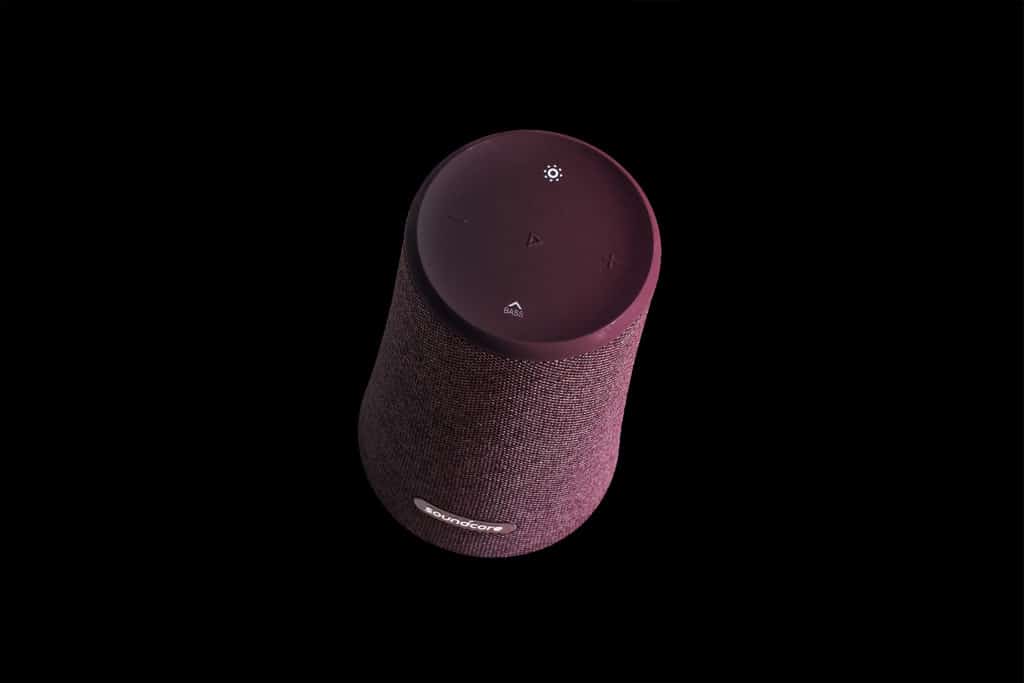 Anker Soundcore Flare review: Connectivity
While Anker's soundcore products usually don't come with the latest in Bluetooth technology, they're still pretty good when it comes to connectivity. You can link your phone (or any other device) to the Flare from up to 66 feet away.
On top of that, the built-in microphone means that managing your music is as simple as possible. Hands-free calling is a breeze, and you can control your music through Alexa too. If you don't have access to Bluetooth for any reason, then there's an aux-in port for extra accessibility.
At the same time, the Anker Soundcore Flare comes with a USB connection so you can charge your phone too.
One of the most compelling things about the Soundcore Flare from a connectivity perspective is that it comes with its own smartphone app. You can play with the tone of your music using a range of pre-sets, including one that's designed specifically for voice.
Another huge bonus is the Anker Soundstage feature. This functionality means that if the Soundcore flare detects another device in the same vicinity, the two products will pair up. If you're looking for quick and easy access to stereo sound, the Flare has you covered.
Anker Soundcore Flare review: Performance
So, what does the Flare sound like?
Well, as we mentioned above, you do have some control over the quality of your sound, thanks to the Soundcore Flare app. This ensures that you can adjust the balance of your music if it ever sounds a little flat. Additionally, the Bass up feature helps to add more depth to your audio.
For its size, the Soundcore Flare can offer an admirable amount of bass, and a lot of volume. If you link the Flare to other Soundcore products, then there's nothing to stop you from creating a substantial audio stage, big enough to rock the entire house.
The biggest downside is that the high notes are a little harsh and distorted at high volumes.
On the plus side, you get a system that's incredibly easy to use, particularly with access to the EQ app and smart assistant technology. On top of that, the battery life is very good for such a small device.
Just keep in mind that the more you use both the volume and the light features on the Soundcore Flare, the quicker your battery will run out.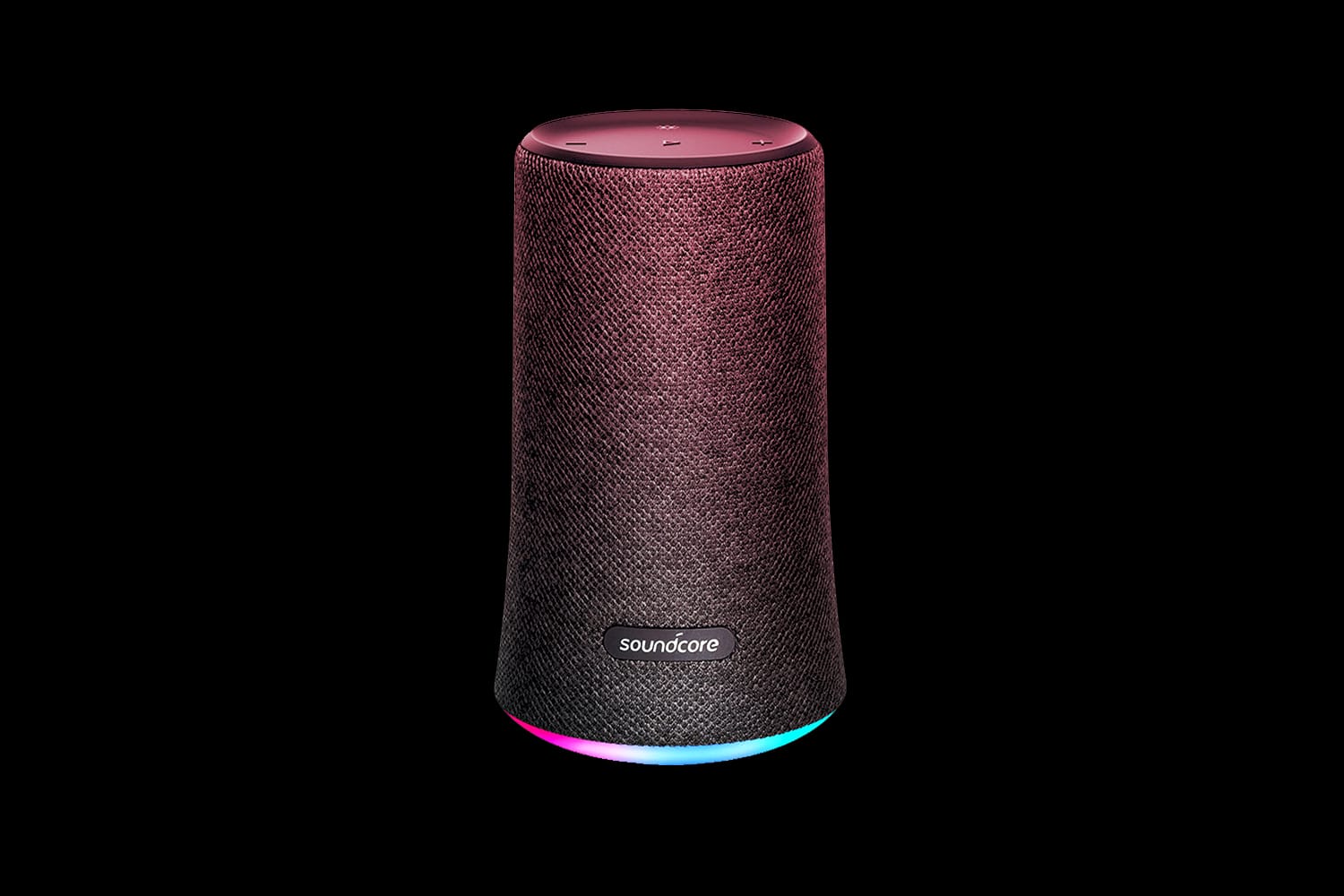 Anker Soundcore Flare review: Verdict
The Anker Soundcore Flare definitely lives up to its name.

This is a stylish little speaker with some excellent functionality built-in. When you consider how cost-effective it is to buy the full-sized Flare, it's even easier to recognise the value in this product.

If you're looking for a portable speaker with some novel capabilities and good performance, this could be the option for you. It's not necessarily the highest quality speaker that we've ever heard, but it definitely holds its own.
Good
Fun light-show capabilities
Bass up technology included
Excellent 360-surround sound
Stereo pairing included
Easy Bluetooth connectivity
Very simple to use
Completely waterproof with IPX7 protection
Great app included
Alexa compatible
Bad
Bass boost is mild
Some distortion at high volumes