Compared to some other market-leading companies, like Bose for example, AKG isn't the best-known brand in the audio world.
Designed as a sub-brand for Samsung, the company delivers a variety of high-performance technology, ranging from headphones to microphones.
Many audiophiles and music enthusiasts like the style that AKG Y500 have to offer. The company seems to excel in making devices that are comfortable and lightweight to wear.
At the same time, they are often quite good at providing great technology for a lower price-tag.
However, some of the products in the AKG portfolio deliver better outcomes than others.
Today, we're going to be exploring the features and functionality of one of the leading on-ear headphone options from AKG.
The AKG Y500 wireless headphones are a cosy set of on-ear headphones that promise a variety of crucial capabilities – like noise cancelling.
So, how well does this headset hold up?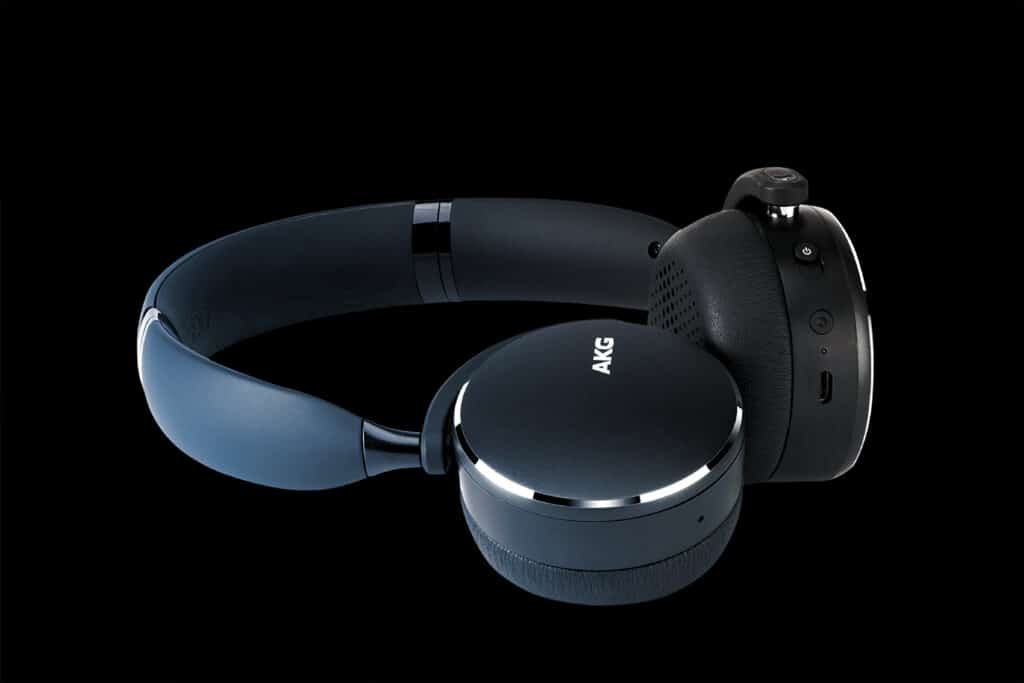 AKG Y500 review: Design and size
With a tiny weight footprint of only 230g, the AKG Y500 headphones sit on your head without making any major imprint. The cushioned headband is lightweight and cosy, with the ear cushions providing plenty of space for your ears.
The build quality of these AKG wireless headphones is decent. Although there are a few plastic elements in places, nothing feels particularly cheap or fragile.
The earcups are also extremely flexible, they fold inwards, and rotate by up to 90 degrees too so that you can store them without much trouble.
The on-ear design does have a few limitations here, unfortunately. For some people, it won't feel good to have these headphones pressing against their ears for extended periods.
Additionally, although active noise-cancellation is built-in, the performance isn't as great as it would be with an over-ear version.
On the plus side, the AKG Y500 headset looks fairly good. You can buy these headphones in a variety of colors, and they all look sleek, stylish, and minimalist. Just don't expect to take your headphones with you to the gym.
They move around quite a lot when in motion.
AKG Y500 review: Features
Although the AKG Y500 headphones might look basic, they have a few advanced capabilities built-in. For instance, if your headphones ever come off your head, either on purpose or otherwise, the system will automatically pause your music.
There's also plenty of control options to manage your music on the go. The power switch has its own LED light so you can see when your headphones are switched on and paired to your device. There's also a little beep when you get the pairing set up.
Customers will also find a button for the ambient aware feature offered by AKG. This functionality turns off some of the noise cancellation features in the tech so you can be more aware of what's going on around you.
This works pretty effectively, with subdued music and outside noise seeping in easily.
On the alternate earcup to your ambient button, you'll find a button for pausing and playing music. Double-tapping this will summon the voice assistant from your smartphone.
That's a nice extra feature to have in today's convenience-first landscape.
For a price of around $70, the AKG Y500 headphones come with features like:
Automatic pause and play sensing
Long-lasting 33 hour battery
5-minute recharge function
Multi-point connectivity for 2 or more devices
Reliable headphone controls
Bluetooth connectivity
Smart assistant access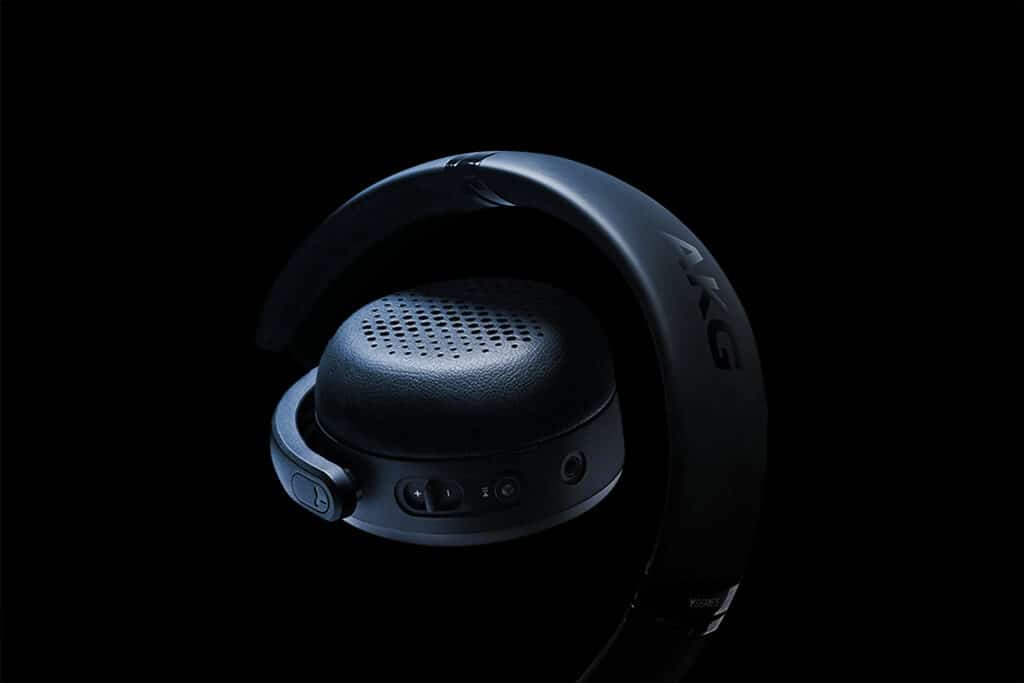 AKG Y500 review: Connectivity
Virtually every aspect of the AKG Y500 headset feels durable, intuitive, and innovative. The Bluetooth button will easily find and pair with your device in a matter of seconds. The same is true when you're setting up voice assistant access.
Unfortunately, we were surprised to find that there's no advanced codec support here. You don't get any ACC or AptX Bluetooth to explore. That means that there's nothing to stop you from suffering with any latency between connections.
One plus side is that there's multipoint connectivity available. This means you can pair your headphones with up to two sources at a time. It's an ideal option if you want to connect to both your computer and your smartphone at the same time.
Whether this multi-connection feature is enough to outweigh basic Bluetooth is debatable, though.
AKG Y500 review: Performance
So, how does the AKG Y500 headset sound? Well, the performance is decent enough. It's clear that AKG aren't trying to take advantage of any major bass boosts to attract a younger audience. The sound is quite natural and detailed; everything is well-composed and clear.
That's not to say that you don't get any depth with these headphones, however. The sound is relatively consistent throughout all levels, from the lower frequencies, to the highest. However, you may get a little distortion on some of your more bassy songs.
While the AKG Y500 wireless headphones have a lot to offer in terms of audio refinement, we couldn't help but feel like something was missing.
Perhaps having the opportunity to experiment with EQ settings in an app would have made us happier. There's just no magic oomph here that makes your headphones stand out.
In terms of noise cancellation, your ability to block out sound is quite good in most cases, although you won't feel like you're in a brand-new world.
Like all AKG headsets, the Y500 has a lot to offer people in the right circumstances. It's designed for comfort – offers the pretty decent sound quality, and even lets you control your music with a smart assistant. Plus, you get the extra benefit of a headset that looks reasonably good too.

Unfortunately, there are a lot of downsides to these headphones too. Problems like lack of EQ control and no advanced Bluetooth connection make the headset less impressive.


Good
Good sound quality
Decent comfort throughout
High-quality materials
Attractive design
Good controls
Voice assistant included
Decent noise canceling
Bad
No EQ control
Basic Bluetooth
No advanced codecs