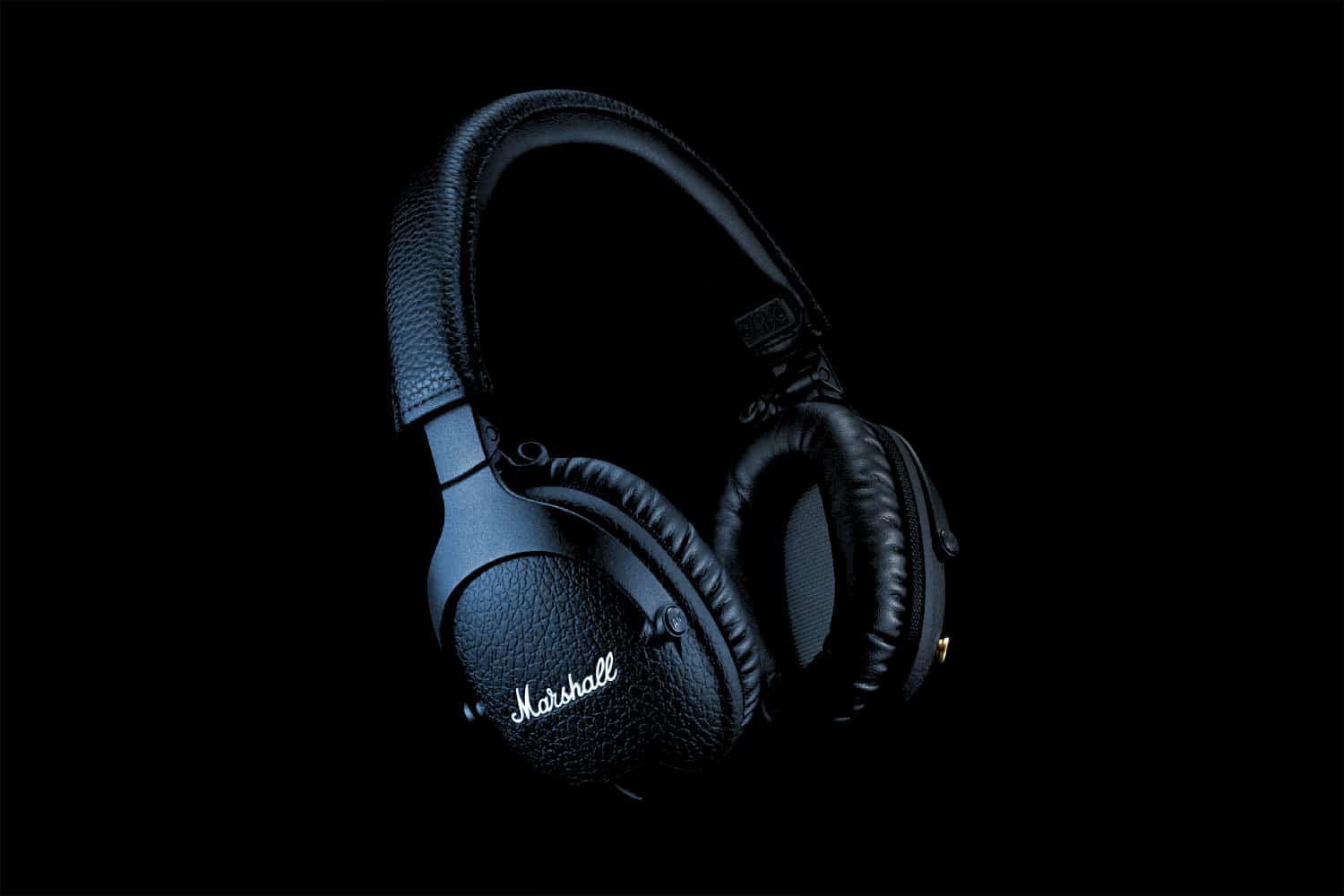 The Marshall brand is best-known for its iconic selection of guitar amps, and recently, its fantastic speakers too.
Yet, in recent years, the company has also begun to demonstrate how versatile it can be, producing wireless headphones and Bluetooth devices for the modern marketplace.
At the time of writing, the Marshall Monitor Bluetooth II headphones are the most advanced on the market, offering an excellent combination of wireless connectivity and active noise cancellation.
These headphones aren't just stunning to look at, they also come with an extra-comfortable design.
After testing these incredible headphones out for ourselves, we think that they have a lot to offer. Let's take a closer look at what you can expect in our Marshall Monitor Bluetooth review.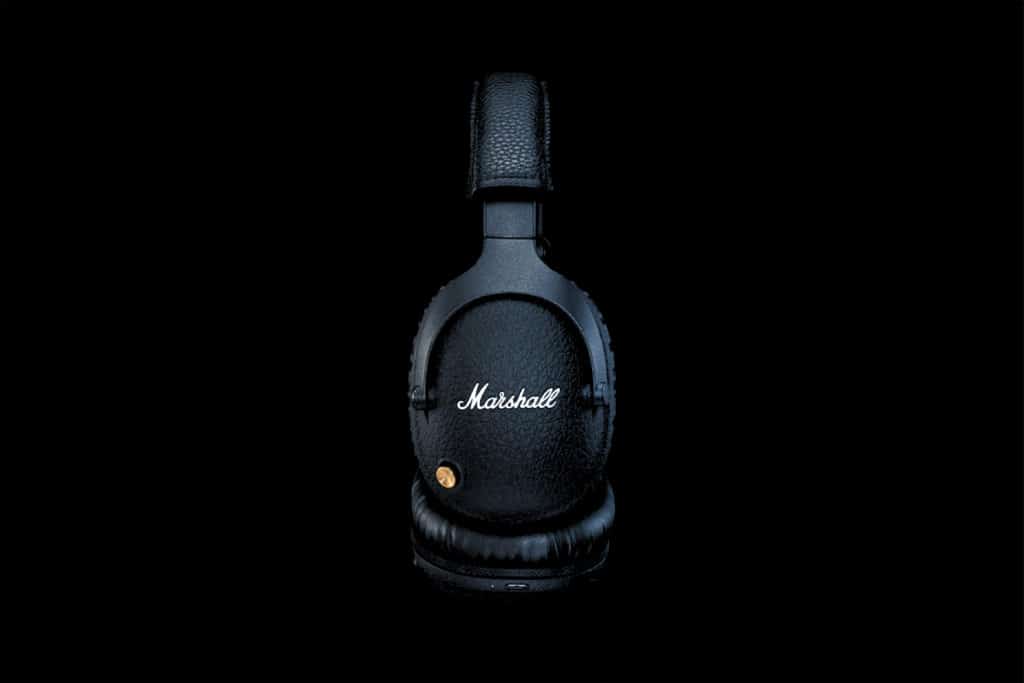 Marshall Monitor II review: Design and size
The Marshall Monitor II headphones are an excellent pair of over-ear headphones that look very similar in style to their predecessors. If you've seen the original Monitors, then you'll be familiar with the oval-shaped ear-cups with their classy leather-effect finish.
It's clear that Marshall is trying to replicate some of the aesthetics of its amplifiers here – and it pays off.
Like previous headphones from Marshall, the Monitor II ANCs are perfect for those who want to showcase their love for rock and roll. The logo for the company is embossed in a stunning script on each ear cup.
You'll also find controls on the ear cups, such as a golden knob that pauses, plays, shuffles, and adjusts music volume.
The golden multi-function button can turn voice on and off, and it's also suitable for answering, ending, and rejecting calls. So much functionality can make a button a bit difficult to work with.
However, we got used to the controls quite quickly. We also love the aesthetic appeal of the gold accent on the headphones.
Not only do the Marshall headphones look great, but they feel good too. The extra-soft ear-pads make them a delight to wear all day long. Plus, this headset isn't too heavy or tight around your skull.
When not in use, your Marshall Monitor Bluetooth headphones are fully collapsible, with a highly flexible headband that can withstand some significant twisting.
For extra peace of mind, there's also a denim carrying pouch included with your purchase.
Marshall Monitor II review: Features
The Marshall Monitor Bluetooth headphones are an excellent insight into what Marshall can do with headphone technology. There are tons of features built-in to improve your listening experience.
For instance, the left cup comes with an ANC button that users can toggle between "monitoring mode" and active noise cancellation.
The Marshall "M" button gives you the option to switch between different equalizer presets and summon your Google Assistant.
The Monitors also come with a pretty significant battery life too – 30 hours of wireless playing in total. That matches the incredible Sony WH-1000XM3 and surpasses a lot of other leading brands.
To make Marshall's headphones even more impressive, you can get a full five hours of playback from just a fifteen minute charge.
For a price of around $320, features include:
Active noise cancellation
30 hours of wireless playtime
45 hours of battery without noise cancellation
Collapsible and portable design
Multi-directional control knob
Access to smart assistant (Google)
Quick charge functionality
Travel kit and carry bag included
EQ controls
M button
Ergonomic and comfortable experience
In-built microphone
On the downside, the built-in microphone isn't brilliant for voice calls, as it seems to drown out some of the lower frequencies. However, this function is more than enough for using a voice assistant.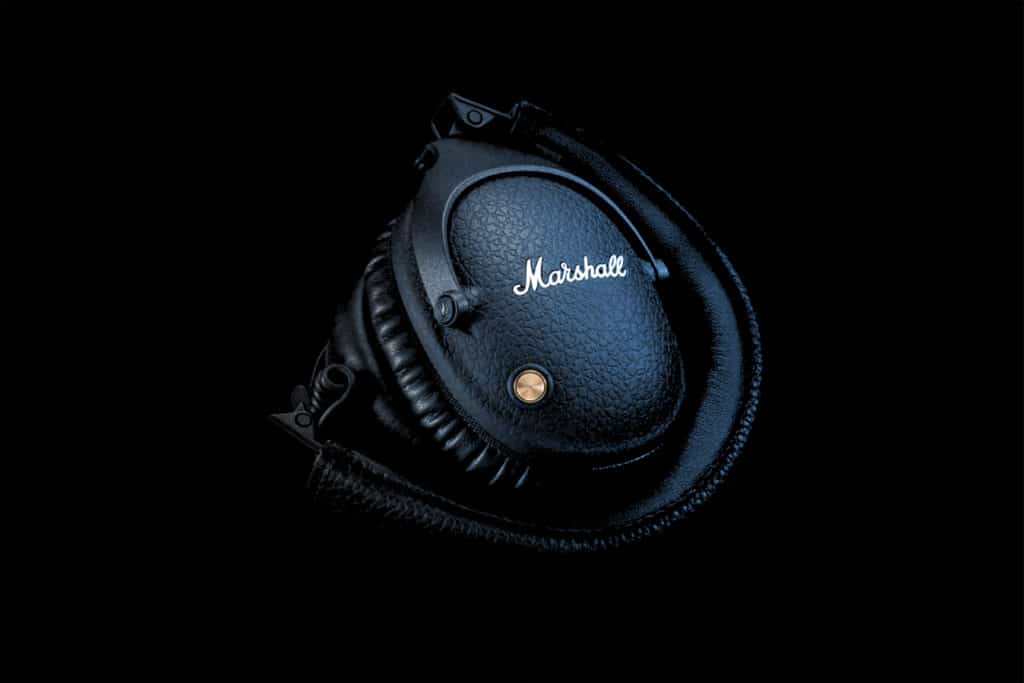 Marshall Monitor II review: Connectivity
The Marshall Monitor Bluetooth II headphones already score extra points for connectivity because they have a smart assistant built in.
What's more, staying connected to multiple devices is easy. All you need to do to pair a new device is press the gold knob down until you hear the Bluetooth noise.
You can then go into the settings of your device and choose the Monitor II headphones there. It takes seconds to get everything set up, although there might be a slight delay if you have a lot of Bluetooth signals going at once.
Unfortunately, the biggest downside of the Marshall Monitor headphones from a connectivity perspective, is the lack of any high-quality codecs.
The standard SBC is available, but there's no AptX and AAC functionality. It seems a shame that Marshall missed this out when creating such a high-quality set of headphones.
On the plus side, there is a dedicated app available so you can customize any aspect of your listening experience.
The app allows you to switch between preset EQ options and reassign the function of your "M" multifunction button.
Marshall Monitor II review: Performance
Since you have access to EQ functionality and noise cancellation controls through the Marshall app, it's easy to create an experience that's perfect for you.
The noise cancellation isn't the best on the market. You'll still hear things around you, like loud conversations. However, it does block out a lot of extra distractions.
We really loved how granular the ANC control is here. You can adjust the transparency level from I to 100%, which is great when you're out and about and need to be aware of the world around you.
The equalizer settings in the Marshall app are excellent too. When you open the EQ system, it'll be set to the original sound which is wonderfully balanced.
The other presets are available based on different musical genres, such as Pop, Rock, Hip Hop, Jazz, and Electro. You can also create your own custom EQ by adjusting the sliders on the app – that's something you generally don't get with most top-level headphones.
Marshall has put a lot of care into making sure you have the best sound headphones available.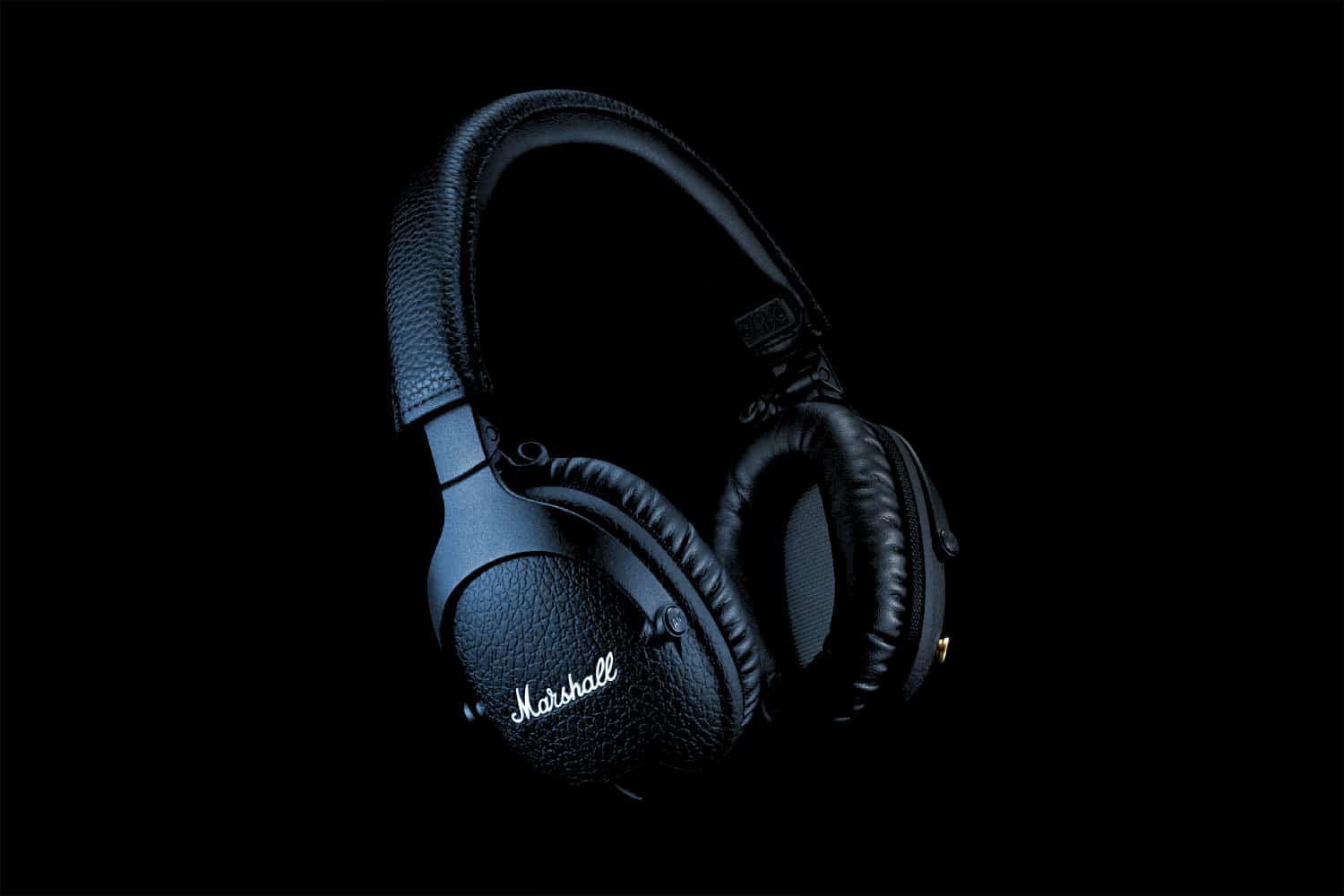 Marshall Monitor II review: Verdict
They might look simple, but the Marshall Monitor Bluetooth II headphones are some of the most versatile and customizable headphones we've seen. There are no advanced codecs for Bluetooth, but that's about the only thing that's missing from these headphones.

If you're looking for some over-ear noise cancellation headphones that deliver amazing experiences at every level, Marshall has you covered.


Good
Brilliant sound quality
Plenty of customization options
Good noise cancellation
Controls are easy enough to use
Transparency mode is excellent
Foldable and portable
Amazing battery life
Stunning and comfortable design
In-built microphone and voice assistant
Bad
Not the best microphone quality for voice calls
No advanced Bluetooth codecs