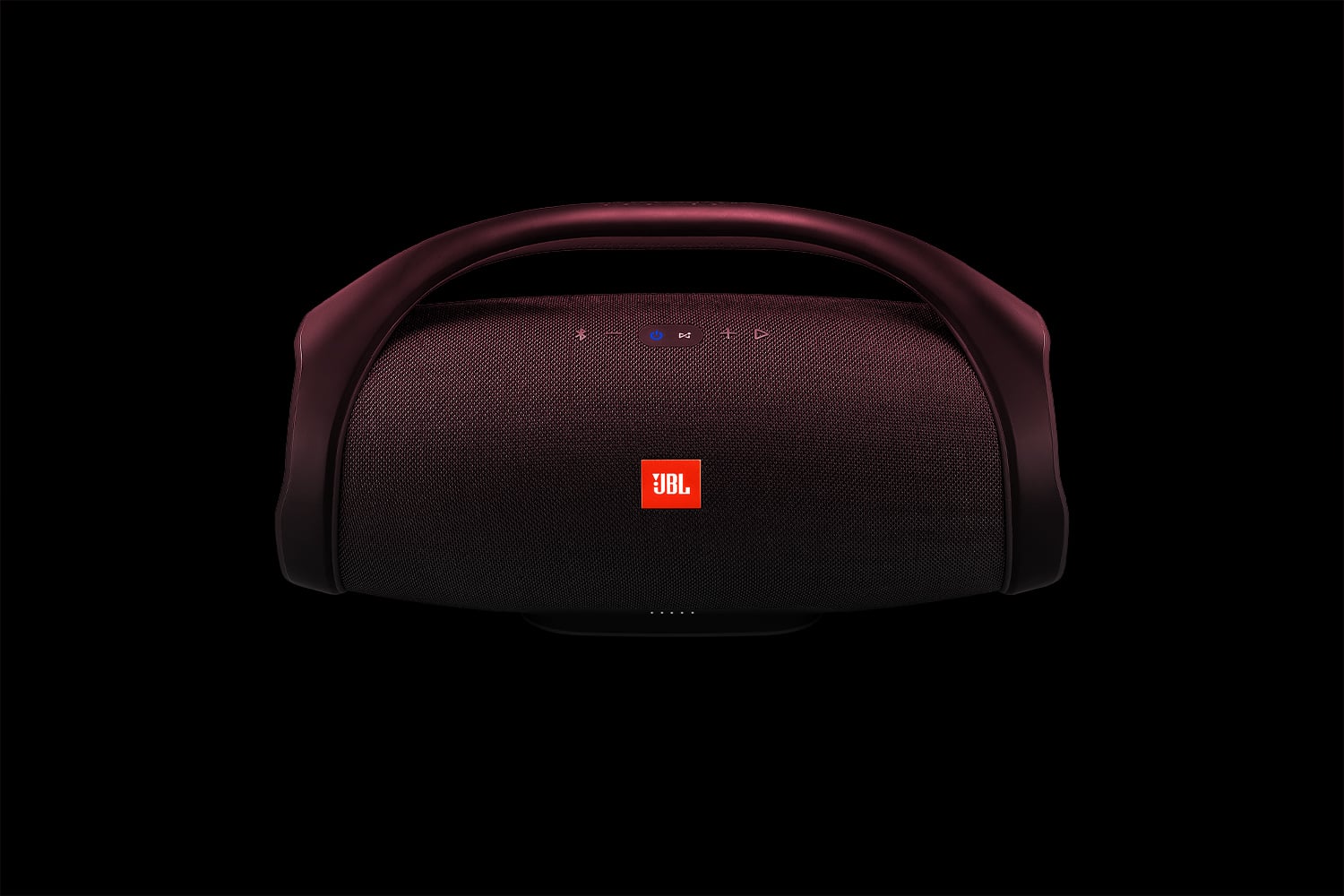 Even if you don't remember the days of carrying your boombox speaker with you on your shoulder wherever you went, it's hard to ignore the impact that devices like this have had on the music industry.
Heck, there are even memes about it now.
Back in the eras of the 80s and 90s, Boombox speakers gave rise to various crucial sub-cultures, all the way from breakdancing, to the hip-hop world.
Now, JBL, one of the market leaders in high-performance audio tech, is bringing the Boombox back to the new generation – and we're all about it.
Sure, you're not going to get the same retro vibes from JBL that you used to have from the clunky machines of decades gone by – but you will get some sensational sound for a pretty reasonable price.
Interested?
Then tune into our JBL Boombox review.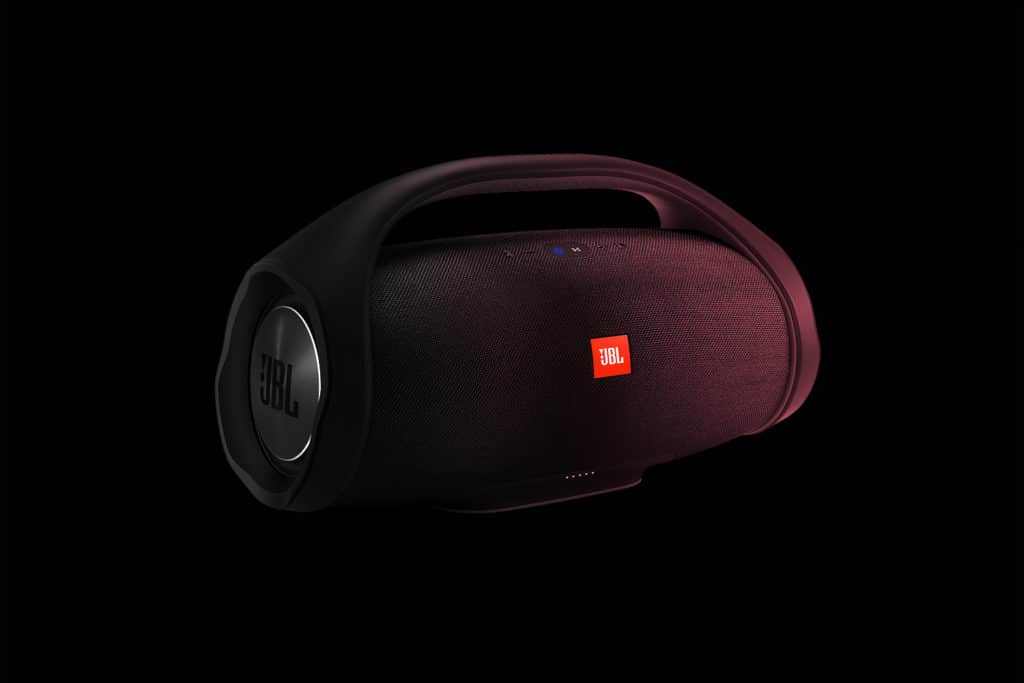 JBL Boombox review: Design and size
We can definitely see what JBL was going for with the design of the Boombox. It's small enough that you can carry it on your shoulder but big enough to pack a punch volume-wise.
Unlike the ghetto blasters of the 80s, however, the JBL Boombox isn't covered with knobs and dials. It's sleek, streamlined, and easy to carry – while offering a small nod to the past.
Now, while we say that you can carry this JBL Bluetooth speaker on your shoulders – we recommend not doing it for too long.
The machine worries a hefty 5.25kg overall, so it's going to give you a serious crick in the neck after a while.
On the plus side, there's a rubber pad built-in under the shoulder which will stop it from digging into your shoulder and keep it from getting knocked around at your next garden party.
Speaking of parties, if you're thinking of taking your JBL Boombox to the beach or a local pool – then you absolutely can.
The device is fully waterproof to the IPX7 standard, so it can even survive being submerged in water up to 1m in depth for 30 minutes.
To add to the portable design vibes, JBL has also added a chunky curvy handle to the top of the speaker – perfect for transportation needs.
Underneath the handle, you'll find your Connect+ button, which you can use to link the speaker to your phone, or to up to 100 other JBL speakers.
No, we didn't add too many zeros – we're really taking 100 speakers' worth of connectivity.
At the back of the JBL Bluetooth speaker, underneath a protected flap, you'll find two USB charging ports, a 3.5mm aux input, and a micro USB input too.
There's also a DC charging part in case you want to plug your speaker into the mains.
JBL Boombox specs:
Wireless portable speaker
Weight: 5.25kg
Power mode: Battery or AC
Connection via Bluetooth
Dimensions: 25.45 x 49.5 x 19.55 cm
Battery capacity: 20,000 mAh
Charging time: 6.5 hours
Waterproof IPX7 standard
JBL Connect+
2 USB ports
3.5mm audio cable
Auto power-off
JBL Boombox review: Features
When we come to features, the JBL Boombox is brimming with functionality.
That's good news if you've seen the price tag. You can usually expect to pay around $500 for one of these JBL Bluetooth speaker options, probably because there's more to it than meets the eye.
You're not just getting a Bluetooth speaker, you're getting a powerful Bluetooth product that's equipped with IPX7 water proofing, and the ability to link to 100 JBL products with Connect+
The JBL Boombox also comes with access to a massive 20,000MaH battery.
That means that if you want to use your device without plugging it into a wall socket, you should get at least 24 hours of run-time out of it.
What's more, if you're running out of charge on your phone when you're listening to tunes at the beach, the dual USB charging ports means you can juice up your devices too.
With everything you need to amplify a party, including sensational rich-quality sound, the JBL Boombox is a fantastic product to have for your next outing.
Features include:
Unique indoor and outdoor playing modes
Rechargeable battery that lasts up to 24 hours
Mains power option
IPX7 waterproof performance
Wireless streaming for 2 devices at once
Connections to up to 100 other JBL Bluetooth speaker products
Voice assistant integration
Auto power off to save battery life
Dual USB for phone and device charging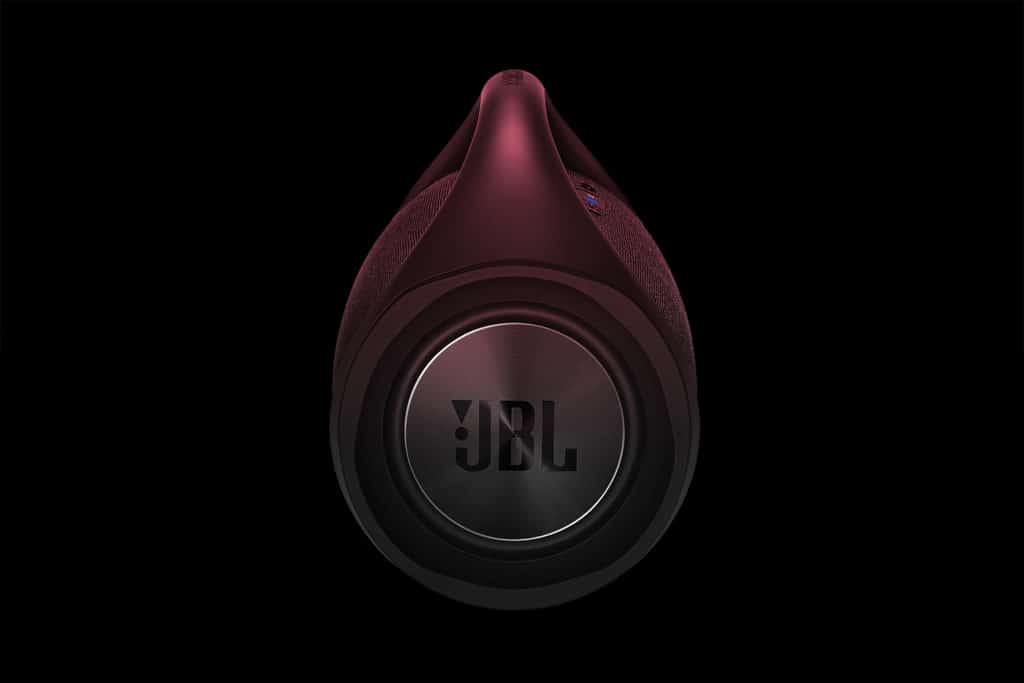 JBL Boombox review: Connectivity
The main connectivity for the JBL Boombox is the Bluetooth 4.2 connection. This is the same Bluetooth connectivity that you get with most of the other JBL Bluetooth speaker choices on the market today.
For some reason, the company has yet to branch into any higher Bluetooth bands.
There's also the option to plug your devices in through the 3.5mm audio cable if you prefer.
The good news is that the Bluetooth connectivity is great, working with everything from Spotify Connect to Apple Airplay with a 20-metre range.
The bad news is that the JBL Boombox specs don't include the option to play music direct from a USB thumb-drive. This is a feature that's offered with the JBL Partybox, so we were surprised that we didn't see it here.
JBL Boombox review: Performance
PPerformance-wise, the JBL Boombox is just as easy to use as the other products in the Bluetooth lineup. You just press a button, and you're ready to go.
The JBL Connect+ function makes it easy to create a full surround-sound experience on the move.
What's more, you get to choose between multiple sound modes too.
The outdoor sound mode ramps up the lower frequency parts of the audio spectrum, which means that you get a serious improvement to your mid-bass levels.
On the other hand, the indoor option is a little bit less aggressive, which means that you can enjoy a more consistent experience overall.
Overall, sound quality is a bit mixed from our perspective.
There's some fantastic bass response in this speaker, you can actually feel the thump of the music that you're listening to. What's more, the volume potential is enormous for such a small speaker.
On the other hand, there are a few negatives to having that much bass.
Some of the mid-levels can end up getting pushed back, and the vocals don't seem as lively.
What's more, because the JBL Boombox only has forward-facing drivers included, you don't get the same 360-degree sound that you get with other products.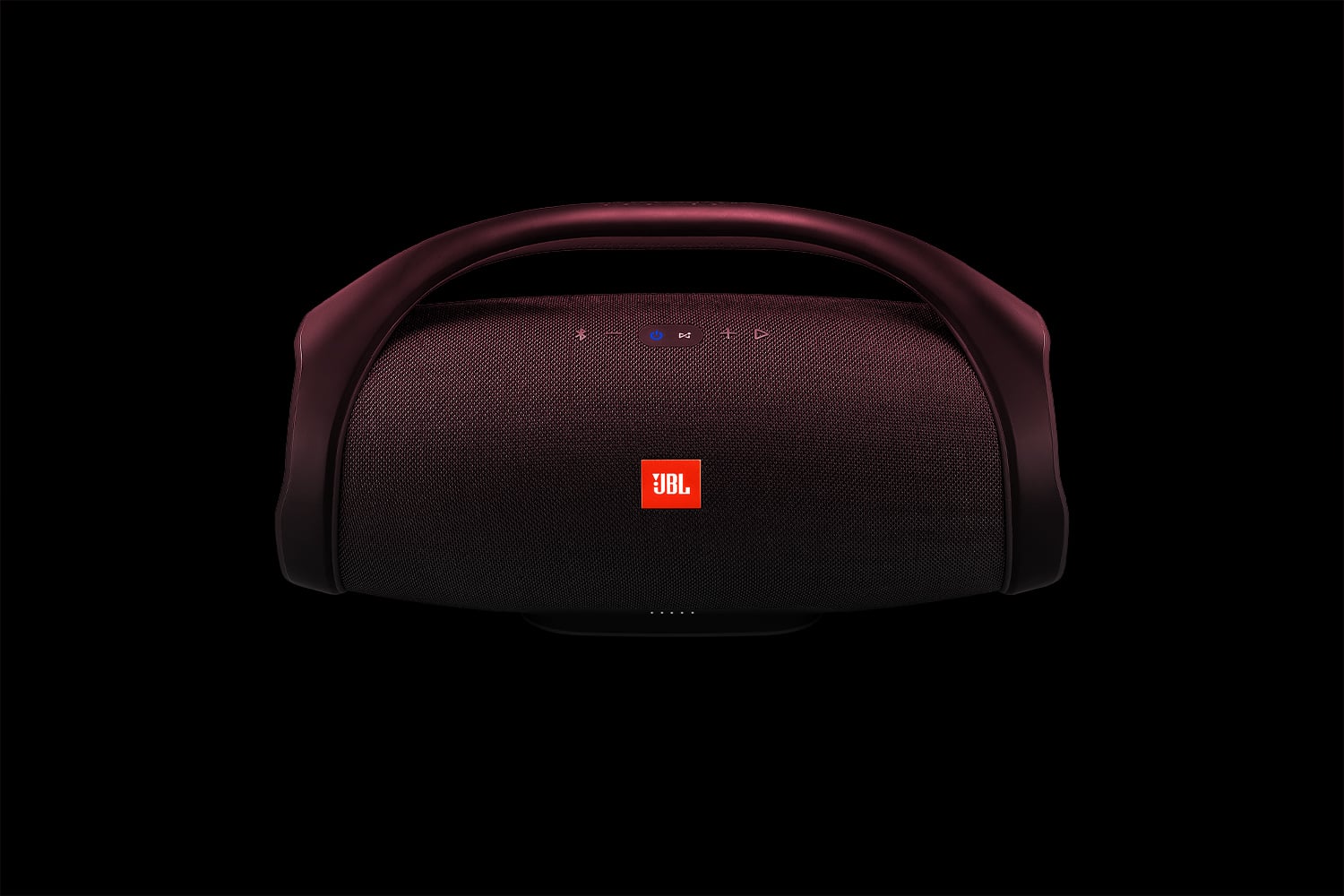 JBL Boombox review: Verdict
So, what are our finishing thoughts?

Well, all in all, the JBL Boombox is a fantastic product for those who want to reclaim some of the nostalgia of their old Boombox days. This is a fun and bass-heavy device that's sure to get your party bumping in no time.

On the other hand, however, don't expect too much quality from the Boombox. It lacks in some serious sound features that could transform it into an unforgettable speaker.

That's a shame when you consider how amazing some of the other JBL Bluetooth speaker options are.