Bose stands out as one of the biggest market leaders in the noise-canceling headphone community. This is the company responsible for some of the world's most popular over-ear headsets.
There's also a massive following out there for Bose speakers too.
However, Bose actually has a broader range of products to choose from in its current lineup than most people realize. Beyond the class-leading Quietcomfort series, you can experiment with options like the Bose Soundlink range.
The Bose Soundlink range includes several portable speakers and headphones.
Today, we'll be looking at the second generation of the Bose Soundlink headphones – for wireless audio.
The Soundlink II headphones from Bose promise comfort and durability at a mid-range price. The question is, how do they measure up to the rest of the Bose lineup?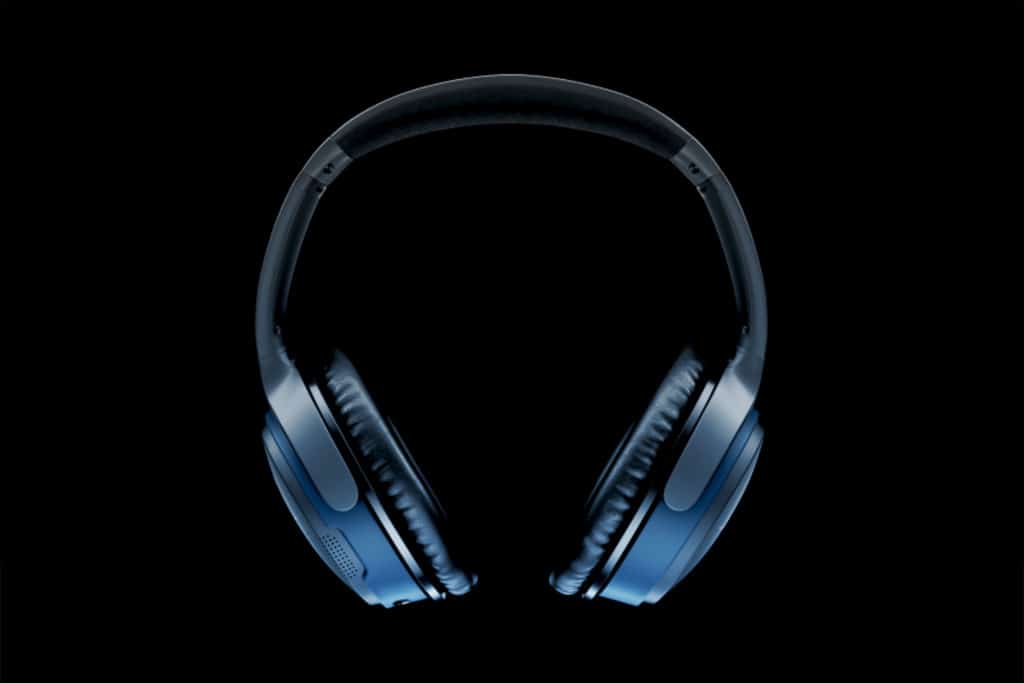 Bose Soundlink headphones II review: Design and size
The Bose Soundlink headphones look similar to the Quietcomfort 35 series at first. They share the same matte black or white appearance and come with a comfortable set of cushions on each ear.
Like the Quietcomfort collection, the Soundlink headphones are extremely lightweight.
Weighing in at only around 195g, the Bose Soundlink headphones don't crush your scalp when you wear them for hours at a time. The headband is also contoured and padded for extra comfort.
You could easily wear these headphones all day at work without a problem.
Like many products from Bose, there's no specific flair to mention with these over-ear headphones. As usual, the Bose logo emblazoned on each cup, and there's a band of color around the ear-cup – but that's it.
The understated design here reminds us that although Bose cares about aesthetics – they're more about functionality than form.
For ease-of-use, the cloth grilles on these headphones come with L and R sewn into them. That means you know you're going to get the right fit every time. The headband is also easily adjustable, so you can avoid an overly tight fit.
On the right ear-cup, you'll find controls for volume, and multi-function access. Dual microphones are available on both ear-cups.
Bose Soundlink headphones II review: Features
In a lot of ways, it's easy to see the Soundlink headphones from Bose as a muted down version of the Quietcomfort series. You get a similar look and performance, but without the extra functionality, like smart assistant access, or noise cancellation.
The Bose Soundlink headphones come with a quick charge function so that you can power up for 15 minutes and listen to music for 2 hours afterward.
A full charge from a dead battery takes around 2 hours and gives you up to 15 hours of battery life, but this depends on your volume level too.
Although you can listen to these headphones by plugging them into your PC or smartphone – the wired audio performance isn't the same. You don't experience the same digital signal processing when your headphones are fully powered up and playing.
That's an odd downside that we didn't expect when conducting this review.
When you listen to these headphones powered and unpowered, it becomes very obvious just how much of a role the digital tech plays.
Unfortunately, it's also obvious that the active noise cancellation is missing – which makes it harder to get the same world-changing experience you get from the Quietcomfort headset.
For a price of around $160, features include:
Deep and immersive sound
Wired or wireless connection
Bluetooth streaming
HD dual-microphone system
Up to 15 hours of playtime
Quick charge mode
Multiple Bluetooth connection support
30 feet range
Comfortable and lightweight design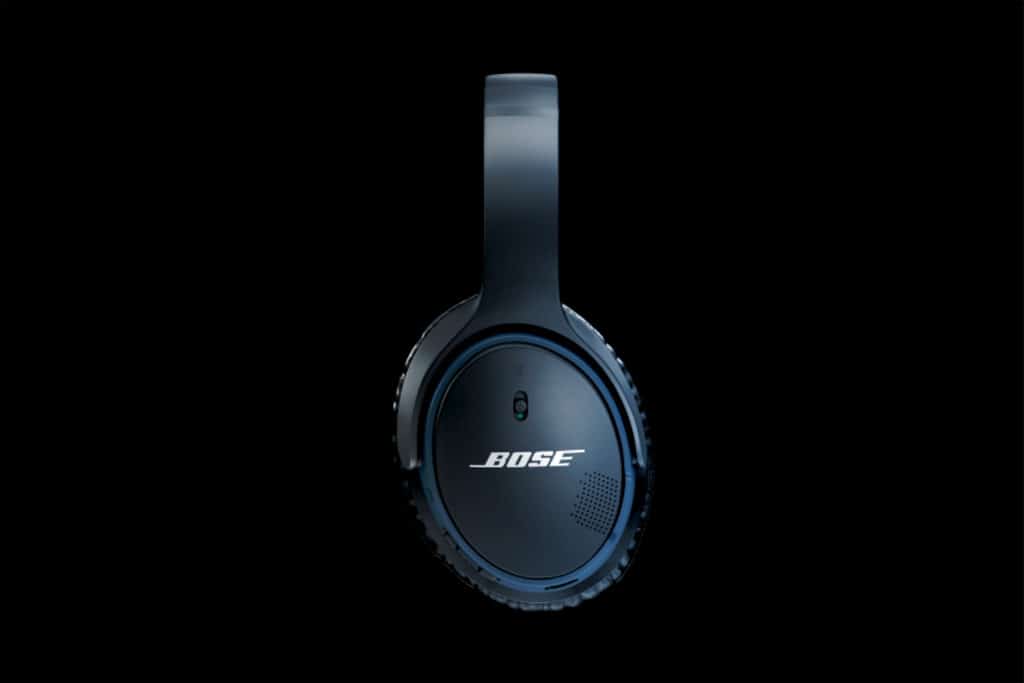 Bose Soundlink headphones II review: Connectivity
The Bose Soundlink headphones 2 might feel a little lackluster in some places. However, the features that do come with these headphones get the job done.
For instance, the Bluetooth connection is great. Pairing to your device is quick and simple.
What's more, the headphones automatically pair to the devices that they remember when powered up.
If your device is NFC enabled, you can also use this to tap your headphones and connect instantly. This is a feature that you don't get from the Quietcomfort collection.
Another bonus from a connectivity perspective is that you can pair with multiple devices at once. That means you can link to your smartphone and your computer at the same time.
Bose also includes a cable that you can use if you run out of charge, although we'd recommend only using this as a last resort.
Bose's headphones are easy to use, without any complicated features to worry about. However, you might miss a few things – like an app where you could control your EQ experience.
Bose Soundlink headphones II review: Performance
In terms of sound quality, the Bose Soundlink headphones deliver a similar experience to most of the headphones available from Bose. You can expect a clear and natural soundscape, which offers deep bass and crisp highs.
Bose doesn't deliver anything like bass boosting technology to take your sound experience to the next level – but you shouldn't expect any distortion either.
The audio is controlled and well-delivered, although you might notice a little bit of sharpness in the higher notes when you're playing at higher volumes.
Since there's no noise cancellation here, you don't get the extra benefit of being able to block out the distractions of the outside world.
Bose Soundlink headphones II review: Verdict
There are a lot of things to like about the Bose Soundlink wireless headphones. You get an excellent audio quality, and comfortable experience – perfect for long listening periods. At the same time, Bose offers a fantastic Bluetooth connection with these headphones, accompanied by NFC pairing.

On the other hand, if you're looking for genuinely life-changing headphones, then the Soundlink over-ears probably isn't right for you.

The audio is good – but not incredible, and there's no active noise cancellation included. We'd recommend these headphones as an excellent mid-range option for people on a budget.
Good
Reasonably affordable
Great Bluetooth connectivity
Multi-device pairing
Memory for previously paired devices
Passive listening available (Via wire)
Comfortable and lightweight
Solid audio performance
Nice design
Bad
No active noise cancellation
No voice assistant
No EQ control