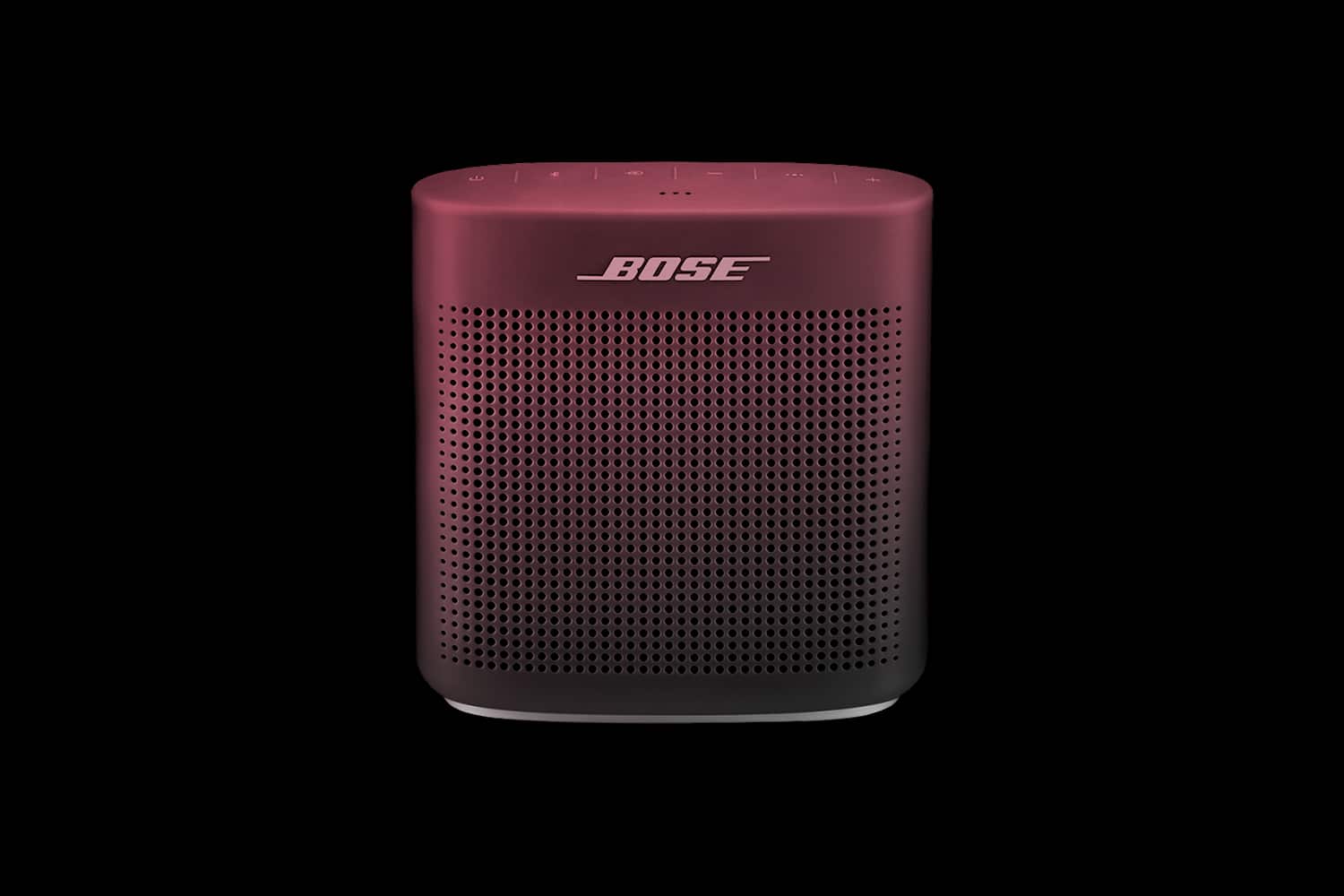 Bose stands out in the Bluetooth speaker market for a lot of reasons.
This is a company with a heritage in superb audio quality, with a dedication to incredible performance, clarity, and resiliency.
Although Bose might not be the cheapest company for your next investment, it's a brand you can usually rely on to deliver a great experience.
We've already had the opportunity to check out a few Bose speakers from the Soundlink collection in the past.
When the opportunity to check out the Bose Soundlink Color 2 emerged, we were practically tickled pink.
This vibrant speaker is one of the most popular portable options available today, with a water-resistant design, and a built-in mic for speakerphone access.
If you're thinking of buying one of these eye-catching speakers yourself, read on for our full end-to-end Bose Soundlink speaker review.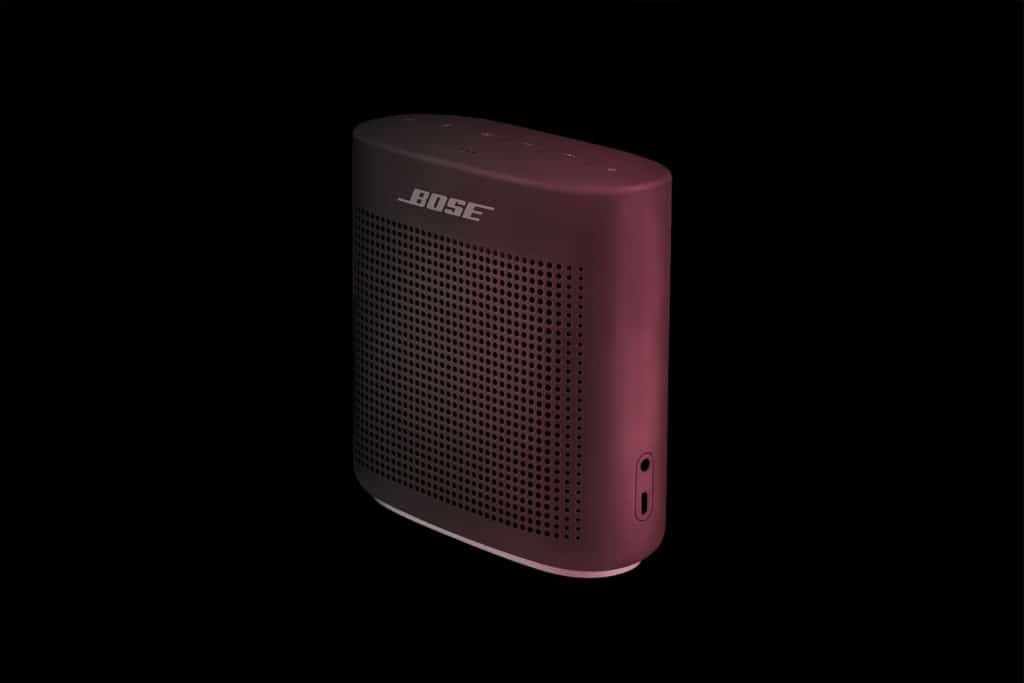 Bose Soundlink Color II review: Design and size
When Bose updated the famous Soundlink line of products, the Color was one of the first to get a refresh.
This convenient Bluetooth speaker is one of the most portable options that Bose has to offer, with surprisingly strong audio for something with such a compact size.
Available in a host of shades, from aqua blue, to coral red and a shocking "citron" yellow, there's something to suit every style here. We're particularly fond of the blue version.
Measuring in at a measly 12.7 x 13.2 cm, it's a tiny little speaker, weighing only 544 grams. That means you're not going to have any problem taking it with you on the move.
What's more, the IPX4 rating included with this product means that you don't have to worry too much about exposing it to moisture.
Just remember, you won't be able to submerge your Soundlink Color in the bath, but it should hold up to a little rain.
The controls are easy to find and use, with an option for pairing, power, and volume. You can also control the volume using your mobile device app too.
The top panel also features an NFC pairing zone, so you can "touch to connect" instead of spending forever searching for a Bluetooth link.
Beyond being surprisingly small and colourful, there's not much more to say about the Bose Soundlink Color II. This is clearly a product that's intended to be sleek, simple, and rugged enough to withstand outdoor use.
With an eight-hour battery life, you should also be able to take it with you on the occasional road trip.
Bose Soundlink Color II Specs:
Size: 5.6 x 12.7 x 13.2 cm
Weight: 544 grams
Lithium battery
Multiple color options
Voice control available
Built-in mic for speakerphone
USB power charging
Rugged silicon exterior
IPX4 water resistance
NFC pairing
9-metre wireless range
Bose Soundlink Color 2 review: Features
There's a lot to love about this nifty little speaker from Bose.
Designed to be the perfect companion for all of your adventures, this tough device comes with a soft-touch silicon exterior that can withstand knocks and bumps, as well as a built-in microphone.
If you're taking calls, the mic offers pretty decent clarity compared to some of the other Bluetooth speakers we've reviews.
Additionally, you can connect your device to a smart speaker and use commands with Alexa to control your music.
The app that comes with the Bose Soundlink Color II is one of the best parts of this product.
Available for free, it allows you to manage your volume, and access certain presets, like "party mode". This means that you get double the volume and more stereo surround sound. Your app also automatically updates your speaker's firmware too.
Another bonus feature of the Bose Soundlink Color Bluetooth speaker is its IPX4 rating. This basically means that you can't dunk your speaker in the pool, but it can take more than a few splashes.
For a pretty great price tag of around $130, you get features like:
Exclusive sound technology like dual opposing passive radiators
In-built microphone for calls and smart speaker
Party mode for increased volume
Bose simple sync so you can pair with other devices
NFC technology for touch-to-pair
Rugged, soft-touch and water-resistant body
Lightweight and portable design
Wireless range of up to 9 metres
8 hours of battery life
Included smartphone app with presets and volume control
USB cable charging
There are a few features missing from this Bluetooth radio that you can find on other devices, such as in-depth EQ control, or even light technology. You also can't charge other devices from the speaker on the move.
However, it's still a very capable little portable speaker.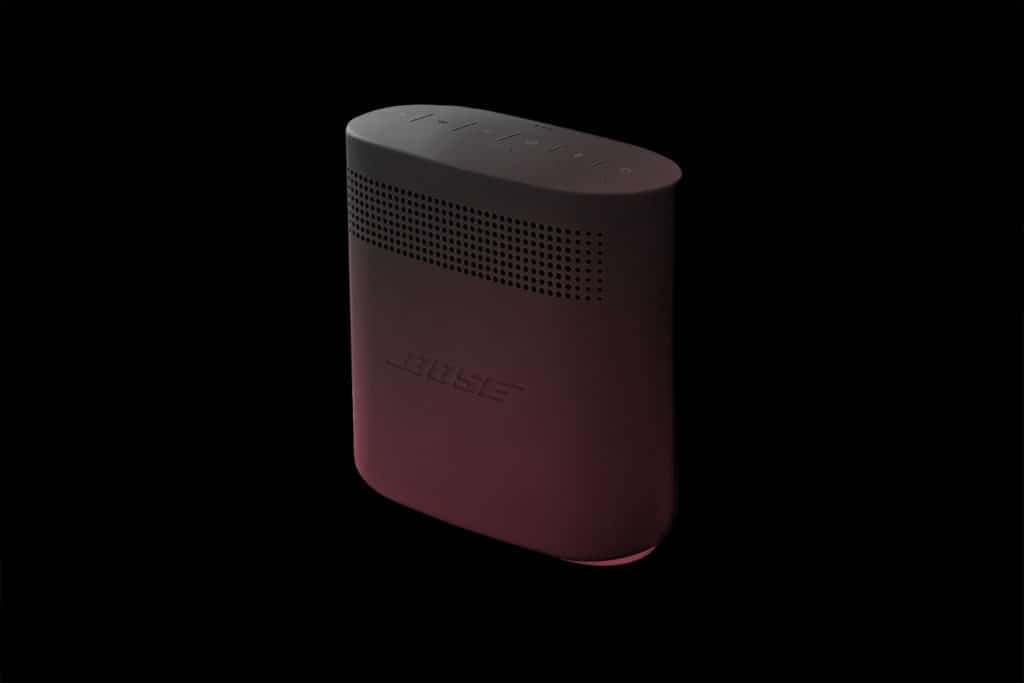 Bose Soundlink Color 2 review: Connectivity
One feature that Bose definitely doesn't cut corners on with the Soundlink Color II is the connectivity.
From a control perspective, the virtual assistant access means that you can manage your music using your voice, instead of relying on your smartphone app.
Additionally, if you want a bit more volume and power from your speaker, the SimpleSync functionality is a dream come true. You can instantly pair multiple Bose speakers together using the Bluetooth button, or the NFC technology built-into the device.
The NFC chip also means that pairing your phone or another device to the Bose Soundlink Color 2 is simple too. Just tap your phone on the top of the speaker.
If you don't have an NFC chip in your phone, just hold the Bluetooth button down until a voice lets you connect your device. You can also use this strategy to connect multiple devices at once.
For instance, you might decide to link your speaker to your laptop, phone, and smart TV.
For optimal playback, we'd recommend staying within about 30 feet of the speaker at all times.
With Bose's Soundlink speakers, you can also rest assured that you'll get updates streamed instantly to your device, which you can sync from the app to your speaker.
Bose Soundlink Color 2 review: Performance
Even the most exciting-looking speaker in the world wouldn't be worth the cash if it didn't also deliver an excellent sound quality.
Fortunately, when it comes to performance, the Bose Soundlink Color 2 makes an excellent impression.
Aside from being easy to use, with things like smart voice assistants and NFC pairing built-in, the Bose Soundlink Color also provides a fantastic depth of audio.
On tracks with a lot of sub-bass content, you get a fantastic low-frequency response, with a ton of depth.
Even at top volume, it's easy to maintain the kind of quality you would expect from a Bose device.
The digital signal processing all the way from the low to high levels ensures that the sound stays balanced, without compromising on clarity.
Notably, while the Bose Soundlink is about the same size as other tiny products like the JBL Clip, which we've mentioned here before, it can deliver a lot more volume.
If you need a portable speaker that can bring the house down, the Bose Soundlink Color 2 has you covered.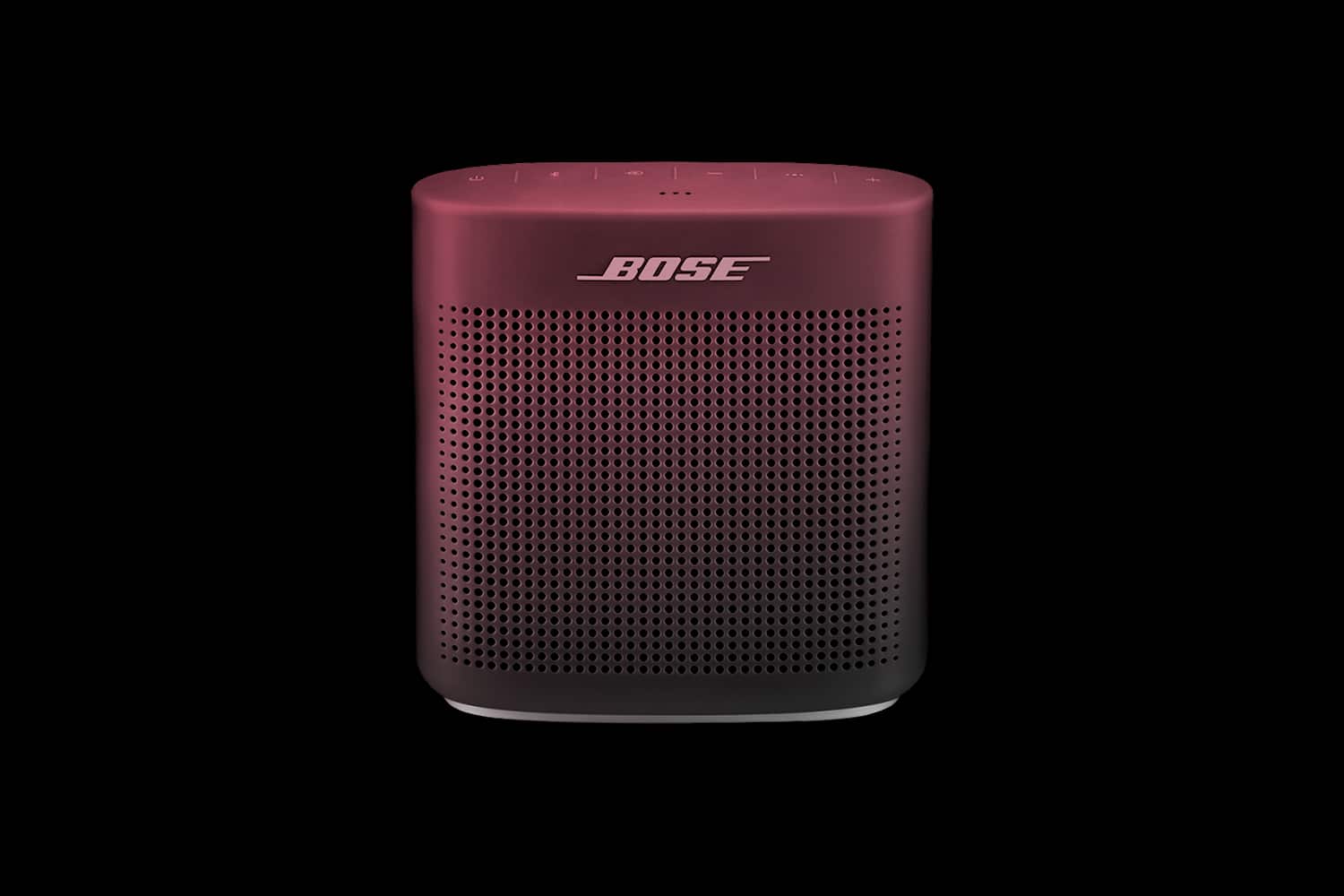 Bose Soundlink Color 2 review: Verdict
We didn't expect to be so blown away by such a small and straightforward speaker.

However, somehow, Bose has managed to surprise us with the excellent build quality, sensational durability, and unforgettable sound.

With a massive subwoofer-like volume and a powerful sound signature, this is a speaker that you're going to love listening to, wherever you are.

Notably, this product is a little more expensive than some of the options that we've seen elsewhere, and it lacks some things, like in-depth EQ control, but we were still very impressed.
Good
Brilliant sound quality
Eye-catching and lightweight design
Great app included
Fantastic for water resistance
Good at delivering massive volume
Easy to connect
Multi-connection options available
Good range
NFC pairing included
Bad
Could be more waterproof
Battery life is somewhat limited
Missing in-depth EQ control
Quite expensive